Before you've even finished typing in 'dining out in Barbados', Google will reward you with plenty of highbrow eating options. The only problem with that is, pea foam, parfaits and lemon confit jus aren't really staples of hearty Bajan cooking.
On the island, fish reigns supreme. And the Bajans? They mostly likely their fish fried. Served in a myriad of different ways – but frying is the key ingredient. Hefty portions of macaroni pie might sit a little too heavy at lunch, which is when a 'cutter' is your best option. No spoilers here, more on those cutters later. But you'll find them served in most of the street food shacks and trucks across Barbados. The national dish of Cou Cou & Flying Fish has to be tried at least once – and, of course, we've clued you in on the best place to try it.
If your lunches tend towards the liquid end of the spectrum, you'll not find a better place to quench your thirst than a rum shop. Always home to a few gregarious islanders, each one has a character all of its own. The running theme? Cold, cold Barbados beers, endless rum options and a random selection of snacks and sundries for your shopping pleasure.
If we had one Barbados foodie tip? Follow the islanders. Whether they're suited and booted corporate types, fishermen, divers or families out to lunch, they stay loyal to the best eateries. Don't be put off by the queues – or occasionally questionable decor, the Bajans know their stuff.
Breakfast
Don't miss dining out in Barbados for breakfast. Yes, your holiday package might have included a 'free' breakfast in the hotel, but there's some seriously good eatin' to be done if you can flip flop your way past the ever present egg station and out into the island. Grab some pastries to go from a bakery MI6 would struggle to find, be regaled in song on a Sunday or stuff yourself silly with sugar. It's all on offer if your tastebuds can handle it…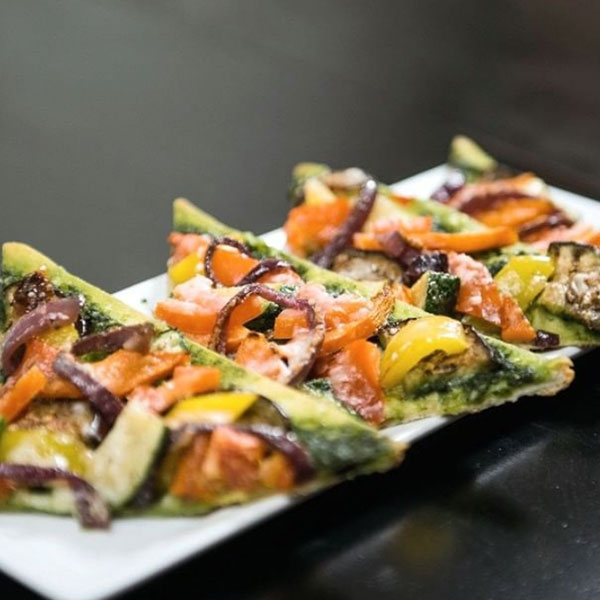 We're going out on a limb here, but we're fairly certain your Sunday brunches are rarely accompanied by a gospel choir. Which is why you need to join the masses that head to L'Azure for their famed Sunday Gospel Brunch Buffet.
Yes, the Bajan specialties earn a well-deserved chef's kiss, but it's the heavenly sounds we're really here for. It doesn't hurt that one of the island's best beaches is just a short stroll away. Blissful, uplifting and unmissable.
Early risers and foodie treasure hunters, your time has come.
Bizarrely, you'll not see much talk of this quaint little bakery online. Their baked goods are a well-kept secret, shared in hushed tones between carb connoisseurs as they share hastily scribbled maps on hotel chain napkins. But you've no time to Poirot your way to the homely salt bread, lentil patties and lightest jam puffs known to man…
Head to Laynes Road in Bridgetown early in your stay – you'll be back several times before your flight leaves. Yes, there are cake bakeries in Barbados that are easier to find, but every pastry bought here will taste all the sweeter… when you eventually find them.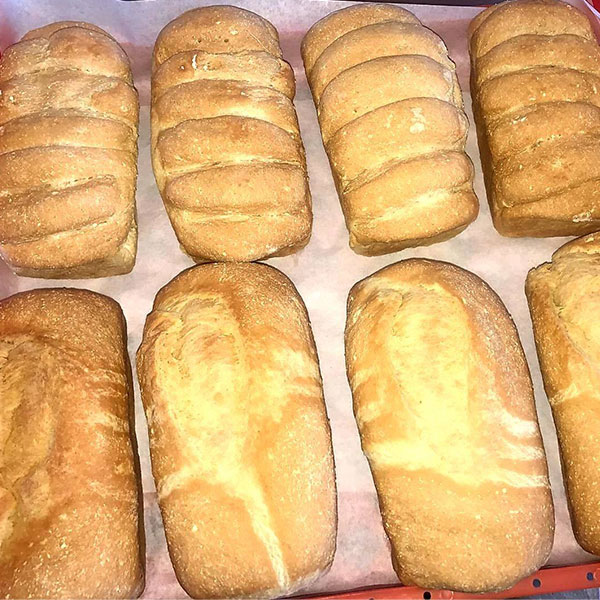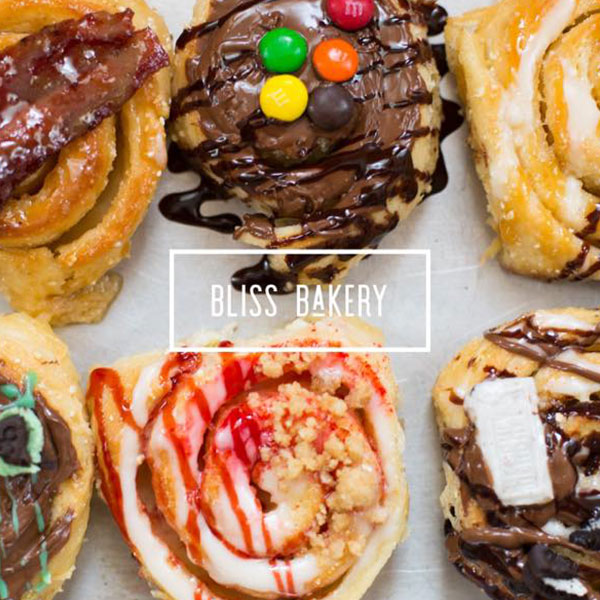 If you're 10 days in and staring down the barrel of yet another round of the hotel buffet, calorie-laden help is at hand.
Bliss Cafe are masters of the freak shake and frankly, there's not much they won't sling onto a warm, sensuously decadent waffle. And, brace yourselves, there's even been the rarest of sightings in Barbados, a plant-based option or three. Familiar breakfast flatbreads, omelettes and coffees mingle on the menu with Bajan flavours and jerk chicken. It shouldn't work, but it does.
Lunch
You've been plumbing the depths of the best dive sites in Barbados since breakfast, the conditions are near perfect, but you're hungry. A quick 'n' carby refuel is the answer.
Thankfully the Bajan people have just the dish – a cutter. A Bajan improvement on the humble sandwich, usually with fried fish taking centre stage. Marlin, flying fish or catch of the day – no matter, it's all about the seasoning and the fresh salt bread. For the best cutters, follow the snaking line of locals queuing up for their favourite meal at: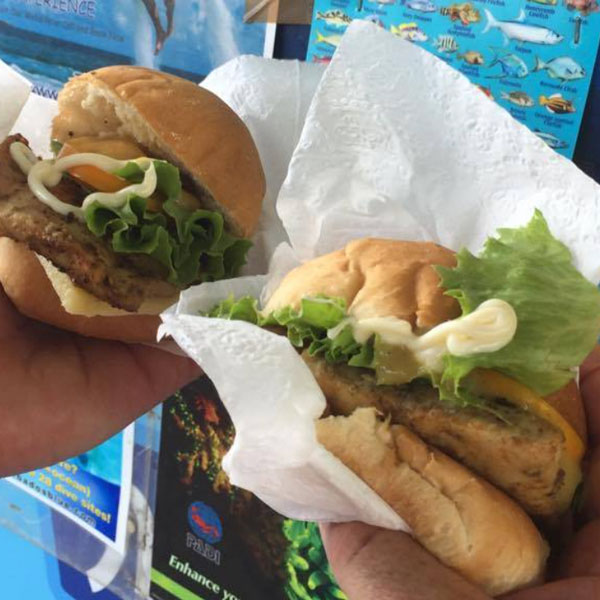 Cuz Junior and his dad Cuz have been steadily peddling fish cutters near Pebbles Beach for over 50 years. These Bajan sandwiches are pretty simple. You get fried fish, fried egg, cheese and some crisp, yet seemingly token salad, deftly wedged between a pillowy salt bread roll. The half century of dedication that's gone in to perfecting the simplicity shows.
Divers carb up here, locals lunch here and for around £4 you can taste the self-proclaimed 'best cutter on the island'. We won't argue with Cuz Junior, the man can fry with the best of them. Look for the blue and yellow shack and join the daily queue.
Everyone might not know your name, but the Barbados beer's always chilled, the rum hardly ever stops flowing and if there are cutters on the menu, tuck in. Rum shops are a Bajan institution and among some of the best bars in Barbados. Strictly no frills, the best rum shops are beachfront shacks with some hastily arranged patio furniture. Haute cuisine it's not, but that's not what you're here for. The regulars take their 'slam uh dom' (dominoes) games seriously – so watch a few games before wading in with any strategy tips.
Special Mention: Islanders regularly wedge themselves into Ryanne's Restaurant in large numbers. At lunchtime, they're here for the soup – but the temperatures get a little too toasty in Bridgetown leaving you wary of slurping on anything without ice in. Pitch up early, avoid the lunch time rush and, if you try the soup – which you definitely should, order an iced drink, with extra ice on the side.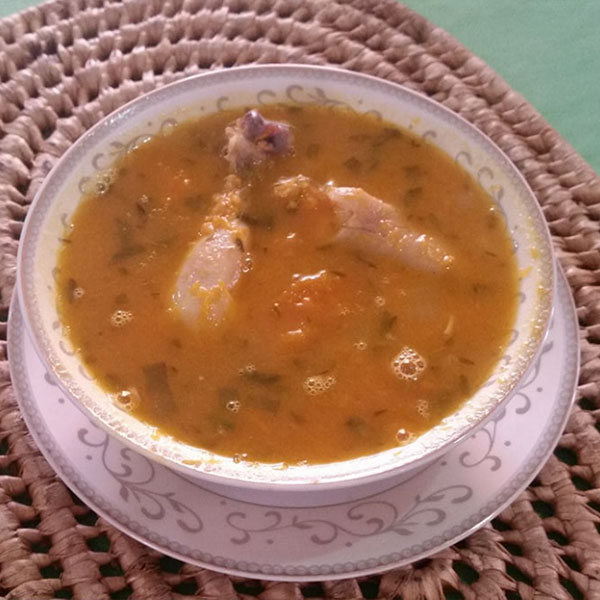 Dinner
We've skipped the many identikit swish eateries you've seen the world over, and instead snuffled out the places that will make dining out in Barbados memorable. In. The. Best. Way. Home grown, grass roots, traditional Barbados cooking. Yes, there are some questionable items on the menu – gizzards anyone? But really, if you haven't eaten something bizarre on holiday, you're not really trying.
Oh, and, be warned… in Barbados you might see 'dolphin' on the menu. Before you get your placards out, we've always been assured it's actually Mahi Mahi or 'dolphinfish', but it's best to check. The gizzards really are gizzards though. Sorry about that.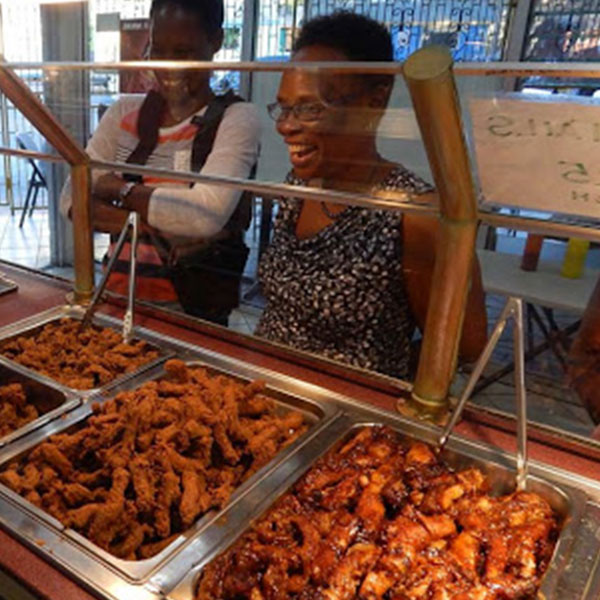 Oistin's Friday Fish Fry takes top billing on the many 'top ten restaurants in Barbados' lists. Yes, it's a fun night which we'll talk more about later, but head there and you'll spot a steady stream of traffic swerving the fish fry and heading straight for Granny's instead.
For three decades Granny Walcott's recipes have been the talk of Barbados. Her legacy is the restaurant she created to provide local fishermen with home-cooked favourites. Order the chicken necks, gizzards & livers. A local delicacy. This is a dish that's best drenched in the seriously punchy Bajan hot pepper sauce.
Serving rustic Bajan dishes is Brown Sugar's bread and butter and they've honed the national dish to perfection. Poached flying fish roll ups sit on a simple, lightly seasoned, bed of smooth cornmeal and okra. A homage to Bajan cooking, it comes in a starter size serving leaving plenty of room to tackle the rest of the menu. But at Brown Sugar, the all-you-can-eat lunch buffet really draws in the crowds. Grab a seat on the fern-filled patio and listen while the chirping resident tree frogs do battle with the lively local chatter.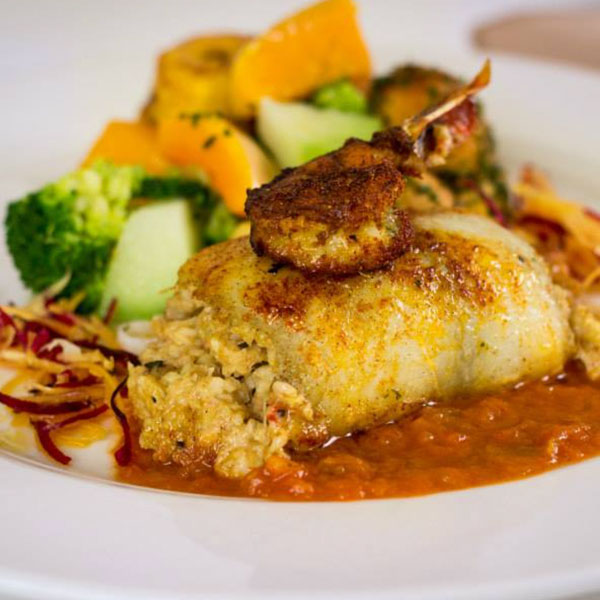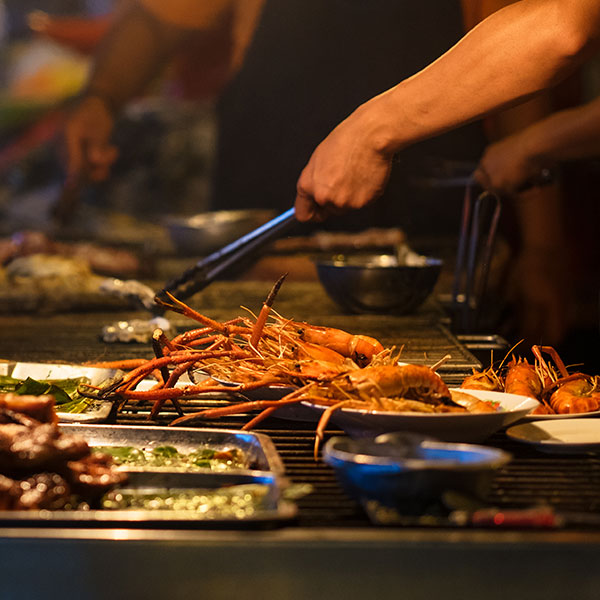 On Fridays, the party pitches up at Oistins Friday Night Fish Fry. Flames flicker against succulent fish cuts at the street food stalls, tourists and islanders mingle and the drinking, dominoes and dining carry on deep into the night.
Definitely not among the island's best kept secrets, but it IS an experience. Iconic. Basic. And… chaotic. Possibly the recipe for your best night on the island.
Special Mention: Christine's Just Stop Restaurant.
If the flame-grilled hedonism of the fish fry isn't for you, pop to Christine's instead. A one-woman wonder, Christine is the only member of staff at her cosy restaurant. She'll cook Bajan delicacies for you and a few other tables. True home cooking.
If it's on the menu, go for the rice and peas with the lamb shoulder. Island grown, you'll struggle to find better. Christine's in the Carib Blue Apartments complex near Dover Beach.
You can almost taste the rum punch cocktails…And now, all that's between you and one of Cuz Jnr's cutters is a quick trip to the app store. Download Orbzii to Dream, Plan and Book your foodie holiday to Barbados.