Do you want to get the ABBA insiders guide to Stockholm? If you answered 'I Do, I Do, I Do, I Do, I Do', then you are in luck! Ever fancied stepping into the footsteps of the one and only ABBA?
With our handy guide, you can – it's been almost 50 years since ABBA won Eurovision with their barnstorming hit 'Waterloo' which catapulted the Swedish foursome to international stardom after forming in Stockholm just two years earlier in 1972.
50 years on, the singing sensations continue to captivate with their impressive back catalogue transcends the last 5 decades; ABBA's universal appeal coupled with their unique music sensibilities fusing melancholy lyrics with sonic euphoria has been heightened even further by the legendary pop group's latest album and their futuristic new show 'Voyage'.
So, with the nation's love for everything Swedish and ABBA at palpable levels, let's do a deep dive into taking a 'voyage' around ABBA's Stockholm.
ABBA The Museum
Any ABBA fan worth their salt knows that clearly there's only one place to start when it comes to ABBA in Stockholm's the ABBA Museum on the island of Djurgården, of course.
They promise that you will 'walk in and dance out' and whether you are an ABBA superfan or not, you can even 'sing' with Björn, Benny, Frida and Agnetha as the much coveted 'fifth member' of ABBA.
Other things to do at the museum include virtually trying on their glitzy costumes, mixing some of their original music and lots more. There's also lots of cool paraphernalia such as concert guides and tickets.
Just when your ABBA klaxon can't get any bigger, there's a piano inside the museum that is linked to another piano in Benny's home that replicates exactly whatever tune he's playing at the time!
Djurgårde (pronounced yur-garden) is located to the east of Stockholm and is home to a host of other cool ABBA-related locations.
Pop House Hotel
If you go to Stockholm, you will find an extensive list of amazing places to stay, but hot on any ABBA fans' places to stay in Stockholm's list is the Pop House Hotel which is conveniently located next to the ABBA museum in Djurgårde.
It's partly owned by Björn and is an officially ABBA sanctioned brand.
You can even stay in the Gold Suite which is dedicated to their critically-acclaimed Gold album!
Polar Studios
Originally, Polar Studios was one of the most famous recording studios in Stockholm. It was founded by Björn and Benny Andersson in 1977 and, as well as its strong links to ABBA who recorded there from 1979 onwards.
It was also the backdrop for the ''Gimme! Gimme! Gimme!' video too.
It has also seen the likes of Led Zeppelin, Beastie Boys, Celine Dion and Sweden's very own Roxette record there.
Sadly, Polar Studios closed in 2004 (and it's now a gym)but it's definitely still worth a visit to the site for any hardcore fans.
Luckily, the remarkable studio has been recreated over at the ABBA museum alongside the office of the late Stig Anderson, the bands manager and co-writer of many of the band's songs.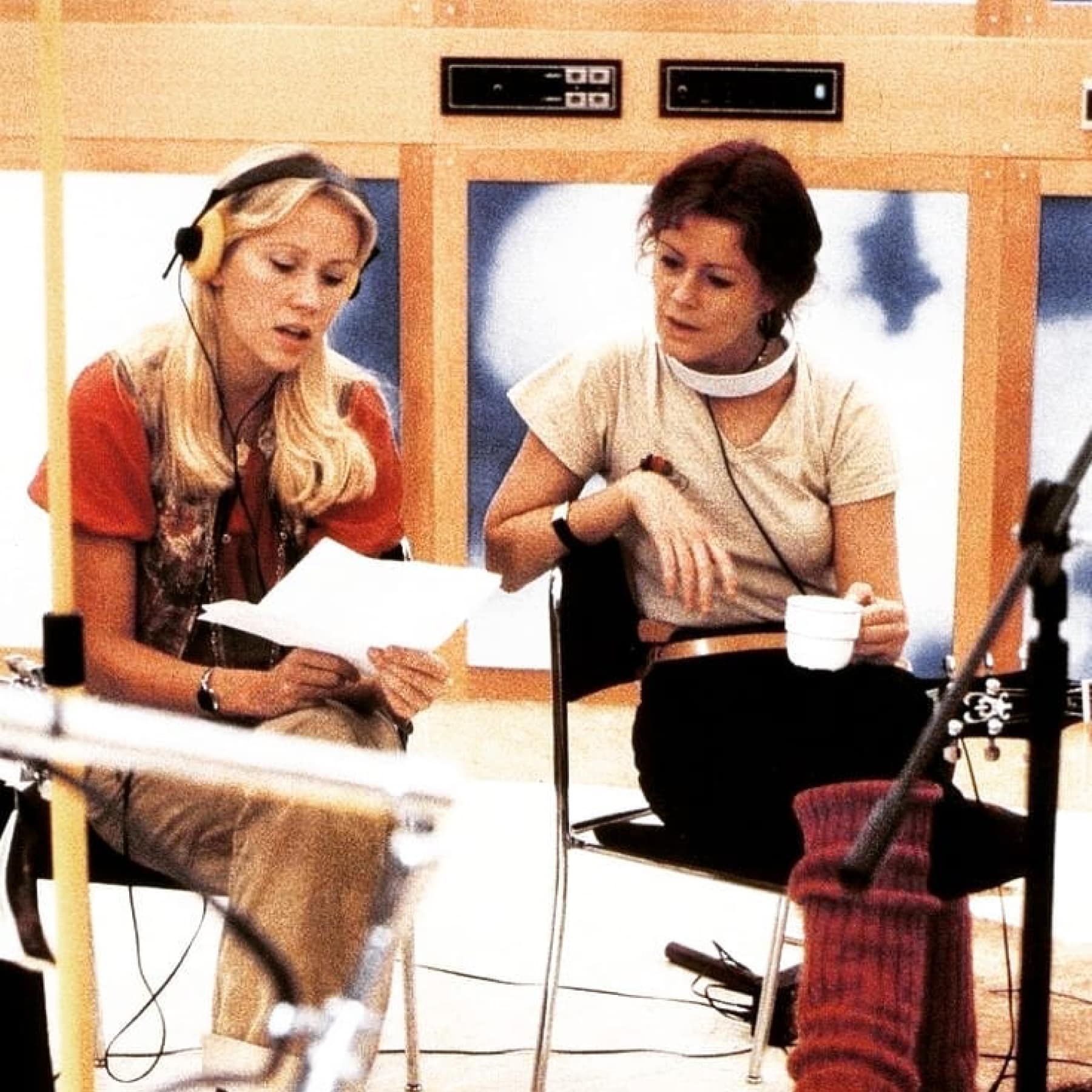 Gamla Stan
A stroll through the quaint cobbled streets of the Gamla Stan (also known as the Old Town) is always a delight, especially when you are retracing the footsteps of ABBA in Stockholm.
If you head to number 21 at Baggensgatan, you will find the flat that Frida and Benny lived in around 1974.
Whilst you can't go in, you can get a feel for what it must have looked like via the photos on display at the ABBA museum.
Viggsö
One of the many islands dotted around the Swedish capital, Viggsö is not only absolutely stunning, but it was also the location of the summer houses bought by both couples – Agnetha and Björn and Benny and Frida.
'Dancing Queen' and 'Fernando' were both composed on Viggsö island in Stockholm's gorgeous archipelago.
Whilst they no longer have their summer houses, it's easy to see why this pretty island was so inspirational thanks to its tranquil surroundings and lush trees.
Why not try some hiking, fishing and swimming whilst you're there!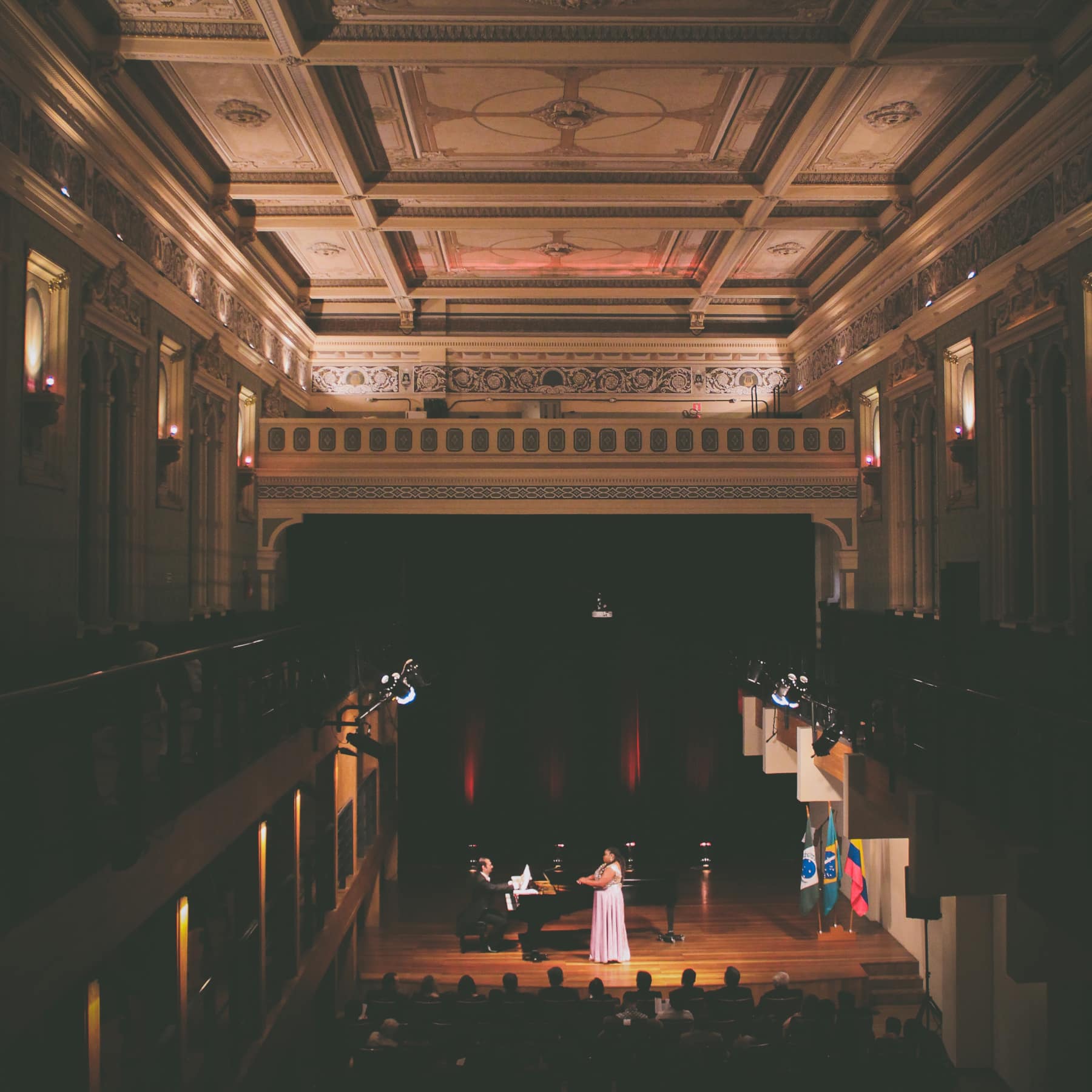 Kungliga Operan
'Dancing Queen' might be one of the best-loved ABBA songs, with one of their most memorable performances being this track at the Royal Swedish Opera in the Old Town.
An opulent venue, whilst you might not be able to see the fab foursome in all their glory, you will be able to catch a grandiose and legendary show!.