Eternal sunshine, paradisiacal vistas, instagram worthy beaches… need we continue our fangirling of the Caribbean islands? OK- let's continue! 
With a smorgasbord of activities to enjoy, mouth watering cuisine and oodles of staggering natural beauty, you will be spoilt for choice when it comes to picking your Caribbean idyll. With over 7000 islands to choose, how do you pick which Caribbean island to visit?
The team at Orbzii have rounded up a handful of our favourite Caribbean islands that should be on your must-visit list – you're welcome!
Best Caribbean islands for families
Exquisite powdery white sands that are destined for crafting sandcastles or splish-splashing about in the crystal-clear waters of the sea, the kids will have no complaints on a Caribbean holiday. If you are looking for the ultimate family holiday, a trip to the Caribbean offers plenty of fun in the sun, regardless of what age your children are.
Dominican Republic
From the striking cliffs to the peaceful lagoons, the allure of the Dominican Republic is undeniable. This stunning Caribbean island is also incredibly family friendly, perhaps one of the most family friendly islands in the whole of the Caribbean.
Most of the resorts on the island offer all-inclusive deals which makes for a hassle-free trip, but if you venture outside you will find exciting attractions like Monkey Jungle, Bavaro Adventure Park, Sirenis Aquagames and more as well as ample opportunities to swim with dolphins, zipline in the jungle and go whale watching.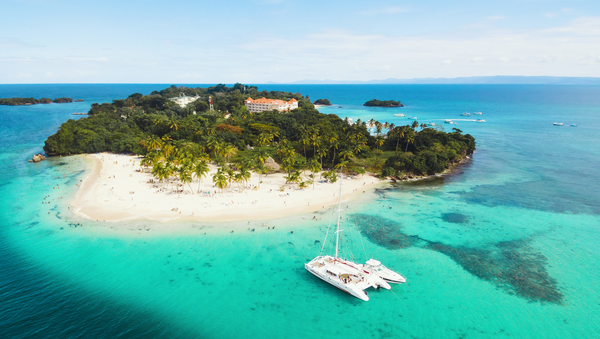 Aruba
Known as 'One Happy Island', Aruba is a smile maker for sure thanks to its beautiful beaches, year-round sunshine and chilled atmosphere.
When it comes to things to do with the kids, you can take your pick, from a swashbuckling ride on the Jolly Roger pirate ship, immersing yourself in nature at Aruba's very own butterfly farm or taking a hike at the Casibari Rock Formation where you can find some of the best views from this special Caribbean island.
Best Caribbean islands for watersports
If you love a piece of the action and adore being on the water, then the Caribbean is for you. From windsurfing and diving to paddle boarding and snorkelling – and everything in-between, all the islands offer something special, but here's our mini Orbzii Insider guide to which Caribbean Island is best for water sports.
Belize
Whilst Belize is renowned for its 'great blue hole', there are so many awe-inspiring places to dive and snorkel. The hole is a photographer's dream and is the world's largest sinkhole, measuring an incredible 984 feet across and around 410 feet deep.
From Lighthouse Reef to the Emerald Forest, if you are wanting to submerge yourself in some of the best dive locations in the Caribbean, Belize will not disappoint. Thanks to its clear and warm waters, the island offers great conditions for beginners as well as some exciting diving for the more experienced among you.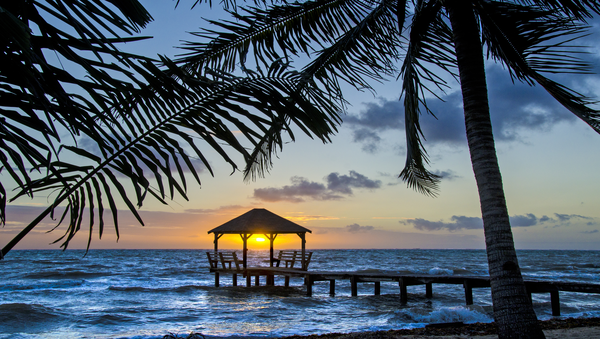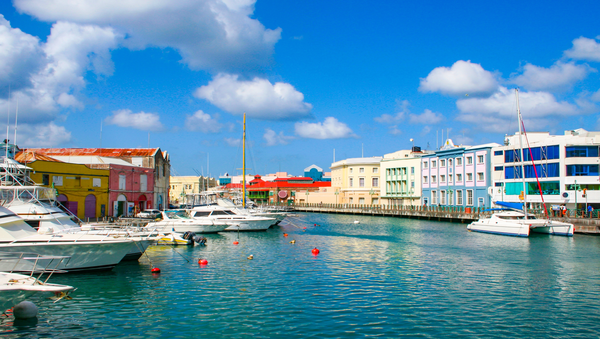 Barbados
Drift into the underwater wonders of Barbados. This compelling island is home to quirky creatures, diverse corals and turtle grass that undulates gently in the barely noticeable currents.
Whether you choose to snorkel in the deep waters of Heron Bay, or head to one of the island's many Marine Parks where you can find treasures like a sunken WWI French Tug, as well as some of the island's turtles.
Best Caribbean islands for romance
Ok, we admit that ALL the islands are an idyll for romance, but if you were to force our hand, we would steadfastly admit that there are some Caribbean islands that have captured our hearts a smidge more than others.
St Lucia
It's either very hard (or perhaps very easy) to pick just one reason why the beautiful island of St Lucia is an ideal destination for Caribbean romance. From the dazzling sunsets and the soaring mountains to the stunning food and cultural riches (and don't get us started on the breathtaking beaches) it's hard not to feel the power of L'Amour when in St Lucia.

Whether you merely want to gaze into your loved ones eyes over a rum-based cocktail or if you and your beau are the definition of the couple who adventure together, stay together, then do not think for one moment St Lucia is all about sundowners on hammocks.
Whether you favour horse riding, sailing, ziplining or something entirely different, St Lucia is the Caribbean island for adrenaline junkies too.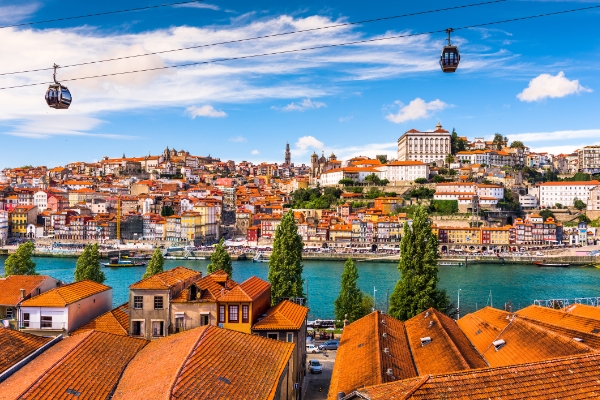 Jamaica
It's easy to see why Jamaica is one of the most popular destinations in the Caribbean for couples, especially for those looking to get married.
From beach-chic on a budget to some seriously luxe vibes, you can choose to get married at some of the most exclusive resorts to be found in the Caribbean.
It's hard not to fall in love with any spot on the island, but in particular the beach that has captured the Orbzii Insider's heart is the coastal splendour that is Seven Mile Beach.
Why? The vast expanse of sand means it's infinitely possible to find a secluded spot plus there's plenty of scope for photography – wedding or otherwise.
Best Caribbean islands for adventure
Oh hi there adventure seekers! We are glad that you dropped by. Apparently the author Ian Fleming conjured up the character of James Bond while living in the Caribbean, so if you're looking for something off the beaten track, you are in the right place to channel your 007 best life (swerving baddies aside!)
If you are to believe the travel brochures and posts from the 'gram, it is easy to believe that you could go all the way to the Caribbean and spend all your days by a sunken pool or on one of the incredible beaches.
Well, we are not saying you can't and, to be fair we ALL need a little down time, but if you want to top up your tan whilst undertaking some high-octane action, then read on! 
Grenada
Grenada might be small, but it's mighty and when it comes to adventuring it certainly packs a punch.
From climbing Mt St Catherine (the island's tallest mountain) to diving in the superbly named 'Face of the Devil', Grenada won't let you down. It is also located close to an active underwater volcano called Kick'em Jenny (yes really!)
Want to raise your adventure game up to 11? Why not combine a 4 x 4 safari tour with some river tubing? You might be sitting down, but both activities will make for a thrill-a-minute experience that you will never forget.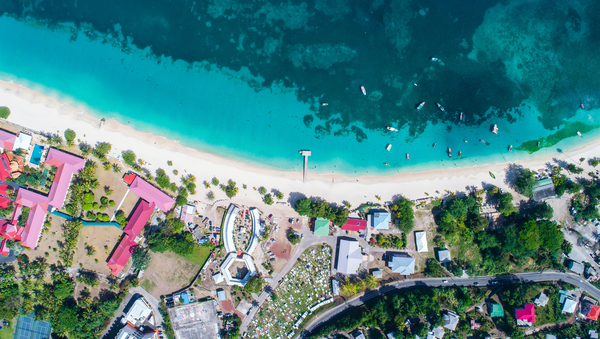 Nevis
Calling all hikers, regardless of whatever Caribbean island you choose, there will be oodles of walks to venture on, but we can't help but think that the beautiful island of Nevis ticks all the boxes when it comes to hiking.
A Caribbean island that exudes charm and personality, Nevis is dominated by 'Nevis Peak' – a volcano that rises majestically from the island.
At first glance, it seems easy, but conquering Nevis is a tad trickier than you might think. If you are determined to get to the top, where you can indulge in the most spectacular views, then consider hiring suitable equipment and a proficient local guide.
Don't forget to reward yourself with a generous splash of a rum-based drink like the 'Killer Bee' cocktail which is a delectable combination of rum, honey, orange, black pepper, nutmeg and passionfruit.