Planning a trip to Dublin with kids? We're glad you dropped by. We've got a mix of indoor and outdoor activities for you – including a couple of free child-friendly places in Dublin to keep the whole family entertained.  
We've stopped short of listing the major 'must-sees' – because, well, they'll be front and centre as soon as you arrive in the city. Not to mention that every family with a smartphone and 5 minutes to google will be heading there too. Instead, we've rustled up some family-friendly places really worth your time. 
Things to do in Dublin with kids
Imaginosity, Dublin Children's Museum
Getting children under 9 to have fun in a museum isn't always an easy task – but we think they'll love Imaginosity.  
Designed to spark creativity and interaction, this museum does things a little differently. Hands on exhibits, workshops and classes get everyone – including parents – learning through play.  
Budding broadcasters can put together a bulletin at the Newsdesk, future architects can let their imagination take the wheel at the Construction Company and everyone can let off steam on the Climber. Split over two floors, it's a maze of fun activities to explore.  
Cost: Adults and children over 3 – €8 / Toddlers €6 / Babies €2 
Malahide Castle
If you've picked up a Dublin Pass, it's worth making the journey out of the city for this one.  
Families will love exploring the Malahide Castle and grounds and taking a stroll through Dublin's history. The castle's walls are decorated with portraits from the National Gallery and period furnishings complete that 'travelling back in time' vibe. Whether your kids are mini historians in the making or just love to charge around castles on their imaginary steeds, this one's a winner.  
The interactive Fairy Trail will delight the smallest members of the family with its charming fairy doors and houses. The butterfly house is packed with 20 different species for everyone to spot and the gardens are a mix of 20 acres to scamper in and a walled garden to pick up some garden inspo in. 
Cost: Family ticket €39.99 (2 adults + 3 children) 
Orbzii tip: Older children will be intrigued by the spooky goings on at the castle. Rumour has it visitors have seen a spectre or two wandering the halls and gardens. 
The Rink and Jump Zone
These two have rainy day activities written all over them. Strap on some skates and zip around the high-tech hall at The Rink. Parents will love the 80s roller disco nostalgia and the kids can let off some steam to the latest chart toppers.  
Skates are available from junior size 6 to adult 14 but if a couple of hours careering about on wheels isn't for you, or your little ones, the three Jump Zone venues across Dublin might be a better fit. The indoor trampoline parks have climbing, jumping and even dodgeball activities for you all to enjoy. The Sandyford location is a 34,000 square foot indoor trampoline park where you can literally bounce off the walls. 
Cost: The Rink – £36 for a family ticket (2 adults + 2 children) / JumpZone – €11 for 1 hour of off peak jumping 
Orbzii tips: The Rink has specific times for skating – check the website before dropping in. You can also book skating lessons if your new to roller skating and want to give it a go without the disco beats to distract you! 
Dublinia
History comes to life at Dublinia – which for the children, and some adults, means dressing up in viking and medieval costumes, digging for artefacts and experiencing life in Dublin's past.  
Poke around a Viking house, learn about life aboard Viking warships and generally take in the sights – and smells – of Dublin's days gone by. As history buffs will know, Vikings weren't the gentlest of souls, so you may want to avert younger children's eyes from some of the darker aspects of the time. Death and torture are covered here – but things never get gory.  
On the lighter side of things, everyone gets to play medieval games, climb to tower for fantastic views over Dublin – and the more impish among you may want to see how long the role-playing Vikings can stay in character. 
Cost: €30.00 Family ticket (2 adults / 2 children aged 4-12) Ages 0-3 go free. 
Irish National Stud
If your little one dreams of owning their own pony or wants to grow up to be a jockey, a day out to the Irish National Stud will make their Dublin holiday one to remember.  
Lofty aspirations aside, an afternoon exploring Ireland's horse industry is one well spent. Open daily to visitors, you can get close to Ireland's world class thoroughbred horses. Just under an hour's drive from Dublin, you'll also get chance to see some of horse racing's top legends. Five ex-racehorses are living out their retirement in the fields surrounding the stud.  
The stud's Japanese Gardens, restaurant, play park and horse museum round the attraction out to make the drive here worthwhile.  
Cost: €32.50 for a family ticket (2 adults + 4 children) – Children under 3 go free.
Orbzii tip: Smaller children who might find the tall thoroughbreds intimidating will love the Falabella breed at the stud. Standing at just 32 inches, these miniature horses are full of character. 
Orbzii's Dublin with kids tips
Mix it up
Visiting Dublin with kids can get expensive. So it pays to plan ahead and mix in plenty of free activities along with the bigger attractions. Sightseeing and exploring Dublin's green spaces are a great way to see the city on a fraction of the budget.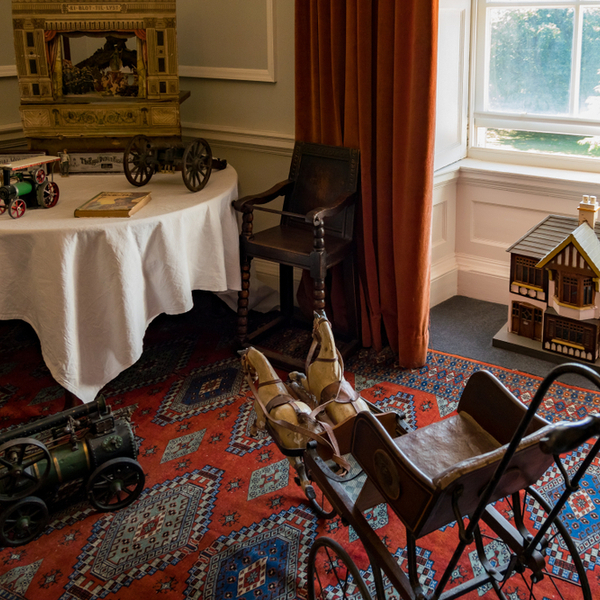 Plan for the weather
Ireland's weather can be pretty changeable. We've included some rainy day activities here – including some, such as Malahide Castle and the stud farm that mix indoor exploring with outdoor fun. Pack your raincoats and layers and let the weather do its thing.  
Don't make Dublin with kids, all about the kids
As much as we like to treat our kids to a fantastic break, there has to be some time for you too. Seeing some Dublin sights on your wish list will add some variety and there's invariably a child-friendly activity nearby wherever you are. Dublin's famous Temple Bar might be a famous nightlife spot – but by day it's a street full of live music and eager buskers ready to entertain passersby. 
Dublin's Parks
Phoenix Park
This park is much more than some grass and a few well-placed benches. Home to a herd of fallow deer, the acres are a playground for all. Bikes and segways can be hired, you can go orienteering, play in the playground or watch some sport. Cricket, polo and hurling are all played here. Walking and exploring is fun too – with a pond, burial chamber, fort and walled garden to track down.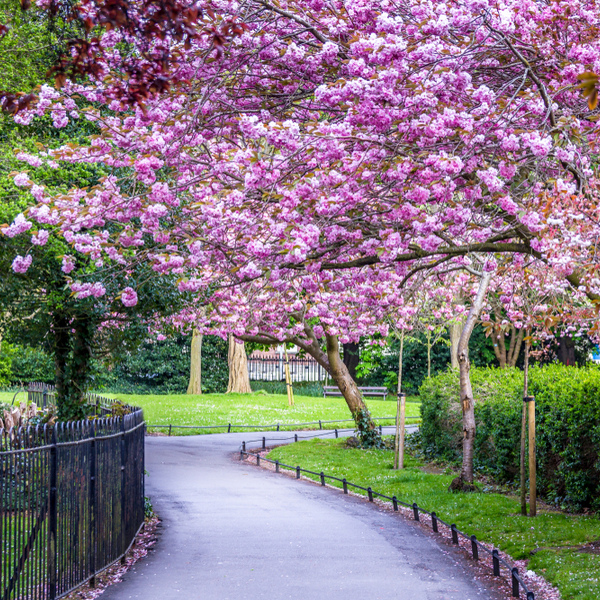 St Stephen's Green
The 22 acres of park at St Stephens Green provide everyone with plenty of space to play, run, hide and scamper in. The lake is home to a few different bird species – ideal for any nature enthusiasts to spot. Our favourite thing about this park is the accessible paths. Pushchairs, buggies and wheelchairs will all find the smooth pathways smooth sailing. There's 3.5km of path to explore – and it's all the better when everyone can join in. 
Ready to head to Dublin with the kids? There's only one left to do – plan a trip to explore the city your way. Send the Orbzii app to your phone now to plan and book your Dublin break.