From romantic retreats and all-inclusive hideaways to beach resorts and boutique boatels, where can you find the best hotels in the Dominican Republic?
Whether you favour the sun-dappled and stunning beaches of Punta Cana to the vibrant and historical town of Santo Domingo, there's no shortage of fantastic hotels in the Dominican Republic to choose from, whether you are hankering after an all-inclusive beachside resorts where you can enjoy cocktails to our hearts content, or you prefer boutique offerings along the unspoiled coastline. 
Take a look at our handy guide to the best hotels in the Dominican Republic to see which hotels we've included in our round up.
Hyatt Ziva Cap Cana
As one of the biggest resorts in the Dominican Republic, not only is the Hyatt Ziva Cap Cana one of the best hotels on the Punta Cana coast, it's also one of the best hotels in the Dominican Republic.

Ideal for couples, friends and families, you can choose to take a refreshing dip either in one of the many swimming pools or on the beach.
If you are looking for more adult-friendly hotels in the Dominican Republic, then head on over to Ziva's sister hotel, the Hotel Zilara.
Kids big and small will love the fantastic waterpark at the Zica which has waterslides, water cannons and more.
There's also a large spa, fitness centre and a myriad of beachfront activities that you can take advantage of. 
Guests can stay in either a lavish suite or one of the ocean-view rooms that are all designed in calming sand shades with bursts of Caribbean colour.
Foodies will not go hungry thanks to the hotel's super selection of restaurants and cafes, including a beachside grill, sea-fresh sushi, rustic Italian and a sumptuous buffet.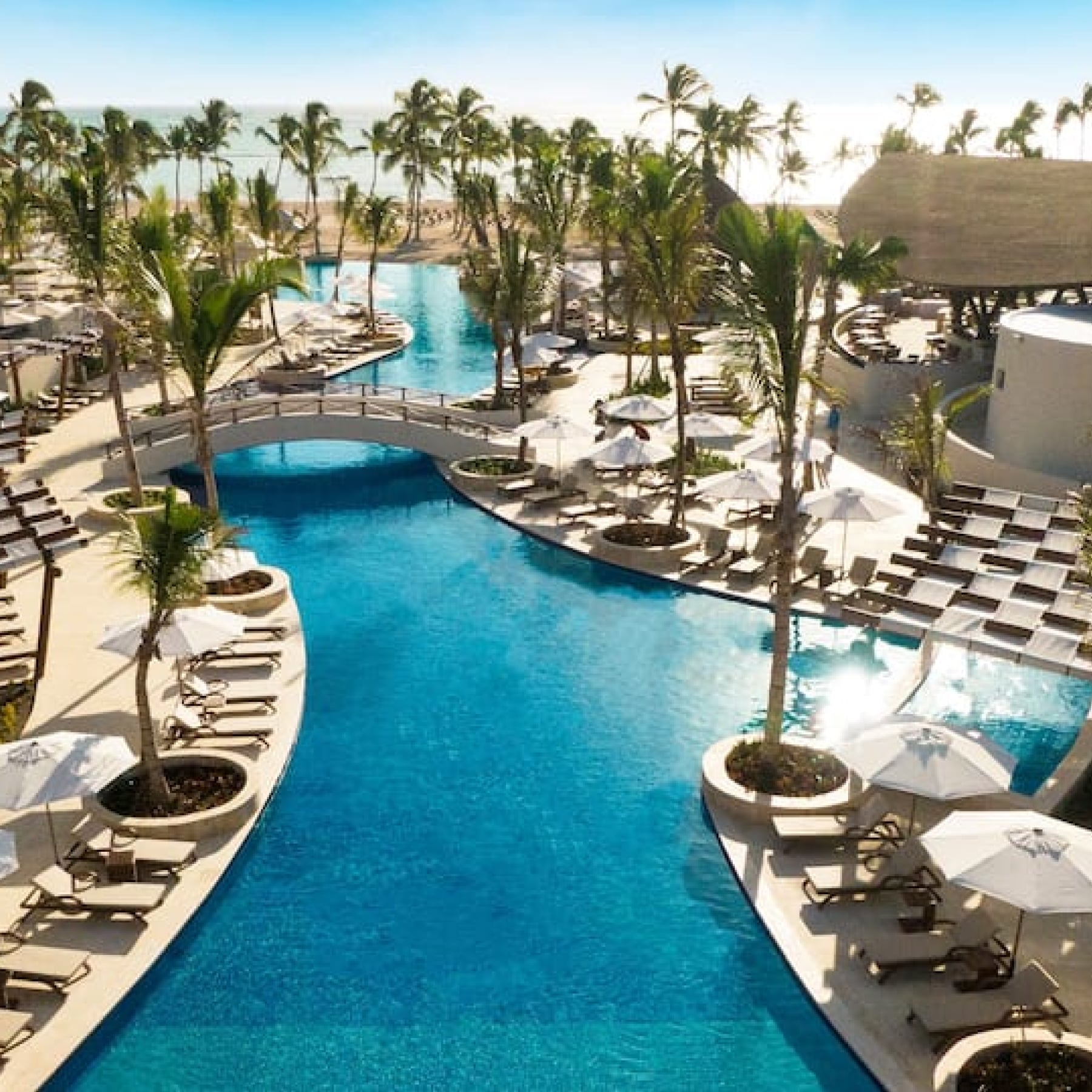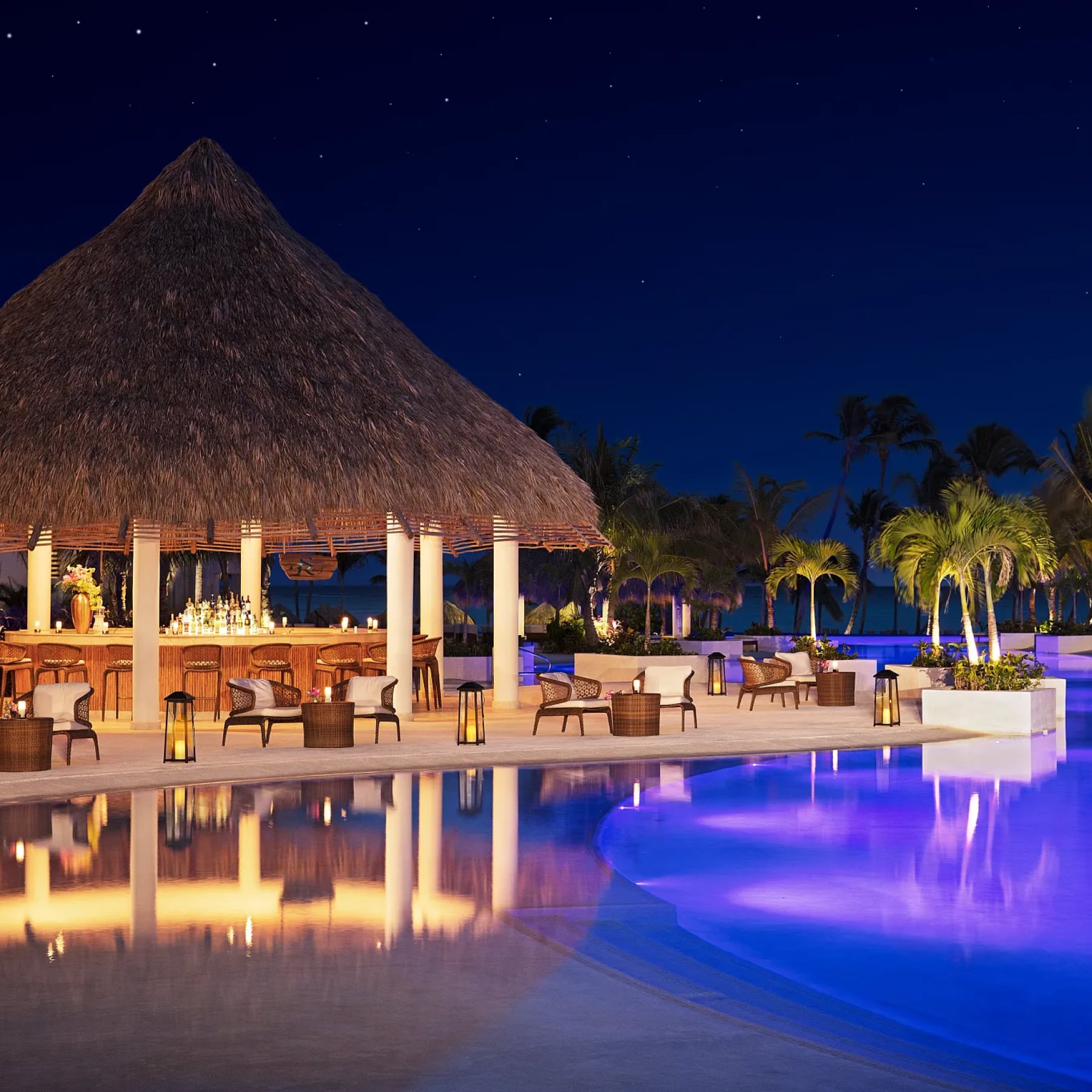 Secrets Cap Cana Resort & Spa
This adults only resort is in a sleepy spot on the Dominican Republic's beach-fringed eastern tip.
It's considered to be one of the most desirable hotels in the Dominican Republic and has bagged a TripAdvisor Travellers Choice Award back in 2019.
Its star attraction is the oversized pool, especially the swim-up bar where you can enjoy a cocktail overlooking the beach.
Foodies can pick from nine restaurants, and there's a huge amphitheatre where nightly shows are played out from its fantastic entertainment programme which includes theatre shows and dance lessons.
Whether you want to laze on the palm-lined beach under the sun, or partake in something a little bit more active such as enjoying a bike tour or trying scuba diving, you can do as much or as little as you want at what we consider to be one of our favourite hotels in the Dominican Republic.
Eden Roc Cap Cana
Elegant and luxurious, if you are looking for exquisite glamour and the finer things in life when considering the best hotels in the Dominican Republic, then look no further than the Eden Roc at Cap Cana.
Each of the thirty-four spacious free standing suites are luxuriously furnished and come with a private swimming pool with a gazebo, an exterior rain shower and a dedicated spa area. Guests can enjoy the exclusive use of a golf cart to pottery around the resort.
Comfort and luxury are not mutually exclusive, and each suite has a smart technology iPad that allows guests to control light, temperature, television and sound, to make the stay as comfortable as possible.
Every touch has been considered, from the luxurious bed linens and plush bathrobes to the Bose surround sound speakers and the coral stone bathtubs with marble Jacuzzi.
We love the elegant restaurant Mediterraneo which offers cuisine from the Mediterranean blending local elements with specialties flown in from artisanal suppliers in Europe and the bar La Cava which is a cosy and stylish retreat to enjoy a glass of wine or two.
From massages to facials and everything in-between, the Solaya Spa is a haven of calm where native healing philosophies and contemporary technologies blend seamlessly to deliver experiences that will nurture the body, soothe the mind and energise the spirit.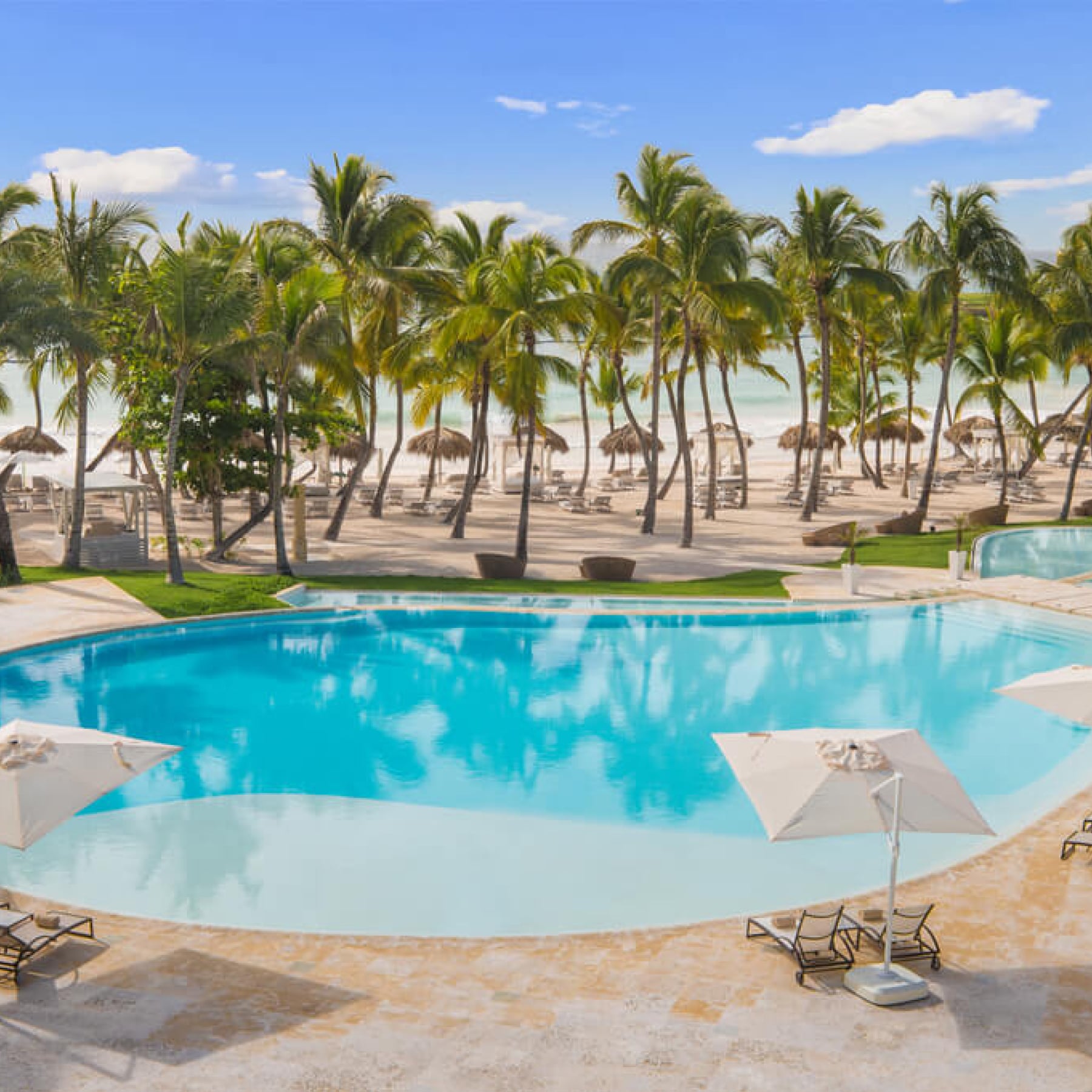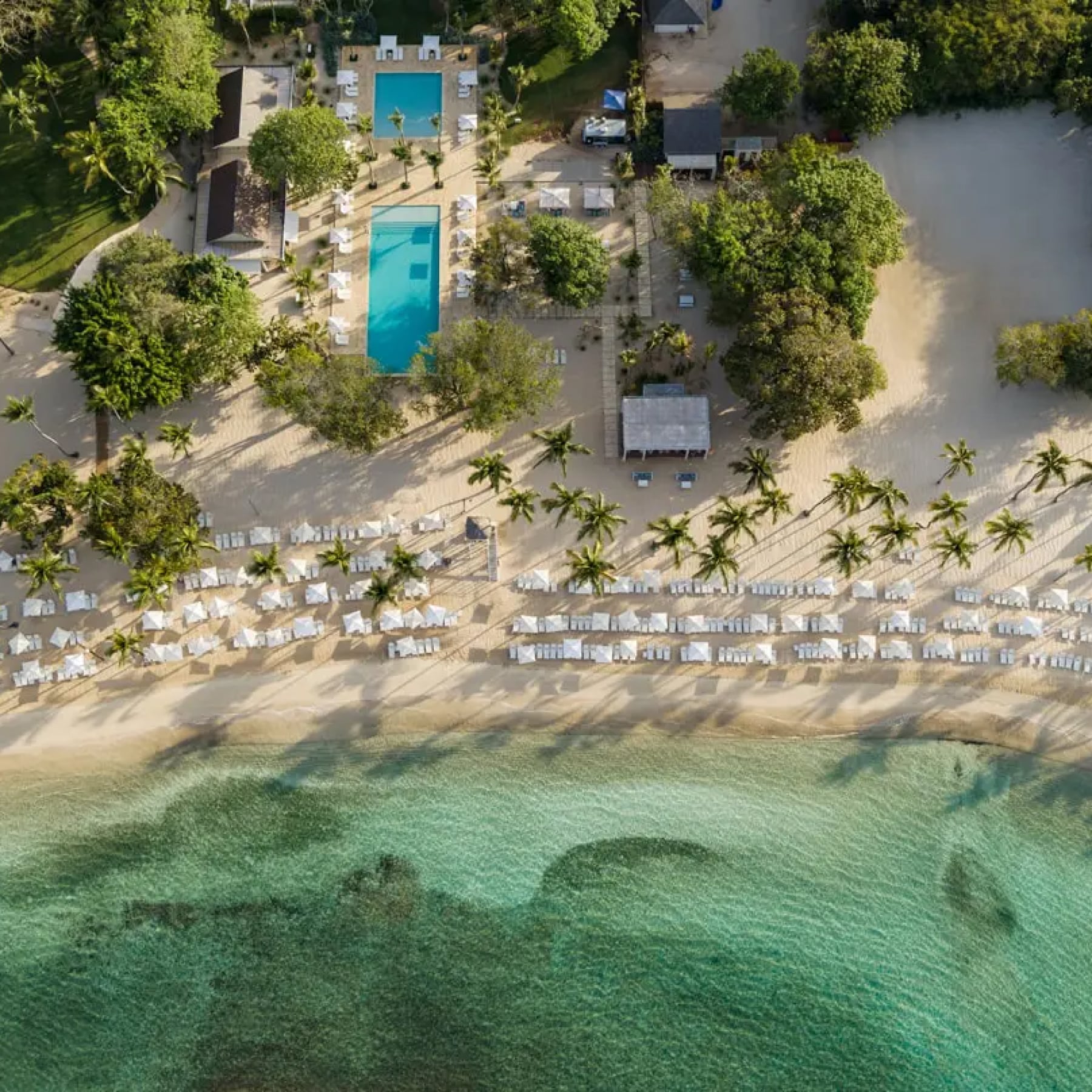 Casa de Campo Resort Resort & Villas
This sprawling 7,000-acre resort has been hosting guests to the Dominican Republic over over 50 years including world-renowned celebrities like Frank Sinatra.
Continuously topping best hotels in the Dominican Republic list, the Casa de Campo Resort Resort & Villas is located on the on the south-eastern coast of the Dominican Republic.
It has a fantastic selection of things to do including golf (make sure you carve our time to play a round on one of the three Pete Dye-designed golf courses) polo, tennis or why not take a cooling dip in one of the many swimming pools?

After all the activity, you can be sure to try a relaxing treatment in the spa which uses local organic ingredients in the products. You can create your own spa treatment in your room with a selection of  L'Occitane toiletries. 
There are eight restaurants to choose from including traditional Caribbean, Asian, Italian and Mexican – why not try them all?
Dreams Royal Beach Punta Cana
An ideal choice for families looking for the most family friendly hotels in the Dominican Republic.
Perched on the tropical shores of the coastline of Punta Cana, this is a hotel that is large in every sense of the word. From its 7 restaurants and 10 bars which range from a beach lounge to an open-air nightclub, you will not run out of things to do.
It's especially good for families, there's a hotel-run kids' club which offers everything from movie nights to breakdancing and more. There are three pools, two clay tennis courts, and a luxurious spa where you can get treatments like papaya facials and hot stone massages.