If you're planning a holiday to Turkey and it's come down to either Antalya or Marmaris and you are contemplating which of these two vibrant Turkish delights to go for, then you've come to the right place. 
The Turkish Riviera or as it's more commonly known – the Turquoise Coast is home to both Marmaris and Antalya which have several things in common – gorgeous beaches, excellent shopping and a plethora of fascinating sites to explore.
It's almost impossible not to be tempted by Turkey, but when it comes to determining the best beaches, nightlife, things to do and more, our handy travel guide will pit these two ever-popular Turkish resorts against each other.
Marmaris or Antalya - Beaches
When you are considering the merits of Marmaris or Antalya, there's one thing they have in common – a great selection of incredible sandy stretches. Full disclosure, you will need to travel by car to reach some of these beaches.
Both cities have charming waterfronts, but to enjoy some of the best beaches in Turkey, you may need to rev up that engine!
From the likes of Cleopatra Beach and the rugged bay of Ciftlik Beach in Marmaris to the jaw-dropping Konyaalti Beach and Lara Beach in Antalya, you are certain to find some incredible beaches that are worth the trip to Turkey alone.
If we are talking standouts, then head west of Marmaris to the Icmeler region which has one of the best beaches in Turkey.
Here, you'll find immaculate golden sands, clear sparkling azure waters and the opportunity to try a myriad of different water sports.
Iclemer has a surprisingly Caribbean feel for a beach surrounded by pine forests and nestled by the Taurus Mountains.
Maybe it has something to do with the 6km long stretch of sand that never feels too crowded and the super-chilled vibes?
Whether you're after exhilarating excitement or total relaxation, you'll be able to find it all here, as well as plenty of bars and restaurants to choose from.
However, if water sports are your thing, everything from parasailing to jet skiing and scuba diving is on offer.
There are also great hiking trails in the hills nearby, which offer up some pretty spectacular views of the beach from above.
In the city of Antalya, there is a city beach called Mermerli which is just a stone's throw from the city centre, next to the old port.
This is a beach that is only accessible on foot, and whilst it's not one of the most instagrammable beaches you might venture upon, the sea is clear and beautiful and you can enjoy stunning views of the opposite coast.
Families staying in Antalya will love Lara beach which is close to both the airport and some of the family-friendly resorts.
This nine-mile-long sand beach is lined with all-inclusive resorts that cater to families with kids' clubs and other activities and entertainment for all ages.
The water here is warm, shallow and calm. You can take a banana boat ride or visit Sandland, an open-air display of sand sculptures.
Result: Marmaris by a whisker, but why not take a road trip between both destinations to check out the beach offerings of Marmaris or Antalya – or both?!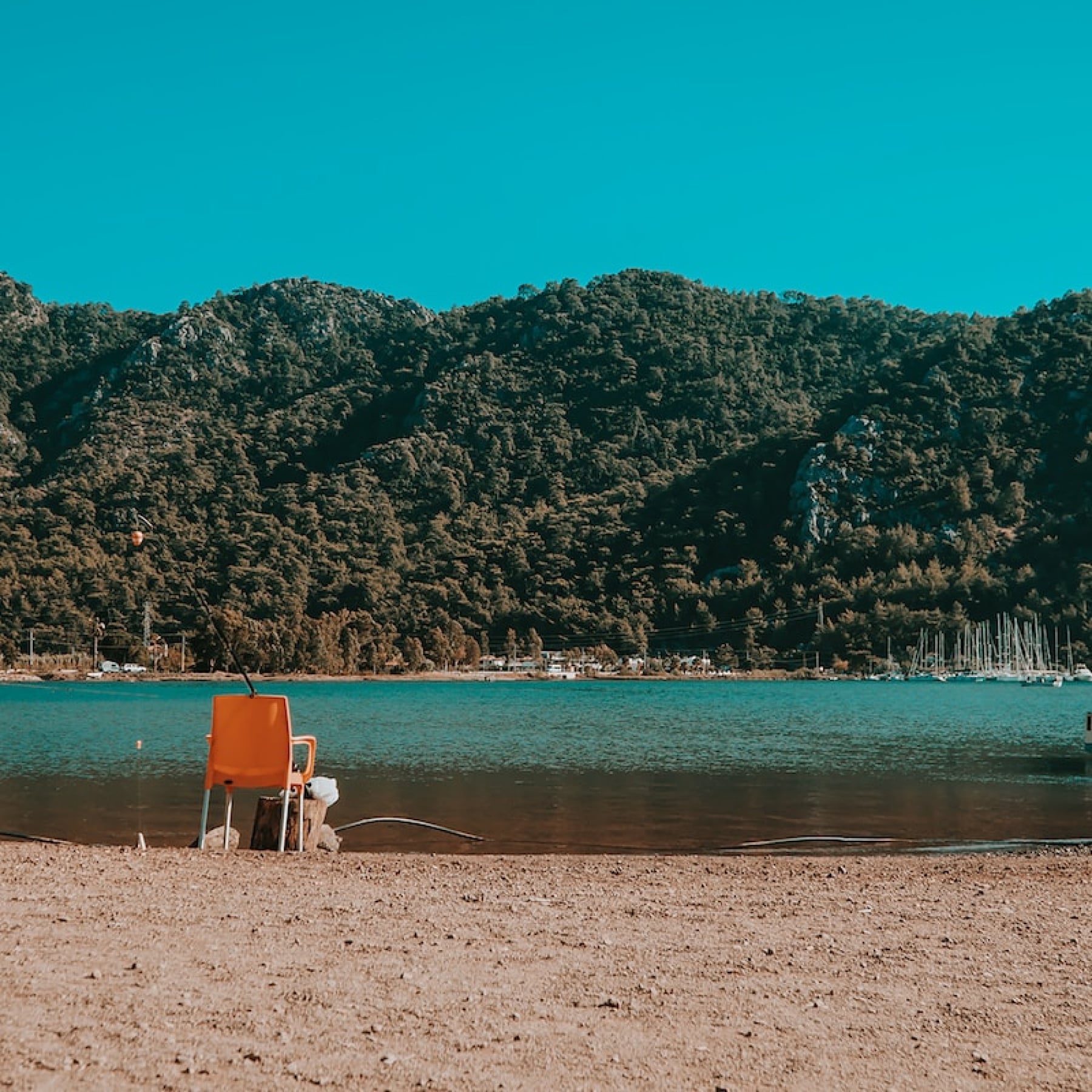 Marmaris or Antalya - Nightlife
Marmaris is one of the best destinations in Turkey if you are looking for vibrant nightlife. It's also surprisingly varied too.
Sure, it's got your typical resort nightlife mainstays – nightclubs on the beach, bars and all-night foam parties, but it's also got rock bars, drag shows and more.
Head to Uzunyalı (otherwise known as Long Beach) where you will find a variety of restaurants, bars, nightclubs and karaoke bars.
There's also typical Turkish tavernas to try if you want to see traditional belly dancing and try local drinks like şalgam and raki.
If you are out for a long time as well as a good time, you'll definitely want to check out some of the bars at Marmaris' renowned Bar Street.
This area is somewhere you can continue to have fun until the wee hours – some don't shut their doors until around 5am.
However when it comes to Marmaris or Antalya, both offer a fantastic night out. 
In Antalya, you can choose from cocktails with a sea view and evocative opera to live music and nightclubs that will have you dancing all night long.
We think it's safe to say that there's enough variety to keep everyone happy when it comes to the nightlife in Antalya. 
From Turkish tavernas where you can enjoy traditional music to hipster-style bars, there's a great selection of bars in Antalya to choose from.
One of our favourites is the Up Shot Bar in Kaleiçi which is in Antalya's old town.
This buzzing area is the place to go to for after-dinner drinks, but if you prefer cocktails with a picturesque waterfront view, head over to the marina.
Result: So, Marmaris or Antalya – it's close, but we think that Marmaris just edges this one!
Marmaris or Antalya - Things to do
If you are contemplating whether to visit Marmaris or Antalya, then you will be pleased to know that both cities offer an abundance of things to do.
In Marmaris, you have Marmaris Castle which is one of the city's oldest and most iconic landmarks. 
Located high on a hilltop above the buzzy marina, not only is it a fascinating piece of Turkish history, but you can also enjoy some incredible views of the marina.
Make sure you carve out time to visit the museum which is located in the castle itself, and pays a perfect tribute to the interesting and noble past of Marmaris.
There's an impressive array of exhibits and artefacts that offer a thrilling insight into the past of the Ottoman Empire. 
At night, make sure you go see the dancing fountains in the centre of Marmaris.
These nightly shows are a striking spectacle – the vibrant light display is timed to music which is a huge draw for visitors.
It's completely free of charge and it's a great way activity to enjoy for all ages.
When it comes to things to do in Antalya, you are also equally spoiled.
Like its Turkish counterpart Marmaris, there's a wealth of historical and artistic treasures to enjoy, but there's also a fantastic cultural scene too. 
Why not take in the sunset at Karaalioğlu Park by the Hıdırlık Tower which was built in the Roman era, where you can enjoy sweeping views of the Mediterranean?
You can also pay a visit to the Antalya Archaeological Museum which houses exquisite statues and artefacts that hail from the civilisations of Lycia, Perge, Rome, Byzantium and more. 
Whether you visit Marmaris or Antalya, you will definitely have the best time exploring the city and working your way your things to do list.
Orbzii Insider Tip: Museums in Turkey close on Mondays, so it's best to plan your visit accordingly.
Result: Antalya is our winner, but there's also a lot of things to see and do in Marmaris.
Overall winner
Both cities are worthy destinations for a fantastic Turkey holiday, but when it comes to the battle of Marmaris or Antalya, then we think all things considered that Marmaris is our winner.