Where do you begin with Spring Break? Decades of Hollywood teaching us the importance of this yearly tradition for American students has planted it firmly in all of our heads as a concept, whether or not we've actually experienced it, or even bothered to do a bit of research on it. Whilst it isn't always parties and scantily clad young people tasting freedom – real freedom, the kind you only get when you're away from your parents and of the legal age to indulge in all sorts of other fun activities – when it comes to Spring Break in Cancun, the caricature is more than accurate. If you're the sort of person who loves meeting new people and having a good old knees up, or you're looking for where to party in Cancun over Spring Break, then read on: this is the ultimate guide to Spring Break in Cancun!
What is Spring Break?
Simply put, Spring Break is the American version of the Easter break for college and university students. As a US holiday it's been around for almost a century, and the mythos surrounding it has been ever growing since its inception.
Nowadays, the idea of Spring Break conjures up images of raucous young adults partying to excess in warmer climates, especially in neighbouring Mexico where the age for legal alcohol consumption is a more reasonable 18. Whereas in Europe, big holidays tend to be saved for the longer Summer break, students in the States are more prone to using this period to let their hair down with friends, and as a result it has become a real cultural touchpoint for Americans.
Spring Break party hotspots are now a magnet for brands trying to reach a younger demographic, and the concept of Spring Break is so well defined within the American zeitgeist that it's been used as a plot point on everything from The Simpsons to Friends.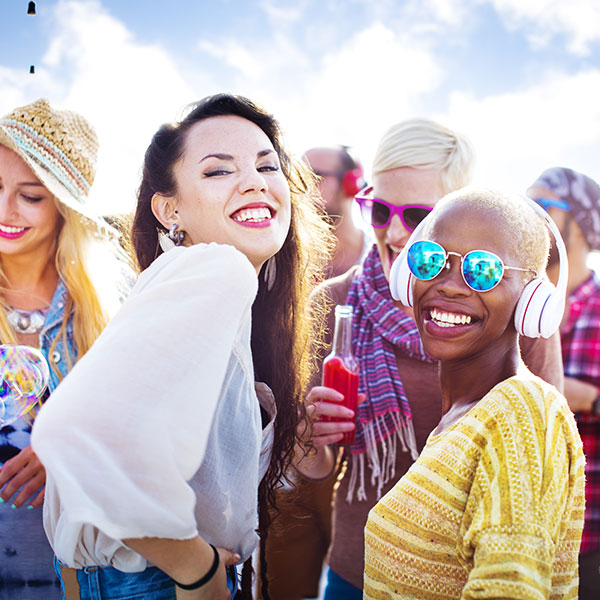 When does it happen?
The dates for Spring Break vary from state to state (and country to country, if we're talking about it from an international perspective) but in general the holiday will fall over late March and early April, aping the same timeline as an Easter break.
Who will enjoy it the most?
Spring Break in Cancun is certainly a sight to behold, but it really isn't one for the introverts. Because of the way that Cancun is set up, you would likely be in the thick of all the parties no matter where you stay as most of the activity tends to take place in the Hotel Zone. Sure, the museums and galleries would likely be a lot emptier than usual, but once you're out of the serenity of those cultural spaces there's no doubt you'd be swept along in the wave of adolescent excitement that comes along with young adults embarking on a party holiday.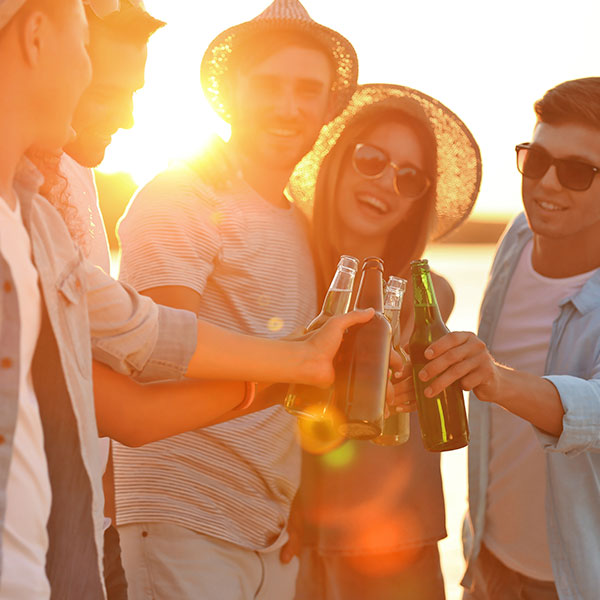 Realistically, the people who would enjoy a Spring Break trip to Cancun would be a similar demographic to the college students who make up the main body of visitors during this time: late teens and early twenties, outgoing, and looking to party hard; basically, people who will enjoy the Cancun Spring Break nightlife.
That's not to say there isn't space for activities other than getting wasted during this period: many of the local spots have discounts on certain water sports and other adventurous activities to cater to those on a student budget, and you can certainly find some peace and quiet if you're in a decent hotel and willing to travel a bit further out from the main beach area of the city.
However, if you're going to head to Cancun for the Spring Break period, you may as well get into the yearly celebrations; after all, you only live once!
What events are on?
The heart of the Spring Break complex in Cancun is the Grand Oasis. This is where MTV have their famous live shows and is also home to the largest pool in Cancun. It's also where a large number of college students will be staying, as it has a massive 1,500 rooms.
Aside from live gigs, there tend to be DJs playing all day and the alcohol is flowing from unreasonably early. Hotel residents get access to all of this, but if you're staying somewhere else you can usually get a day pass for around MXP 1,700 (GBP 60).
Despite being the epicentre of the action, Oasis isn't the only spot to run Spring Break deals; pretty much any hotel in the Hotel Zone will be offering similar all-inclusive deals and have likeminded partiers, so don't be too focused on getting a room there.
Decent alternatives are the Hard Rock and Melody Maker, the latter of which is slightly further out of the centre of it all, so better if you want to be able to relax after a hard night on the town.
If you want to party but get out of the hotel, there are dozens of different operators offering party boats. Usually, they start at 10am and run until the early evening, but this can vary depending on the operator. You can book online before, but it's usually best to do these sorts of activities through your hotel as they will have local contacts, and a smooth infrastructure in place to make sure your day goes to plan. The boat trips often include the chance to explore the nearby and idyllic Isla Mujeres, which is a nice break from all the shots.
If you're wondering where to party over Spring Break in Cancun, Mandala Beach Club is famous for its day parties throughout the year, but they somehow manage to step it up during Spring Break, delivering cheap drinks, great music, and a carnival atmosphere that will lighten up even the grumpiest of designated drivers. There are unmissable parties throughout the week, including Palazzo on Mondays, and some clubs open during this period when they'd normally be closed, including Mandala Disco (next to the beach club) on Wednesdays and Dady'O on Mondays.
Things to be aware of
Like any event that attracts a slightly younger, less experienced crowd, there can be some less than savoury aspects to Spring Break in Cancun; however, the risk isn't greater than anywhere else, and as long as you're mostly sensible the chances of having anything other than an amazing time are incredibly low. However, it always pays to be prepared, so here are some hot tips for making sure your holiday remains a memory to last a lifetime and not something to forget.
Whilst everywhere will accept MXP, USD is also widely accepted, especially over Spring Break. Most ATMs will let you take out either, but don't go around flashing the cash or taking out a big wad; make sure to get a charge card or something similar.
Promoters are usually quite honest here, especially compared to most places, so if you are looking for a deal the people hanging out in front of the clubs will be able to help. Large groups of mixed genders tend to get treated the best, and with the help of a promoter may even be upgraded to table/bottle service.
If you feel like you've been short changed or lied to by a promoter, discuss it calmly with them first. Spring Break is insanely busy, and sometimes promoters simply forget about you in the deluge of bodies that cram into the club, and once you bring up the problem it is usually fixed. If they are being unhelpful, it's best to leave it and try and get the money back through other means (charge back on cards, talking to your hotel, etc.), as you don't want a sticky situation.
Bring toiletries yourself, especially sun cream. There is an extortionate mark up on it in the local shops, because they know some people will forget to bring it in the excitement. You don't want to go around looking like a cooked lobster, after all.
The major US phone carriers have networks in Mexico, so if you are an American citizen you probably won't need to change SIM cards. If not, local sims are available for cheap: get one and put it in your phone so you can contact friends in case you get separated.
Won't be visiting Cancun during Spring Break but still want to party? Take a look at our Cancun nightlife guide for a night out to remember.
Ready to party like there's no tomorrow? Download the Orbzii app today to Dream, Plan, and Book your Cancun adventure.