Is three days in Lisbon enough? Well, to meet and marry a Portuguese spouse, probably not. To get a decent feel for the city, see a lot of its sights and have a ruddy good city break, absolutely. With its sunny weather (and a helpful breeze in summer), great food, picture-perfect streets and a whole host of unique attractions, Lisbon is prime long weekend material at any time of the year.  
The city may be known for its steep ascents, but if you're worried that you'll end up spending all of your trip walking up and down hills, don't be; from elevators and buses to trams and the metro, the city has a great transport network to save your feet the hassle. Ready to start planning your perfect getaway? Here's our insider's guide to the best 3-day Lisbon itinerary. 
Day 1
Morning/afternoon
It's your first day in sunny Lisbon so that can only mean one thing: it's time to get your sightseeing on. Rossio Square is a great place to start; fuel up with a coffee and pastry at one of the cafes here, and soak up your first taste of everyday life in the city. Once you've had your caffeine fix, explore the areas of Chiado, Baixa and Bairro Alto with a free walking tour from Sandeman's (don't forget to tip your guide!), then wander through the narrow winding streets of atmospheric Alfama. Next, a visit to nearby Castelo de São Jorge is a must – take the free Elevador Castelo and enjoy the best views of the city from this imposing 11th century building.   
After lunch at O Canastro (don't be put off by the dated decor; the seafood dishes here are delicious and great value), hop aboard the number 12 tram for a whistle-stop tour of the city. Sure the number 28 is the famous one, but it's often too crowded to be enjoyable. The number 12 follows much of the same route, but is much quieter.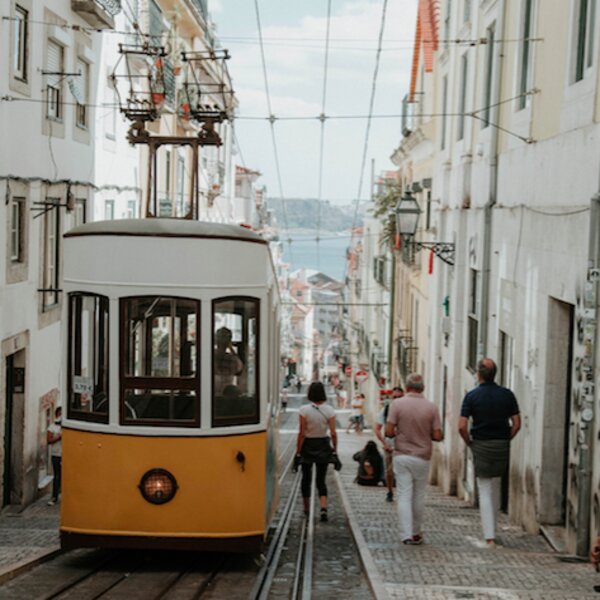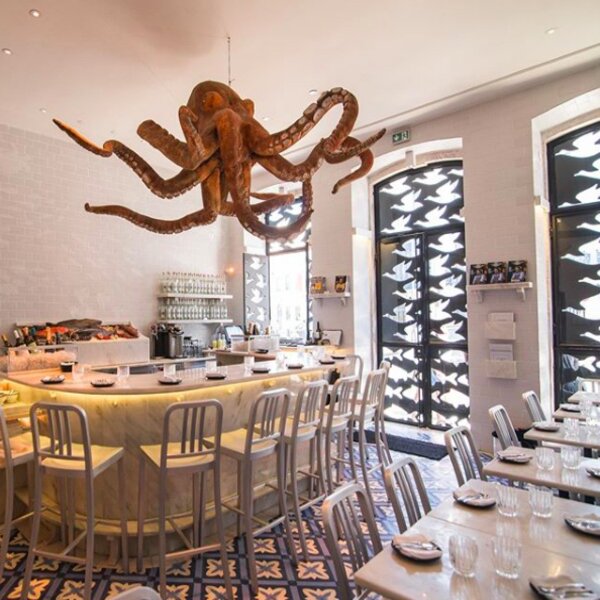 Evening
After all that exploring it's time to enjoy an evening of good food. We suggest A Cevicheria; an impressive dining experience with a mix of Portuguese, Asian and South American flavours, and an equally impressive octopus on the ceiling. It's one of the city's most popular spots, so it's a good idea to head over here early.   
If you still have some energy left after all of that good food, the Miradouro São Pedro de Alcântara is just a five-minute stroll from the restaurant. This pretty garden and terrace offers a lovely vista over the east side of the city and the River Tagus. With an onsite bar, regular live music and plenty of places to sit, it's a nice place with a great atmosphere to enjoy a low key evening. 
Day 2
Morning/afternoon
Day two of our three-day Lisbon itinerary begins with a trip to Sintra. Around 40 minutes by car or one hour by train, this otherworldly town is an absolute must. If you're visiting during the summer it's a good idea to go early as it can get quite busy, and once you arrive you'll see why. With colourful palaces, lush green forests and dramatic mountain landscape, Sintra is pretty much exactly how you'd imagine a scene from a fairytale. There's plenty to see here, but with limited time we recommend sticking to the main sights; the Castelo de Mouros, Palácio Nacional de Sintra, Palácio Nacional da Pena and the Quinta de Regaleira.  
 If you head out early enough to get your Sintra sightseeing done by the afternoon, it's possible to squeeze in some beach time at nearby Cascais. A 20-minute drive away, this elegant seaside resort offers gorgeous beaches, interesting museums, and even dolphin-watching tours. It might be tricky with only three days in Lisbon, but if you do have the time we definitely recommend a visit here.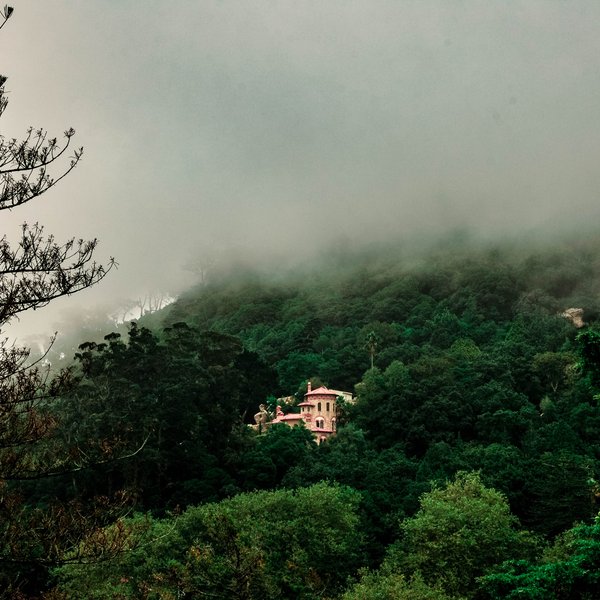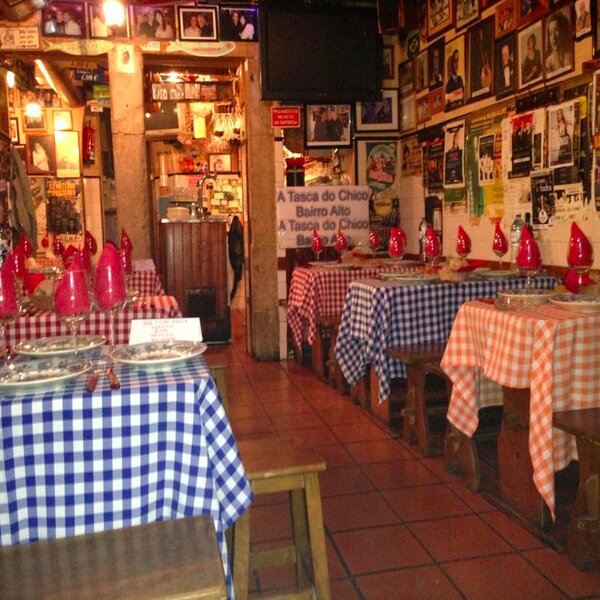 Evening
As the sun sets in Lisbon there's one place to go for a drink or two; Bairro Alto. The centre of much of the city's nightlife, there's a fun, lively atmosphere here after dark. There are plenty of quirky and uber cool bars to choose from, but if you're looking to experience some traditional Portuguese culture, a visit to Tasca do Chico is a must. This intimate, atmospheric tavern regularly hosts live performances from fado singers, while serving up traditional tapas-style petiscos dishes.  
If you're looking for something on the edgier side, make your way over to Anjos70. This former glass factory is every bit the trendy hipster hangout, and it draws Lisboa's artiest locals. There's a bar and cafe serving home cooked grub, regular events and performances and a monthly vintage clothing and fleamarket on the first weekend of each month. The bathrooms here are a bit inner-city-subway-chic, but the happily affordable performances and gigs more than make up for it. 
Day 3
Morning/afternoon
It's your last day in Lisbon, boo! Don't let that slow you down, though; there's still plenty more to see. Start the day off in the historic neighbourhood of Belem. The 15e tram will take you here in around 30 minutes from Baixa in the city's centre, but be sure to board at the first stop of Praça Figueira if you want to get a seat.  
Once in Belem, pay a visit to the 16th century Belem Tower, the Monument to the Discoveries and the stunning Jerónimos Monastery. A few minutes from the monastery you'll find Pastéis de Belém; a historic bakery and home of the original Pastéis de Nata. Best eaten warm and topped with cinnamon, it would be criminal to leave Lisbon without trying one.  
One of the final stops on our 3-day Lisbon itinerary is the The Museu Nacional do Azulejo. While a tile museum might not sound like a must-do, this surprisingly fascinating historic collection housed in a beautiful former 16th-century convent is here to prove you wrong. If you're peckish the museum's restaurant, complete with Insta-worthy vine-filled courtyard, serves up hearty dishes and tasty snacks.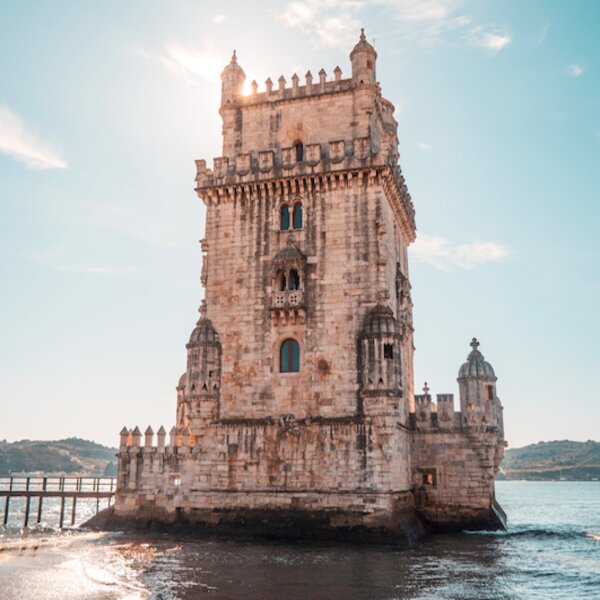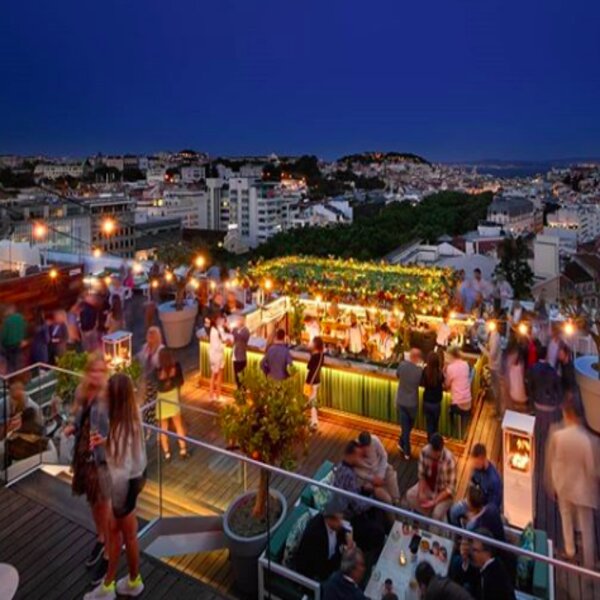 Evening
Late afternoon to early evening is a good time to wander around the Oceanário de Lisboa, as the crowds will have thinned out almost entirely. While it's fair to say that aquariums aren't usually an essential addition to a city break itinerary, this one is pretty special. One of the largest aquariums in Europe, it has an enormous central tank with a marine ecosystem featuring a wide variety of species and, importantly, plenty of room for all of the animals to co-exist.  
By now you're probably rather ravenous, so head to the Mercado de Campo de Ourique. This food market housed in a beautiful domed building plays host to a variety of food stalls and several bars. Grab your meal, find a spot in the communal seating area and enjoy the live music and ample people-watching opportunities.  
Finally, end your three days in Lisbon with a cocktail or two at one of the city's best speakeasy-style bars. Foxtrot, Cinco Lounge and Red Frog are all great and within walking distance of each other. For evening views over the city, wander over to nearby Sky Bar.  
Feeling inspired for your trip to Lisbon? Well, there's no time like the present. Download the Orbzii app now to plan and book the ultimate long weekend getaway.