Jersey golf courses really do make the most of their island location. A little too much at times. All the 18 hole tracks are right beside the sea – which means your links game really needs to be on point. There are parkland style holes to be found – along with 9 hole courses that will test your skills just as much as your patience. Handily, Golf, Jersey and holiday activities go hand-in-hand in some resorts. Which means you can trot off for a game while your travel companions are having just as much fun nearby.  
18 hole courses
The Royal Jersey Golf Club - Grouville
In 1878, when the first holes were laid down on Grouville Common, it must have been a grand old sight indeed. Queen Victoria certainly thought so. Bestowing the Royal on the Royal Jersey Golf Club, she couldn't have predicted the property development that would crowd the boundaries of the course. But the family homes do little to hamper your enjoyment of the course. Being this close to the sea means you're looking at a links course – complete with those tricky sea breezes that scupper even the best shots. And, the gauntlet is laid down the minute you step up to the first tee. 
You'll need a sharp aim to drive your ball between the WWII gun bunker and the imposing walls of Fort Henry. Admittedly, none of the holes beyond that bring as much historic architecture to the game, but the thrills keep coming – along with the views.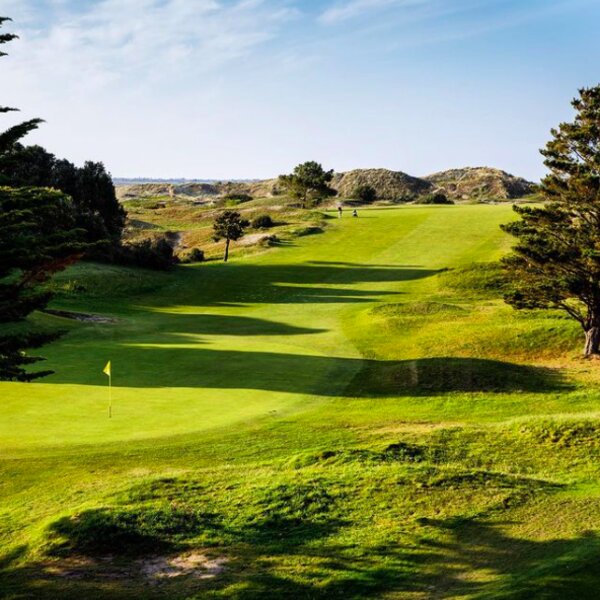 La Moye Golf Club - St Brelade
This cliff top track comes with a few surprises. You'll be expecting a links style game, but La Moye Golf Club weaves in a little parkland action to combine the best bits from Jersey's other golf courses. If you can keep your eye on the ball – and away from the ocean views that form the back drop to every hole, the par fours will test all the skills you've packed in your golf bag. Distance, precision – and a little strategy go a long way here. There's over 400 yards of hole to conquer on the fourth, which is just a warm up for hole 9. You might feel smug if you manage to get to the raised green in two, but beware the fast turf that'll lead your putt any which way but towards the hole. There's a nice little slice of Jersey golf history to be enjoyed back in the swish club house – but it's the sunsets that really make it worth lingering a little longer in this 19th hole. 
Les Mielles Golf & Country Club - St Ouen's Bay
Two words: Seaside golf. Jersey's more than a little short on anything else. But the track at Les Mielles Golf & Country Club is a little less stuffy than the island's other clubs. You don't need a handicap to have a drive, chip and putt around their American parkland track. They've also added in crazy golf and a miniature golf course – along with other fun activities. Which obviously puts the complex firmly in the holiday golf bracket. All of which will divide opinion, but don't for a second think this course is somehow easy. Huge water hazards will eat up your supply of spare golf balls and really put the ball retriever you got for Christmas to the test. Drop in, enjoy a relaxed game in the fresh sea air, and take advantage of the family friendly atmosphere you don't easily find elsewhere.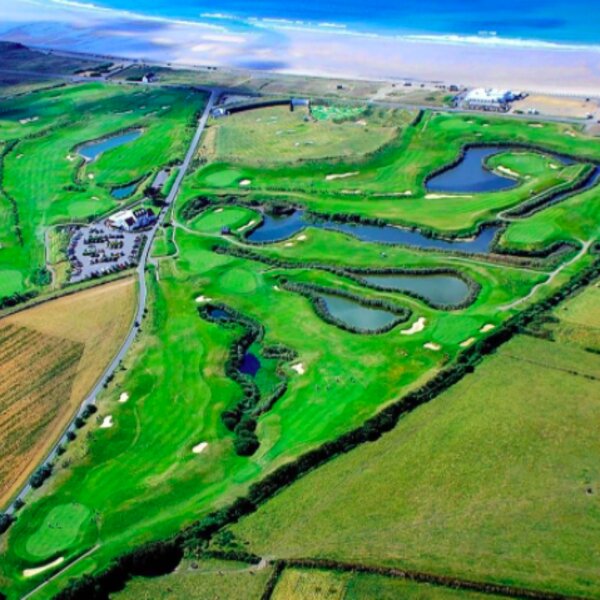 9 hole courses
Les Ormes Golf Club & Holiday Village - St Brelade
What's really handy about Les Ormes Golf Club are the onsite family amenities. There's no shame in shepherding your brood towards the trampoline park while you work on your drive. And this isn't a bad little track. Though, even if by now you're starting to tire of sea views, the St Ouen's Bay landscape is stunning enough to draw your eye from the testing bunkers dotted around the course. Being attached to a holiday village does mean you'll be likely to encounter more than the usual share of beginners having their first swing of the club. Encouraging if you're in the same boat, frustrating if you're looking to squeeze in a quick nine before lunch. Plan your approach accordingly.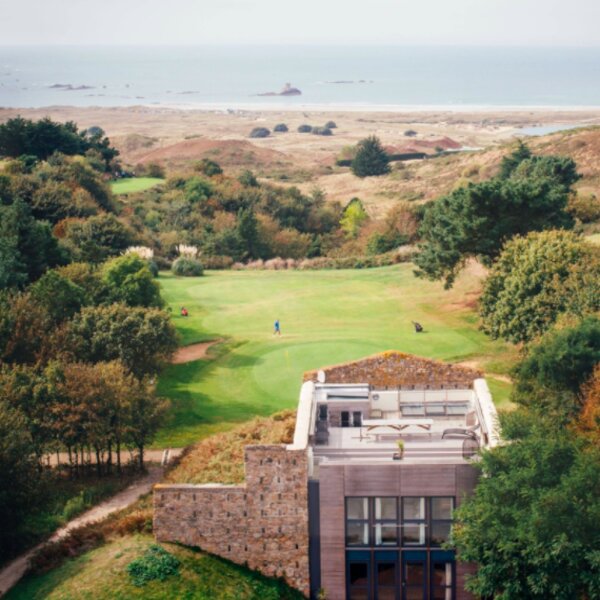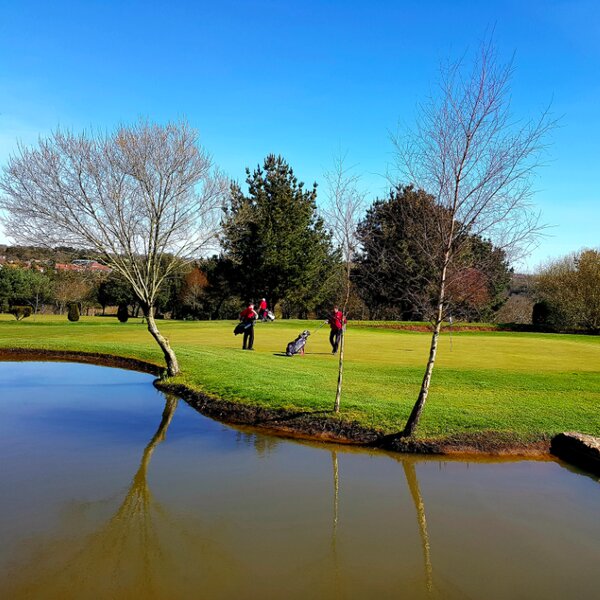 Wheatlands - St Peter
If you're in the market for a little no frills golf, with no dress codes, no handicap and a rough around the edge vibes, Wheatlands has 9 holes just for you. With absolutely no amount of shade being thrown, at all, we'll say that this track looks like it's been carved into the countryside, with a minimal touch of green keeping. It makes for a more natural round, with added birds and wildlife, but the greens will feel like you're putting over velvet – rather than ice. It'll certainly keep you on your toes, but could deliver frayed golf nerves rather than a technical challenge you'll relish. What we can say is, it stands out as being different from all other Jersey golf courses. 
St. Clement's Golf and Sports Centre - St Clement
If you book your tee times according to geographical locations, you can tick off the most southerly golf course in the British Isles here. St. Clement's Golf and Sports Centre is particularly proud of that factoid – but it really should shout more about its greens and fairways. For a start, you're looking at parkland golf, which makes a nice change from the abundance of links courses. You can pair a cheeky 9 holes with a set or two of tennis and try a game of padel. No we didn't know what that was either. But it's a racquet sport that's worth a look, when you've (hopefully) got around the track in 33.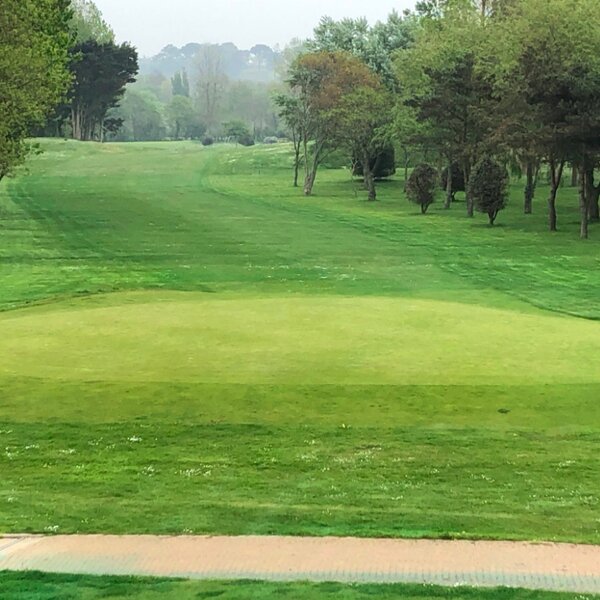 Alternative options…
Les Mielles Golf & Country Club
We've nipped back to Les Mielles Golf & Country Club to give their crazy golf and miniature golf courses the once over. Look, we KNOW crazy golf is never going to light a fire in your green putting, fairway driving soul. But – it is a gateway to get youngsters – and non-golfing family and friends to put a club in their hands and catch the golfing bug. The shining star at Les Mielles is their tiny replica of an 18 hole course. Sneaking accuracy and competitiveness into an hour long round of fun, bunkers and challenging greens, it's the perfect compromise for golfers looking to squeeze at least a little golf into their Jersey stay. The colourful obstacles on the Jersey-themed crazy golf course will infuriate you with shots you'd never find on a real course. And that's where you'll find the fun. Don't be surprised if your 9 year old somehow manages a lower score on this one.