Orlando golf courses have been designed by big names of the game, and come with a host of resort options – one even tempted the king of the game to make his home here. And while 18 holes of holiday golf is more than tempting, the sunshine state has got far more than Championship tracks and glorious greens for you. If ever you were trying to convince a family member to take up golf, Orlando is the place to do it. In Orlando, golf has been given the 'fun' makeover it was crying out for. By all means pack your clubs and book a tee time or two, but don't miss out on the golf twists Orlando has to offer. 
Bay Hill Club & Lodge
Name a golfer that wouldn't want to play the Orlando golf course Arnold Palmer called home. Shame then, that the Bay Hill Club is only open to members – and those who've booked a stay in one of the on site lodges. If you do get access, the 27 holes here have all been tweaked and redesigned from the original Dick Wilson layout by Palmer himself. So taxing are the 9 hole Challenger and Champion loops, they make regular appearances on the PGA Tour and competitive circuit. The clubhouse has a tale or two to tell and there's sporting history woven into almost every hole. Play them if you can.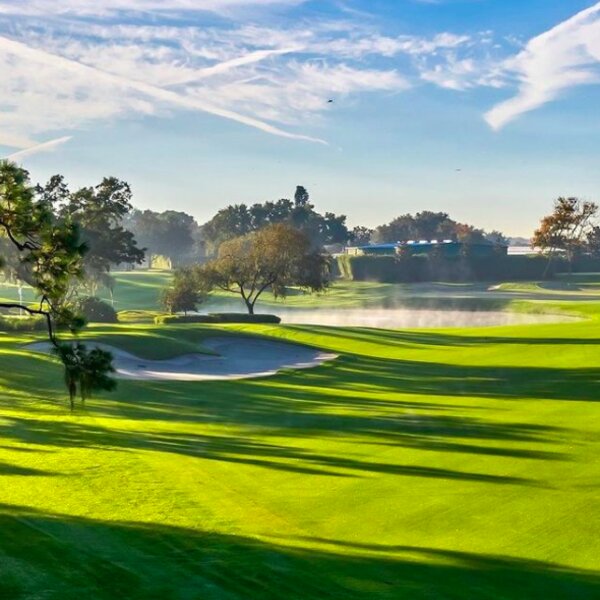 Orbzii tip: The 5th hole, par 5 is one that has tripped up even the greats of the game. Don't go for the green. Get there safely and, if you make par, accept it gracefully. More than a few have gone into double digits thinking they can beat this one.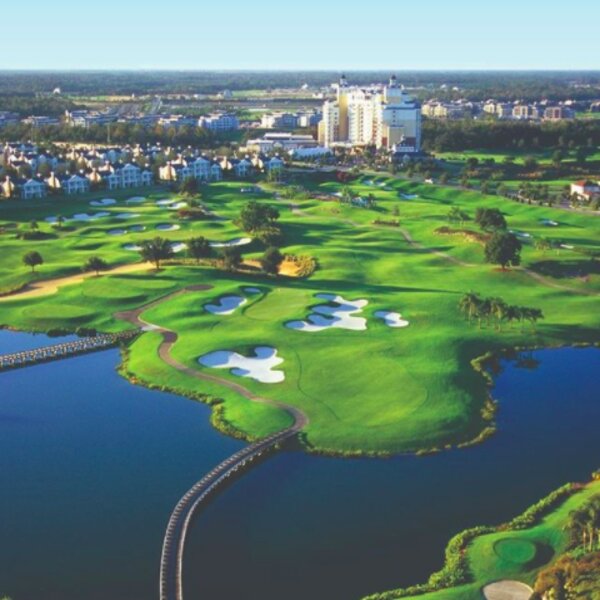 Reunion Golf & Spa Resort
It's worth making the 45-minute drive away from central Orlando to play the three courses that make up the Reunion Golf & Spa Resort complex. Though, like most Orlando golf courses, the Reunion tracks still suffer from the underwhelming topography the state brings. That said, this is the only place in the world to take on courses designed by three of the game's greats. Palmer, Watson and Nicklaus have all made the best of Florida's attributes, with Watson's course rating highly among those that play here. Book your tee times and, after all 54 holes, decide which of golf's legends is the better course designer. 
Orange County National
If you're looking for an accessible game, a little closer to Orlando, head to the three courses that make up the Orange County National complex. The two 18 hole courses – Panther Lake and Crooked Cat are just the icing on the cake of this huge golf centre. Alongside the highly rated Panther Lake track, you'll find a challenging putting course. The Whiskers course gives you 36 holes to get your putting on track. Add in the HUGE driving range – a generous 42 acre plot for you to drive your way to glory on, plus the pee wee course and this looks more and more like THE complex you'll be spending most of your time on. The Tooth – the 9 hole pee wee course we mentioned – is ideal for youngsters picking up their clubs on holiday. It's also chance for you to master your chipping and short game.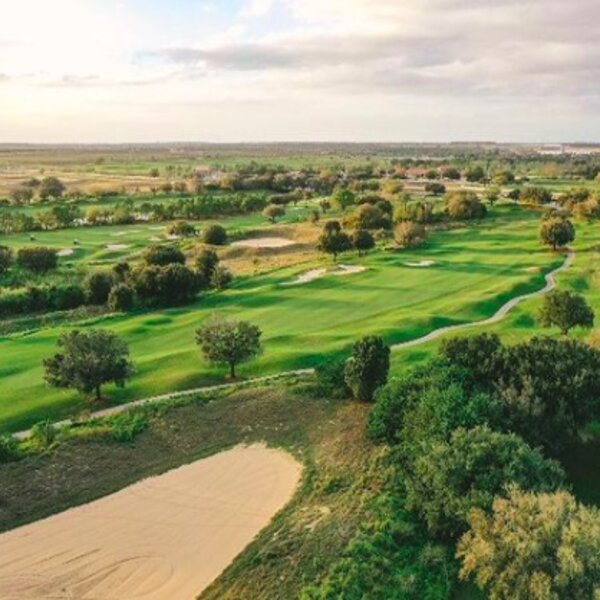 Orlando golf options … with a twist
Top Golf Orlando
What if we told you someone has created a golf venue that mixes a nightclub vibe, arcade level fun, driving range skill shots and junk food that just won't quit? That isn't the stuff of dreams, friends. It's real. It's three storeys high and it has a location in Orlando. Top Golf is a full size driving range that comes with comfy sofas, bar service and can best be described as what would happen if a bowling alley and a driving range had a child. And there's a mixed reality Angry Birds golf game. Who needs to know more at this point? Gather your family and friends. Book a booth and play your way through the night. Accessible to everyone – including those that have never hit a ball in their lives.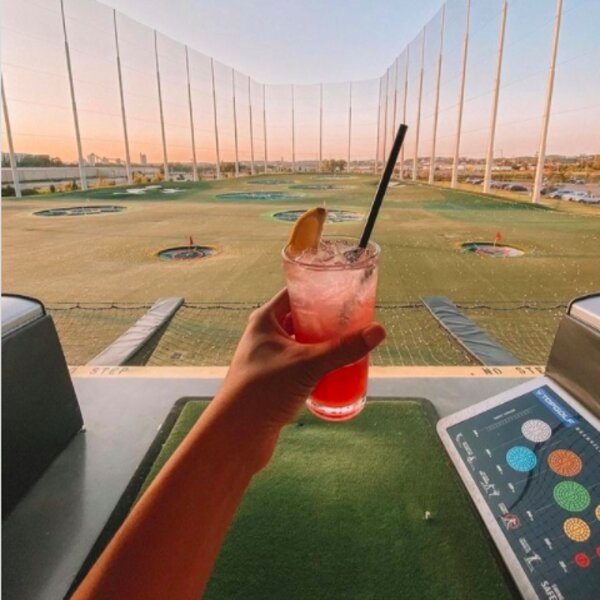 Orbzii tip: Order the donut holes. Sugar sprinkled, fried donut snacks that you pipe the filling of your choice into. Options are raspberry, chocolate and the utterly decadent Bavarian cream.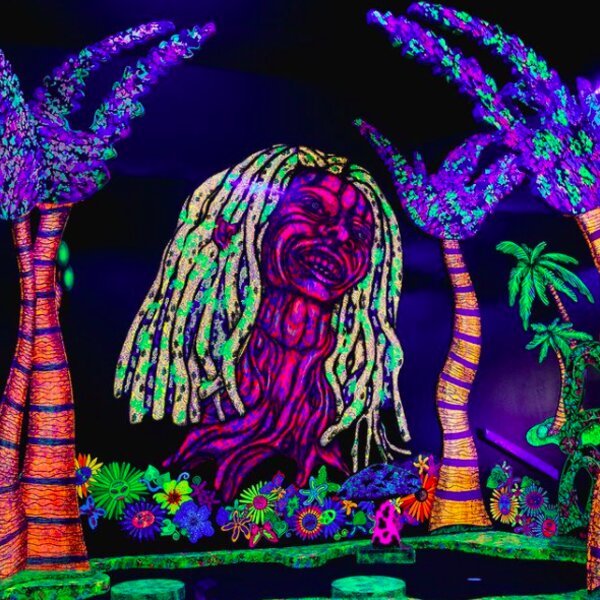 Putting Edge
Crazy golf can be a little staid at times, so all credit to the brains behind Putting Edge. The concept is fairly simple. Glow in the dark golf. Sounds simple enough, but the black lit vibes, bright neon colours and kooky noises here and there throws off your usual putting prowess and you're suddenly struggling to keep up with the 6 year old on the hole ahead that just picked up a putter. Our only complaint? The 18 holes feels a little small – but the glow in the dark arcade does allow the fun to carry on a little longer. 
Foot Golf
Disney's 9 hole foot golf course looks a little bland in comparison to Orlando's fun and vibrant takes on the game. But at least this one does get you burning off the calories. For the uninitiated, Foot Golf at Disney's Oak Trail Course is – as expected – golf played with your feet. You kick the ball around the course, aiming to get your ball into the holes with the least number of kicks possible.Holes have been helpfully made larger to accommodate the ball and you're encouraged to really give it some welly – with a little precision of course. A golf football hybrid shouldn't work but it does.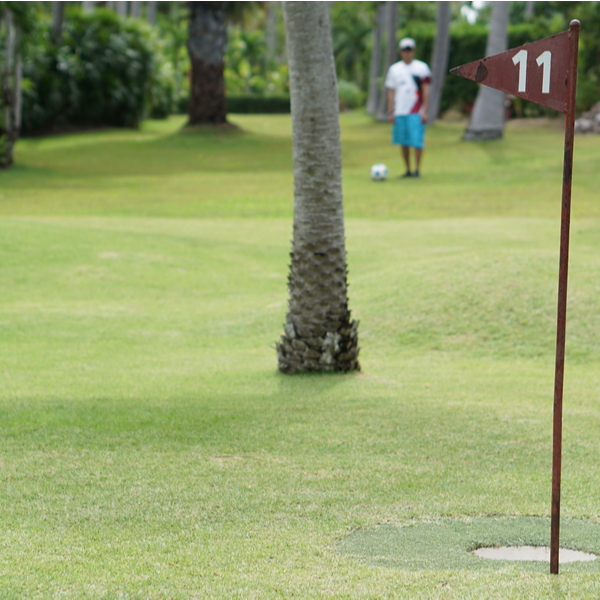 Orbzii tip: If you're looking for time away from the mouse ears and animated characters, this course has some alternative animals to spot. And this time they're real. Ospreys, armadillos, deer and more have all made a home here.