As the home to the original Walt Disney World – Los Angeles isn't short of a rollercoaster or two. Even the water parks get in on the action thanks to hydromagnetic technology. Yes, Walt's first park hits all the right notes for a fun family day out, but it's always going to appeal more to younger visitors. For families travelling with tweens and up, Universal Studios is the Los Angeles answer to your holiday boredom prayers. Elsewhere? There are theme parks taking a rather different route to appeal to your sense of adventure… 
Disneyland
The original, and the best? Disneyland Los Angeles still lives up to its Happiest Place on Earth tagline. Yes, there are sharper thrills to be had elsewhere in California, but for sheer, unadulterated smiles across all age groups, it's hard to beat. Fans of vintage Disney, you'll want to cling to the classics, think It's a Small World and the Mad Tea Party rides. Teens and grown–ups, if you want to keep some semblance of cool while wearing a pair of Mickey ears, the newest addition to the Disney stable, the Star Wars franchise, is for you. Of course, the real magic in the park happens when you meet Mickey, watch the Main Street Parade and hear the Dapper Dans sing your favourite Disney songs. In other words, the Disney magic is everywhere. You just have to lean in a little.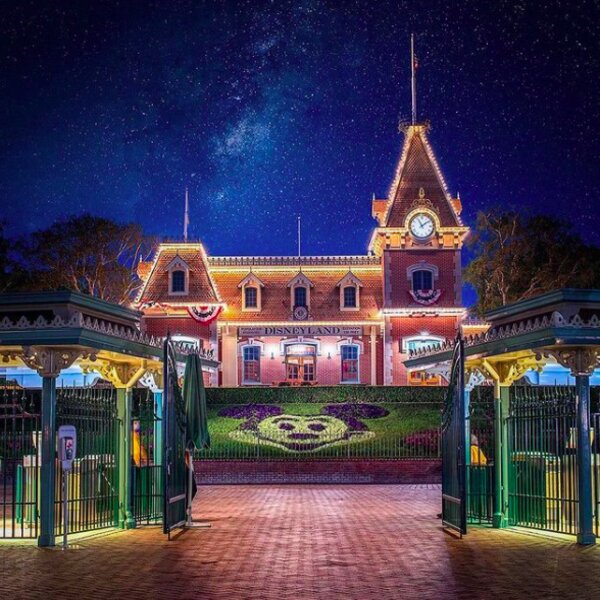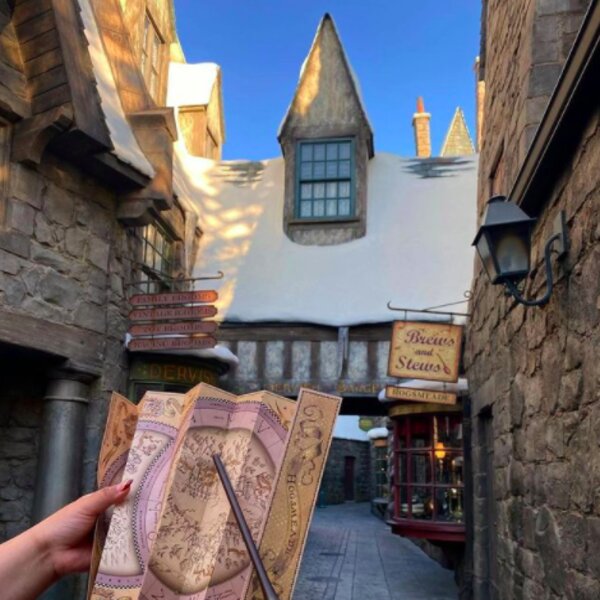 Universal Studios
This city is where big screen dreams are made. And, whether you're a budding director, avid CGI fan or pop culture vulture, Universal Studios in Los Angeles is your chance to immerse yourself in the movie biz. The big ticket items here are the thrill rides and shows. The Hollywood studio set tours are engrossing for film buffs, but no-one's going to get bored on the Jurassic World ride that sees you being stalked by Indominus rex. Perhaps the best bit about Universal is well… its ability to be universally appealing. We all know the Minion Mayhem ride is aimed at the tiniest cinema goers in the family, but secretly we all want a few belly laughs at Gru's mischievous sidekicks.
Expect the same in The Wizarding World of Harry Potter. Few among us would turn down the offer of a pint of Butterbeer in the Hog's Head. Best save it until after you've been on the Flight of the Hippogriff coaster though… just in case. 
Orbzii tip: If you're interested in the studio angle, and want to give the rides a miss. Paramount and Warner Brothers both open up their studios for tours. The Friends Boutique and Cafe on the Warner Bros lot is a must for fans of the sitcom hit. 
Two Bit Circus
Billed as a mini-amusement park, Two Bit Circus is the theme park gamers have always dreamed of. Merging pixel-filled nostalgia with tech-forward ways to play, you can hop into a virtual reality game, pit your wits against escape rooms, battle it out on 4-Player air hockey tables or relive many a lost hour of your youth on the arcade games. Think you've seen – and beaten – every escape room possible? The rooms in this circus tent are the future of the genre. The ex-Google geniuses that built the park have coded their own video games for you to try, revamped a few carnival classics and had the visionary idea to add a bar into the mix. Are shots the best idea before popping a VR helmet on? There's only one way to find out…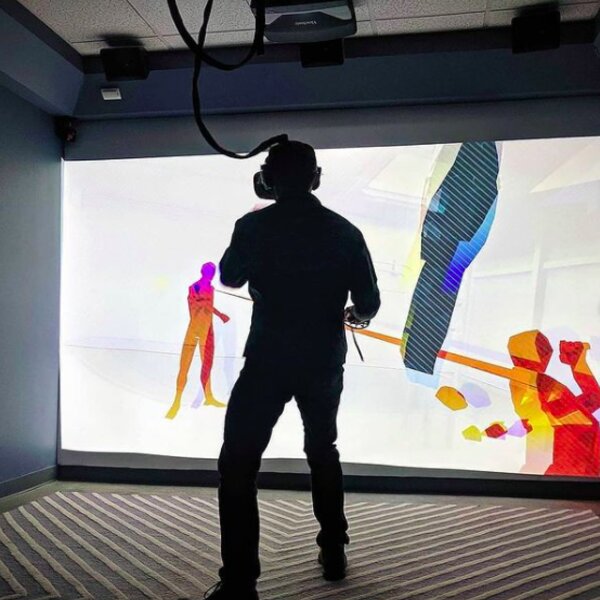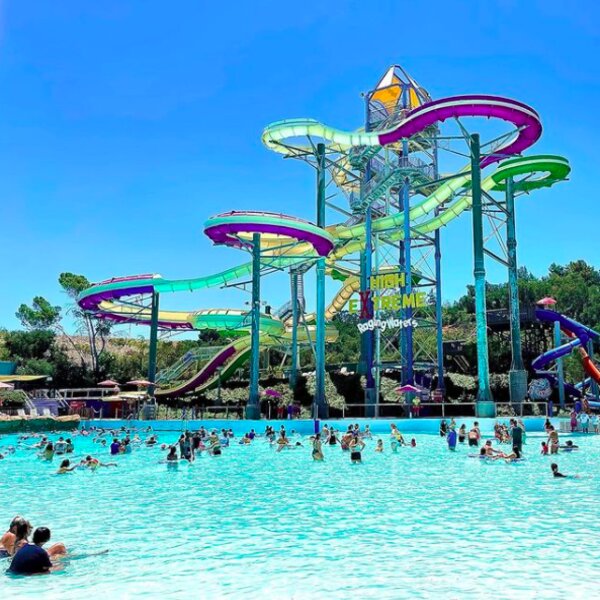 Raging Waters
So Cal's largest water park – and contender for one of the best waters parks in the US, Raging Waters has to feature on your list of Los Angeles theme parks to visit. All the aqua-classics are here, lazy river, little lily pads for tiny toes, wave pools and body slides. The real white knuckle stuff gets delivered in darkness. The Tunnel of Terror is a 40ft drop into watery oblivion, backed with 360 degree spins and a few hair-rising banks to slip down. All done in pitch black. High extreme – a 35 mph ride down a 600ft flume seems tame in comparison. The park's designers have also harnessed hydromagnetic tech to propel you, and some friends, around a water coaster ride. Expect mayhem.  
Orbzii tip: There are places to get out of LA's notoriously scorching sun, but if you're keen to cool off regularly, consider hiring a cabana for the day. 
Six Flags Magic Mountain
California is a coaster-packed state that needs your attention. And, rather helpfully, most of the rollercoasters can be found in one theme park, Six Flags Magic Mountain. Holding the world record for 'most coasters' is one thing – and you'll not be disappointed if you love thrill rides. The steepest drops, tightest turns, stomach flipping loops and the most extreme rides you'll find anywhere in the world. But of all the Los Angeles theme parks, this one is perhaps the least immersive. You're not suspending disbelief here – just trying to keep hold of your lunch. The ride that's likely to test even the most ardent coaster fan? Full Throttle is Six Flag's proudest achievement yet.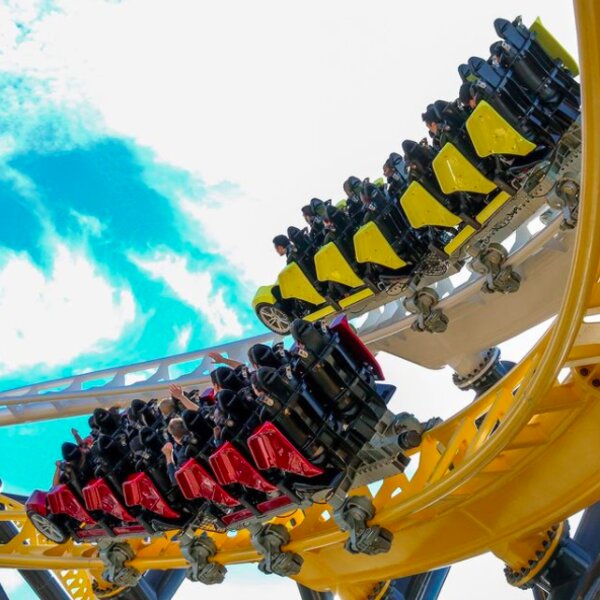 Clocking in as the world's tallest and fastest looping rollercoaster, you'll be catapulted from 0-70mph in moments and whizzed through two 160ft high loops, once forwards and once backwards. Full of 'never been done before' moments, they've even added in some hang time to test your mettle.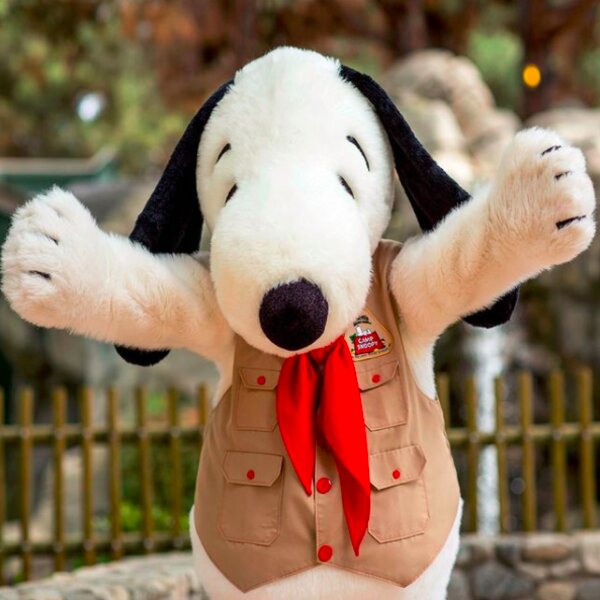 Knott's Berry Farm
The Knott's brand began in 1920. Starting with little more than a few punnets of berries and a restaurant selling fried chicken, the park has ploughed its profits back in to become a worthy contender on our list of Los Angeles theme parks. In the 160 acre sprawl there's a very tenuous vintage theme, but that doesn't seem to really matter. The park themselves admits that watching the Old West Ghost Town blacksmith forging metal is just one blob on their thrill rating. Buy some boysenberry goodies, get a hug from Snoopy, ride the log flume and take on the coasters. There's a homely, family feel to the park which is enough to bring 5 million visitors through the gates each year. That said, the queues here are short, which only adds to the appeal. 
Orbzii tip: Don't miss Knott's Soak City water park right next door. It can't quite match the thrills at Raging Waters but it's up there with the better water parks in California. 
Santa Monica Pier
It's possibly a bit of a stretch to call the last entry on our list a theme park. But, the vintage fun at Pacific Park on Santa Monica Pier is a viable option. Hitting the time saving mark, it's a great place to spend an evening if you want some coastal fun while you're in LA – but can't quite squeeze in a full day in the theme parks. So what can you expect? We're not quite delving back as far as the coconut shy days, but visitors of a certain age will appreciate the whack-a-mole memories, water gun fun and ring toss simplicity. It's never going to go toe-to-toe with the pixelated wonders of Two Bit Circus or Disney's heart-warming schmaltz, but there's an easy going simplicity at the pier that's hard not to love. Rides, restaurants and a little sea shopping on the Cali coast? Everyone's a winner.