Cycling lovers adore Copenhagen, and for good reason. The Danish capital is built for biking, with hundreds of thousands of residents cycling to work every day, and a wealth of opportunities for tourists to explore the city on two wheels. While it can feel a little unsafe to pedal around some parts of some major cities, where cars are often given preferential treatment, in Copenhagen bikes are king, and the infrastructure is set up to hammer home this message.  
Not only is the city planned to accommodate bikes, but the natural terrain is quite flat and Copenhagen itself is fairly compact, so it's the ideal place to jump on two wheels and get going. Despite its size, it's estimated that there are over one million kilometres cycled in the city every day, which makes sense seeing as it's been an important mode of transport here for over a century – the first bicycle path was established in the 19th century, and they've only been adding more since.  
If you're keen to see how Copenhagen cycling works, or just want a cheap, healthy way to get around the city while you visit, read on. Here's our guide to Copenhagen on two wheels. 
What makes Copenhagen so good for cycling?
There's so much that can be said about just how the government here has nudged people towards cycling, but it mostly comes down to providing excellent infrastructure. The Danish are known for their design nous and problem solving, and this attitude has come through in their city planning. Jump on a Copenhagen bike and you'll see clearly defined, well-planned bike lanes, separate from the main road, and routes that make cycling quicker than driving most of the time.  
What are the best bike routes in Copenhagen?
There are hundreds of great little routes to choose from in the city, and as everything is designed to be interconnected you can just wander about Copenhagen on your bike and see most of it at leisure. However, if you want Copenhagen cycling to be at the heart of your trip, it might be a good idea to pre-plan where you're planning on riding to. There is something for every level of cyclist, and all types of ride, from long, flat tracks over bridges to little nature trails dotting the edges of the city. 
One of the family favourites is The 6 Forgotten Giants open-air sculpture hunt. Great for families and people who just want a fun little twist, this treasure hunt takes you around the city, but because of Copenhagen's excellent infrastructure you'll never have to cycle on anything other than a designated bike path, making it extra safe.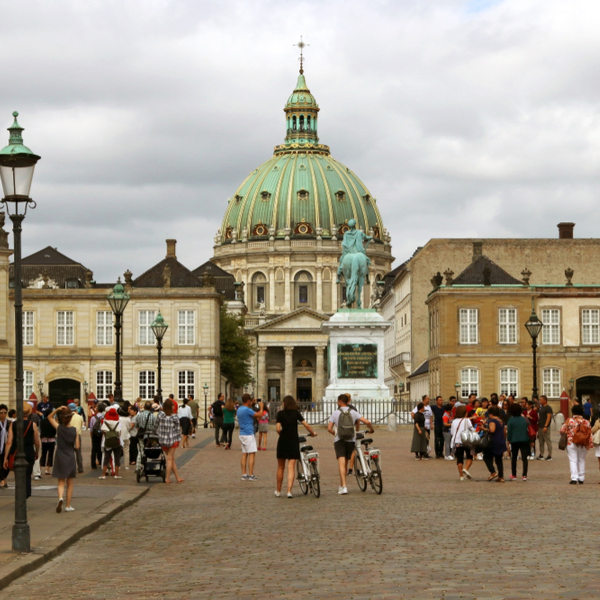 Another great route for the more dedicated Copenhagen bike lovers is the Tour de France route, which takes you past tonnes of incredible sights in the city itself, including Maersk Tower, Amalienborg Palace, and The Royal Danish Library. This is the route cycled by professional cyclists when there is a stage of the Tour in Denmark, so expect to put in some elbow grease.  
Those who are more interested in Danish design as opposed to the general history of the capital would likely prefer The Architectural Big Bike Tour. This 22km long ride can be done South to North or North to South, and takes you past innovative designs like The Urban Rigger and the VM houses, with plenty of places to rest.  
Specialist bike bridges make up a huge part of the Copenhagen cycling scene, so even if you don't do longer routes it's worth biking along some of them just to experience it. The Bicycle Snake is one such Copenhagen cycling must. This bridge is probably the best known in the city, connecting it across the harbour basin. Other excellent, pretty bridges to cross are The Inner Harbour bridge, which connects Nyhavn with the heart of the city and has plenty of viewing platforms along the ride for you to take in the Copenhagen harbour; The Circle Bridge, which connects the areas around the harbour; and the infamous Dronning Louises Bro, which is considered the busiest cycle street in the world, and generally a cool place to spend some time people watching as it has plenty of space for pedestrians.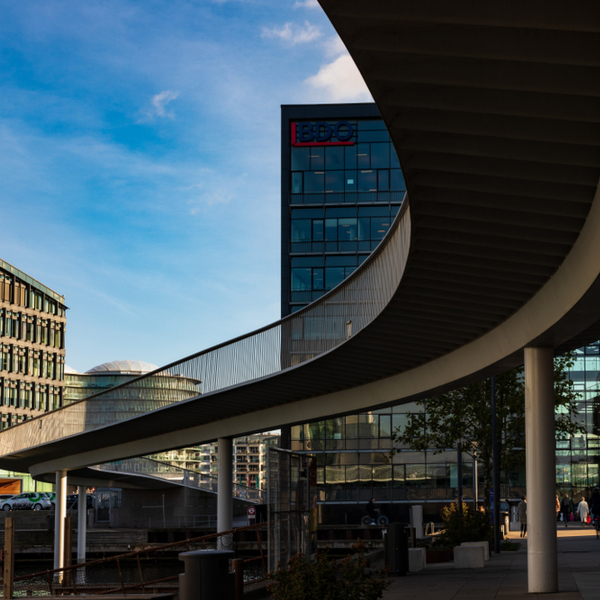 If you want a real challenge and to get out of the city, then The Land of Skjoldungerne is a 55km route that takes you through forests, on loads of different terrains. Skjoldungerne is a national park too, so most of the ride goes through this scenic escape from the bustle of the Danish capital. 
What are the best cycling tours in Copenhagen?
If you're keen to see Copenhagen on a bike but don't want to have to be in charge of orienting yourself in a strange, new city, then a Copenhagen bike tour might be your best bet. Green Bike Tours offer a whole host of guided tours across the city, each lasting two to three hours. A local favourite is The Sustainable Capital of the Future tour, which takes you through the city and highlights the green infrastructure that's already been implemented in the Danish capital, and where future projects are set to take place. It takes place every Saturday from 10 to 1, costing DKK 300 (EUR 40/(GBP 35) (including rental).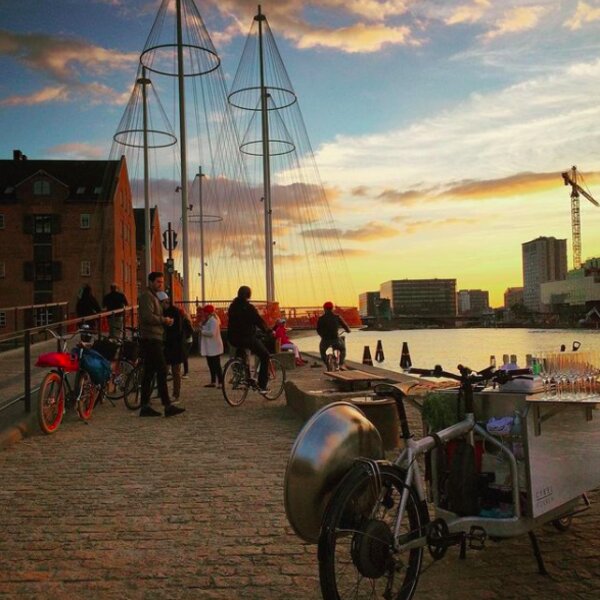 Cycling Copenhagen also do a number of impressive tours, but the most popular is The Must See Tour, which lasts for just under three hours and costs DKK 299 (EUR 40/ GBP 35). The route itself is around 12km and will take you past all the major sights of the city, including the Little Mermaid statue and the Queen's Castle.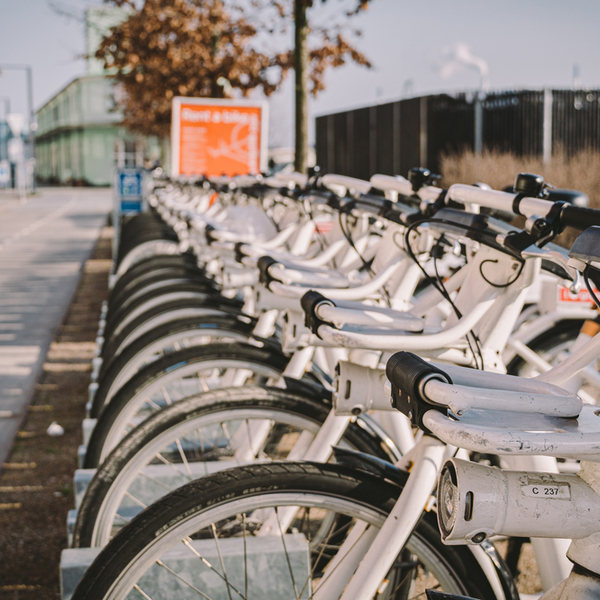 What's the best place for bike rental in Copenhagen?
The most obvious and easiest way to rent bikes in Copenhagen is the Bycyklen service, which allows you access to electric pushbikes all over the city. The bikes themselves are incredibly safe and easy to use, plus they help getting up the harder slopes in the city. These are also very cost-effective, running at DKK 1/km (EUR 0.13/GBP 10), and are even cheaper if you prepay. 
If you're looking to do some longer routes and want a cycle that's a bit more specialised, Copenhagen Bicycles are a great option, with a wide array of different cycles to choose from. They have two stores, one in Nyhavn and one in Central Station, so they're incredibly easy to reach. The standard rental is a city bike, which costs 90 DKK for three hours (EUR 12/GBP 10.50), although you also have to supply a deposit of DKK 1,000/EUR 100/GBP 100, which can be prepaid online. 
If you want your bike rental in Copenhagen to also support a good cause, you should check out Baisikeli. Meaning bicycle in Swahili, when you rent with Basikeli some of your money goes to sending bicycles out to Mozambique, with over 20,000 bikes sent so far. Their main branch is in Vesterbro, and you can get their cheap "Budget bike" for DKK 50 (EUR 6.80/GBP 6) for 6 hours, and their "Standard bike" for DKK 80 (EUR 10.75/GGP 6) for 6 hours. More serious cyclists can get touring and racing bikes, too.