Sweeping Sahara dunes, camel rides and souq shopping rarely lend themselves to a sturdy 18 holes of technical golf. But from the arid ground of Marrakech, a golfing mecca has risen from the dusty, red streets. Gone are the barren wastes. Well, mostly. There's still a chance to get trapped in some pretty horrific desert rough if your swing has a touch of slice. But keep on the straight and narrow and some world class fairways and pacey greens are yours to stride through.
Golf in Marrakech takes place on a dozen courses – all vying for your clubhouse dirhams. Caddies are essentially mandatory – though with holes that would give a PGA pro cause for concern, a little help is never a bad thing. Oh, and expect, well, the unexpected. Architecture mid-round isn't uncommon – and courses are littered with hazards. Shiny new courses have big golfing names attached, but it doesn't hurt to check out the fairways with fewer bells and whistles.
Marrakech Golf Courses
Though you'll find almost anything in the medina, the souqs tend to come up short on golf spikes and iron covers. No matter. Marrakech golf courses come fully equipped with driving ranges, pro shops, equipment hire and elaborate club houses. 18 holes can easily be found just a few miles from the airport. But why scramble to the nearest tee, when we can clue you in to Marrakech's ultimate golf courses?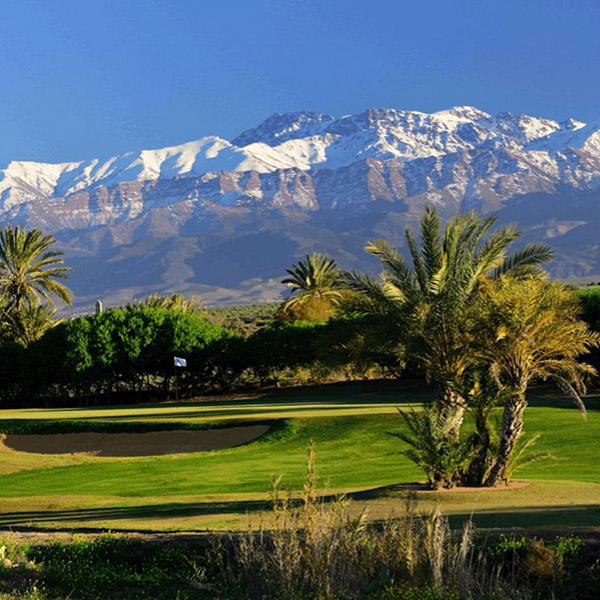 The briefest google search for 'Marrakech golf courses' will always point you in the direction of Assoufid. One of the newest courses in town, it's quickly made a name for itself. Not ever keen to misread a lie, we've cast a careful eye over the greens and, for the most part, we agree. It's cracking. And the views of the Atlas Mountains certainly don't do it any harm.
Though, it does have its critics. The fairways are playable – but the turf's still finding its feet. And there are a few, dare we say it, bland holes on the front nine. But on the 10th you'll want to follow any advice your caddy can give you. A tough par 4, your approach shot needs to clear a dry riverbed. A solid drive might just make it – but laying up's the safer option.
Course aside for a second, Assoufid's eco-credentials are spot on. Reduced water consumption along with tree preservation and planting are rare enough. Add in the 44 hectares they've left in its original desert state and you've got yourself an eco-friendly golf course – with a more than decent helping of natural desert hazards to navigate.
When new golfing startups come rolling into town, the older courses could start to look a little shabby. Not at Royal Golf Marrakech. The city's oldest course dates back almost 100 years and has remained largely unchanged since the 1930's. Walking in the golfing strides of Eisenhower and Churchill certainly has its appeal – though you're welcome to not follow in their fashion footsteps.
Yes, it's an 'old fashioned' golf course – but along with a delightful historic backstory, you'll benefit from 100-year-old palms to shade out the blazing Moroccan sun. Yes, you'll find more to test your skills elsewhere, but not every round needs to be a technical head scratcher. The early architects at the Royal seem to have defied the age-old cliche that golf is a good walk spoiled. Here, golf is a good walk enriched with Moroccan history.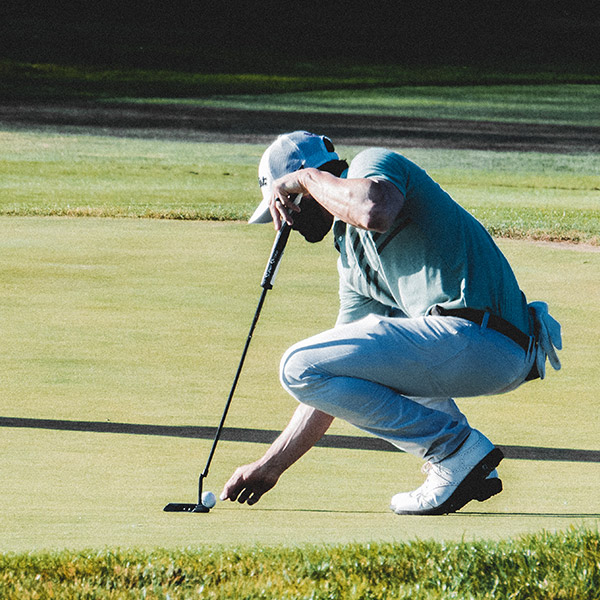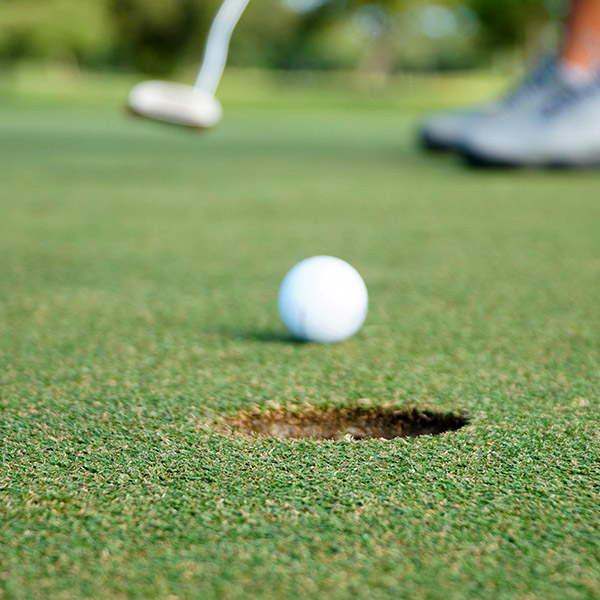 Stopping to shimmy up a bell tower is a treat rarely afforded to golfers. And it's the tower, and accompanying course design, that sets Noria apart. Not just from Moroccan courses, but from fairways across the world. The usual suspects of deceptively fast greens and tricky bunkers are here to fox you. But you won't be expecting the straight-line design to be so, well, off putting. Rectangular greens and oblong water features initially lull you into thinking Noria is an easy play. But they'll have you second guessing everything from your club choice to lay up and approach.
Take in the view from the tower and try not to let the technical aspect mess with your game. If the scent from the lavender fields can't calm your golf nerves, the mesmerising water-wheel irrigation system might.
You'll have to travel a long way to find a course like Noria. It'd be a shame to miss it.
Morocco Golf Courses
Marrakech golf courses are great for flying in and playing a swift 18 holes. But more golfing rewards lie a smidge further afield. If a little Moroccan road trip has you already furiously swiping at your hire car app, read on.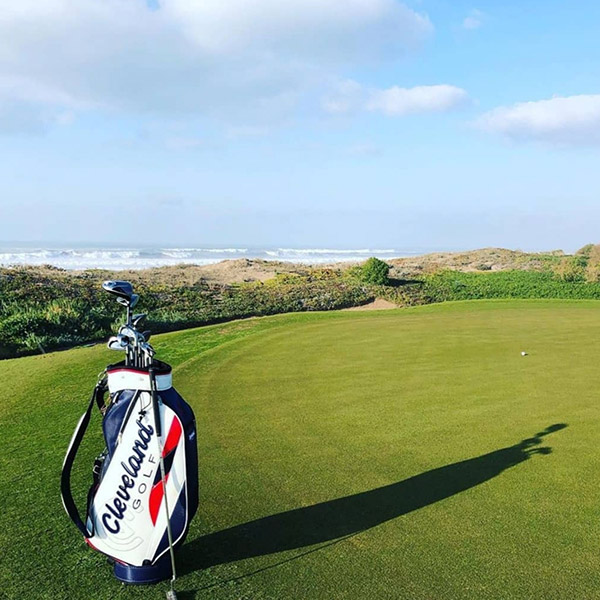 A scenic 3-hour drive north of Marrakech takes you to Mazagan. Coastal and unforgiving, the Atlantic scenery just about soothes away any frustrations over any wayward putts. Whether your handicap puts you in the almost pro or still breaking in your golf shoes bracket, this links-inspired course needs more than a little luck to make par in places.
Designed by Gary Player, who was definitely no stranger to a seaside round, this is a course for lovers of the game. Though, if ever there was a time to listen to your caddy, this is it. Fresh ocean breezes can catch you off guard on the back nine. If the long journey here is making you think twice, the onsite hotel and spa complex might tempt you to stay a while. Not quite a match for Marrakech nightlife, but gambling a few chips in the resort's casino may change your luck. Essential if the bunkers haven't been kind.
Eagle-eyed wordsmiths among you might have spotted 'Les Dunes' and be fearing the worst. And, well, you'd be right to. Hazards are Golf Les Dunes speciality – and the course is all the better for it.
Undulating terrain might not bother most golfers, but play golf in Morocco long enough and you get used to a very level landscape. Not here. Rolling fairways are combined with flanking forests, ponds, lakes, sand traps and raised greens. 27 holes will entice you back to play a further nine or more. Very much an 'all the clubs in the bag' course. But, that's what you've driven 3 hours west to Agadir for. Three sets of 9-hole courses let you mix up your rounds – or allow for a quick nine before the tracks get busy. Oh, and while you're here, pop by the Golf du Soleil if you get chance. Just next door, it's labelled a championship course, but for us, the better course is Les Dunes.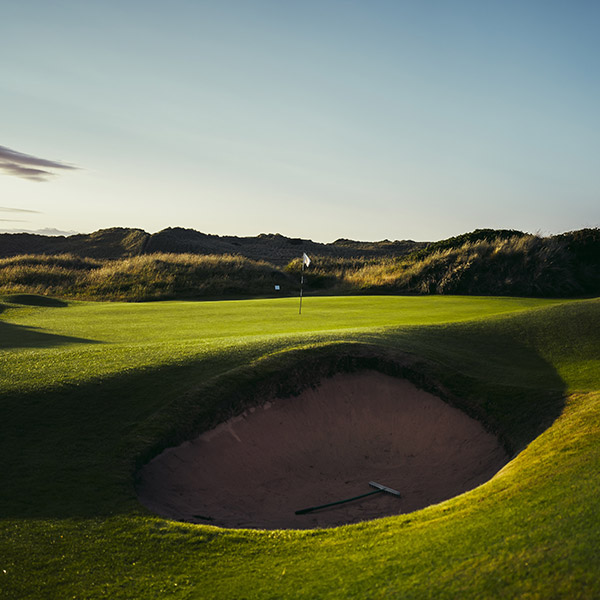 Tees, glove and clubs ready? With the Orbzii app on your phone, you can Dream, Plan and Book your ultimate golf trip to Marrakech.