Drive from Melbourne to Sydney and you're going to be faced with some choices. Stay inland and miss the seaside towns. Or, go absolutely coastal and drop in on bays, beaches, lakes and more – with a generous helping of whale watching. Of course we're going to go for option B – if only for the chance to explore the Grand Pacific Drive. More on that later. For now, ready your inner nomad for some serious wanderlust. Our coastal drive is just as glorious from Sydney to Melbourne, read on to find out why you HAVE to make this trip. 
The Melbourne to Sydney drive itinerary
If you've already done some Aussie road trip research, you'll just need the basic itinerary we've mapped out for you below. If you've yet to Google Pebbly Beach or Bateman's Bay, take a look at our detailed delve into each stop below. 
Melbourne – Wilson's Promontory – Ninety Mile Beach – Lakes Entrance (Gippsland Lakes) – Batemans Bay – Pebbly Beach – Murramarang National Park – Hyams Beach – Jervis Bay – Royal National Park – Sea Cliff Bridge 
Yes, you can make the Melbourne to Sydney drive in around 12 hours, but with so much to see, we recommend at least allow a few days to take it all in.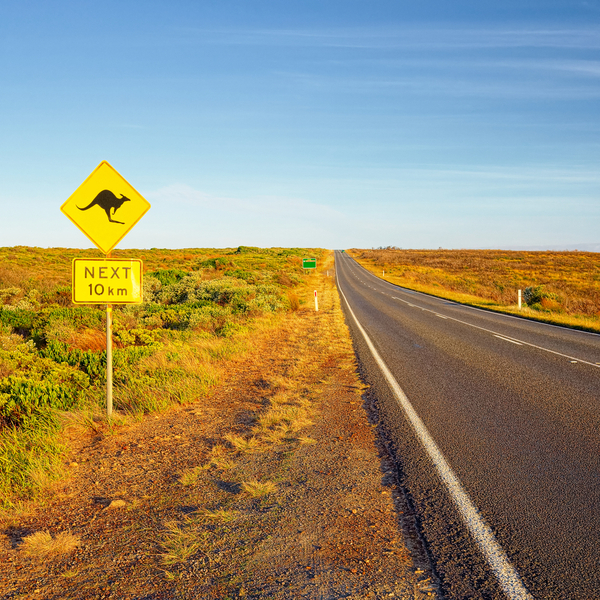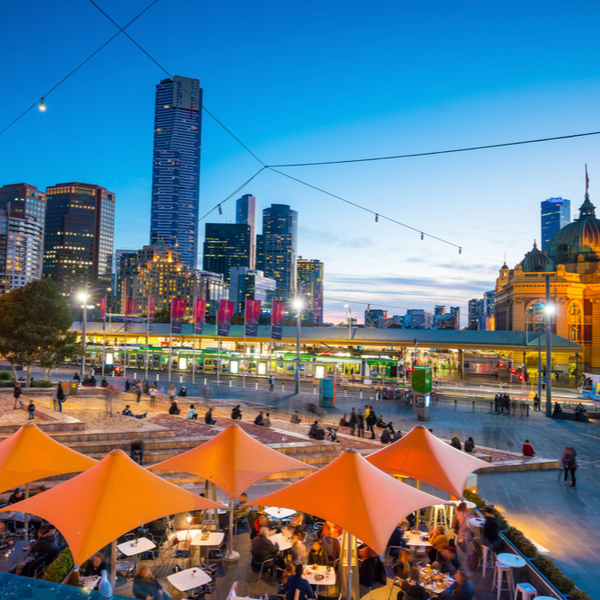 Melbourne
We can't let you leave this city without seeing the best of Melbourne's street art. Have you spent time comparing the urban art with the indigenous works in the city's art galleries? If not, stay a while and immerse yourself in Melbourne's art scene. It's a must. They take creativity seriously here. So do try at least a couple of cocktails in Melbourne during your stay. The menu's rarely cling to the classics, so try the new and daring recipes while you can. 
Philip Island
So … this island isn't exactly on the coastal drive from Melbourne to Sydney. But we can't stand idly by and see you miss out on the Philip Island penguin parade. Make it a day trip from Melbourne, add it to your road trip or stay nearby for as long as you can. The 30,000 strong, nightly parade of the Little Penguin colony is a joy you can't get enough of.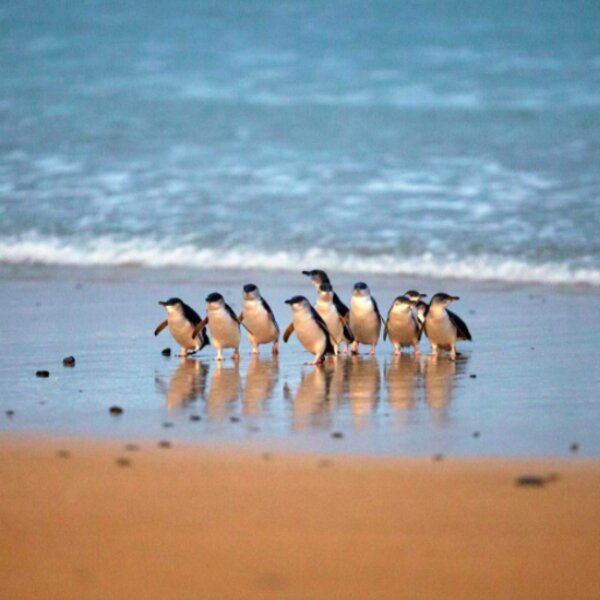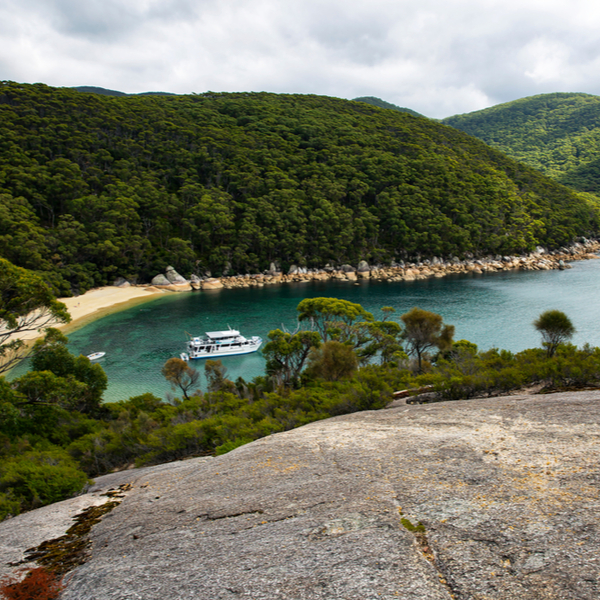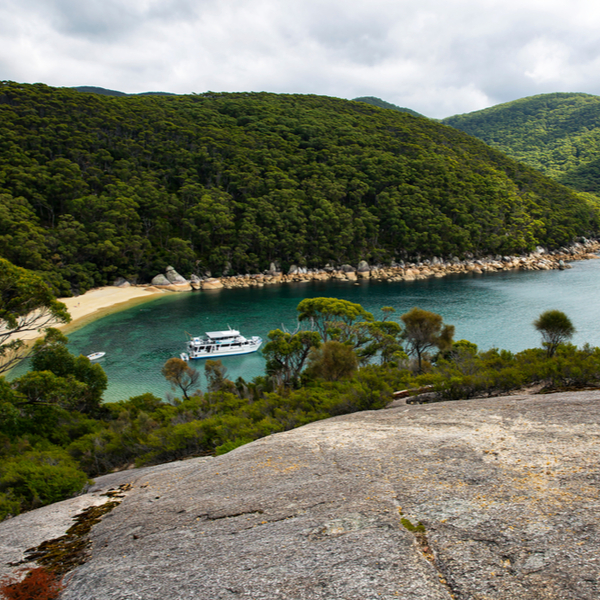 Wilson's Promontory
With your Little Penguin detour out of the way, you could start your road trip proper with a direct route to the coast. Or… head south to Wilson's Promontory. A place that attracts the oxymoronic tagline of pristine wilderness is certainly hard to ignore. Yes it's a spot many Aussies choose for their holidays. But it is also crammed with wildlife, wild beaches and fern gullies. The national park is a sizeable chunk of the continent to explore, but there's accommodation nearby to suit all budgets. 
Ninety Mile Beach
Once you finally head north, one of your first stops should be Ninety Mile Beach. And, yes, you will find over 90 miles of gorgeous sand to explore. Pack your snorkel, swimmers and everything else you'll need to make the most of this National Marine Park. Expect to see more marine life than ever before. One of the most bio-diverse stretches of water on the planet certainly deserves some attention. From molluscs to large pelagics, the ecosystem here is thriving. 
Orbzii tip: Rips and currents mean you'll need to stick to three main swimming spots – we'd pick Woodside Beach or Seaspray. Though you can also take a dip at Lakes Entrance.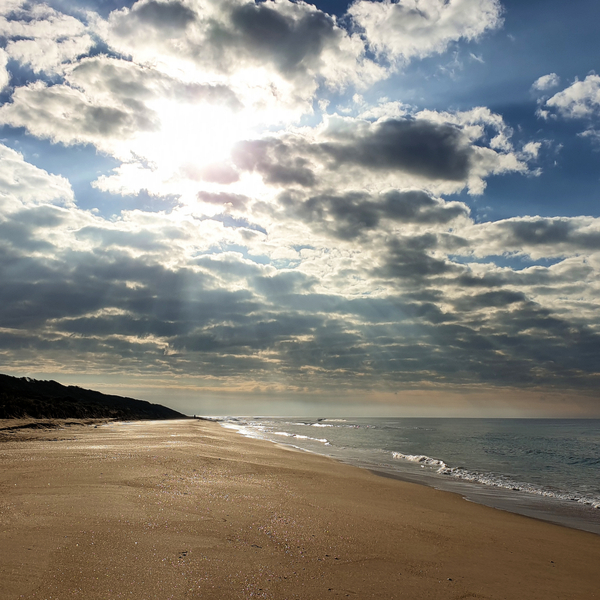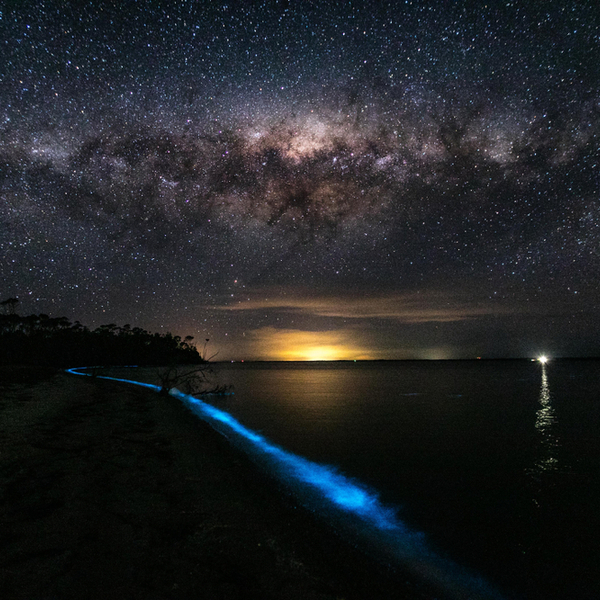 Lakes Entrance - Gippsland Lakes
One word. Bioluminescence. Yes, the glow has lessened a little since the 2008 peak, but that doesn't stop an ethereal glow appearing around your feet during a late–night paddle. Even if lightly agitated glowing bacteria doesn't float your boat, these lakes are a gorgeous spot for a campout, kayak or yachting break during your road trip. 
Batemans Bay
It's a full 6.5 hour drive here on the A1 from Gippsland Lakes, so you may want to break up the journey a little – but we'll leave you to your spontaneous selves for that one. Not because there's little to see, rather there's SO much. Not least the three or four national parks you'll pass through. Wherever you stop, you'll do well. But don't miss Batemans Bay. Things have been pretty coastal so far, but here you get to follow the estuary inland. A big spot for game fishing – if that's your thing – or just feast on the catch. Oysters are the dish du jour, though admittedly, they're not for everyone. You've got yet another marine sanctuary to explore, but perhaps the biggest joy – yet more 'unspoilt' landscapes. These come with a more than decent town to revel in, if you're missing urban life.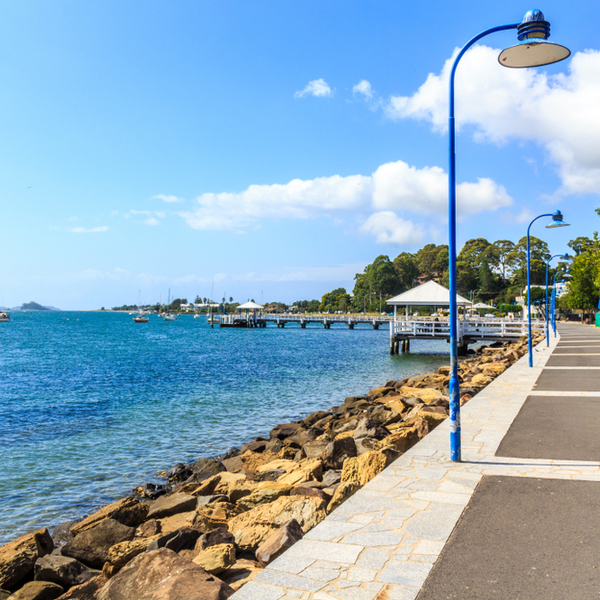 Orbzii tip: Before you arrive at Batemans Bay, do drop into Bodalla for the Big Cheese. We'll be honest, it's not a shining example of Australia's 'big things' – but if you're collecting the full set, don't miss it.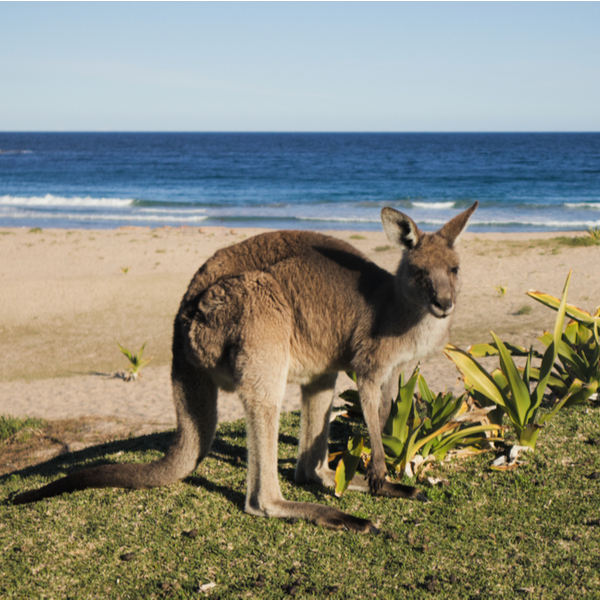 Pebbly Beach - Murramarang National Park
Surfing kangaroos. Not something you'll see every day. Pebbly Beach's most famous residents aren't exactly hopping on a surfboard – but they are often pictured 'in the surf'. Definitely the ultimate Aussie sight. We love the wild mix on offer in this spot. Bush walks, camping near the beach and sea eagles swooping overhead. Stop here for the chance to skip among wildflowers while watching for dolphins breaching – no doubt hoping to catch a glimpse of those surfing roos. 
Hyams Beach - Jervis Bay
This is a tricky one. A brief Google leads you to believe this beach is a Guinness World Record holder. Spoiler alert: It isn't. That said, the sands here are brilliantly white. Which is reason to visit, perhaps. Just don't be fooled by the many, many articles spawned by an entrepreneurial store owner looking to big up the local beach. If you are in the market for a stop off before you reach Wollongong – might we suggest Mermaid Inlet Cliffs instead? Few know about these epic cliffs – probably because they are a good 30–minute walk from the nearest car park (in Beecroft Parade). Make the trek and you'll be treated to a lighthouse, a shipwreck and possibly a few bemused locals who rarely see explorers in these parts.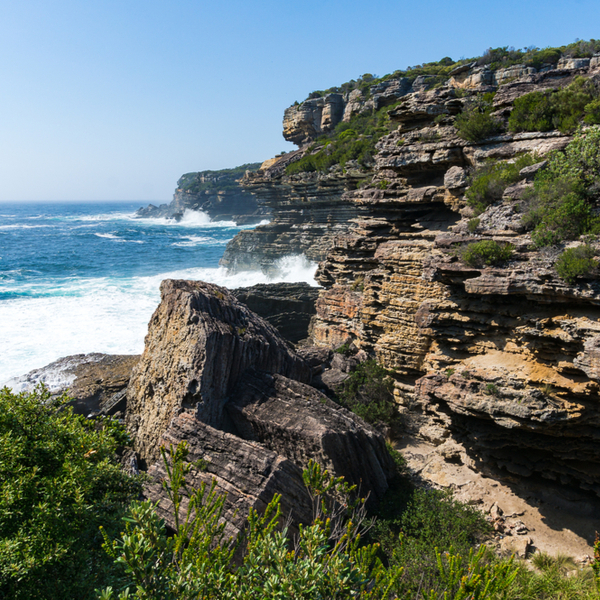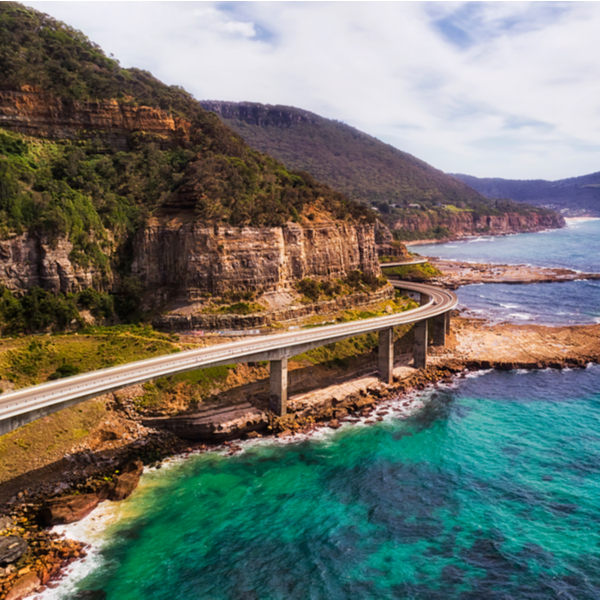 Grand Pacific Drive
This is what the Melbourne to Sydney drive has all been building up to. Yes, the coastal towns, glorious beaches and wildlife spots have been memorable, but it's all in danger of being blown out of the water by THIS drive. Starting in the Royal National Park, you'll pass through more seaside villages – but there's rainforest to gawp at too. Really though, this is all prepping you for the Sea Cliff Bridge. But before you zoom across it – consider taking the footbridge path too. You'll rarely get the chance to experience a bridge like it elsewhere. Look down and you might just spot a ray sweeping through the waters below. Pretty cool. Sweeping views aren't easily photographed from a moving car so we can't recommend parking up strongly enough. 
Special mention: Kiama
Australia very much shows its mixed bag of attractions off in Kiama. The natural wonder is the big deal. Entitled Kiama's blowhole, it's a hole in the cliffs that funnels up around 80ft of water, when conditions are just right. Worth stopping for, but do take care – spectators have met a grisly end when trying to get a little too close. And then there's another of Australia's big things. And there really is no delicate way to put this, it's a 5 metre long sculpture of a poo. You'll find it handily placed next to the welcome to Kiama sign. No one can accuse Aussie's of not having a sense of humour – but, even if you are trying to collect all 150 'big things' – maybe pass on this one?