Total disclosure – a night out in New Orleans is like no other. Not just in the good ole USA, but possibly within the entire world. It's a totally different vibe from its other party counterparts like Miami and Las Vegas. A NOLA night is simply one of a kind and effortlessly showcases the unique energy that this city has and even if you are not one to party hard, soaking up the spectacular nightlife that the Big Easy city offers is an absolute must. 
After a busy day exploring the many exciting things to do in New Orleans, followed by checking out some of the best restaurants in New Orleans, you will want to make the most of your evening in the Crescent City and this is where we come in!
From the best speakeasies and live jazz bars to playing arcade games and dancing the night away until the wee hours, it's time to make your nocturnal New Orleans experience happen with our handy guide to the best of New Orleans nightlife.
Best bars in Rotterdam
Monteleone Hotel Carousel Bar
*Sings* 'I'm spinning around….' Does sipping drinks on a spinning carousel appeal to you when considering your New Orleans nightlife options? If so, there's only one place to go in New Orleans then the Monteleone Hotel Carousel Bar is the one for you.
A perennial favourite of New Orleans locals and visitors, this has to be one of the most memorable places to get a drink while out on the town in The Big Easy.
If the idea of spinning while supping makes you feel, well a little queasy, then don't worry – there are plenty of stationery seats to choose from which overlook the world-renowned Royal Street in the French Quarter where you can enjoy some incredible views of New Orleans nightlife.
Bayou Wine Garden
If your vibe is more quiet drinks than all-out partying, then the tranquil surroundings of the Bayou Wine Garden is for you. Not only is it one of the most popular wine bars in New Orleans, thanks to its extensive selection of wine, but they also serve some fab cheese platters.
You can watch the sunset with a glass of the good stuff in the picturesque courtyard and it's ideal for a retreat from the hustle and bustle of the city.
Best live music venues in New Orleans
Can you say you have been to New Orleans if you haven't been to at least one live music venue? We think so! Whatever your jam is, you can be sure to find a bar or club to suit your favourite kinda music!
The Maple Leaf
The Maple Leaf is one of the best live music venues in New Orleans. It's a hotspot to enjoy seeing performances from local musicians. Located in the laidback area of Uptown, live music is performed seven days a week with a strong focus on jazz and funk.
It's pretty casual, so don't feel you need to dress up too fancy (unless it's Mardi Gras in New Orleans of course!)  The Leaf has been home to many local legendary musicians that may not be household names, but are renowned in this area, plus it's been a performance venue that has hosted the likes of Bruce Springsteen and Bonnie Raitt such is its draw.
Whether you favour rock, blues, jazz or R&B, you will find it at the Maple Leaf and it's  definitely one of the best places to experience an authentic New Orleans night out.
The Spotted Cat
You may recall we mentioned The Spotted Cat as one of our must-visit 'things to do in New Orleans' and with good reason! It is the definitive place to watch incredible live jazz in the Big Easy.
If you were to conjure up the quintessential jazz club in New Orleans, the 'Cat' will spring to mind thanks to its casual relaxed atmosphere, great drinks and the excellent music. There's definitely a focus on jazz (we are in New Orleans after all!) but orange is not the only fruit as they say, and you can expect to hear genres such as swing, blues, rock and more.
Best of all, there's no cover charge which sometimes can come as an unwelcome surprise, they just ask you to buy at least one drink when you are checking out some of the local brews and cocktails.
D.B.A
Another live music favourite in New Orleans is D.B.A. Located in the heart of the Frenchman Street Marigny District, his New Orleans nightlife hotspot is hip but is still pretty laid back.
It plays host to a variety of bands and musicians, many of which are local with a particular focus on jazz. There is also an extensive selection of craft beers on tap and cocktails too.
One of the most respected clubs in the Marigny, this chic club has the vibe of something much older than it actually is, namely because the building itself is over 130 years old.
Best nightclubs in New Orleans
From dancehall and hip hop to techno and house, there's no shortage of amazing nightclubs in New Orleans for you to shake your groove thang to! Whether you are in New Orleans for 24 hours or for a long time, you can guarantee you will have a good time! Party on!
The Metropolitan Club
Two floors. 11 bars. Countless smoke machines and a lot of new dancing friends! If you are looking to shake your groove thing, then head on over to the Metropolitan Nightclub.
This expansive nightclub in New Orleans is the place to be in the Crescent City thanks to its party atmosphere and dedicated rooms playing the likes of rock, pop, techno and hip-hop. The only downside is that it is only open on Saturday nights, so make sure you pencil this into your NOLA itinerary.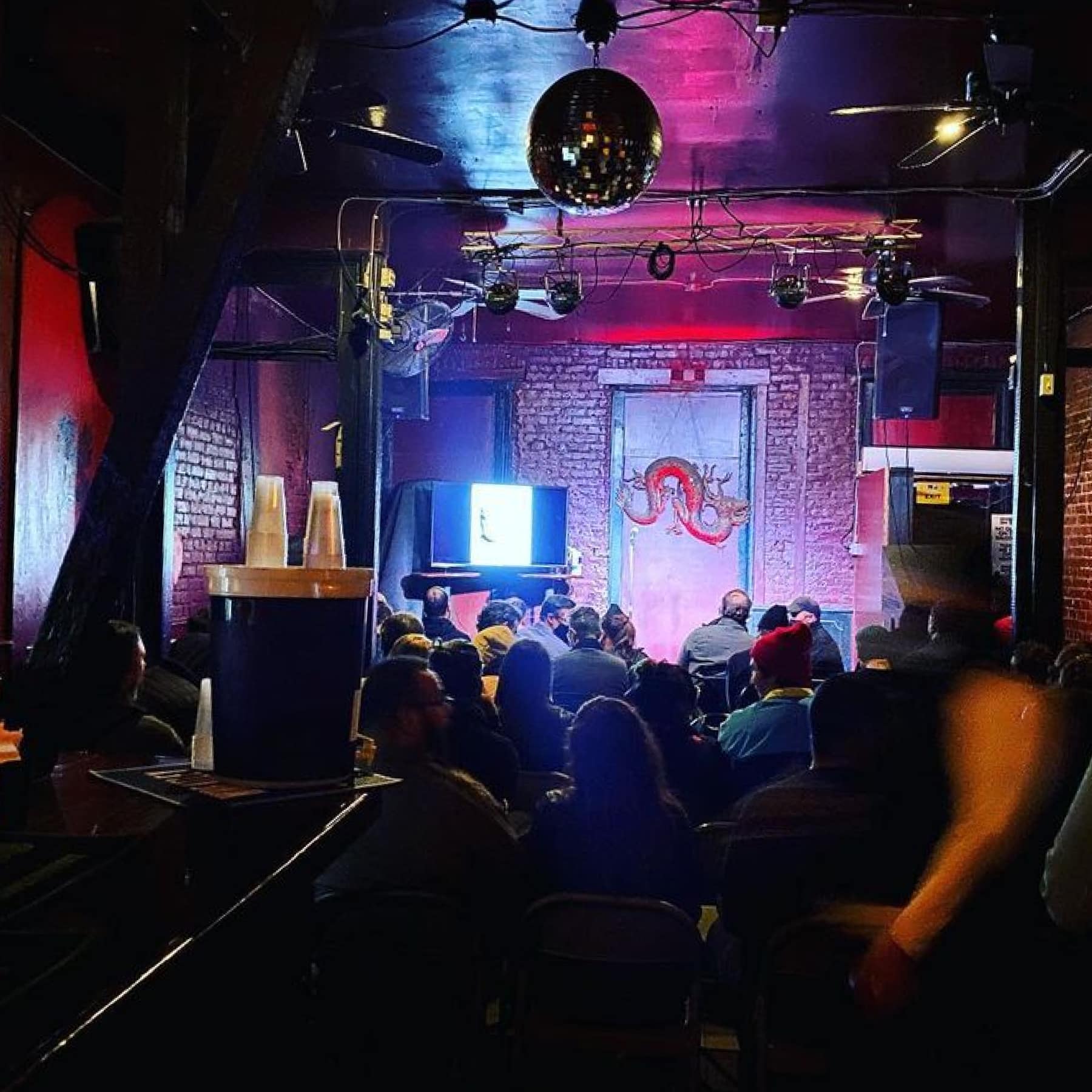 Dragons Den
Not to be confused with the BBC TV show, Dragons Den in New Orleans is a bar/club on the corner of Frenchmen and Esplanade.
It has a rich calendar of events from Dancehall classics and hip hop music nights to house music.
It also has other non 'club' events like open mic comedy nights and swing dancing making this an ideal place if you are looking for a varied night out in New Orleans.
Best random things to do at night in New Orleans
Take a nocturnal tour
Pick a tour – any tour! Whatever your interest, there's bound to be a tour that floats your steamer boat.
From experiencing New Orleans's alleged haunted history where you can opt for tours of haunted bars, voodoo, vampire and your good old fashioned ghost tours to history and culinary tours, there is really something for everyone.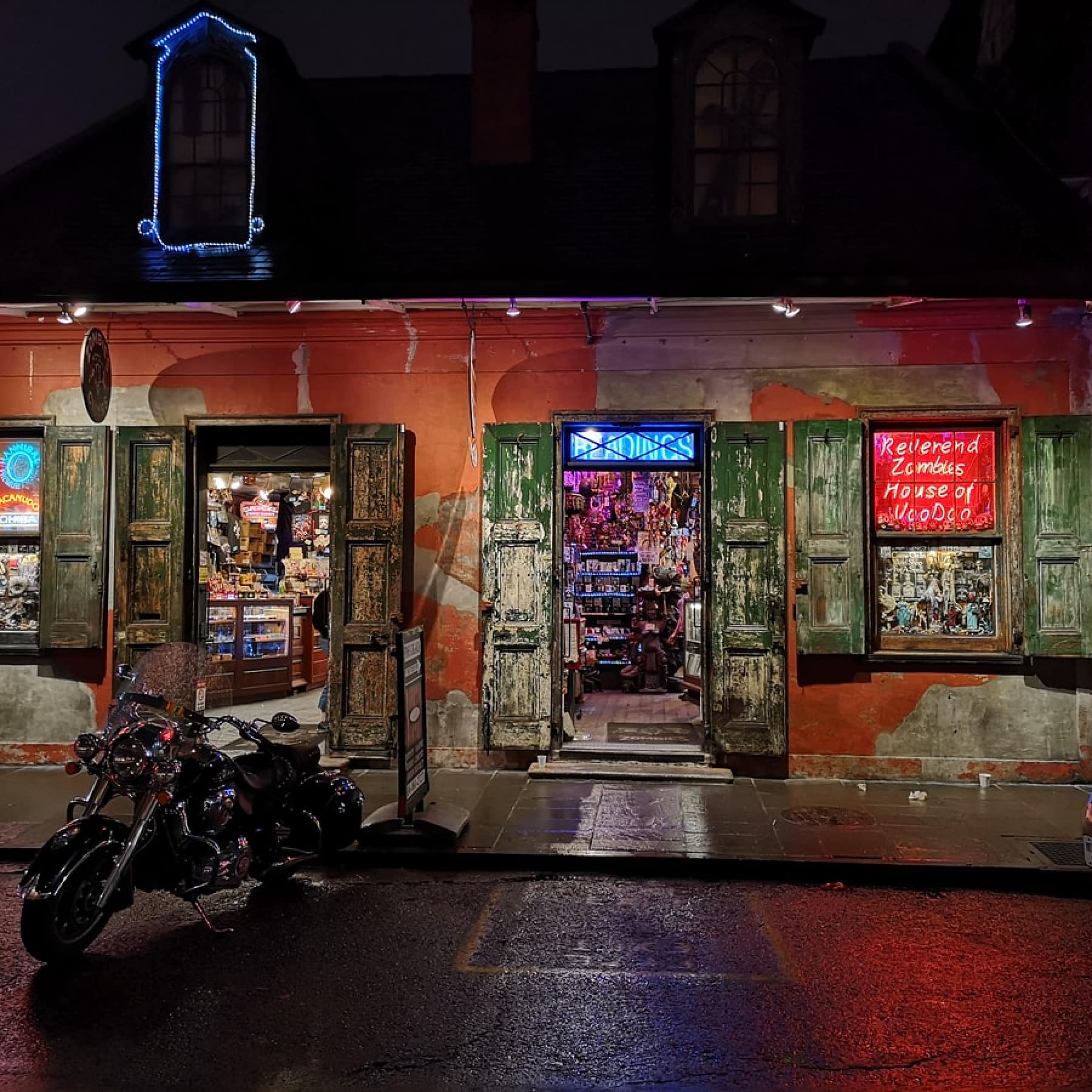 Embrace your inner child
Over at the Warehouse District is the fun-filled Barcadia – an adults-only arcade where you can play all those arcade games that you knew and loved as a child.
From air hockey to pinball machines, it's time to make throwback Thursday an everyday occurrence when it comes to New Orleans nightlife!
They also host trivia nights as well as live music events and you can enjoy snacks and meals too – that's the entertainment and dinner sorted for at least one night out in New Orleans.