From King Kong to Ugly Betty, part of the reason New York has such an appeal is because of the time we spend watching it on screen. The city offers the perfect backdrop to all sorts of stories from all genres, so no matter what your preference is, you're bound to spot something familiar. There are hundreds of New York movie locations, as well as several famous movie buildings in New York City and we've put together some of the best known, from North to South:
Tom's Restaurant
Located on 2880 Broadway, just past the main campus at Columbia University, this diner is where Jerry, George, Elaine and Kramer used to meet in Seinfeld. It also inspired Susan Vega's 1987 hit Tom's diner and was frequented by Barack Obama when he was a student at the nearby college.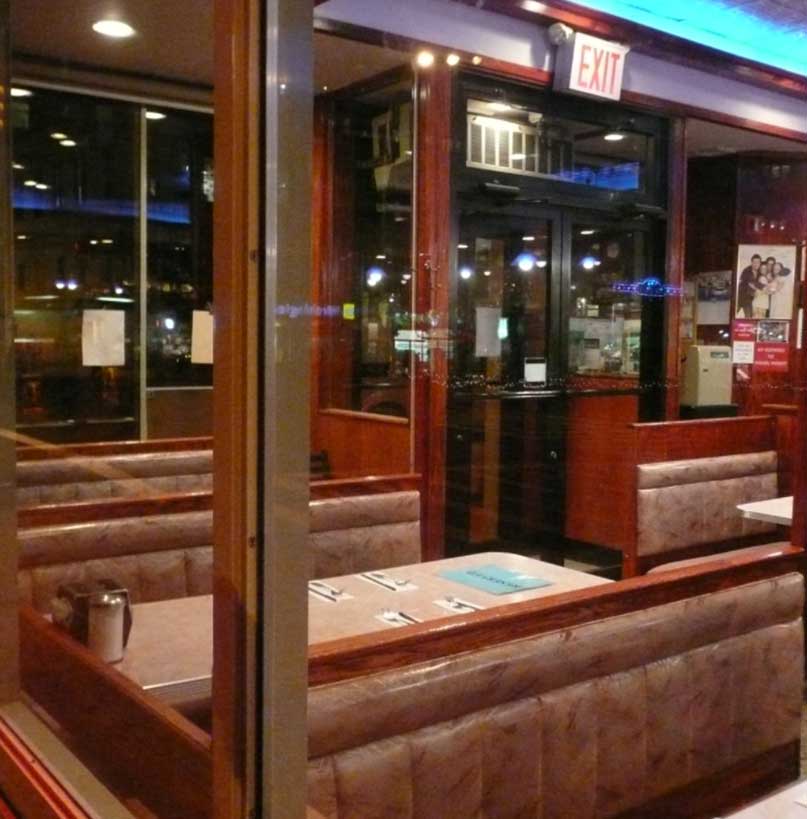 155 Riverside Drive
This fancy apartment building was the exterior shot for Will's apartment in Will & Grace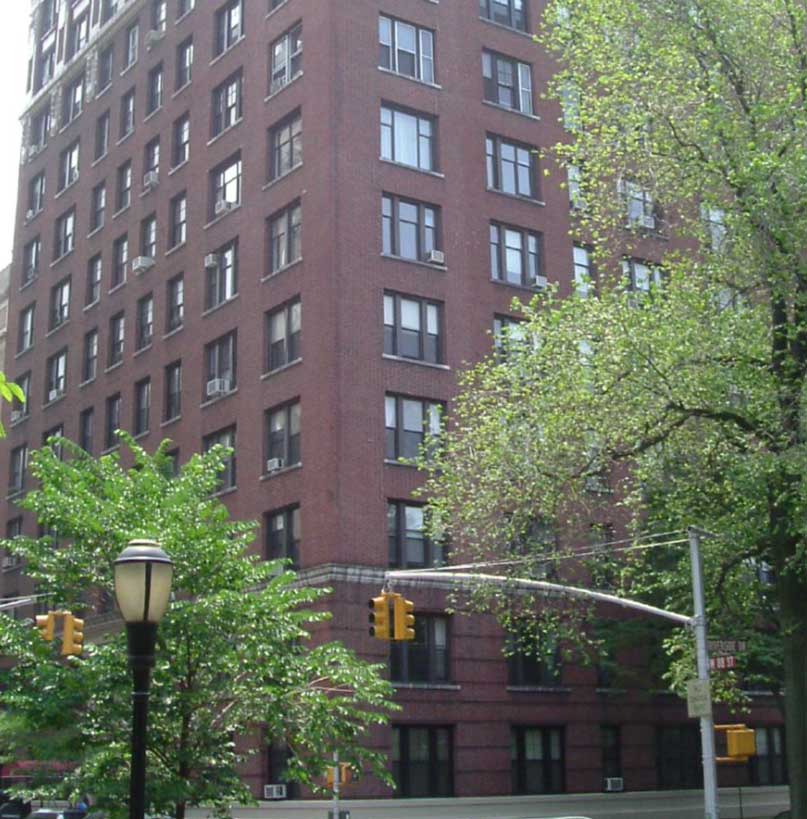 55 Central Park West
A mecca for comedy fans, this residential space shot to stardom and is now a famous movie building in New York after becoming Spook Central, the home of the Ghostbusters.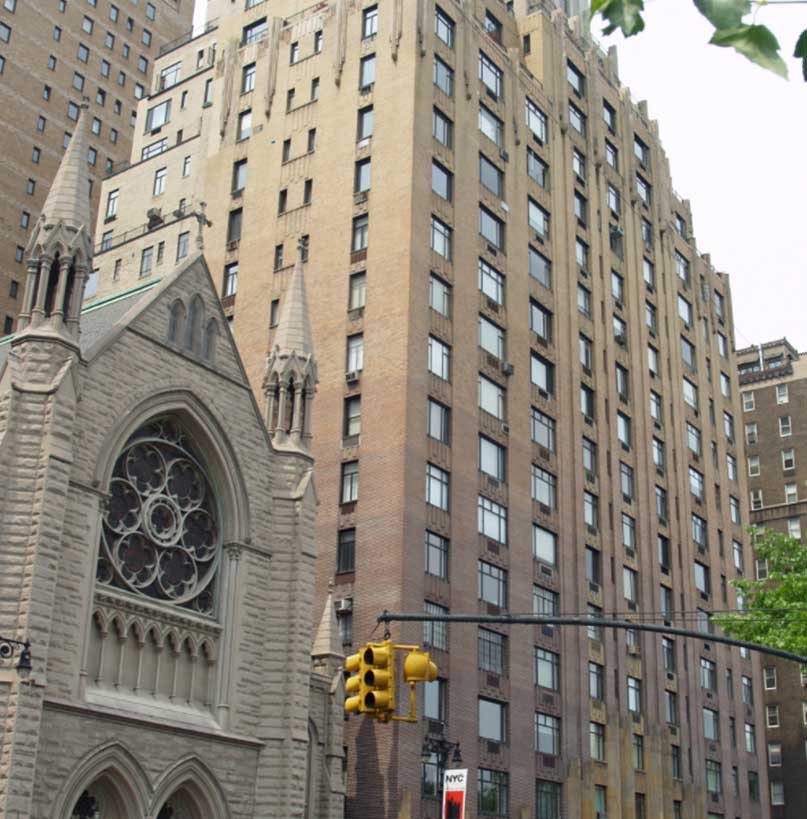 Holly Golightly's apartment
Fans of the Audrey Hepburn classic Breakfast at Tiffany's flock to this New York movie location, where Holly's apartment exterior was filmed. It is located at 169 East 71st St & Lexington.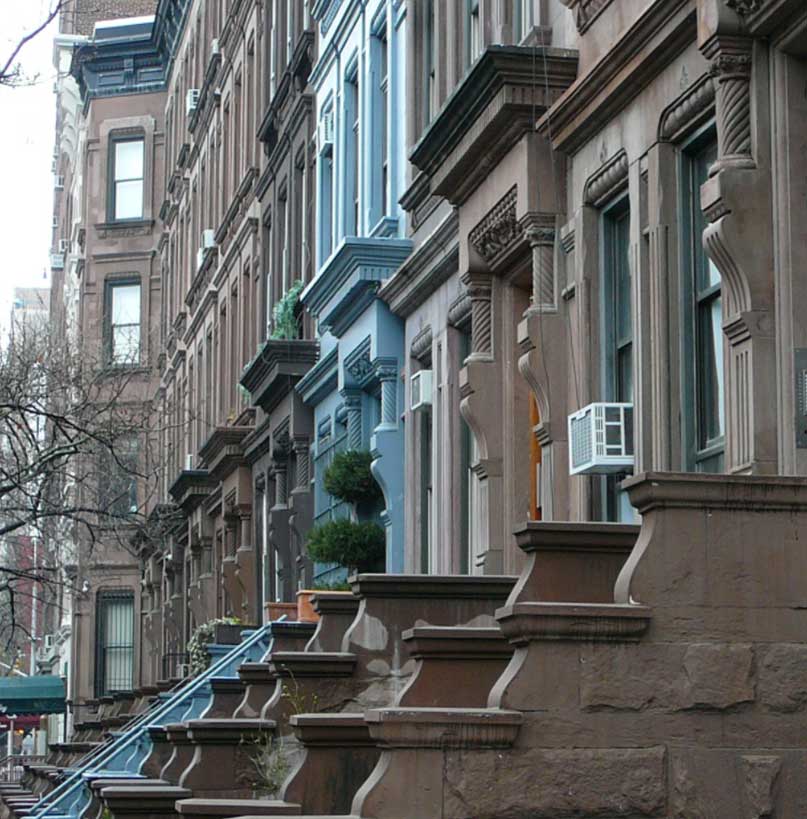 The Plaza Hotel
With sweeping views of Central Park, this hotel has been in enough films to warrant SAG membership. Home Alone 2: Lost in New York, The Great Gatsby, North by Northwest and Sex and the City: The Movie were all partly shot here. As an added bonus, the fountain just outside the hotel is said to have inspired the Friends opening credits; that particular fountain is actually in LA.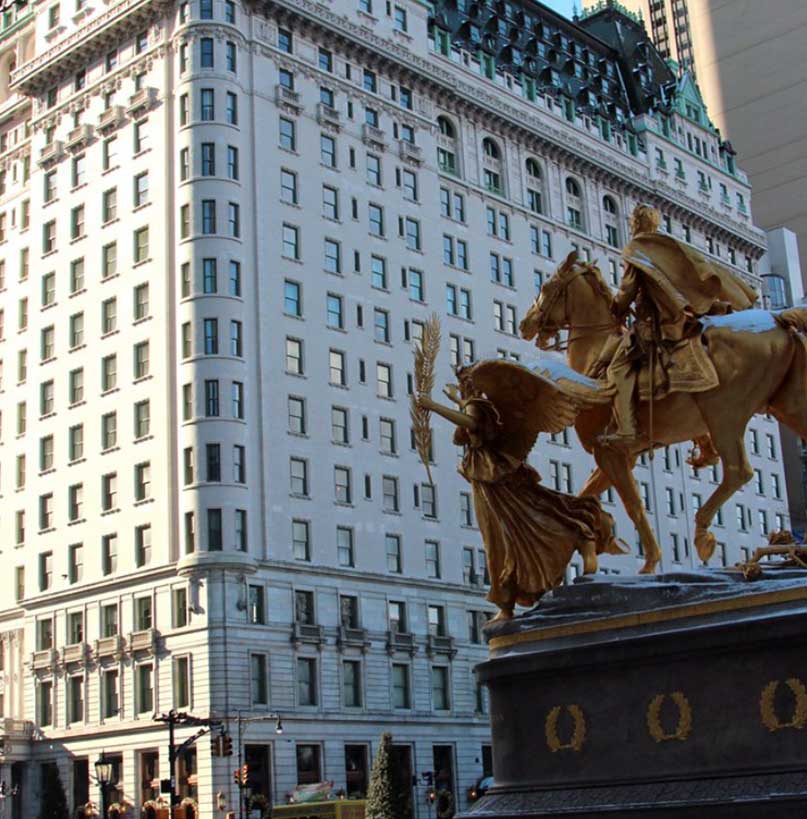 The Solow Building
Fake fashionista/evil mastermind Mugatu from the Zoolander universe had his HQ here, although in the film a massive computer generated "M" was superimposed onto the building. It's also where Chandler Bing worked as a transpondster in Friends, and where Superman apprehended a jewel thief in the 1978 film of the same name.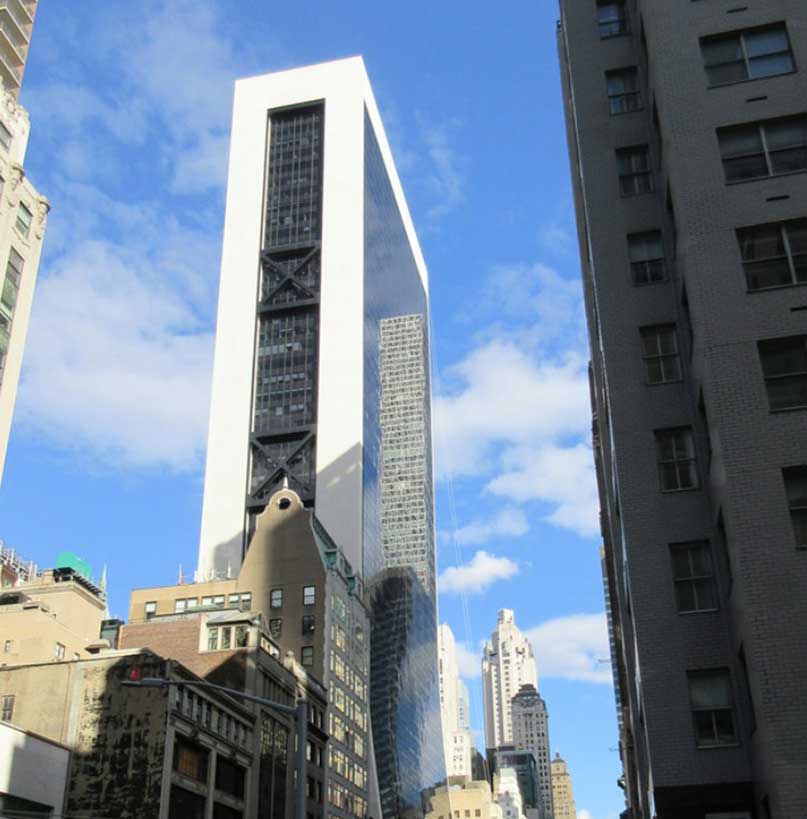 St Regis Hotel
This fashionable and famous New York movie building was used in The Devil Wears Prada and Miss Congeniality.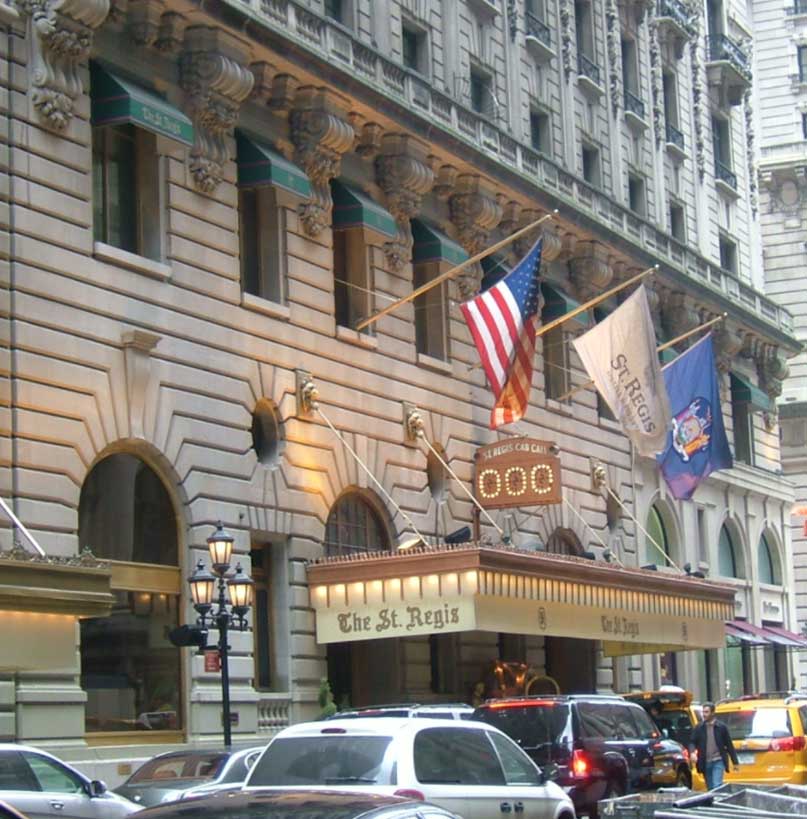 McGraw Hill Building (1221 Avenue of Americas)
The head office of Runway magazine in the Devil Wears Prada and featured in the opening credits of Saturday Night Live, this famous building was also used for interior shots of Suits and hosts The Howard Stern Show.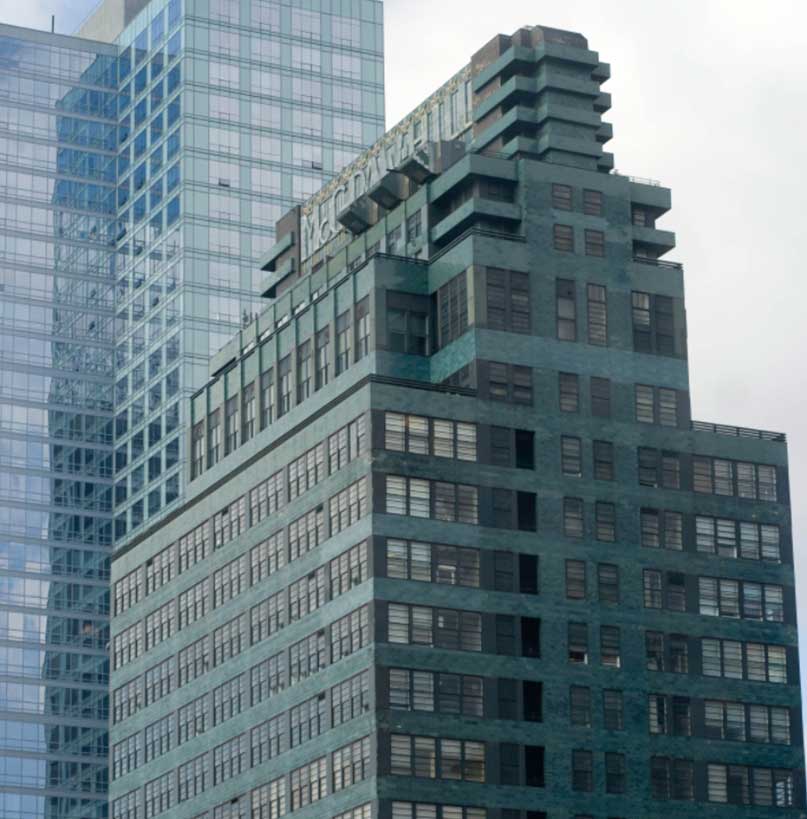 Rockefeller Centre
The home of NBC, the centre is famously used in 30 Rock, Saturday Night Live, and The Tonight Show.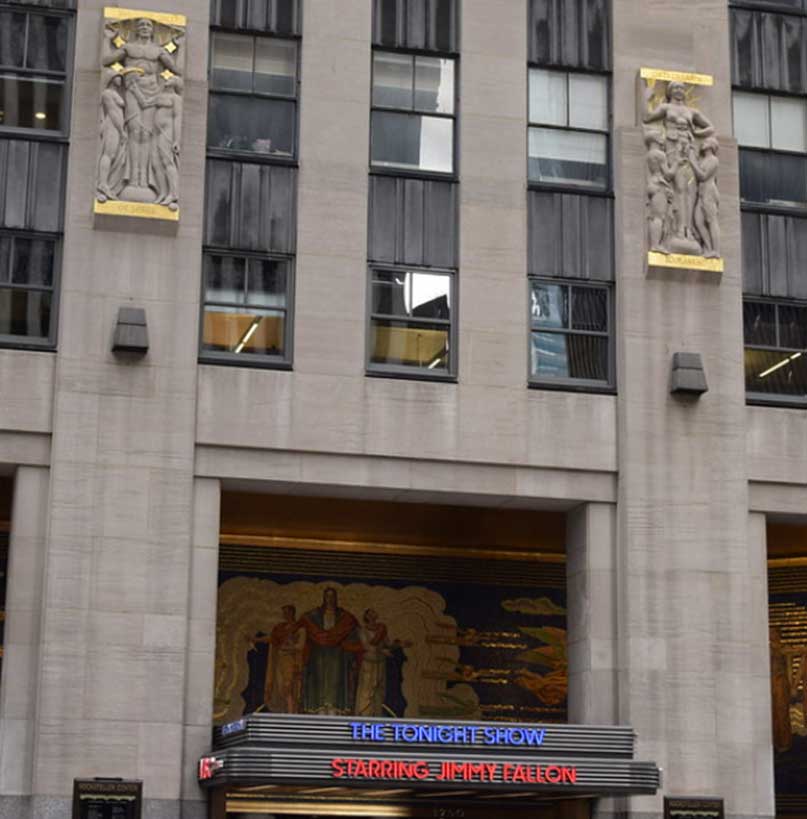 Tiffany & Co Flagship Store
Fifth avenue is known as a retail mecca but is also home to the Tiffany's flagship store, where numerous scenes from Breakfast at Tiffany's were filmed.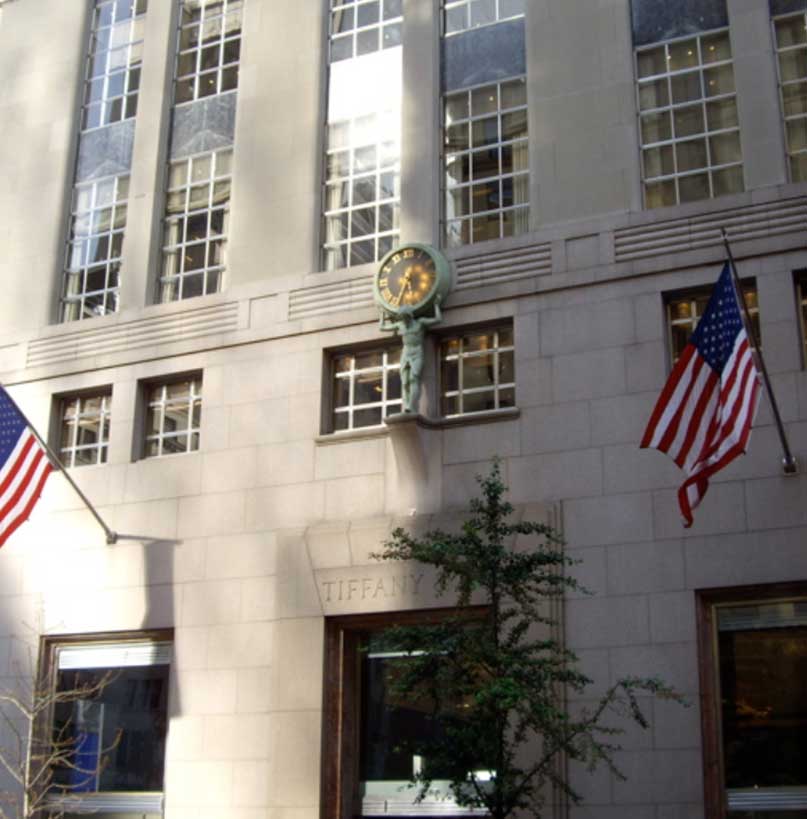 Times Square
The number of films that have scenes in Times Square is almost uncountable, but the most recognisable are Vanilla Sky, Spider Man, Jerry Maguire, Captain America and Big. Many television shows also have famous scenes there, including The US Office and Unbreakable Kimmy Schmidt.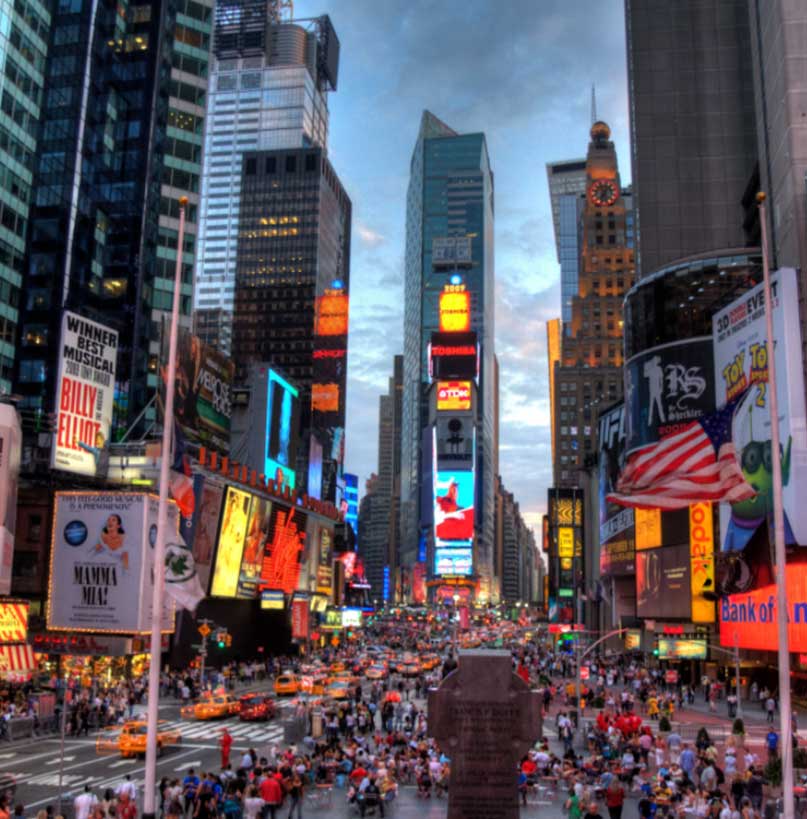 New York Public Library
Worth a visit on its own, the Stephen A. Schwarzman building was used in Ghostbusters, 13 Going on 30 and Sex and the City: The Movie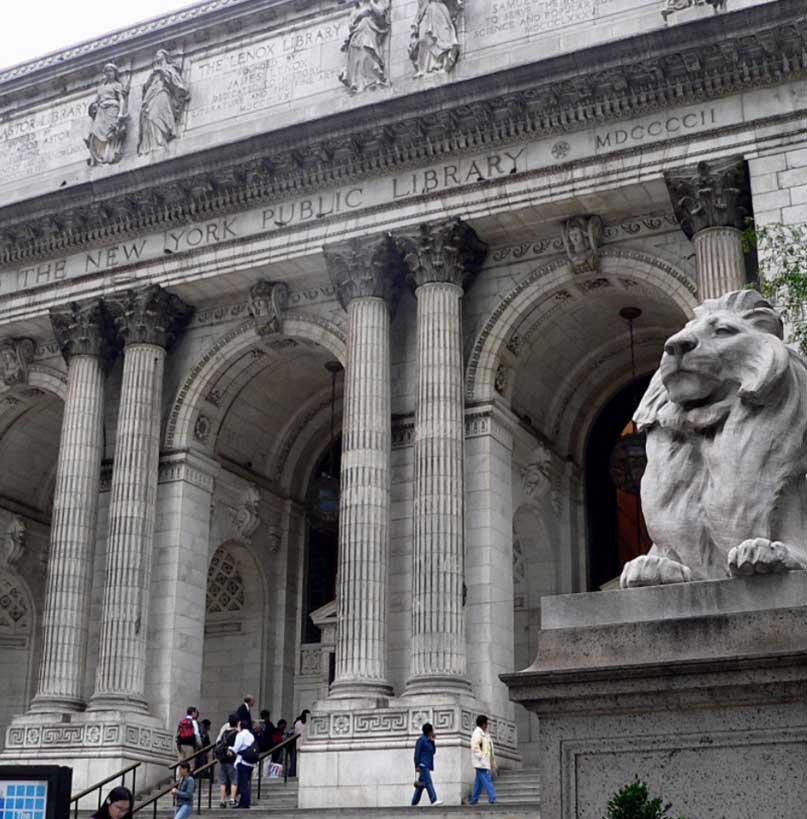 Macy's
Unquestionably linked to Christmas, Miracle on 34th Street and Elf were both filmed in the world-famous department store, turning it into an important New York movie location.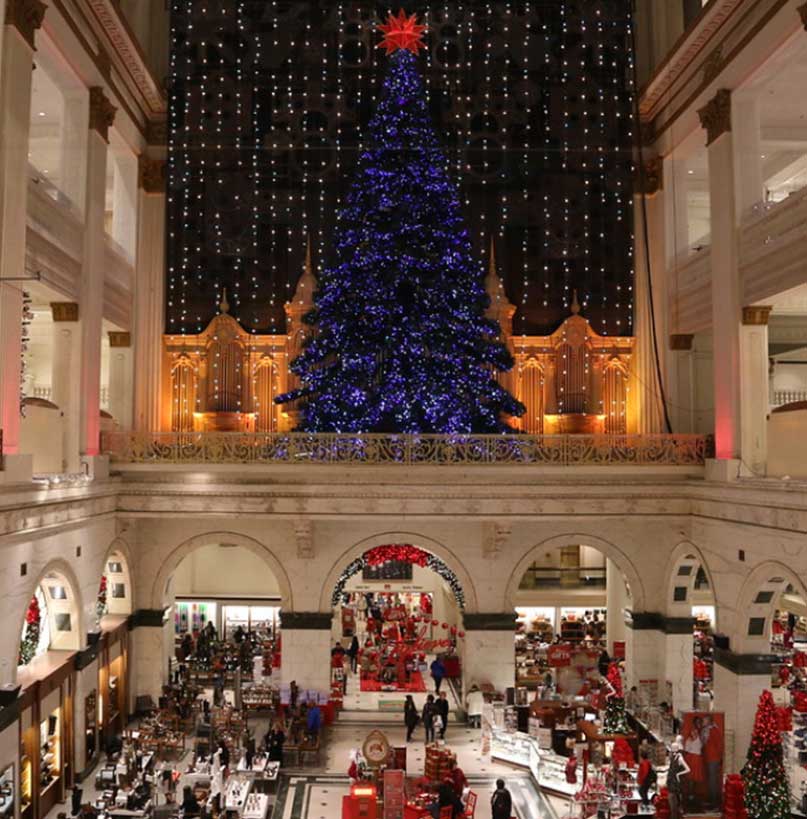 Carrie's Stoop
Sex and the City fans can try to get the same insights Carrie did when she sat on her famous stoop at 66 Perry Street, West Village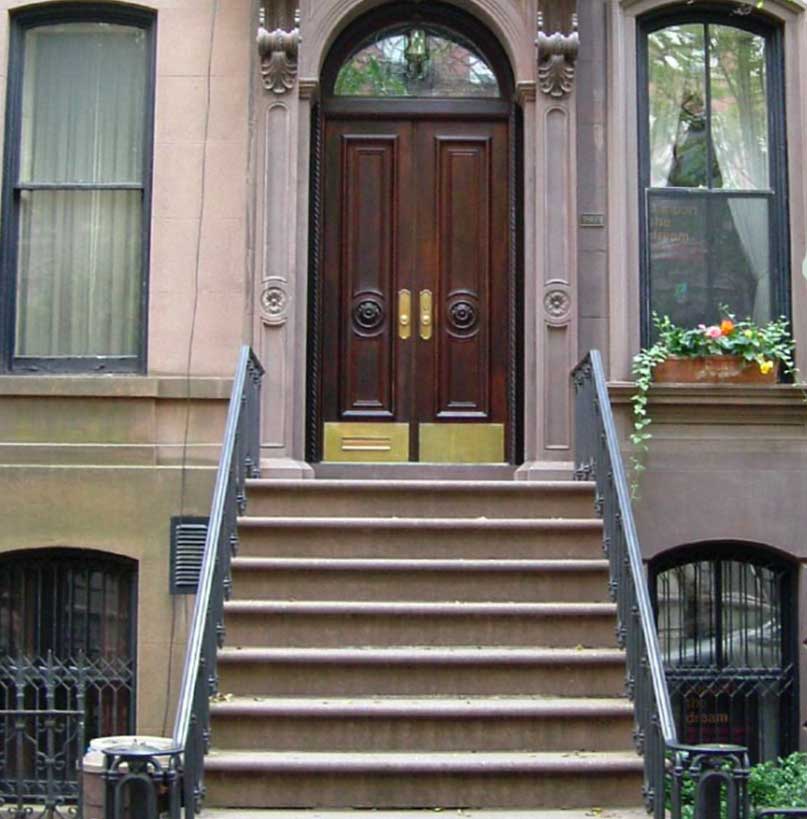 The Friends Apartment
This famous exterior shot of Monica's apartment is located at 90 Bedford Street, in the heart of Greenwich village.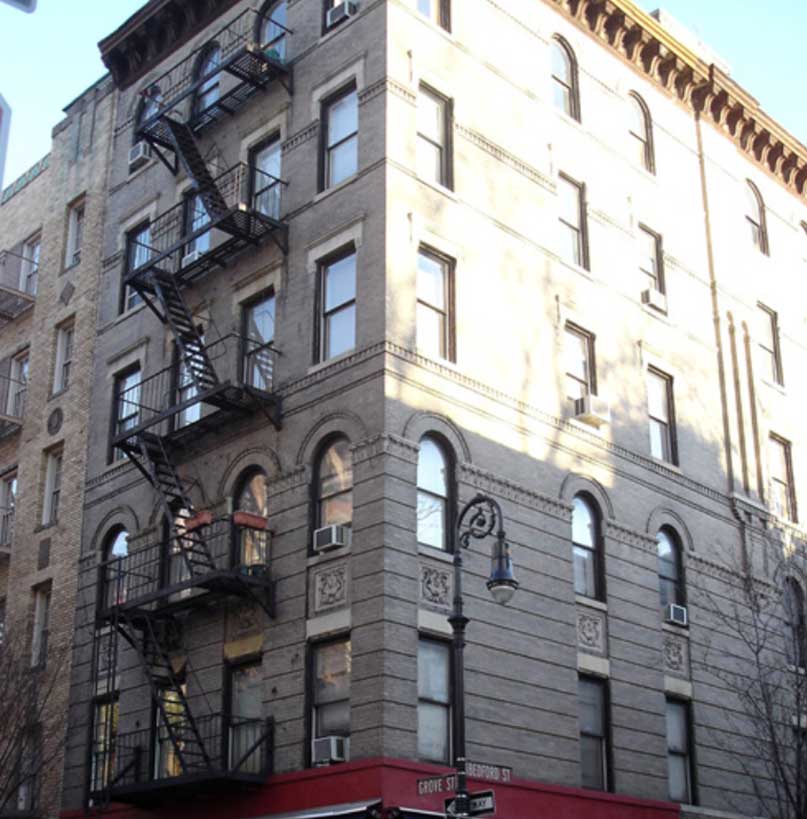 Washington Square Park
There have been a number of films and shows shot here, but the most known are The Other Guys, Spider Man, and comedy show Impractical jokers.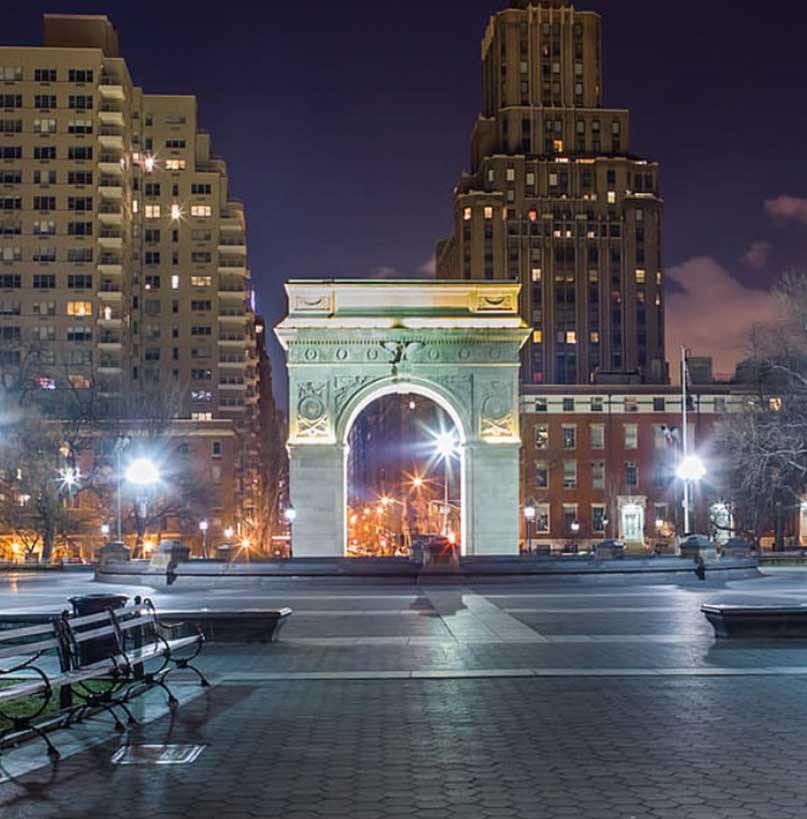 Katz's Delicatessen
Home to one of the most famous scenes in cinema history, this famous movie building in NYC is where Meg Ryan showed Billy Crystal just how well she could act in When Harry Met Sally…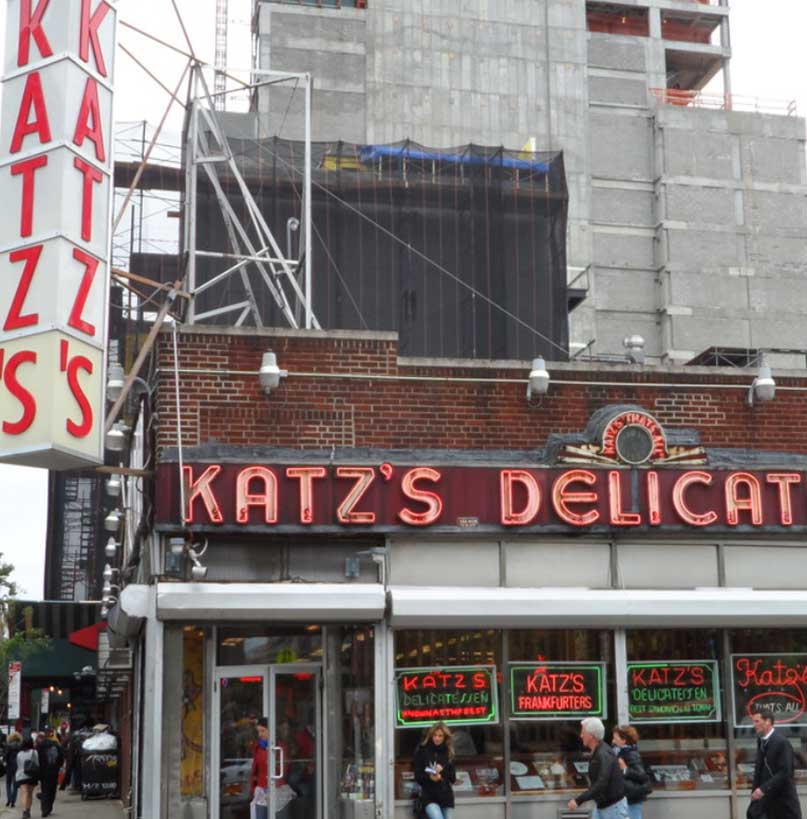 Woolworth Building
Used as the head offices of MODE, the fashion magazine in Ugly Betty, this iconic building was also used as a backdrop in Fantastic Beasts and Where to Find Them. Film buffs will also recognise it from the 1921 short Manhatta, which has been preserved as "culturally significant" by the Library of Congress.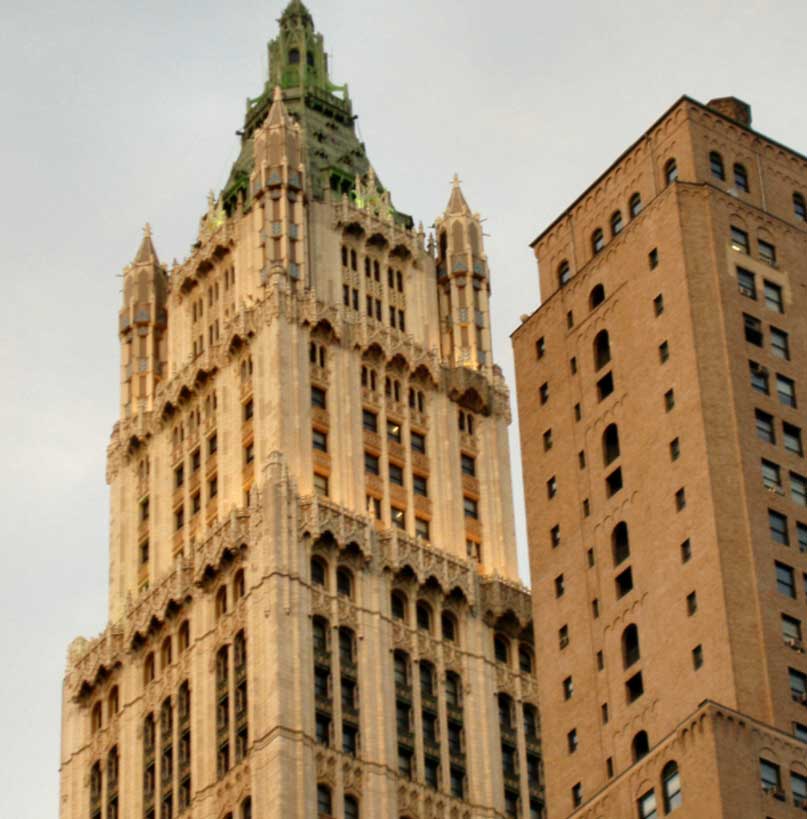 Federal Hall, Financial District
Ghost had a number of scenes shot here, and although mostly shot in Toronto, American Psycho filmed here also.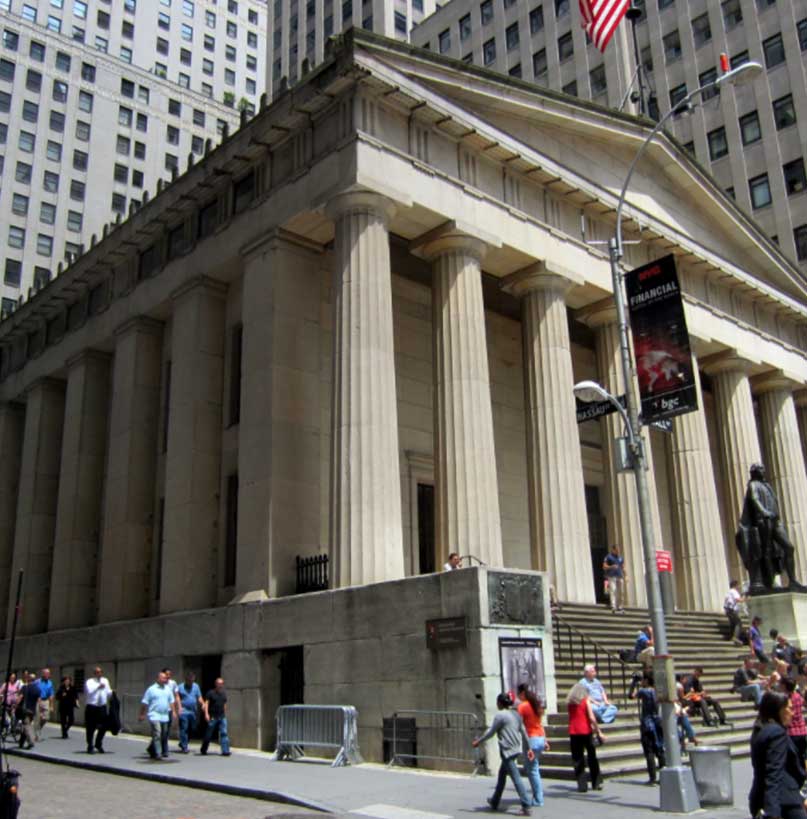 Equinox Gym
Fans of Broad City will recognise North 9th Street, Williamsburg as Equinox gym where Abbi works in the comedy series.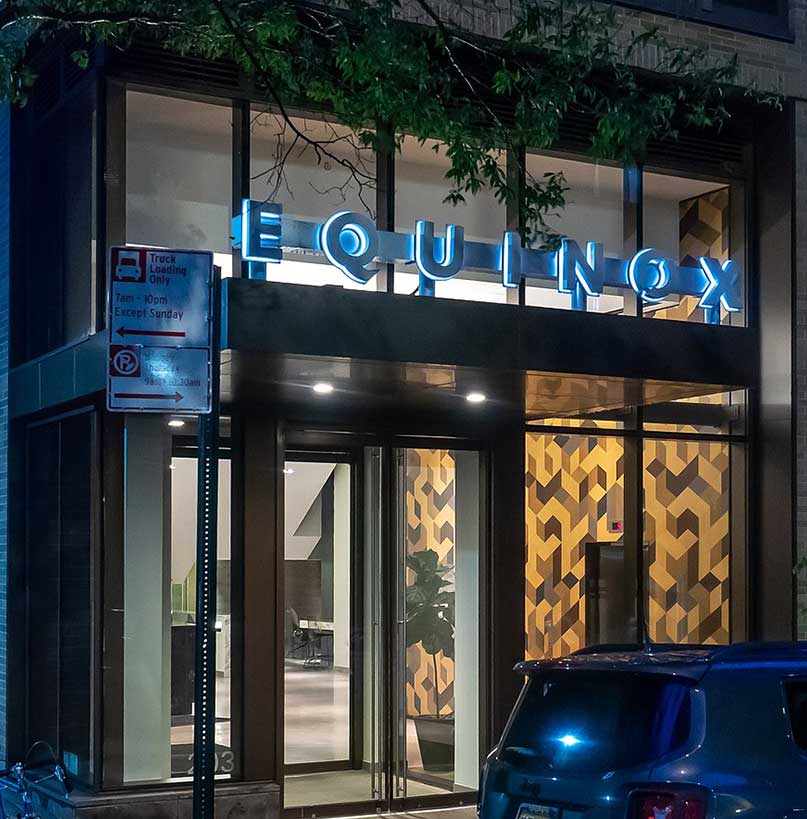 The 99th precinct
Fans of the Andy Samberg show Brooklyn 99 can rock up to 6th & Bergen to see the famous exterior shot of the 99th precinct. Funnily enough, the corner location is actually the home of the 78th precinct, so don't try and wander in.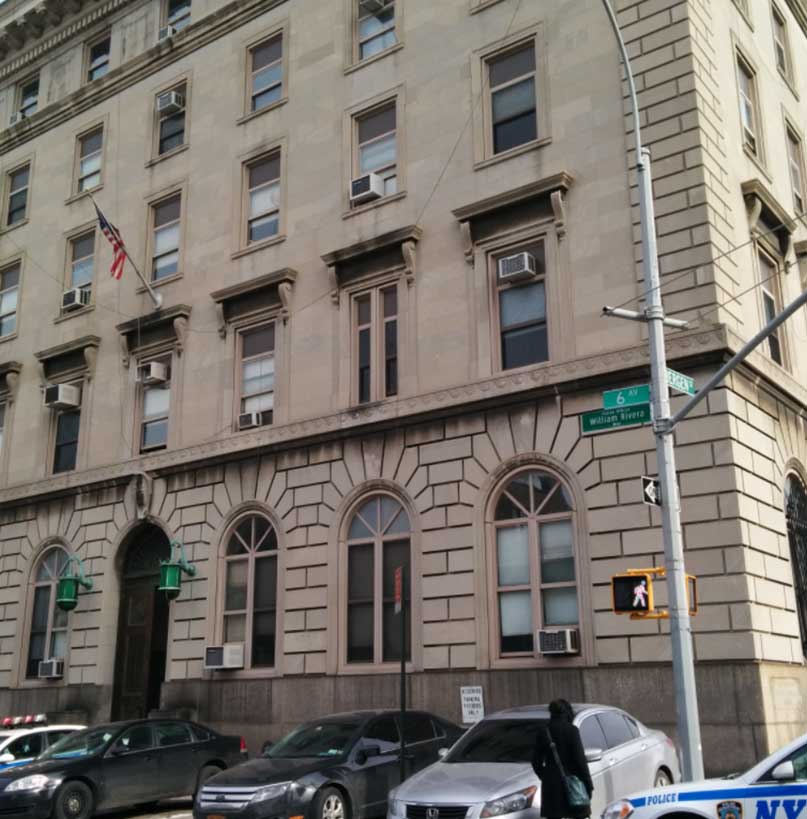 Keen to get re-enact your favourite scenes in front of these famous New York City movie locations? Download the Orbzii app today to Dream, Plan and Book your next trip.
Not sure where to begin with exploring New York's most famous film locations? Take a look at our guide to New York's districts and you'll find these classic spots in no time. Or perhaps you want to find out even more about New York's seemingly endless history, in which case our guide to Old School New York has got you covered.