Mention Paphos nightlife and it won't be long until someone compares the scene to one destination. Ayia Napa. And, yes, they're on the same island, but that's where the comparison begins and ends. Clubs in Paphos aren't short on style or atmosphere, and the bars can certainly stoke up a lively atmosphere. But it never quite hits the frenetic levels you'll find on the other side of Cyprus. So what to expect? Paphos nightlife is a heady mix of dazzling views, molecularly structured cocktails and gimmicky bars. A wander along the Agiou Antoniou Street puts you in the heart of the action – but there's plenty on offer elsewhere too. 
Loft Club
Although the Loft Club is a year round people pleaser, most will only have seen the space in its summer set up. When the temperatures hot up, the party moves outdoors offering a little more space for partygoers to fill. In winter, you'll have to dance the night away indoors where space is more limited. But, none of that really matters when sound of RnB, pop, electro and Greek bangers fill the air. Of all the nightlife spots in Paphos, Loft is the one that tries to bring a little bit of Ibiza to the Cypriot shores. The fire dancers, live singers and themed nights can't ever match the Balearic super clubs, but they more than give it their best shot.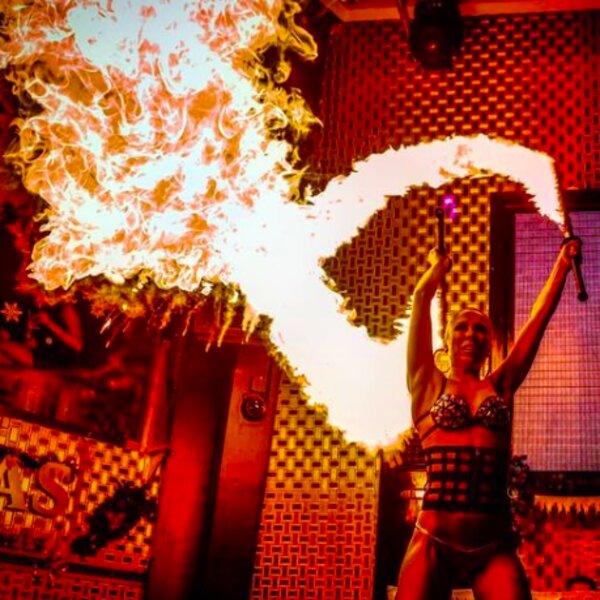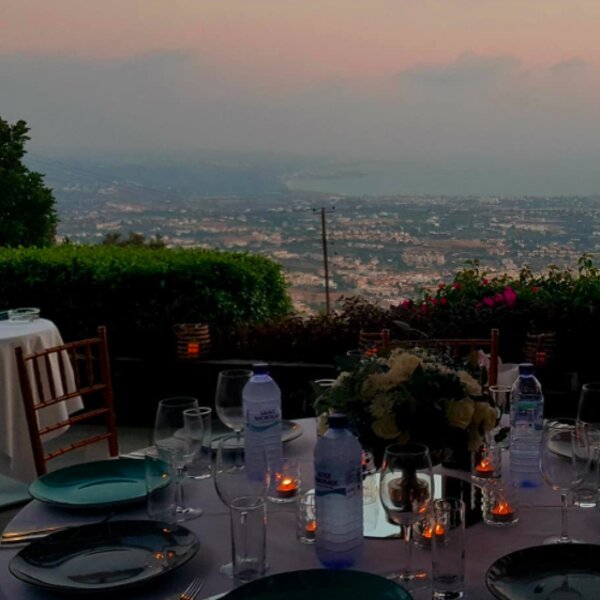 Green Hill Tavern
If you've spent the day idling on the beach in Coral Bay, don't rush back to central Paphos for the nightlife. Head up into the hills and, more specifically, the Green Hill Tavern. This lofty spot just missed out on a place in our round up of the best restaurants in Paphos. The food can't quite match up to those in our picks, but the views are so good, we didn't want you to miss it. Ideally, you'll want to make it up here before the sun goes down. Once here, don't expect any kind of bass thumping, hedonistic nightlife. It really is a spot for catching the views. That said, if you're watching your wallet a little, the €25 meze platter isn't a bad shout. 
The Wooden Pub
Travelling anywhere is about tracking down new flavours, new experiences and something a little different. But there's a reason many of us can't resist popping a few tea bags in the suitcase. We like what we like. Which is why The Wooden Pub is a gem among Paphos bars. This is THE spot in Cyprus to quaff back a real ale. Though, don't expect them all to be shipped in. You can stick to your craft ale sensibilities whilst still trying a taste of the isle. Cypriot ales sit alongside some more familiar draughts. Happily, there are cocktails on the menu too – and the pub champions the first Cypriot crack at a small batch gin. Pop in to see what takes your fancy. And, if the local Paphos distillery isn't up to par, you can count on a pint well-pulled by people who know their stuff.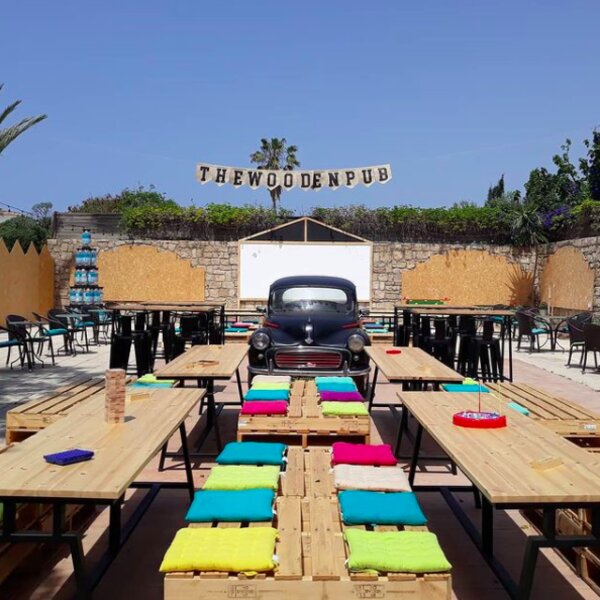 Orbzii tip: As with all good craft ale joints, tasting paddles are available. Ask behind the bar to see what's on offer, it's probably the best value way to try some new beers here.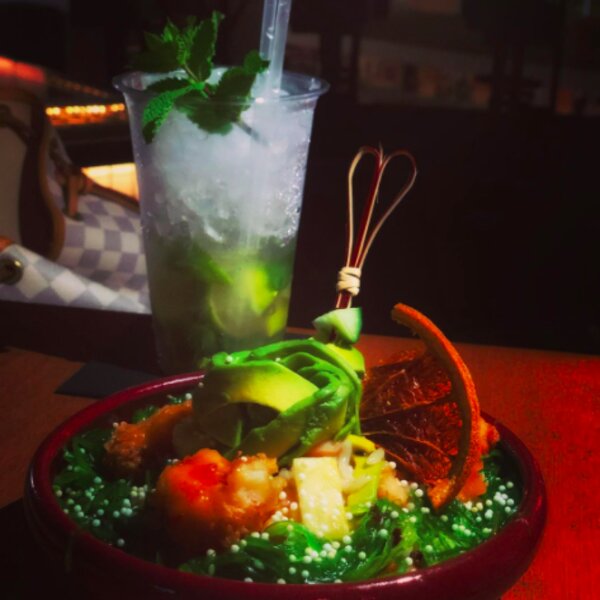 The Dome
Summer nights in Paphos are made for sushi and cocktails. Your choices aren't in short supply. Everyone from five star fusion restaurants and chain brand fish and chip shops are vying for your custom. But if it's nightlife you're looking for? Head to The Dome Bar. Here, the fresh, fresh sushi is paired with cocktails with a difference. The bartenders here wield some particularly fancy molecular gastronomy skills to create cocktails that aren't always what they seem. Don't worry, the mixology is still on point, but your drinks might look a little different. Ideal for that all important holiday Instagram shot. Best of all, your night comes with summer beats and DJ sets. 
Orbzii tip: This bar is just a stroll away from one of the best beaches in Paphos, Pachyammos. There's just one problem. High rise buildings block out the sunset from Dome Bar's terrace. Catch the best views on the boardwalk before nipping over the road to start your night. 
Flintstones
A retro cartoon might not be everyone's first choice for bar branding, but for Flintstone's Bar in Paphos, it seems to work. Stills from the show line the walls of this bar that's part family run pub, part cocktail bar and part snack bar. Few bells and whistles – other than the regular sound of 'yabba dabba do' filling the air. Happily, when the music's playing, this is kept to a minimum. Expect plenty of ex pats, plenty of British banter and, should you order it, unlimited popcorn to keep you drinking late into the night. As one of the top–rated bars in Paphos, Flintstones can't be overlooked.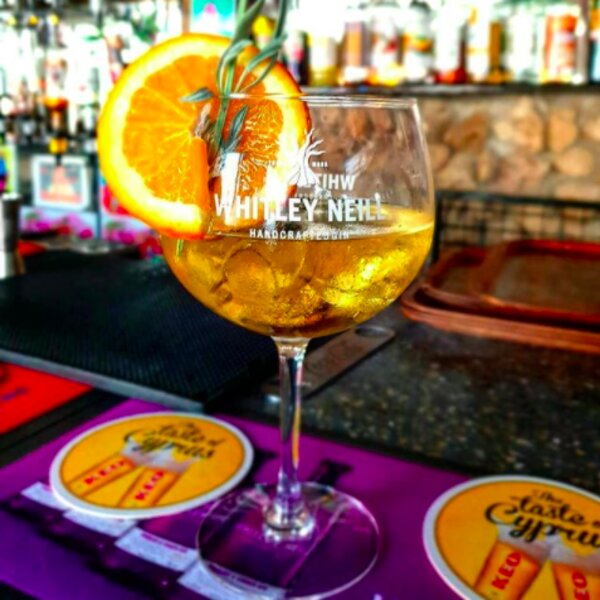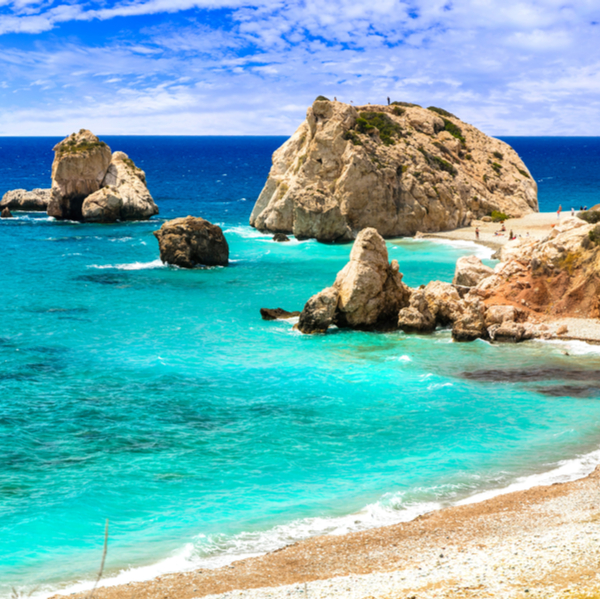 Different Bar
Paphos doesn't quite have the rep for being a LGBTQ+ nightlife hotspot, unlike, say Limassol further along the coast. But if you're looking for a Paphos bar where you can relax, unwind and feel fabulous in good company, head to Different Bar. As the only gay bar in Paphos, it's flying the equality flag and managing to keep drinks prices reasonable at the same time. The owner Panos is a very agreeable host and has a cocktail on the menu named after him. While it never really gets crazy at Different, that's not what you're here for. As with any good bar, if you can't see your favourite drink on the extensive menu – have a chat with the bartenders. They can get your favourite tipple sorted. 
Orbzii tip: Struggling to pick from the cocktail menu? Try the Different River. A gin and cointreau infused creation that always gets the party started.