Is there any greater joy than browsing the shelves of a bizarrely stocked souvenir shop far from home? Shopping in Paphos more than delivers on that front, but the local crafts and tourist trinkets are bolstered by the Paphos mall, market and a healthy selection of independent shops. As you'd expect from any urban area, just about anything is on sale in the stores, stalls and streets. Your only real conundrum might be just how you're going to get your unique sculptures, artisan wines and locally produced olive oils to fit in your suitcase. 
Paphos Old Town Market
The title may be somewhat misleading for Paphos Town Market. If you're expecting stalls laden with produce and goods, you may be surprised to find the market is really a collection of stores. No matter, as there's enough of a market vibe to make this one worth a visit for an idle mooch of the wares on offer. Expect to find a very eclectic range, with everything from crochet to paintings, cosmetics and designer jewellery. Though, it pays to have a skeptical eye. Counterfeit goods do find their way onto the rails of some stores, so it's definitely a case of buyer beware. That said, if you're here for Cypriot crafts or some locally grown produce, you'll do just fine. 
Prices are negotiable, so as with most markets, have your best bartering strategy honed and ready.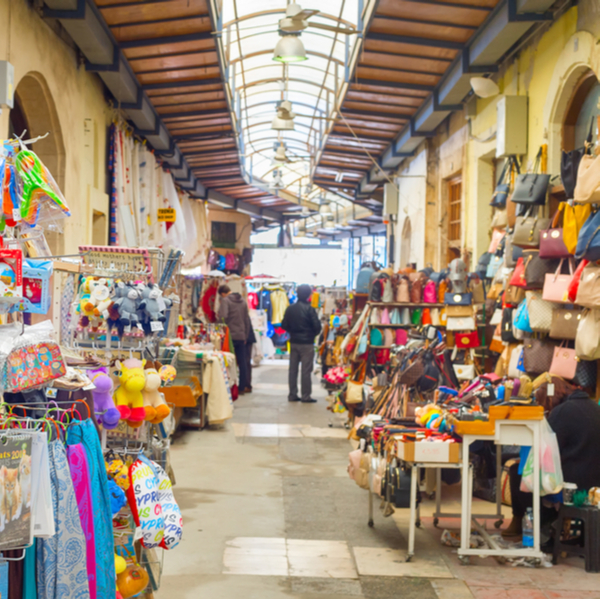 Open Mondays to Saturdays, from 8am to 1pm, the market also happens to be just a ten minute walk from one of the best restaurants for brunch in Paphos – Let Them Eat Cake.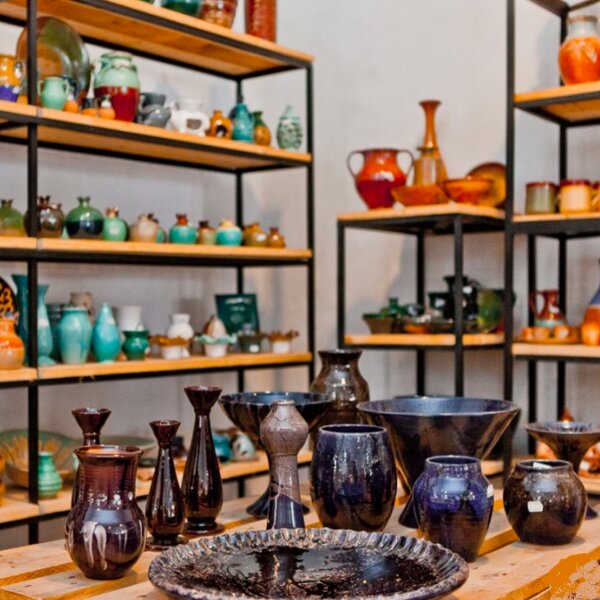 The Place
Shopping in Paphos for souvenirs? Rather than schlep around the many outlets selling imported knickknacks, get yourself along to The Place in Paphos Old Town. Once you're through the doors of the suitably renovated warehouse, you'll be in the company of Cypriot artisans making and selling their various products. On any given day, this could see you walking away with pottery, jewellery, glassware, ceramics or wine. That last item may well have caught your eye. Various local vineyards contribute to create quite a wine cellar for you to browse. Pick up a couple of bottles to sample – and don't miss the chance to browse the other foodie goodies. Homemade preserves, pies and brittles are just the thing to pair with that wine. 
Mooch around the art gallery, try your hand at some crafts and finish it all off with a drink in their wine garden. Frankly, this is how all shopping experiences should unfold.  
Kings Avenue Mall
There's something undeniably comforting about a glitzy shopping mall. Wherever you are in the world, you can (almost) always spot an M&S. Which, depending on how intrepid your nomadic leanings are, will either fill you with joy or a robust sense of deja vu. And, we're happy to report, Kings Avenue Mall is a gem among malls. Yes, there are familiar brands, but with 120 stores to sift through, there's plenty of new goodies to cast your browsing eyes over. For bargains, run, don't walk, to Jumbo. Tucked away at the back of the mall, it's a one stop shop for holiday essentials you've forgotten to pack. The cinema's a great shout if you're looking to escape the Cyprus sun for a couple of hours.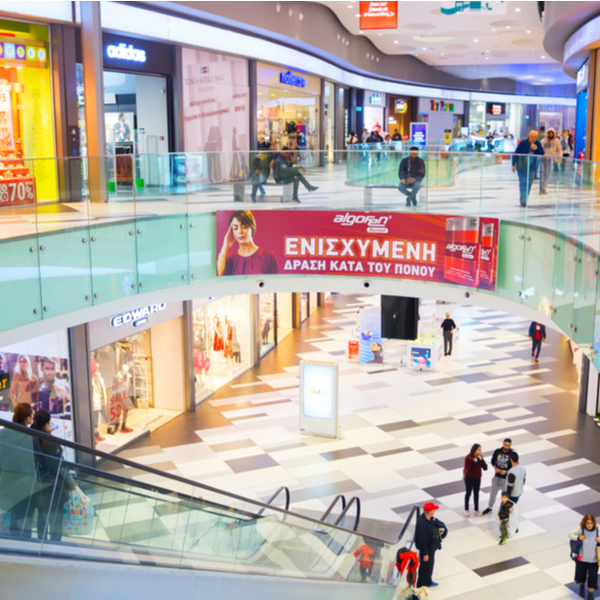 In terms of food? It should surprise precisely no-one to find the usual high street chains – and yet, it's still arresting to be able to stroll into a Cafe Nero thousands of miles from home. Our tip? Swing by Cinnabon instead. The chain is just about breaking the UK market, and you'll be glad you got a preview of the next big bakery to hit your high street.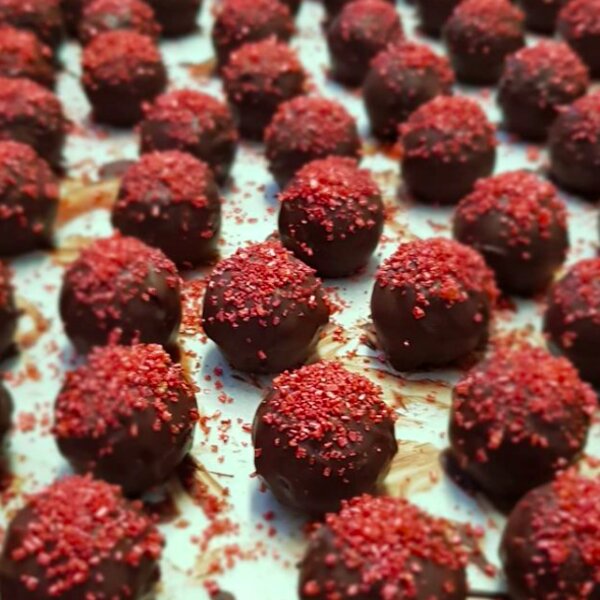 Joulietta
Recommending a foodie outlet is always a risk. Not because of any quality dilemmas. No, the danger lies in the shop becoming that ONE place you may wish you'd never set foot in. Why? Because the food – or chocolates in Joulietta's case – are so moreishly irresistible you may contemplate a move to Paphos. Though, being within easy reach of this shop could be seriously hazardous for the waistline. So it's with some trepidation that we point you towards this outlet of indulgence. Pop in – but prepare to be wooed by handcrafted truffles and ganache. Don't expect your average flavours here. Joulietta's mingling master chocolatier know-how with culinary wizardry.
It's at this point we should also mention, if the chocolates don't tempt you, there's a rather decadent line in pastries and baked goods to sample too.  
Poseidonos Avenue
Some of the best beaches in Paphos have a nice line of shops waiting to greet you when you eventually drag yourself away from the sands. Nowhere is this more convenient than at Poseidonos Avenue. There's a coastal boardwalk that doubles as a spot for an evening walk and a chance to peel away from the beach to pick up souvenirs as you stroll. Mostly, there's not much here that you can't pick up elsewhere in Paphos. And, yes it's a little tourist-centric. But let's face it, its always interesting to people watch and see what trinkets are topping up suitcases and making the trip home. If the shopping doesn't lure you here, the hotel lined boardwalk just might.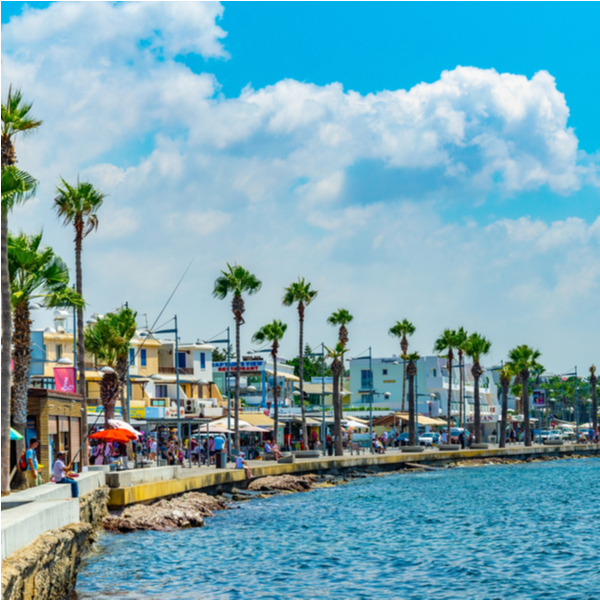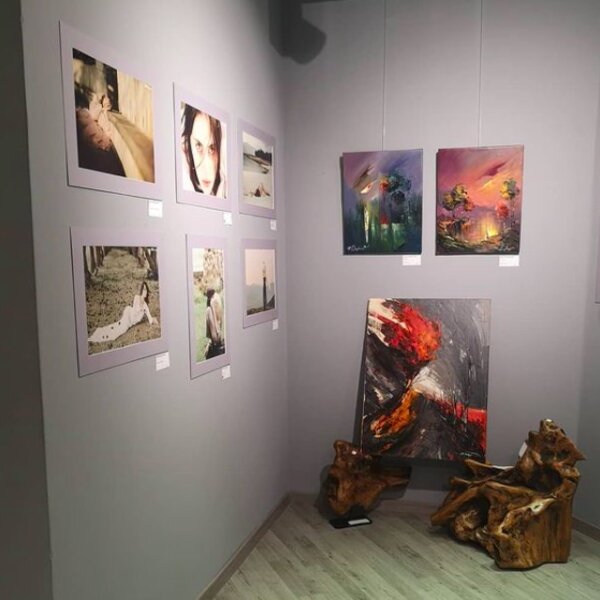 Art & Shock Gallery
An art gallery might not be your first choice of place to swing by and pick up a quick souvenir. But do give Art & Shock Gallery a chance. With a focus on curating pieces from around the world, it's a place to pick up something truly unique on your travels. Yes, your piece might be by an artist from Armenia or Slovakia – but that's part of the charm. You never know what to expect when you walk through the door. Exhibits and events crop up regularly – though if you're really in the market for an original piece, do drop them a line for a chance to see their current works. Sculptures do feature in the mix – but mostly it's a handpicked selection of thought provoking paintings that you'd be excited to hang on your walls.