Ski resorts near Munich aren't in short supply. You can be on the slopes in around an hour's drive from the city centre. Though, could you really describe the BEST ski resorts as being close to Munich? That all depends on how you feel about a 2.5 hour road trip. The smaller resorts close to the city might be fine for a quick gambol on the piste, but for a top notch ski trip we'd recommend making the extra effort. Why? Well, we've handily broken things down for you. What to expect, exactly where the best resorts are and crucially, just how tree-lined the slopes are. 
Tegernsee in Spitzingsee
Let's kick things off in style. It takes just over an hour to drive south-east along the A8 to Tegernsee. And it's worth dropping in. Yes, it's a conveniently close ski resort near Munich, but Spitzingsee has also been rejuvenated to become one of the country's top ski slopes. Wondering what impact those renovations have had? Two words. Guaranteed snow. In season, Tegernsee's altitude lends itself to perfect powder – but if the ski gods have other ideas, the snow system kicks in, keeping you on the slopes. New chairlifts are a functional, but welcome, improvement. But it's the Unteren Firstalm fun park that's the showstopper. When the pro-snowboarders give it the seal of approval, you know conditions must be top notch. Spitzingsee lake makes a rather nice backdrop for any ski-based selfies you're planning on sharing too.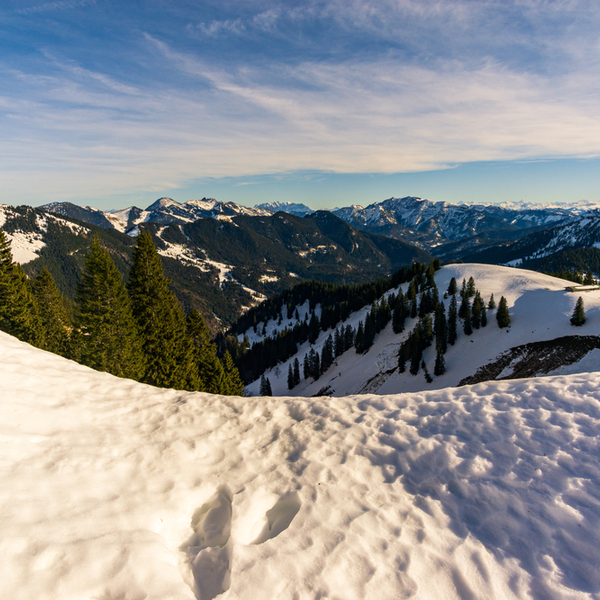 Orbzii tip: Tegernsee's Schiessstaette Restaurant brings the best bits of Munich's beer scene to a 400 year old hunting lodge. The lake views on the beer garden terrace are the best thing on the menu.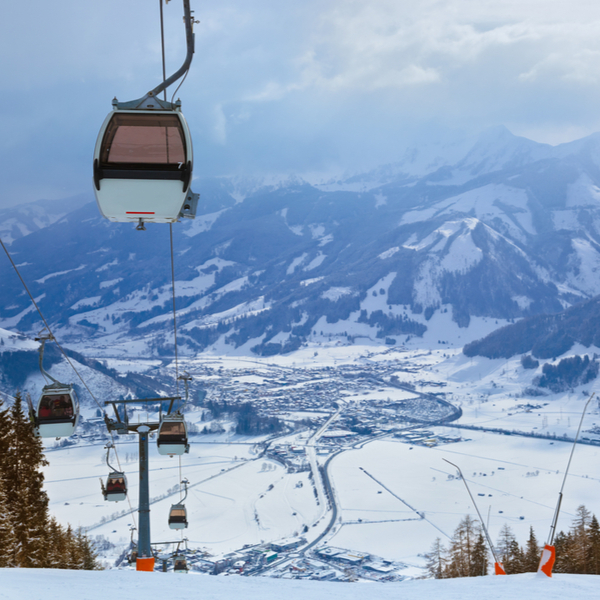 Zell Am See
Another ski resort with a rather fetching lake is Zell Am See. Except you're looking at a 2.5 hour drive to get here. So you'll want more than the blue waters of Lake Zell to wow you. Heading along the A8, you'll peel off into Austria on the B311. Once there? You're in a tree-lined, beginners skiing haven. A whopping 400+km of piste are yours to explore.   
Don't let the beginner-friendly tag put you off. There are still advanced and intermediate slopes to ski – along with great snowboarding runs. Spas, restaurants and bars make up the après scene. And, though Zell Am See is popular with families, the resort holds its fair share of late-night parties. A solid all-rounder that's set in one of the most eye-wateringly beautiful alp locations. Definite contender for one of the best ski resorts close to Munich. 
Orbzii tip: You're here for the slopes – but don't miss the chance to clock up some miles on a winter hike. The obvious choice is the 5.4km stroll along the Lake Promenade, but the Salzachpath is a lovely loop walk that follows the river along tree-lined paths and snow–capped lodges. 
St Anton
If you didn't flinch at the thought of a 2.5 hour drive from Munich, another 10 minutes really isn't going to phase you. Especially when you find out what's waiting for you at the end of your road trip. St Anton is rated among some of the best ski resorts in the world. A stellar choice for skiing holidays – but not perhaps for a quick ski when you're trying to see Munich in 3 days. So what's here? State of the art facilities make ski life here a breeze. They give access to over 300km of piste – though that does mean skipping over into connected resorts.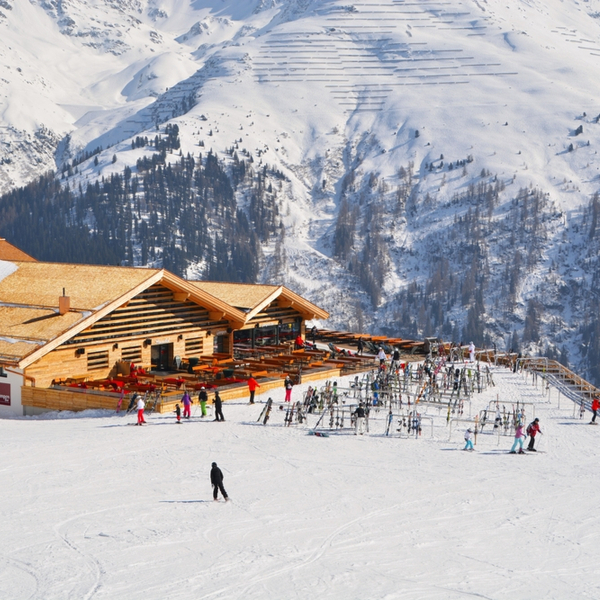 On the slopes – things get challenging. In THE best way. Technical runs, superb off-piste conditions and powder-levels most resorts will envy make a playground for intermediates. But there are enough tricky descents to lure in the experts. You'll find them taking on the mogul fields and sweeping down long, long runs that every skier dreams of. To say the après scene is buzzing is an understatement. You may think the parties start in the afternoon – but do they ever really stop? If the P word has blown your dream of a quiet week on the slopes, fear not. Open fires, sophisticated cocktails and easy–going live music spots are here catering just for you. 
Orbzii tip: St Anton is a popular choice, so avoiding the crowds can be tricky. Early skiers fare best. Hop on the Gampbergbahn chairlift and head for route 10. A short stretch – but it leads to a long piste taking you all the way back to St Anton. We'd recommend getting a quiet breakfast while late–comers clamour to get on the ski lifts.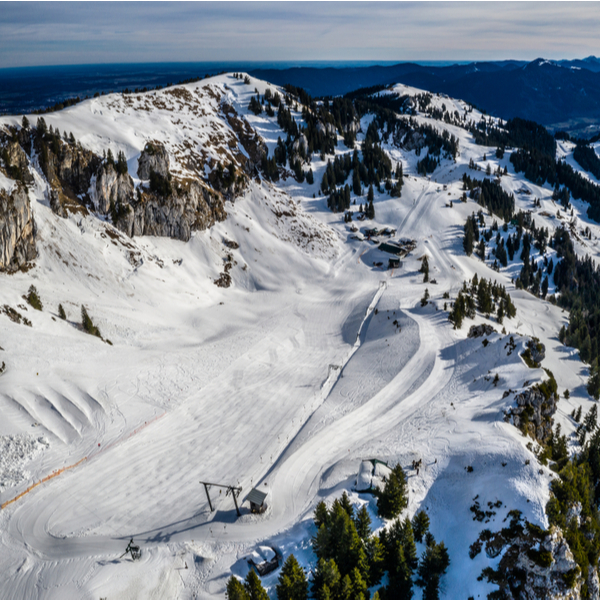 Brauneck
Finding a solid 'all-rounder' in terms of pistes, facilities and accommodation this close to Munich feels almost too good to be true. The 1hr 15 min zip south on the A8 and B13 roads is pleasingly short. The pistes are practically pristine, and the ski schools are more than capable of looking after little ones on the lower slopes while you find more challenging routes at a higher altitude. So what's the catch? Well, you're looking at a fairly small ski area. 34km can't complete with the expanse of 300km you'll find at St Anton. But does that really matter? No. Not when you factor in Braunecks best bits. Their World Cup downhill route sees ski legends still popping by to take it on. Night skiing to disco tunes might not be for everyone, but frankly, you can sign us up. Yes, you'll find tobogganing and snow shoeing elsewhere, but it rounds out this resort's appeal even further.  
Orbzii tip: Wild and raucous apres ski is in short supply in Brauneck. Which will either be music to your ears, or a harsh disappointment. You're looking at restaurants and small bars. The petite cocktail bar at the Arabella Brauneck Hotel is your best bet for a suitably refreshing cosmopolitan. 
Mayrhofen
Looking for a few more kms of piste for your money? Try Mayrhofen. There's more than enough snow here in season to keep you skiing – or snowboarding – for days. Best of all, this resort knows how to cater for mixed groups well. Beginners, and those still wanting to hone their turns and stops, can go for a leisurely run on the Ahorn. Experts, you'll find the steepest run in Austria on the Penken mountain. But Mayrhofen really looks after its snowboarders. The terrain park is ideally placed for boarders to drop in and style it out on the wall ride or rainbow box before switching to race slopes for some serious speed. In terms of apres… well, it's not going to match St Anton, but few resorts can. Expect the usual live music and DJ combos in the handful of bars here. There's an ice bar which, despite the now well–worn gimmick, still draws a decent après crowd. All this does come at a price. And that price is a 2hr 15 minute drive from Munich. Bit of a bargain really.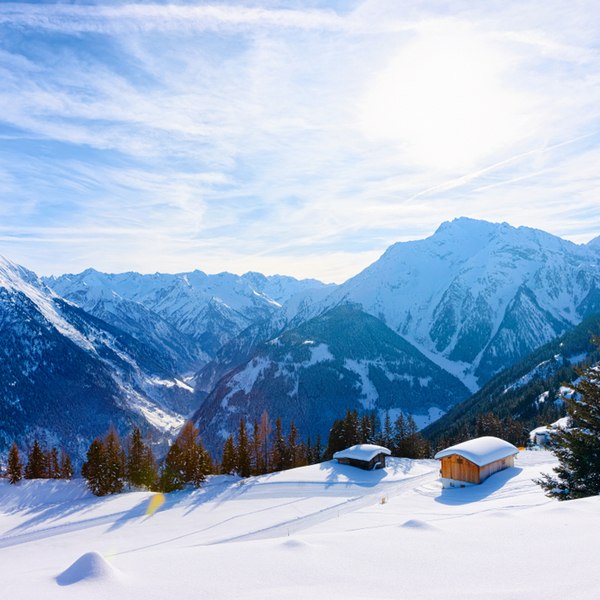 Orbzii tip: Want to really experience Mayrhofen? Go paragliding. Seriously. A tandem flight brings all the alpine wow factor without any experience necessary. Have a chat with Actionclub Zillertal to get airborne. If heights aren't your bag, they'll give you some igloo building tips instead. Very much a win-win.