So, your best mate is about to get hitched and you want to give him a really awesome send off. But where to go and what to do?
If a ​Budapest​ stag do has already been floated around by your group, you're definitely on the right track. The Hungarian capital is a top suggestion for a lads' holiday for a number of reasons, from its brilliant price point (you'll have plenty of spare change for drinks) to its epic range of activities which'll elevate any stag weekend.
Still not 100% sold on the idea? We're sure you will be by the time you get to the end of this page…
Why book a Budapest stag do?
We could go on for ages about the many merits of a Budapest stag do, instead, all you really need to know is that:
1. It's incredibly affordable
Like a lot of Eastern European cities, Budapest is brilliantly priced. You won't need to shell out loads for some great accommodation (hostels start at just £10 a night, while even decent hotels are available for less than £50!), nor will you spend a fortune on food, drink and other necessities. Entrance fees to landmarks and museums also come in at the cheaper end of the scale, plus activities which would normally cost an arm and a leg in other cities are mind-bogglingly cheap in Budapest.
2. It's packed with awesome activity options
Most stag do schedules feature a few fun activities, whether they're your classic outdoorsy pursuits like quad biking and paint-balling or more risqué options which you may not want to tell the bride about. Budapest stag activities, however, are a cut above – think raves in thermal bath houses, guided tours in nuclear bunkers and target practice at former KGB shooting ranges.
3. It has a crazy party scene
Our final, and probably most important, reason to pick Budapest for a stag weekend is its epic party scene. As well as the fact the average pint comes in at under £1, the city also has
a reputation for throwing some great parties. It's home to a huge range of drinking holes (including its iconic ruin pubs), plus you'll have the option of setting sail on a boozy Budapest river cruise ​along the Danube, hitting up a rave in an abandoned warehouse or even dancing in your trunks at an outdoor spa.
The best Budapest stag activities
If you're after some knock-out Budapest stag ideas, you're in for a treat. We're convinced it's one of the best cities in Europe for a group trip and here's just a handful of awesome activities to help prove it:
Hang out at a ruin bar
Enjoying a few rounds of drinks at a​ ruin bar​ is a given on a Budapest stag. They're the city's best-known boozers and tend to be lodged inside buildings left derelict after the Cold War. Fuss-free and decked out in mismatched furnishings, ruin pubs are cool spots to chill out and catch up with your mates.
A big chunk of Budapest's ruin pubs are located in the Jewish Quarter, including ​Szimpla Kert​. The oldest and largest of these quirky drinking holes, it's actually made up of several different bars with varying themes and drinks menus. Well-worth a visit for a drink alone, the vast venue also hosts live music shows and the odd art exhibit.
Lads keen to let loose? ​Instant​ is the one. It's another huge venue spread over multiple floors, each one boasting its own dancefloor and DJ. If you need a breather, stumble your way up to the rooftop bar for a refreshing pint and views of the city's skyline.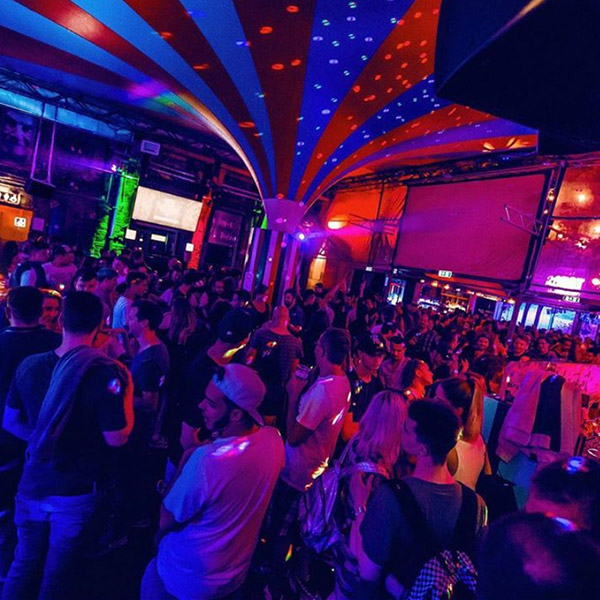 Party at a sparty
If you thought that was a typo, it wasn't. A cross between a spa session and a party, sparties are thrown regularly at the ​Szechenyi Baths​ – Budapest's biggest thermal spa complex. Locals and visitors have been bathing in the city's natural thermal waters for centuries and a trip to one of its highly affordable bathhouses is undoubtedly one of the best things you can do if you're visiting ​Budapest in the winter​.
In addition to indulging in a relaxing daytime soak or massage session (both are great hangover cures), buying tickets to one of Szechenyi's night time sparties is a fantastic Budapest stag idea. We're talking disco lights, DJs, drinks and dancing in your swimwear. Most sparties take place in the summer months when the outside temperature is warm, although you will find a few events on the calendar around Christmas and New Year's Eve.
Cost: ​25,000 HUF (£63) on the door, 19,000 (£48) in advance.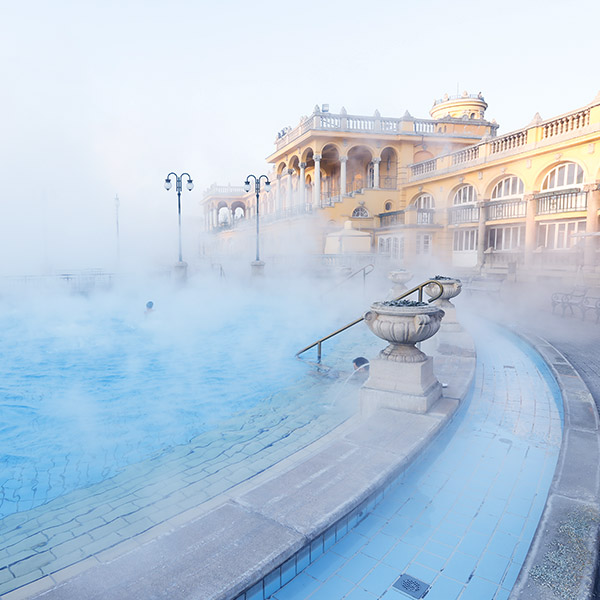 Check out a museum
If a museum tour wasn't quite what you pictured for your lads' trip, don't worry – Budapest's aren't your average institutions. This includes the aptly named ​House of Terror on Andrássy Avenue which was the headquarters of the Hungarian Nazi Party in 1944 and the Hungarian secret police until 1956. Both dictatorships tortured hundreds of people and you can still view the original torture chambers in the museum's basement.
Another museum worth checking out is the Hospital in the Rock which sits within a series of natural caves beneath Castle Hill. They were transformed into a hospital when the Nazis invaded in 1944 and later housed a nuclear bunker. Book a guided tour and view eerie wards, a fully-working operating theatre and the original machinery which would have been used to power generators in the event of a nuclear attack on the city. Pretty cool stuff.
Cost:​ 2000 HUF (£5) to 4000 HUF (£10)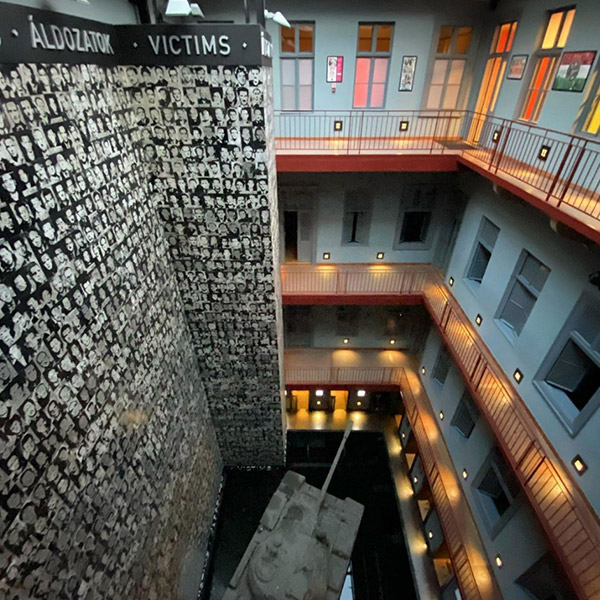 Take the wheel of a tank
If you've always harboured a secret desire to drive a tank, Budapest is a no-brainer. It's one of the few places in Europe where you can dress up in army fatigues and get behind the wheel of a tank without actually having to join the military first.
You'll need to venture to the outskirts of Budapest to have a go at controlling one of these bad boys and manoeuvring it over rough terrain. Depending on which company you go with, your group will have their pick of tanks used in numerous wars, from the Cold War through to the more recent Iraq war. Some even throw in a round of beers (for afters, of course – there's a strict no drinking and driving rule).
Cost:​ Tank driving usually starts at around 26,500 HUF (£67) per person.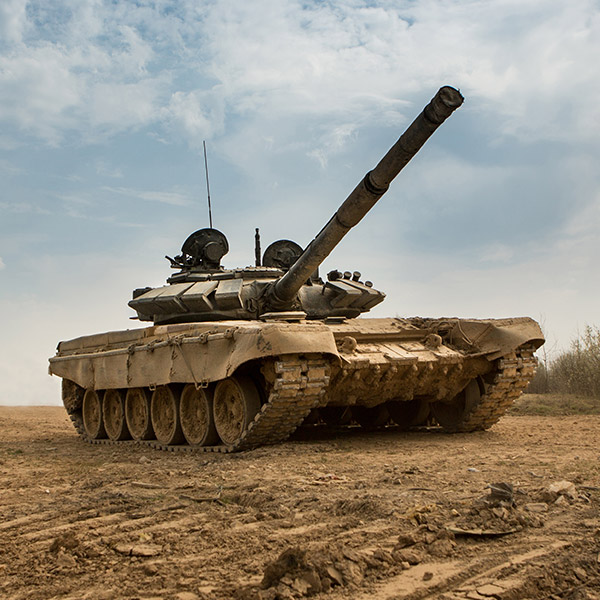 Convinced a Budapest stag is the ideal way to celebrate your bestie's upcoming nuptials? We whole-heartedly agree. Get ready for a legendary lads' trip when you Dream, Plan and Book via the Orbzii app.