Eastern Europe has long been a firm favourite for stags, and Sofia is another excellent city in the region to have your 'last hurrah'. A Sofia stag do can have a little bit of everything, from adrenaline pumping physical activities to well-priced beer-tasting tours that somehow end up with a 4am, strobe-light finish. If you're a best man looking for the perfect place to send off your groom or the lucky man himself looking for some cool ideas, then read ahead for our guide to the ultimate Sofia stag do. 
Daytime
Feel the Power at a Shooting Range
Shooting ranges are a big business in many parts of Central and Eastern Europe, and it's no different in the Bulgarian capital. While there's a plethora of businesses who run ranges, we have some favourites. King of Shooting offer the widest array of packages, including both target and clay pigeon shooting.  
For the former, the cheapest package (EUR 49pp/GBP 42pp) offers the opportunity to fire off Glocks, AK-47s, and a Shotgun. There's a discount for larger groups too, so it is one of the best things you can do in Sofia with large numbers of people. 
Safety is, of course, a prime concern at the range, so make sure to pay attention to what your instructor tells you when it comes to technique and how to handle the firearms.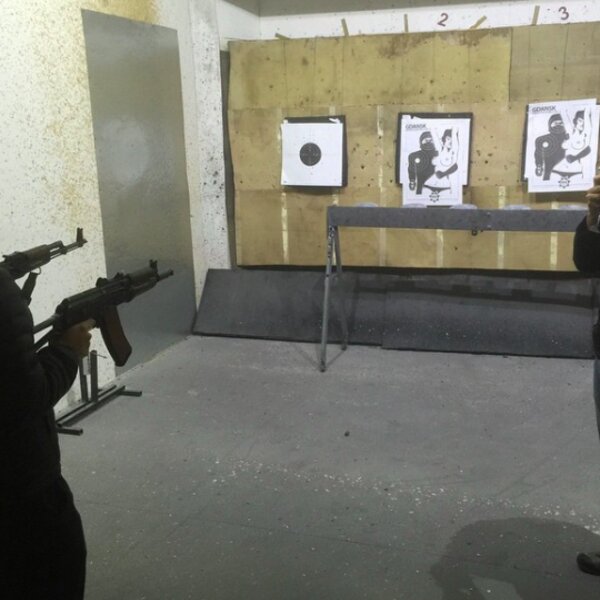 If you're a bit nervous about shooting real guns, then King of Shooting also offer paintball, so you can get your blood pumping with the worst potential outcome being some bad bruising.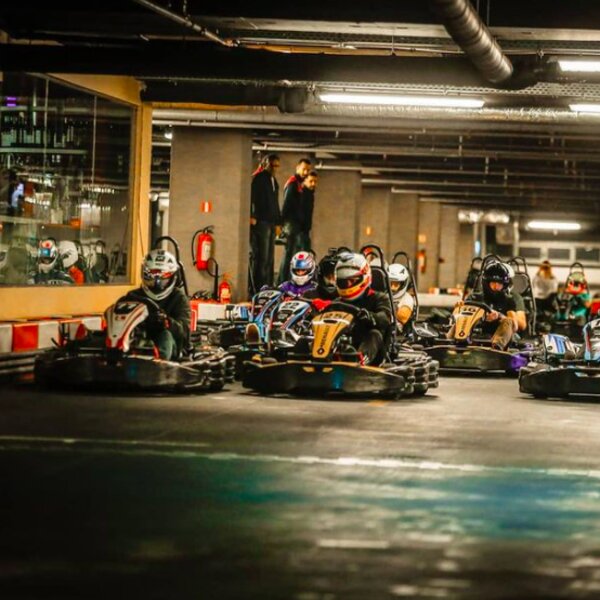 Fulfil the Need for Speed with Go-Karting
In the heart of the sparkling Sofia Ring Mall is a 620m long go-karting track just waiting for you to power through it. One of the largest indoor tracks in the world, the karts are all top quality, as is the track itself. The barriers on the side have a lot of give, so if you're unfortunate enough to crash you'll end up embarrassed and not hurt.  
Booking ahead is suggested, especially for large groups. You can ride for five, ten, and fifteen minutes, costing BGN 11 (GBP 4.80), BGN 17 (GBP 7.50), and BGN 24 (GBP 10.50) respectively, but that's before 5pm. After that, prices increase slightly. However, it's still relatively cheap, and at night is much busier and therefore a bit more competitive, so you have an excuse to floor it.  
Get passionate with the Beautiful Game
Like many European capitals Sofia is home to multiple football teams. If you're around during the season, then heading to a game is an unmissable Sofia stag do experience. The largest clubs are Slavia Sofia, CSKA Sofia, and PFC Levski Sofia. Tickets can usually be bought on the day and vary depending on who is playing and in what competition (cup games are generally cheaper than league ones). You can also enquire online at the various club websites.  
The quality of the football will certainly not be as high as in the bigger leagues like La Liga and the Premier League, but the passion is second-to-none, and the atmosphere is absolutely electric. A definite one to tick off the Sofia stag do bucket list.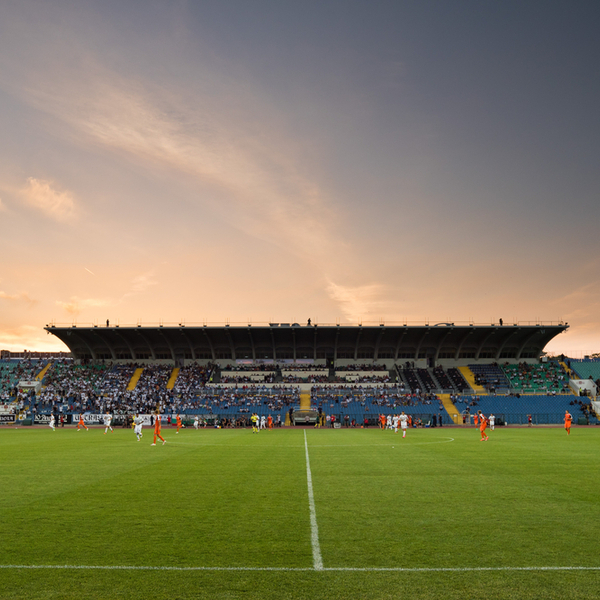 Night-time
Kick's Bar
Start the night off in style at this cool, underground venue. Drinks are cheap, and there is live music performed by local cover bands, as well as DJs as the night stretches on. The atmosphere here is incredible; friendly and fun without being too in your face – a description that also applies to the staff. If you get there in the early evening, there's also the chance to sit outside in the charming little terrace. The décor inside is also just as pleasant, with exposed brickwork adding a classy touch to proceedings.   
The bar is a bit tucked away: you have to cross Bilkova's Garden to get in, and even then it can be easy to miss.
However, once you're in, there's few better places to start off a Sofia stag do evening, especially as the small dance floor gets slowly filled. However, it's very much a start-the-night kind of spot, as they close at midnight.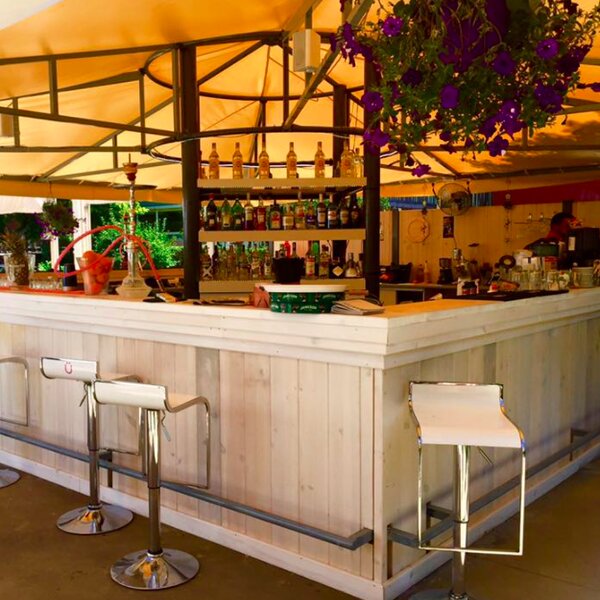 Bar Iguana
This Sofia hospitality stalwart has been getting patrons merry for over two decades now. Situated right in the bustling heart of the capital, they're open for food during the day but in the evening become a full-service cocktail bar. Not exactly a wild spot, this is more of a place to sit back and relax over a few drinks rather than smashing the shots, but given how cheap it is you'll likely end up having a few. 
The staff are all incredibly friendly and helpful, and the patrons are quite chatty too, so you're likely to make friends if you're open to it. The music is also usually quite good – a little more ambient than other venues on this list but perfect for the atmosphere of Bar Iguana. A great place to have a few classy cocktails before the real partying begins. 
TELL ME
A stone's throw from the central City Garden, this clubbing institution is one of the best places to go on your Sofia stag do. The drinks list is endless, and the staff are all on point, so you hardly have to wait for your beverage. Although there's only a capacity of 120 people in the club, it still fulfils everything you'd want from a big night out. The club itself is sometimes open from Thursday night to Monday morning, reminiscent of the infamous Berlin clubs that hold weekend-long parties. Otherwise, it's open until around five in the morning. The music varies, but is usually a combination of electronic and commercial, although special nights are sometimes running so that may change. A must visit for any reveller worth their salt.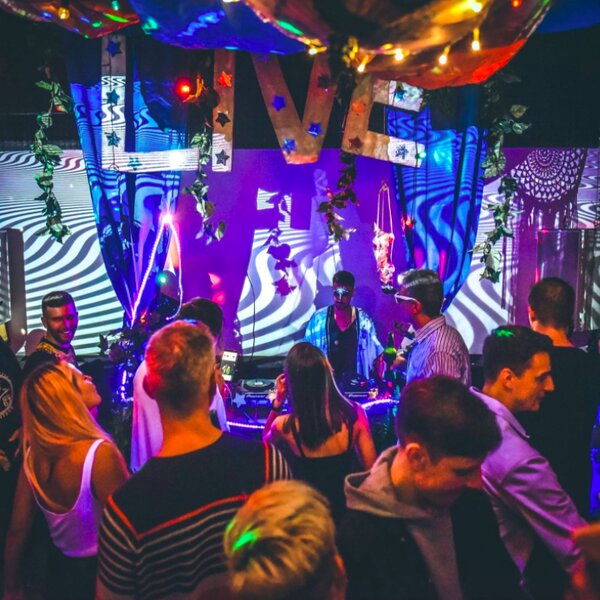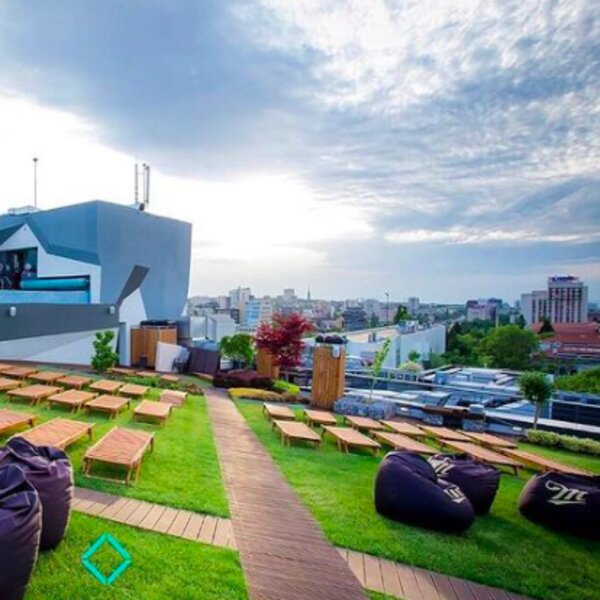 Cabana Rooftop Bar
Despite not being near the beach, the décor and style of Cabana is very much like a seaside bar and club. Located at the top of the Walltopia Business building, right in the heart of the city, you can combine great tunes, a massive dancefloor, and unparalleled panoramic views of Sofia from this venue. If you go on a big night, you can even catch the sunrise yawning over the city while you're still partying. Although a bit more expensive than other venues on this list, the atmosphere at Cabana makes it worth dolling out that extra bit of cash. A perfect place to end up on any Sofia stag do night.