Are you ready to get blown away by the Windy City? If the breathtaking buildings, and incredible food don't knock your socks off, then we are sure that the thrilling nightlife will. 
Bold, innovative and exciting, Chicago is one of the best places to take a city break. From its expansive natural spaces to its progressive architecture, Chicago always delivers a feast not only for your tastebuds, but for all your senses too. The best things to do in Chicago run the gamut regardless of if you want to be enthralled, educated, entertained or indeed all of the above.  
As the legendary Frank Sinatra sang 'Chicago is my kind of town' and we can't help but acquiesce to his learned view. The Windy City is our kind of town too! Will it be yours?
Follow in the footsteps of Ferris
Surely one of the most iconic cultural references to Chicago. Eighties film 'Ferris Bueller's Day Off' is a fantastic showcase of the city and it's never been easier to follow in his famed footsteps as one of the best things to do in Chicago. Just make sure Ed Rooney isn't on your tail.  
From the jaw dropping art and artefacts on display at the Art Institute of Chicago to checking out the action over at Wrigley Field, you can even enjoy the views of the city's skyline from the Willis Tower (in the film it was referred to by its original name—the Sears Tower) head all the way up to the observatory on the 103rd floor and take a moment or two to take  in Those.Views!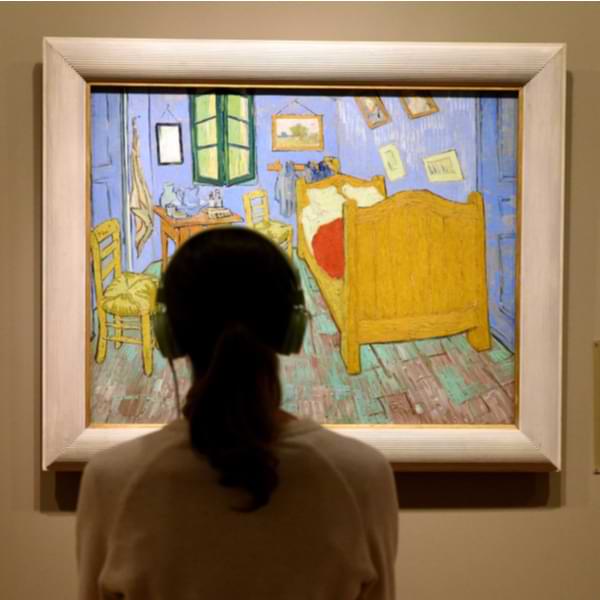 Immerse yourself in art
Exploring the immersive art is one of our favourite things to do in Chicago. Whilst we could wax lyrical about our love for traditional museums and galleries, there is something rather special when it comes to immersive art exhibitions that intrigue and intoxicate all of your senses.  
If you love getting touchy-feely, head on down to the Old Town where you will find the Frida Kahlo exhibition which showcases the iconic Mexican painter's amazing body of work via animated video projections via a series of themes from her life, covering her contribution to feminism through to the Mexicanidad movement. 
Enjoy the highs of the 360 CHICAGO
Located on the 94th floor of the John Hancock Center, the 360 CHICAGO is practically an institution in the Windy City. Case in point. Not only does it offer the most breathtaking panoramic views of Chicago's skyline, the lakefront, and four surrounding states, it's also a thrill-a-minute ride thanks to its giant moving platform that will slowly tilt you over the edge of the building via the glass-enclosed platform. 
Why not have a cocktail at the 360 CHICAGO's bar beforehand to steel your nerves orexplore some of the interactive exhibits in the centre which outline the city's history. 
Explore the gallery district and beyond
Art is a huge part of why we love Chicago and this stellar selection of galleries is another of the many amazing things to do in Chicago. If you are not content with hitting up the institute, then head down 'Art Central' in River North between Ashland Avenue and Wood Street, where you will find an array of awesome galleries such as the Rhona Hoffman, Chicago Truborn, the Matthew Rachman Gallery, and more. Each of these galleries offer something different – from art and sculpture to furniture and digital art.  
Go to a gig
Whether you love jazz, blues, rock or something else, one of the top things to do in Chicago has to be a gig. Music in this Midwestern metropolis is in the blood and some might argue it's the lifeblood of the city. Green Mill on Broadway in Uptown is THE place to be for live jazz and poetry readings. Al Capone and other gangsters used to frequent this bar way back in the 1920s, but these days it's all about the music as opposed to molls. It's THE place to visit on a night out in Chicago thanks to its Art Deco-style and has incredible ambience. World-renowned acts  like Billie Holiday and Von Freeman have played here and you can expect to see world-class musicians perform here at this unmissable venue. You can't get lost in this area, but if you want a little helping hand, then why not take a free guided tour?  
Take a ride at Navy Pier
Can you say that you have been to Chicago if you haven't been to Navy Pier? It's been a top thing to do in Chicago since 1916 and rain or shine attracts visitors with not only its shops and restaurants but also its events, firework displays, live music and more. Heck, you can even go on a mini cruise from Navy Pier! 
Kids both big and little will love the Centennial Wheel which is almost 200 feet high and is an iconic part of the skyline of Chicago. There is also a 1920s-style carousel which sits alongside other nostalgic fairground rides as well as a sensory maze experience. If you are heading to Chicago in the summer, take a walk down to Navy Pier to watch the summer fireworks on a Wednesday and Saturday evening and watch the striking displays light up the night sky above the wheel. These colourful displays are a favourite amongst both tourists and locals.