Picking out just seven things to do in Los Angeles was tough going. Even when you curate out the slightly meh and the oh so obvious, you're still left with a hotlist that runs into the triple digits. So, we'll admit to being a smidge crafty. We've stuffed our seven picks with more than a few extras to fuel your LA lust. This is a city where you can do just about anything, eat everything, see everyone and find a lifetime worth of experiences around every corner. So do romp through this guide for some inspo. But the best way to work out what to do in Los Angeles? Explore your travel socks off. 
Tick off the must sees
Brace yourself, we're about to trot out a few of the BIG Los Angeles tourist attractions. Because, quite frankly, you'll kick yourself if you get home and realise what you've missed out on. Strap in, it's a big list. Book tickets to a Dodger's game, see a show at the Staples Centre, compare your handprints with celebrities on Hollywood Boulevard, get a good look at the Hollywood sign (selfie optional), shop at The Grove, check out the stacked bods at Venice Beach, amble through the antiquities at the Getty Centre, notch up a few filming locations as you explore the city, hop aboard the USS Iowa for a browse around a battleship, shop the stalls at Grand Central Market and wizard your way around Universal's Harry Potter theme park. When you're done? The list just keeps growing. Expect FOMO.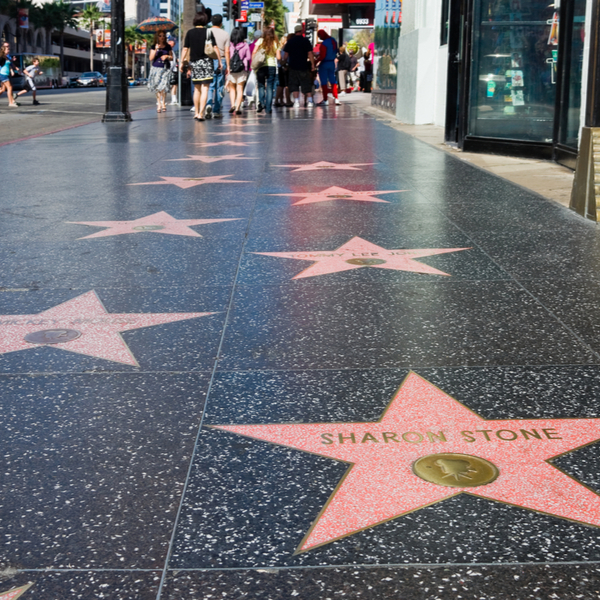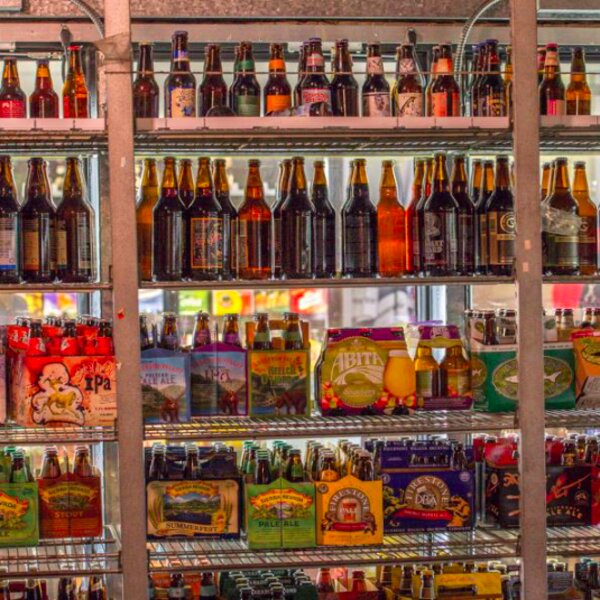 Shop a little differently
A trawl of Rodeo Drive will no doubt be featuring in your what to do in Los Angeles musings. And we won't try to deter you. But shopping in Los Angeles is a delightfully diverse affair that could see you browsing the stalls of a night market on a lavendar farm (yes, really) or picking out the best product from the past (or future) at the Time Travel Mart. Most people think that, in shopping terms, LA does boutique and exclusive brands best. We think it excels at the niche, quirky and delightful end of the spectrum. Don't believe us? Pop in to the Soda Pop Stop – try to pick a flavour from the 700+ on the shelves, and decide for yourselves. 
Orbzii tip: If you happen to be travelling with little ones, enter the American Girl shop at your peril. Catnip for youngsters of a certain age that will almost definitely do some serious damage to your travel budget. 
Explore LA's darker side
Go as bleak as you dare with this one. Dark tourism enthusiasts will be no stranger to a stroll around a cemetery. But, as you'd expect in LA, it's also a chance to spot some familiar names on the gravestones. If seeing the final resting place of Judy Garland and Burt Reynolds at the Hollywood Forever cemetery has piqued your interest, you can pop along to the Pet Memorial Park in Calabasas. Alfred Hitchcock and Diana Ross are among the celebrities who secured a plot or two assigned to their pets. At night, things get even more bizarre at the California Institute for Abnormal Arts. Part museum, part nightclub, it's got to be one of the freakiest bars in Los Angeles. If the full-sized mummified clown laid out in a glass coffin won't give you nightmares, this is the place for you.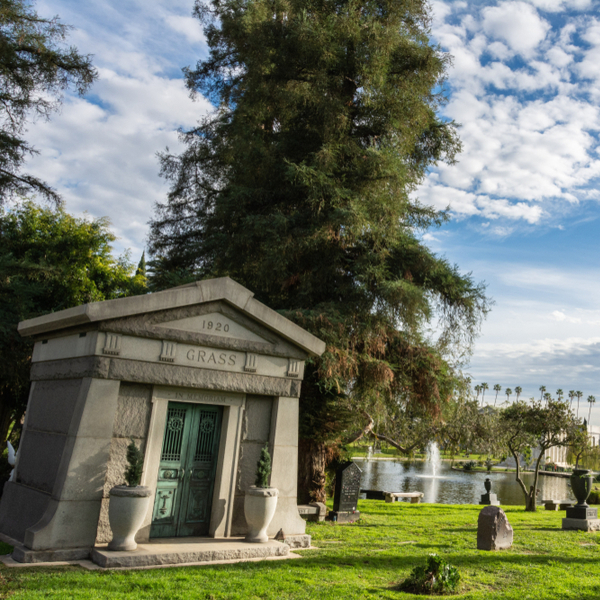 Orbzii tip: For a movie … or yoga session with a twist, book a place at one of The Hollywood Forever Cemetery events. Though, a vinyasa among the gravestones might feel a little unsettling for some.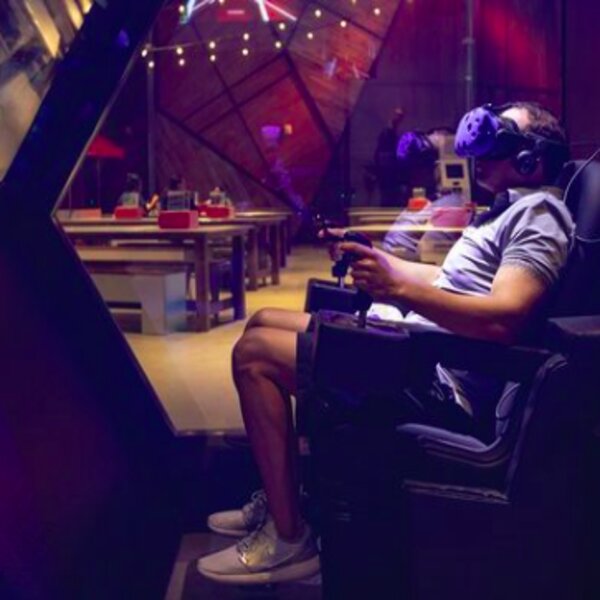 Don't miss Los Angeles' smaller theme parks
Browse any 'things to do in Los Angeles' list and you'll find Disneyland up there, front and centre. Yes, it's a wonderland of primary colours, animated heroes and whimsy. But, there are more Los Angeles theme and amusement parks you'll want to visit. They range from the tiny, Two Bit Circus, (where all your pixel-fuelled gaming dreams come true) to the behemoth golfing concept that's sweeping the states – Top Golf. More traditional fayre comes courtesy of Universal Studios, of course. But you might prefer the vintage feel of the Santa Monica Pier ferris wheel. Like everything in LA, there's a theme park for everyone, it seems.
Collect Disney 'easter eggs'
There's a reason Disney ranks right up there in the Los Angeles tourist attractions charts. Before the Anaheim all-engrossing alternate reality park popped up, Walt was brewing up ideas across the city. So, if you're a Walt Disney fan, don't miss the 'easter eggs' lying around LA just waiting to be found. The holy grail has to be a visit to Walt's barn out at Carolwood Drive. The place the great man built his model railway and, no doubt, spent hours dreaming up new characters is now a tucked away mini museum. On Hollywood Boulevard, the Snow White Cafe is an intriguing little nook dating back to 1946. Disney animators – and Walt, used to hang out here.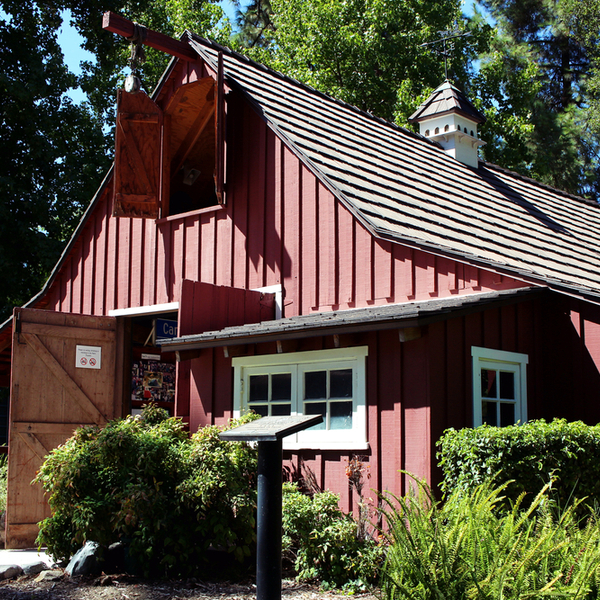 Those in the know come here to see the Snow White mural on the back wall. Whether it was painted by the original animators is open to debate, but the evidence stacks up. Those two Disney extras should get you started, it's over to you to find more…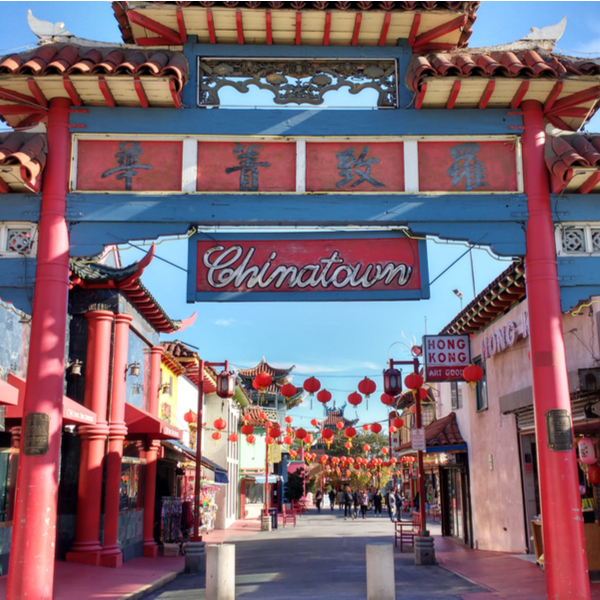 Graze from a global menu
Los Angeles is a city that likes to eat. A lot. Round the clock access to global eats is something to be celebrated. But with all the competition Los Angeles restaurants face, some meal times can start to feel a little schticky. Even within the Michelin-starred walls of Vespertine, things start to get a little … weird. In this city, taco trucks are lauded for their tasty eats, a zingy, nutrition-packed salad bowl is never far away and belly-busting brunches are too tempting to ignore. Cali-inspired eats are one thing, but you'll find yourself straying to the Korean quarter, Chinatown or just picking a place off the atlas and tracking down a suitable restaurant. If all that feels overwhelming, join a growing number of residents who like to take their packed lunch to the zoo. 
Don't worry, there are no animals in this one. Abandoned in 1966, you can eat your marmalade sandwiches in the bear pit before exploring the rest of Griffith Park. 
Hike through LA's canyons
Get your outdoorsy fix on and leave the sprawl of Los Angeles firmly in your rear view at one of the parks, trails and canyons around the city. Scamper around the Cave of Munits at El Escorpión Park for stunning views and to ponder the legend of the Chumash tribe. Rumour has it they used the caves for solstice ceremonies. For a slightly shallower excuse to get your cardio in, head to the top of Runyon Canyon. From there you can gawp down in to the multi-million dollar mansions that have colonised the Hollywood Hills. Cheaper, and less brash, than a Starline Tour – it also comes with the chance to bump into a celebrity during your run.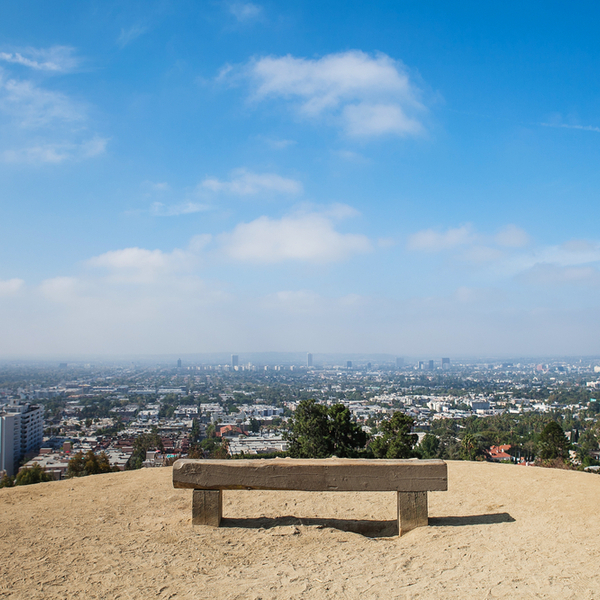 Orbzii tip: For another chance to wedge a little pop culture into your hiking, take a drive out to Malibu State Park. The 7,000 acres have been used as a set for Planet of the Apes and M*A*S*H. The real star is the shade dappled woodland though.