Making a splash with some water sports is one of the best things you can do on your Lake District holiday. There are dozens of different pursuits to try your hand at, from the adrenaline pumping paddle boarding to a more laidback canoe trip, and the various bodies of water that make up the National Park offer plenty of space to try in.  
Most of the water sports infrastructure is housed around the larger, more populous lakes like Windermere, although there are specialist companies who will take you to smaller lakes and tarns to paddle around in. If you are a committed water sports person with their own equipment, then make sure to check if you're allowed to mess around in a specific body of water – as long as there are no motors involved it should be fine, but it's better to be safe than sorry!
Water Sports in the Lake District
Water sports in the Lake District are generally based around Windermere, as it is the largest and most popular lake. There is a speed limit of ten nautical mile per hour, which means that jet skis and speedboats are never seen on the waters. While this is a bit sad for the adrenaline junkies, it does mean the lake remains quite serene, even with the thousands who flock to its shores. This limit applies to most of the larger lakes in the National Park, although there are some exceptions like Bassenthewaite, where you can use a powered craft if you have a permit.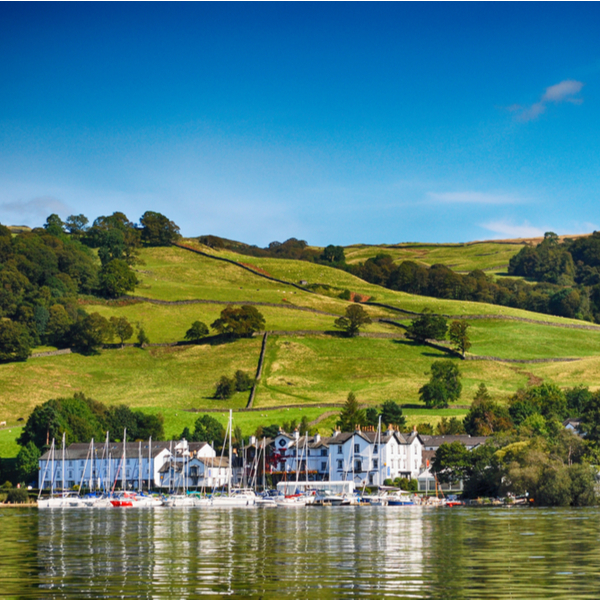 Because of this speed limit, the activities available tend to be paddle and sail based, with kayaking, canoeing, and paddle boarding all incredibly popular. Most lakes are fine for you to go out on without permission, although Crummock Water and Buttermere require a permit for sailing and row boats, which you can enquire about by contacting the National Trust, North West Branch.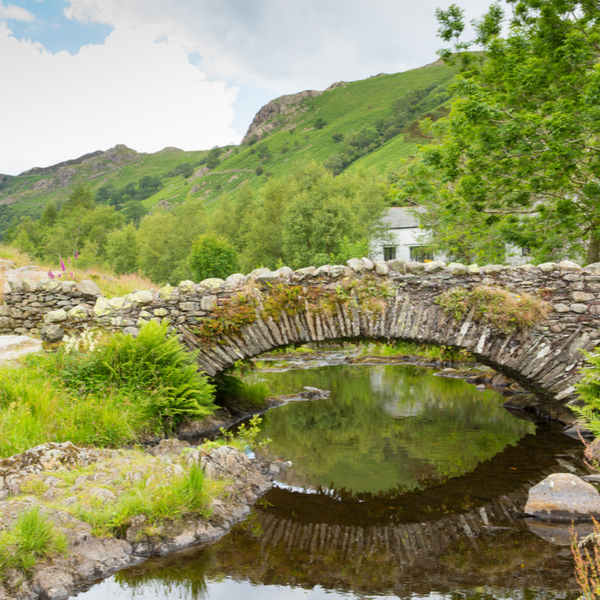 It's not just lakes you can paddle around during your trip up to the Lake District. Borrowdale Valley, south of Derwentwater are host to beautiful rivers and streams suitable for a calm paddle, in one of the most idyllic settings in the entire National Park. 
Generally, Windermere, Crummock, Coniston, and Derwentwater are the best places to do water sports of all kinds as they have the most options around them and are also quite large. If you don't have your own equipment, then these lakes have got you covered. Windermere is the largest and busiest, but has the most amenities, while Crummock Water is the smallest. Derwentwater is the widest and has the most islands in it, which make useful markers for fun races on the water. 
Hiring Equipment in the Lake District
Most people won't have their own canoe, kayak, or other water sports equipment when they come to the Lake District, but there are dozens of places to rent these items around Windermere, Coniston Water, Derwentwater, and Ullswater.   
Equipment prices vary depending on time of year and length of rental period, and some hire places will only rent out equipment alongside guided group tours or events, so if you are looking to do your own thing, just double check the rules before heading onto the water.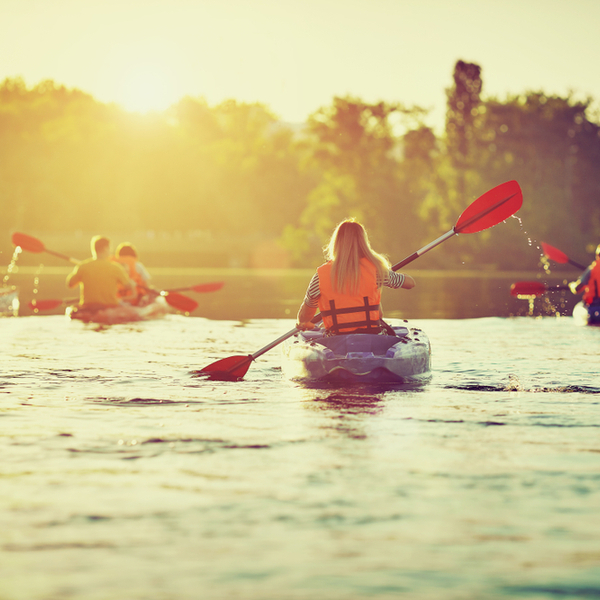 Kayaking in the Lake District
There are plenty of great places for kayak hire in the Lake District, but one of the most established businesses – and one of our favourites – is Coniston Boating Centre. They provide the kayak, paddles, a buoyancy aid, and brief instruction before you go out on the water. The staff are all avid kayakers, so are more than happy to answer your questions. 
Kayak hire here lasts for two hours, and costs GBP 20 for one single kayak, or GBP 25 for a double kayak. For the single kayak, you must be over 14, but children are allowed to share with an adult in the double kayak.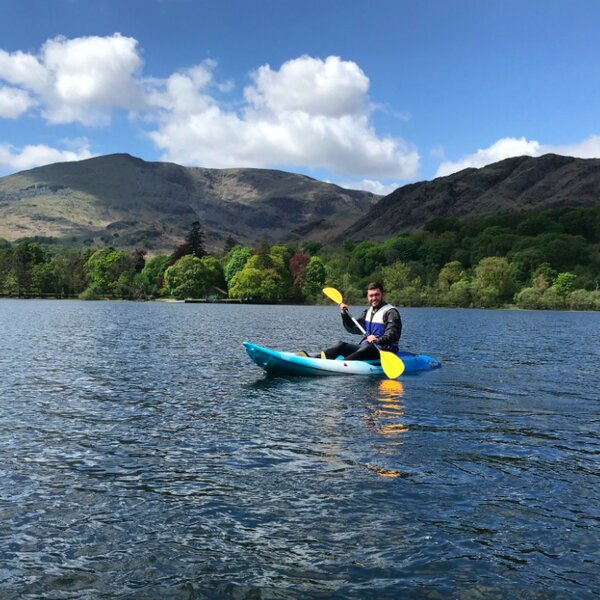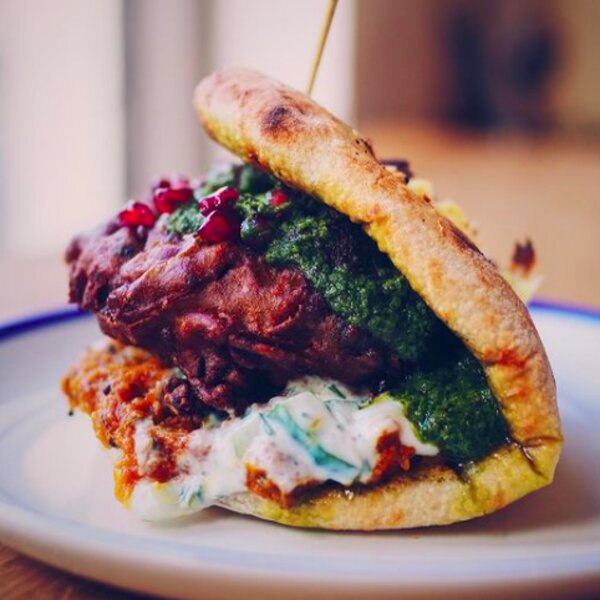 Another great venue for kayak hire in the Lake District is Windermere Canoe Kayak. On the shores of the titular, massive lake, hire costs GBP 22 for a single kayak and GBP 25 for a double kayak, although they also have premium kayaks for more serious participants at GBP 30. The rental period is two hours. 
For the premium rental, Windermere Canoe Kayak request at least one member of the group has a BCU 2 Star award or higher, but if you are a competent and regular kayaker, you can usually have a chat with the staff, and they'll be happy to rent to you.  
Hire periods here are between 9.00 – 11.00, 12.00 – 14.00, and 15.00 – 17.00. 
If you want a Kayak Tour, then Brockhole on Windermere offer a great option. The cost of GBP 45/per person might seem a bit steep, but it includes rental, a half-day session, and a packed lunch, and being on the water with a professional can really help you to push yourself and get the best out of your kayaking in the Lake District.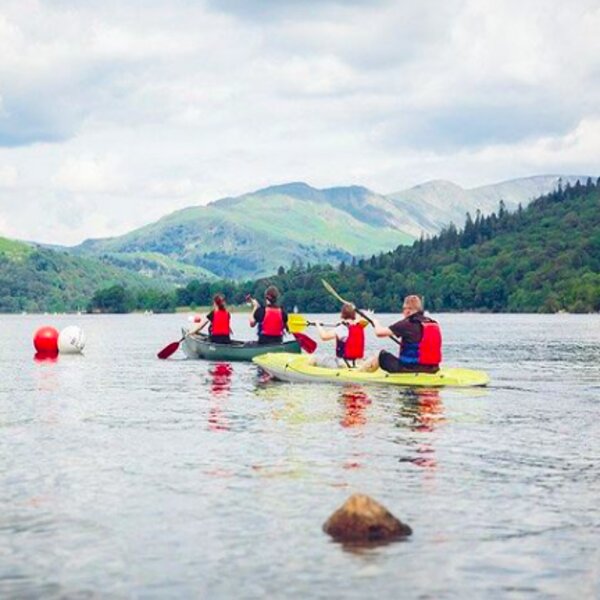 Canoeing in the Lake District
Much like kayaking, canoeing in the Lake District is a fun and popular pastime among visitors and locals alike. Canoe hire in the Lake District is easy, with dozens of businesses happy to rent you the equipment. 
Brockhole on Windermere offers all kinds of boats for rent, including some of the cheapest and most reliable canoe hire in the Lake District. A one- or two-person boat is GBP 22.50/hour, and for two adults and one child it's GBP 27.50/hour. This includes buoyancy equipment. However, they do require that the person hiring the canoe has had experience in a Canadian Canoe before (the type of canoe they hire out).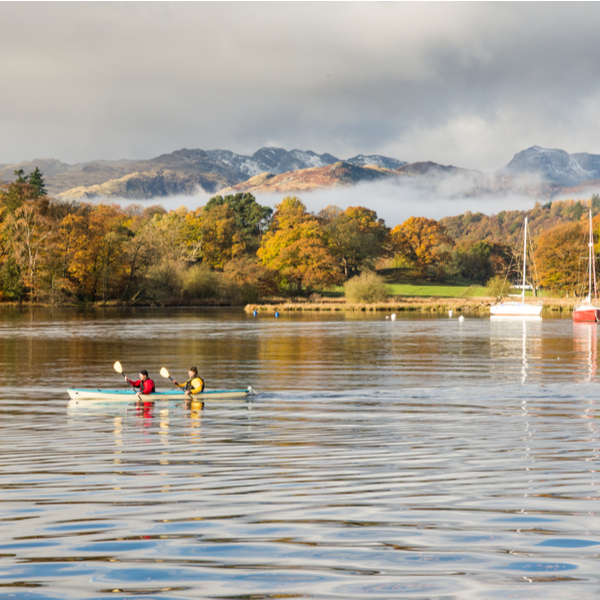 You can go out alone, or if you want a more social experience, Go Paddling have starter sessions running regularly, so you can find a group of regular canoers to paddle with. 
Paddle Boarding in the Lake District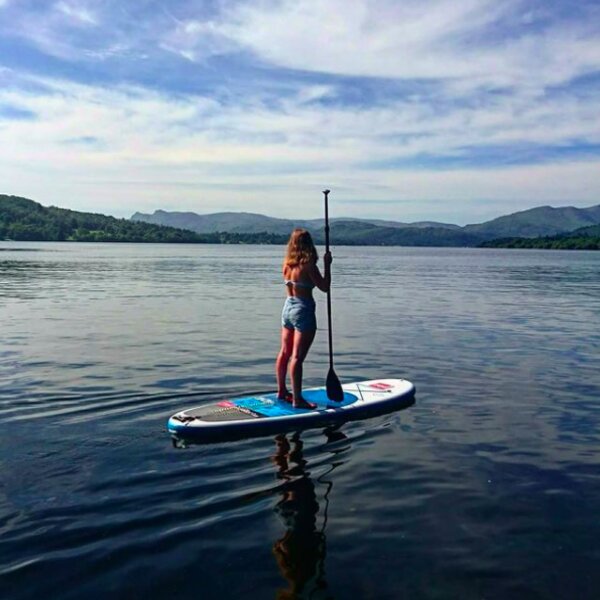 Lake District Paddle Boarding can take you to Derwentwater, Ullswater, Windermere, Coniston Water, and on the River Derwent for your paddle boarding experience. Their introduction sessions last two hours with a qualified instructor, and takes place in Derwentwater or Ullswater, costing a relatively cheap GBP 45 (including rental). Here you'll learn the basics of form and how to paddle efficiently, safely, and for the most fun. By the end of the session you'll likely be ready for a cuppa and a lie down, equally wanting to keep going as it's addictively exhilarating! 
If you've had some experience paddling before, or you complete the session, then you can try one of their guided tours of the lakes or river. These sessions include a paddle board, buoyancy aid, and dry bags. Wet suits are not provided but only GBP 5 to rent, which comes out very cheap as it is a three-hour session at least. The tour itself costs GBP 50 per person. 
If you know what you're doing and just keen to get some Lake District paddle boarding in, you can rent a board (including the paddle, buoyancy aid, and wet bag) from Windermere Canoe Kayak for GBP 20 for two hours, GBP 25 for three, and GBP 35 for the whole day.