If you're going to unwind your tense shoulders anywhere, make it Goa. Yoga retreats are Goa's bread and butter, but there's a growing crop of alternative wellness camps to dip your henna tattooed toes into too. We've omm'd and ahh'd our way through the lot to bring you everything from the best ayurvedic treatment in Goa to a spot where you can combine surf and yoga moves. And, of course, we highlight the best wellness retreats that might have slid under your zen radar. Namaste. 
Yoga retreats
Bamboo Yoga Retreat
Daily life at Bamboo Yoga Retreat is fairly flexible. Far from being a yoga pun, your practice options here are diverse, to say the least. You'll have a least two chances a day to join a 90 minute yoga class. Lead by practitioners whose knowledge extends to Yin, Vinyasa Flow, Hatha, Ashtanga, Sivananda and more, even lifelong yoga fans can pick up a new pose or two. The real question is, will you have the willpower to roll out of your hammock into one of the retreat's two yoga shalas? Possibly. At sunset, the shala overlooking Patnem Beach seems tempting. But then, the views at the temple shala are only enhanced by the ancient and sacred vibes coming off the nearby mountain. The rest of the day is yours to spend as you wish.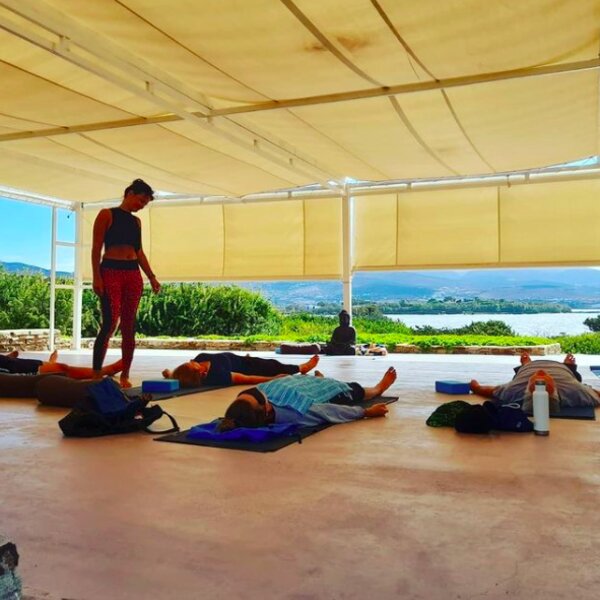 You might need to allocate at least a little of that time to choosing your daily plate at the extensive vegetarian buffet. Organic and locally sourced, it's the perfect match to Bamboo's pick and choose approach to yoga retreats.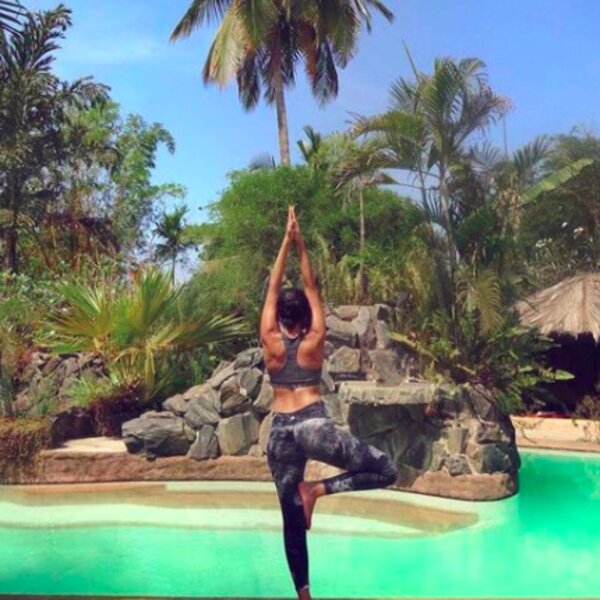 Yoga Magic Eco Retreat
Huts made from cow dung might not immediately scream 'eco-paradise', but that's the magic of Yoga Magic Eco Retreat. Bringing an upscale vibe to a very sustainable yoga spot, this is a place to indulge a little, without worrying about your carbon footprint. Solar panels, Agnihotra fires – and a rather genius loo system – mean not a single thing is wasted. We'll spare you too many details, but you're essentially helping the local banana crop flourish! Away from the eco-sensibilities, their tented eco lodges are chic spots nestled suitably close to a very welcoming natural swimming pool. But what about the yoga? Here it's transformative, cleansing and morale boosting. 
Newbies will come away with newfound flexibility and yoga devotees will revel in the opportunity to align their mindfulness with a holiday that takes care of the local environment for you. Leaving you free to lounge poolside – or get a massage, with a clear eco-conscience. 
And for something a little different…
Surf and yoga
In Goa, surf and yoga go hand in hand. The core strength you build from one discipline helps the other producing a net circle of joy and washboard abs. Whether you're yet to master your first pop up on the board or you've been practising your Virabhadrasana for years, a stretch in the Surf Wala SurfCamp combines the two. The focus is mainly on surf lessons on Arambol beach, with two lessons that take advantage of the early waves. The afternoon's are yours to roll out your yoga mat, introduce some kickboxing into your routine or sharpen your pool skills in the Surf Club next door. Definitely not a detox getaway, Arambol's nightlife scene delivers on parties and nightlife, if that's your scene.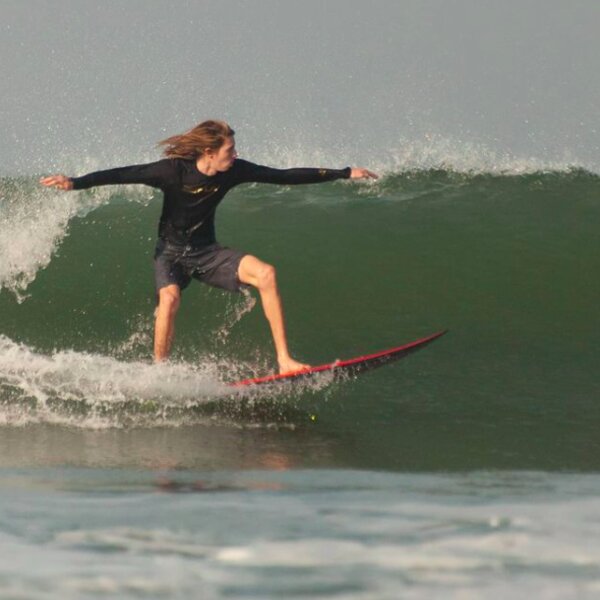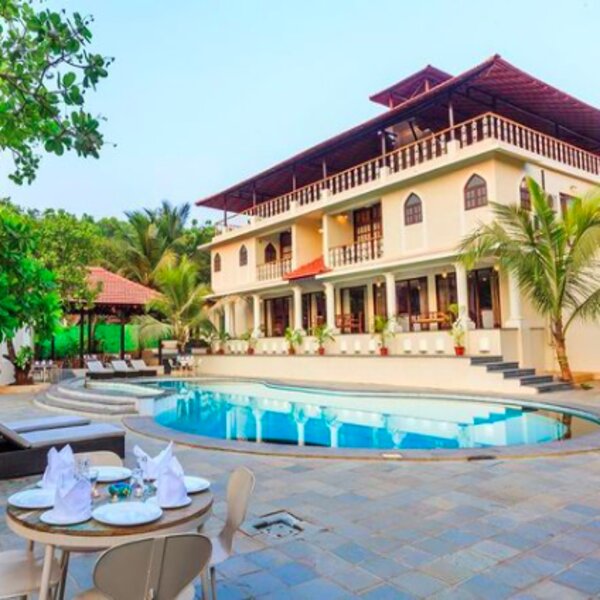 Spa and yoga
While we're all for booking for a muscle-testing two weeks in a yoga retreat, Goa does have other options. And when your thighs are pleading for mercy after one too many chair poses, the rejuvenating massage tables at Aura are just too tempting. This rather luxe hotel in Mandrem sits in a tranquil, 4 acre orchard. When you're not blissfully hugging one of the many trees, the sweet scented spa will knead, massage and revive your worries away. The one item that really zings on the spa menu? Body massages that come with dessert. This is the kind of wellness break we can get behind. Calories aside, Aura's wellness philosophy includes a menu that comes with healing properties. Fitness, wellness and holistic dishes that cater for veggies, vegans and gluten free diets mean you leave Aura feeling refreshed and ready for life back home. 
Emotions and yoga
While we're all stretching and toning our way into yet another pair of Lululemon leggings, it can be easy to forget to take care of our inner selves. If your stream of consciousness could do with a break too, pop yourself on the Mind & Emotions Retreat at Earth Yoga Village. Mixing three hours of yoga a day with meditation, counselling and wellness practices, the retreat will empower you with self healing know-how to take forward into everyday life. Classes focus on connecting with nature, spiritual activities and wholesome meals that encourage you to get in touch with your inner wealth. Prepare to spend time with your inner child and find joy, kindness, peace and compassion. Blissful.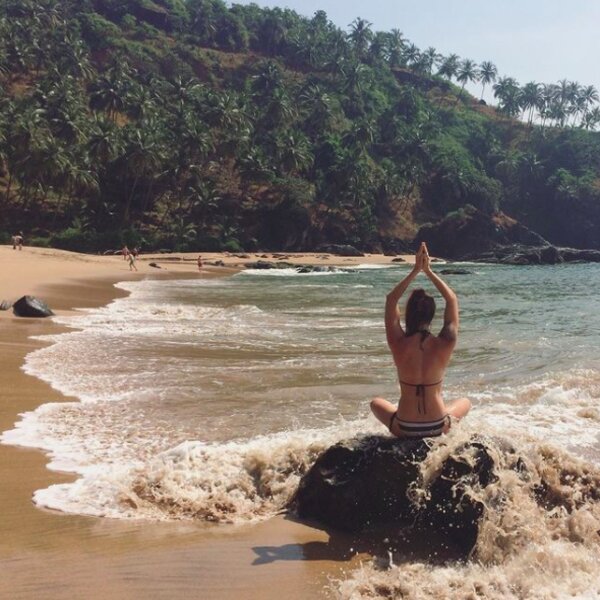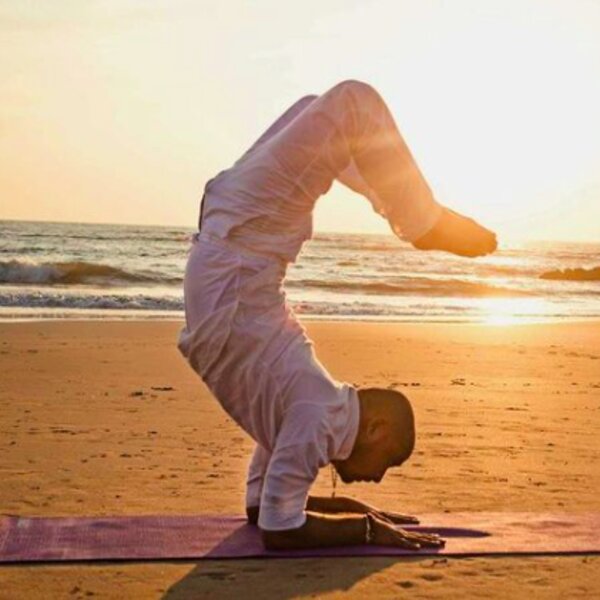 Yoga and … just about anything
One of Goa's more diverse yoga retreats, there's little the team at The Beachhouse can't offer to pair with a yoga class. Detoxes, spa treatments, meditation retreats – just the kind of match ups you'd expect. But they also offer the chance to experience ayurvedic treatment in Goa. With help available for everything from diabetes to the menopause, they even pair with a clinic that can whisk you into the chair for a little dental treatment. In-house experts include nutritionists, fitness instructors, spa therapists and hypnotherapists, delivering a retreat to really unplug from the daily grind and give yourself a full body and mind overhaul. The luxury rooms at their Sernabatim Beach house might lack in rustic vibes, but there's a lot to be said for a minimalist space to retire to after a day of mindful limbering up.