The seemingly endless miles of coastline make Cornwall an ideal spot for wildlife watching. No surprises there. But if you're only expecting to spot a few seals and sea birds, think again. Basking sharks cruise the waves in summer, while minke and fin whales make enough sporadic appearances to make it worth getting out on the water. Pods of dolphins seem to love Cornish waters as much as the holidaymakers, but don't forget to point your binoculars to the clouds now and again. Kestrels, peregrine falcons, northern wheatears, snipes, curlews and more roam the skies. 
Seals
You're almost spoilt for choice when it comes to spotting seals in Cornwall. There's the obvious pick – namely, Seal Island in St Ives, where you'll find an Atlantic grey seal colony basking on the rocks. You can spy them from the nearby clifftops, or join one of the many local tours that swing by to get a closer look. Though, if you like your wildlife spotting to err on the low impact side of the coin, hop aboard Marine Discovery's catamaran.  Their wildlife spotting trips aren't seal focussed – but rather a chance to sail the waters off Lands End into well known feeding grounds. The onboard marine scientists will be gathering data as you spot wildlife, and their trips offer a real chance to gen up on Cornwalls sea species.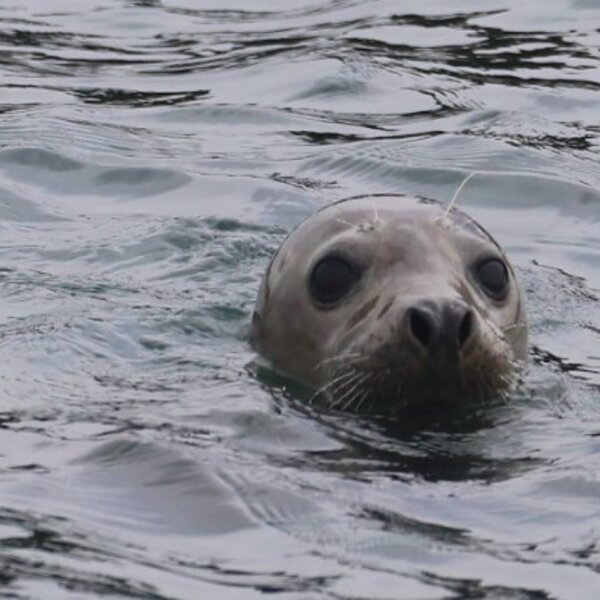 Orbzii tip: If you're not in the market for a boat tour, The National Trust has mapped out a 2-3 hour coastal path walk at Pentire Point. Seals aren't guaranteed, but sweeping coastal views are. And, the walk comes with a fair chance of a Peregrine Falcon or pod of dolphins passing by.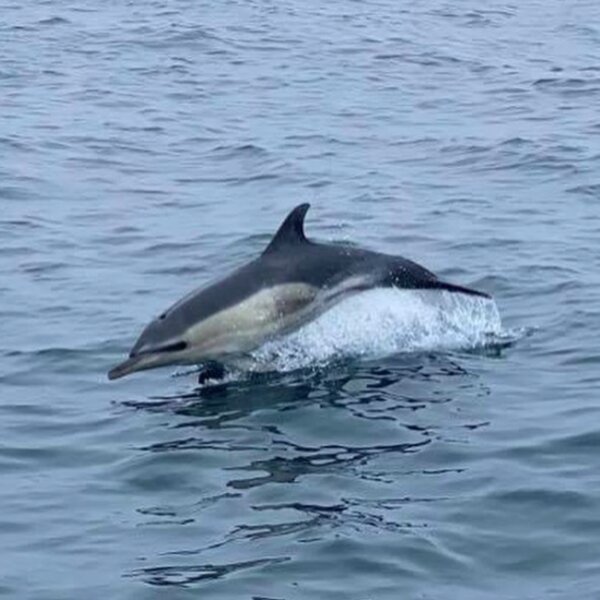 Dolphins
Watching dolphins in Cornwall can be as easy as sitting on a headland and spotting a breach or two in the bay below. Pop to Port Isaac or Padstow to try your luck at catching sight of common or bottlenose dolphins enjoying life on the north coast. If you take your wildlife spotting a little more seriously? Dolphin Watch UK organises full day boat trips from Fowey Harbour with the sole goal of find dolphin pods. You'll hug the coastline to begin with – hoping for harbour porpoises and seals to pop up. From there? You're out to sea in search of dolphins and rare sea birds. It's eyes to the sky for shearwaters, storm petrels and kittiwakes. In the water? Well, there has been talk of whale sightings on some tours too… 
Whales
How can we best describe whale watching in Cornwall? If we had to pick one word, it would be patchy. Whales do live off the Cornish coast – and are spotted year-round. Species include the massive fin whale, down to the smaller, but more frequently seen, pilot whales. By far your best chance to see any cetaceans is to join an experienced whale watching tour. AK Wildlife Cruises has an impressive track record with minke, fin and pilot whales – plus a whole host of Cornish sea life. Tours range from 3 – 7 hours, but we'd plump for a longer trip to maximise the range of wildlife. You'll be sailing from Falmouth Bay – and, whatever the weather, it's best to bring your waterproofs.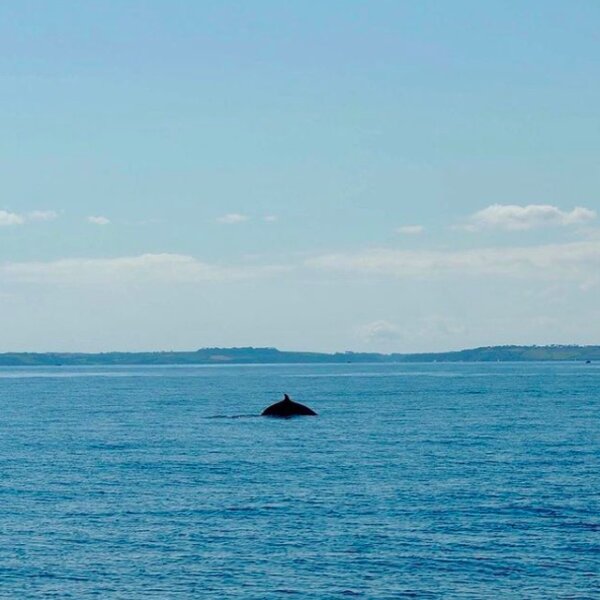 Orbzii tip: Skipper 'Captain Keith' has worked with big names to film some big sea life. While you're on board, quiz him about working with Michaela Strachan to film basking sharks.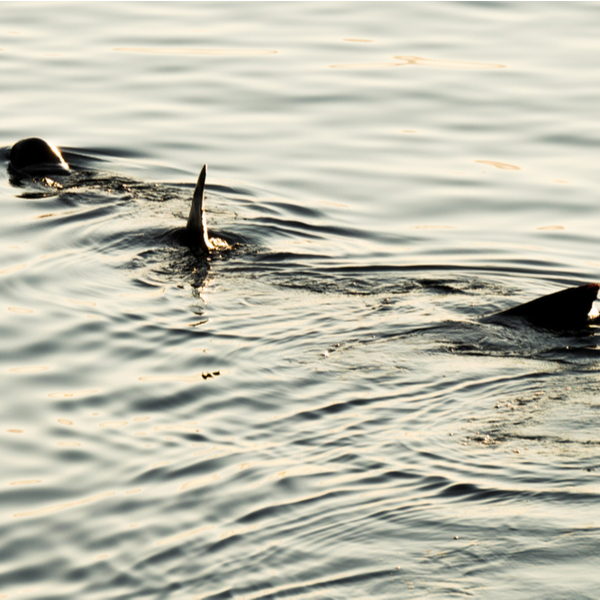 Basking Sharks
Before you get a little antsy about sharing your seawater with these massive sharks, rest easy. They might be the world's second largest shark species, but they're only interested in eating plankton. Shark fears aside, you don't even need to be in – or on – the water to catch sight of these placid swimmers. Head to a cliff top – safely – and cast your eyes – or binoculars towards the ocean. When conditions are just right (think warm and sunny days between May and September) they can be seen swimming open-mouthed near the surface. Prime viewing spots in the past have included the coastal path at Pendennis Point, Gwenapp Head and Sennen Cove. 
If you want to get a little closer? Try your luck with a tour from Padstow Sealife Safaris. The sharks  are best described as elusive, but you'll also be looking out for sunfish, porpoises, puffins and dolphins.  
Birds
Given the huge range of territory, number of species and scope for birdwatching in the county, it seems a little unfair to lump all of Cornwall's birds into one group. A birdwatcher's paradise, you can choose from coastal birds, moorland predators or wildflower meadow songbirds. Sightings come when you least expect them, so it always pays to have your camera, binoculars and field guide at the ready. It's too tricky to name just one place but a walk along the coastal path at Trevose Head perhaps offers the chance to tick off some must sees. Kestrels here seem unfazed by the steady stream of hikers, hunting right on the path. Little buntings flit between the seed heads in the long grass and herring gulls swoop down to the seas below. Look carefully, and you may just catch a northern wheatear passing by.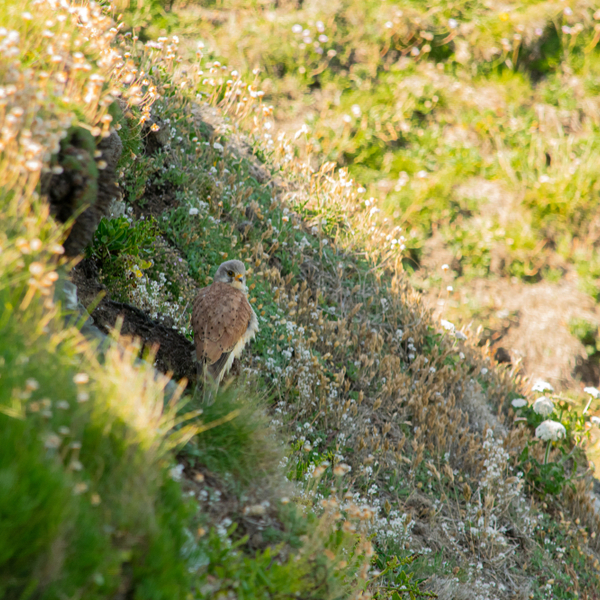 Orbzii tip: If you prefer waders to raptors, head to the Fal Estuary. Devoran's the place to see curlews – and, if you're keen to know more, take a note of the coloured bands on the birds' feet. The numbers can tell you where the birds were ringed – and how far they may have travelled to reach the estuary.