A Copenhagen Christmas can be a wonderful thing, with the city serene in a blanket of snow, mulled wine and beer by the fireplace, and plenty of delicious, cinnamon-scented goods to keep the cosiness going. In fact, visiting the Danish capital at any point over the colder months allows you to see what a winter wonderland the city turns into, and in typical Scandi fashion, almost nothing seems to be affected by the mounds of snow that float down virtually daily, so you're unlikely to find your plans cancelled due to weather. If you're lucky enough to be here during a particularly cold snap, you'll see the small lakes in the city centre freeze over, followed by locals having snow fights on them.  
Whether you're keen for Copenhagen in December for Christmas, or just visiting over the early months to get the most out of the snow, there's plenty to see and do here in the colder parts of the year. Here are some of our favourites. 
Bastard Café
What's better than sitting in a cosy room with your loved ones while the snow and wind swirl about menacingly outside? Doing it with access to almost every boardgame you could think of. Bastard Café is located in the heart of the city and is one of the best places to visit in the Danish capital any time of the year, but it's especially welcoming in the harsh Copenhagen winter.  
Selling a mixture of hot beverages and alcoholic drinks, as well as a selection of bar food, you can while away the hours in this lively café, where there are almost four thousand games to choose from.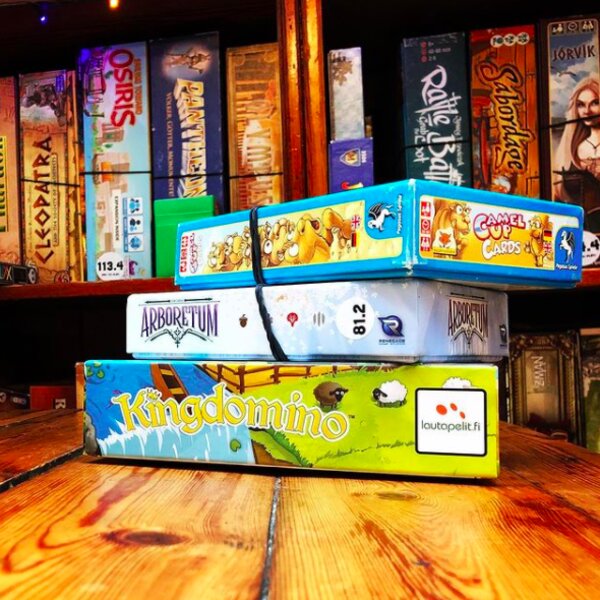 Most games are available to just take from the shelves that line the café, but some of the more popular ones require a member of staff to get, and you may need to wait for them. Expect a sociable atmosphere and don't be afraid to try something new: the staff are highly knowledgeable and can usually clear up any issues you might have with unfamiliar games.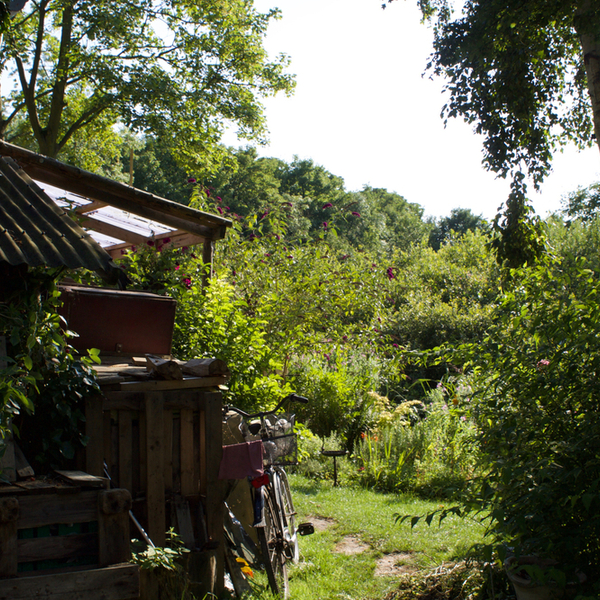 Walk around Christiania (via Nyhavn)
Freetown Christiana is one of the most talked about (and successful) long-term communes on the planet and has become a tourist attraction in its own right thanks to its lax rules and general hippy vibe. While there are rumours aplenty about what you can and cannot do in this unique little society, the fact of the matter is it's both incredibly safe and generally quite a normal place to hang around. Of course, the bohemian vibe and plethora of cultural exhibits in Christiania will remind you you're somewhere unique, but as far as things to do in Copenhagen in winter go, you'll be hard pressed to find a more interesting way to spend a day than walking through this social experiment. 
Christiania is also home to a wonderful little trek around the perimeter, which takes you past a lake and through a gorgeous woodland, which looks especially gorgeous when frosted over. If you're keen to walk through other aesthetically pleasing neighbourhoods then just a short hop from Christiania (and back towards the centre of town) is Instagram favourite, Nyhavn. The colourful houses here are some of the most photographed in the world, although this is usually during summer. However, against the crisp, white backdrop of winter and the (sometimes) frozen canal, these buildings pop even more, making this a perfect stop on your Copenhagen Christmas itinerary.  
Rundertaarn at night
One of the most iconic buildings in the entire country, the Round Tower is well worth a trip at any time of year and any time of day, but if you're doing a Copenhagen Christmas you should take advantage of the shorter days to get up here during the darker hours. The city sparkles beneath you for miles to see and is especially gorgeous during the Copenhagen winter with all the snow making the Danish capital look like it belongs in a snow globe. The tower itself is steeped in history, the foundation stone being laid over 400 years ago.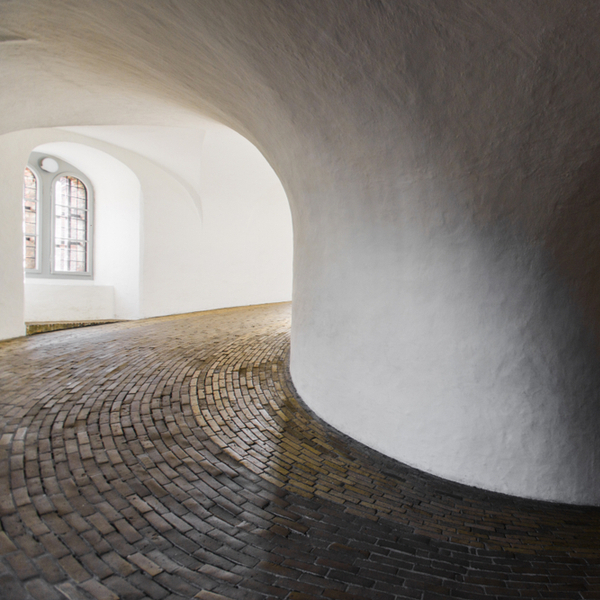 If you are a bit of a culture vulture, then you should consider a guided tour; the staff are all incredibly knowledgeable and you'll get the chance to visit parts of the structure that aren't available to general admission ticket holders. Tours last around sixty to ninety minutes, and cost DKK 800 (EUR 108/GBP 95). General admission is DKK 40 (EUR 5.50/GBP 5).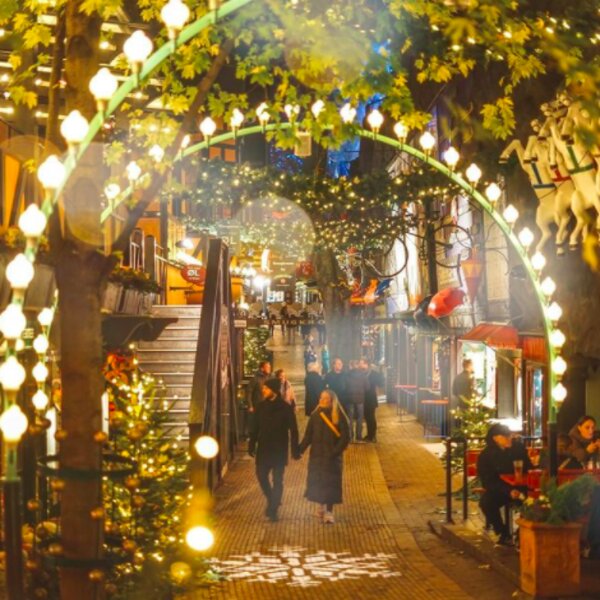 Winter Wonderland in Tivoli Gardens
The famous amusement park in the centre of Copenhagen goes all out for Christmas. From late November up until the big day, one of the busiest and largest winter wonderlands in Europe is hosted here. If you do spend the day wandering around you can browse some fine local produce and snag a bucketload of unique artisan gifts to send back home. There's also food and drink available, with Christmas classics like mulled wine and a glut of local delicacies on offer too – sylte (pork meat jelly) and Akvavit (a herb-infused spirit) are two popular choices. 
The gardens themselves are decked out in full festive gear, sparkling in the night-time like a jewel in the Copenhagen Christmas crown, looking especially gorgeous when there's a layer of snow for it all to gleam off. There's also an area for Santa Claus, and, of course, a massive tree at the heart of the complex to tie it all up, meaning you get the best of a traditional Christmas while being somewhere new. What's not to love? 
Drink in Bodegas
Scandinavia is generally known for having a high quality of life, with a cost of living to match. However, when it comes to having a drink, even in expensive Copenhagen you won't have to cough up too many Kroner to have a good time. There are hundreds of cheap bars dotting the city, places where the locals go to unwind and have a few without breaking the bank. Locally known as bodegas, they're very different to the one-stop convenience stores in New York. While some are definitely not for the faint of hearted, the vast majority are incredibly welcoming to tourists and locals alike, especially if you buy a couple of rounds for the regulars, making this one of the best things to do in Copenhagen in winter if you want a real local experience.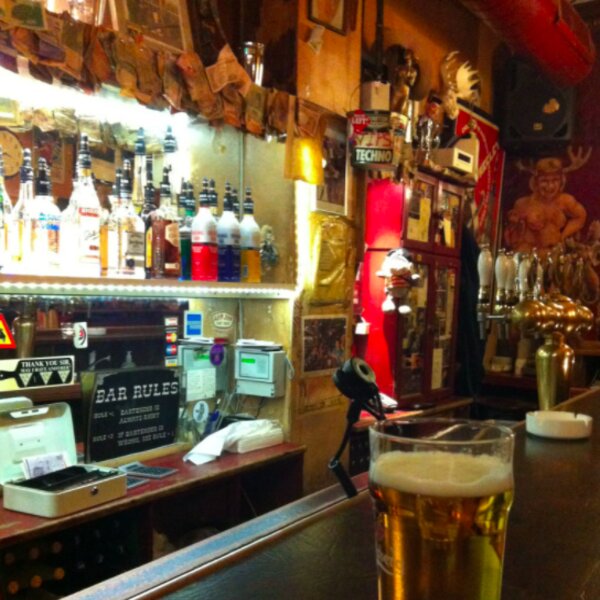 Some of our favourite Bodegas in the city centre are Moose Bar, one of the oldest pubs in the city, Toga Vinstue, and Kanal Bodega. All three serve up cheap drinks and a great atmosphere, making them the ideal places to end any of your long Copenhagen winter nights.