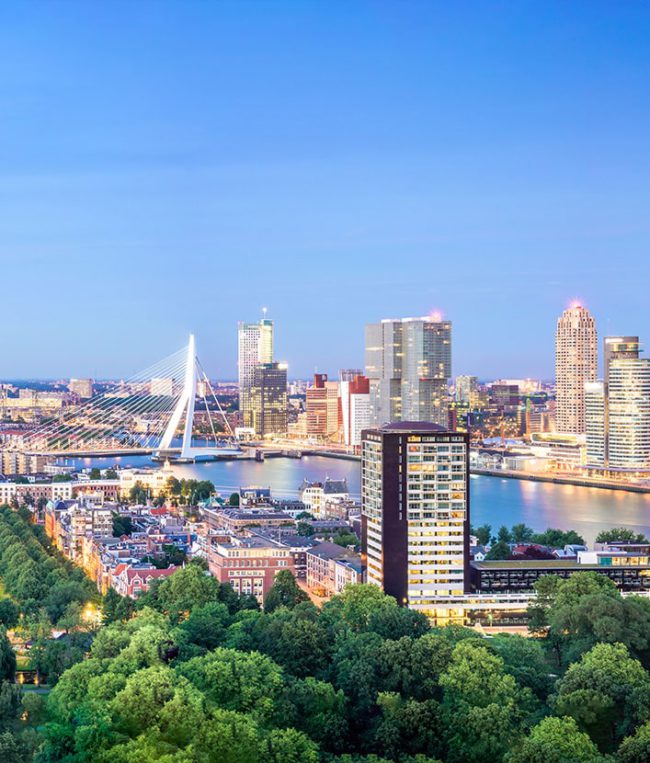 It has been likened to a 'Dutch Brooklyn', thanks to its plethora of striking architecture, cool concept shops and thriving underground club culture. Rotterdam to those in the know (and if you are reading this, consider this to be YOU!) has undergone quite the revelatory transformation in recent years. From an uninspiring port town to a dazzling design destination – an indomitable treasure trove of modern architecture, quirky eateries and thought-provoking art galleries.
It's time to look beyond Amsterdam and consider an alternative in the shape of Rotterdam. It is a city that wears many hats – it's a thriving port city, with an on-trend nightlife, a sophisticated shopping destination with anart and design scene to rival the coolest of cultural hotspots.
Above all, when you think of design in Europe, surely Rotterdam springs to mind? It's worth a visit for the architecture alone. It pushes boundaries, showcases innovation and continuously inspires. Rotterdam's skyline is always changing. There are many things to do as you navigate your way around Rotterdam's skyscrapers. You can go on a shopping spree, enjoy some of the city's excellent food, and visit a range of exciting museums and attractions in and around the city centre. So let's get started!