From Michelin-starred fine dining and homespun paella joints to elegant bistros and cheap-and-cheerful tapas bars, Girona is a giant of Catalonian food culture as well as a world-class food destination. 
This charming walled city is home to the twice-ranked World's Best Restaurant, El Celler de Can Roca, but this mediaeval metropolis also has a superb selection of restaurants, bistros and cafes. 
Girona is at the heart of a thriving gastronomy scene that is propelling Catalonia on to the world map of culinary eminence. 
If you are wondering where are the best places to eat in Girona, our handy guide will reveal all; rounding up the top restaurants in Girona to enjoy breakfast, lunch and dinner.
Breakfast
Bye Bye Blat
Coelaics rejoice! This fun little cafe and bakery is 100% gluten free. You may have gathered that blat means wheat in English which translates as 'Bye Bye Wheat'. Whether you are a coeliac or are just swerving gluten Bye Bye Blat is a bakery and café for coeliacs and anybody who doesn't want to eat gluten, this is an ideal breakfast spot for you. The pastries are absolutely sublime and you'd never guess they are wheat free.
You can also pick up some vegan and sugar- and lactose-free products too. Got up a smidge too late for breakfast? Bye Bye Blat also offers a fab lunch menu where you can enjoy gluten free pizza, gluten free beer and other dishes.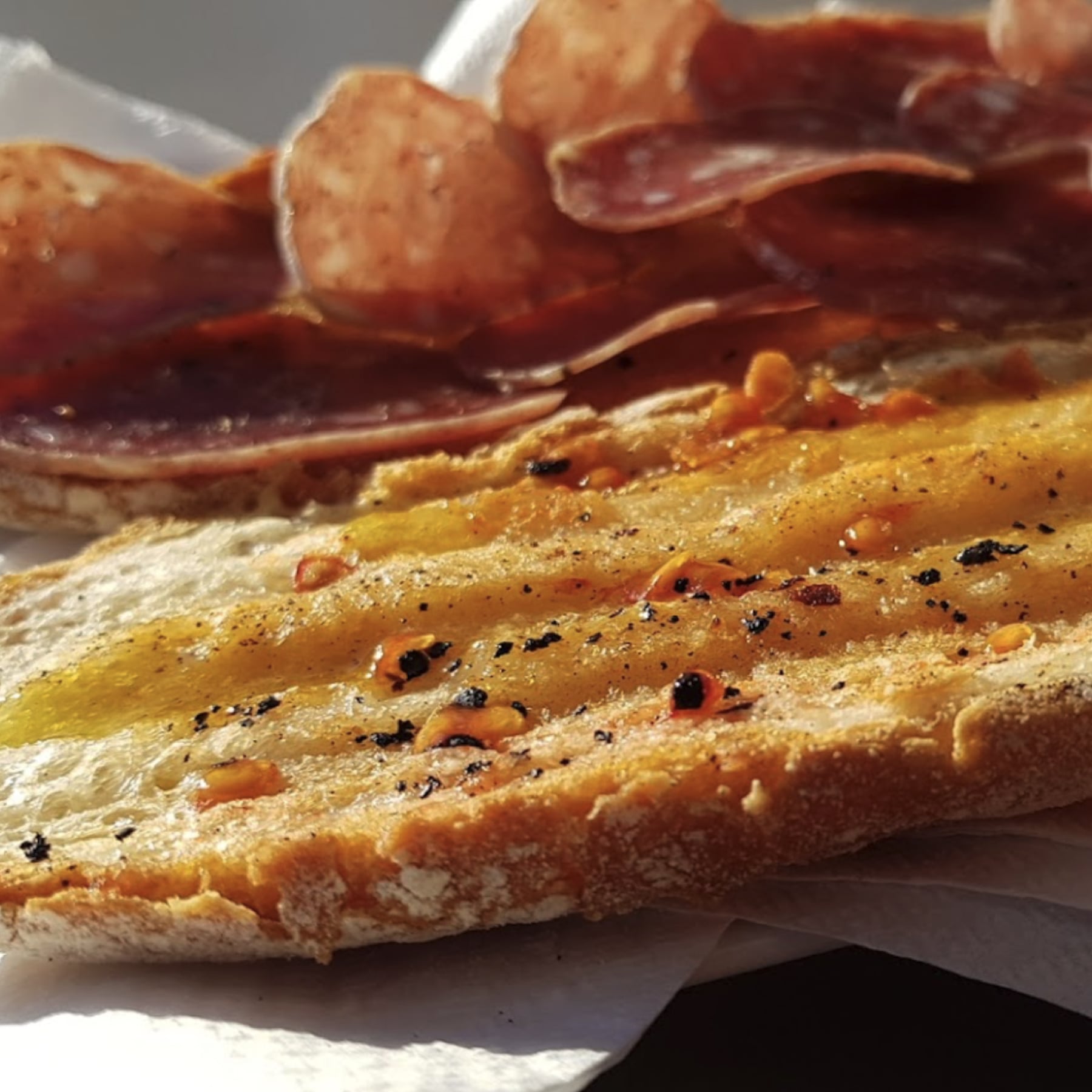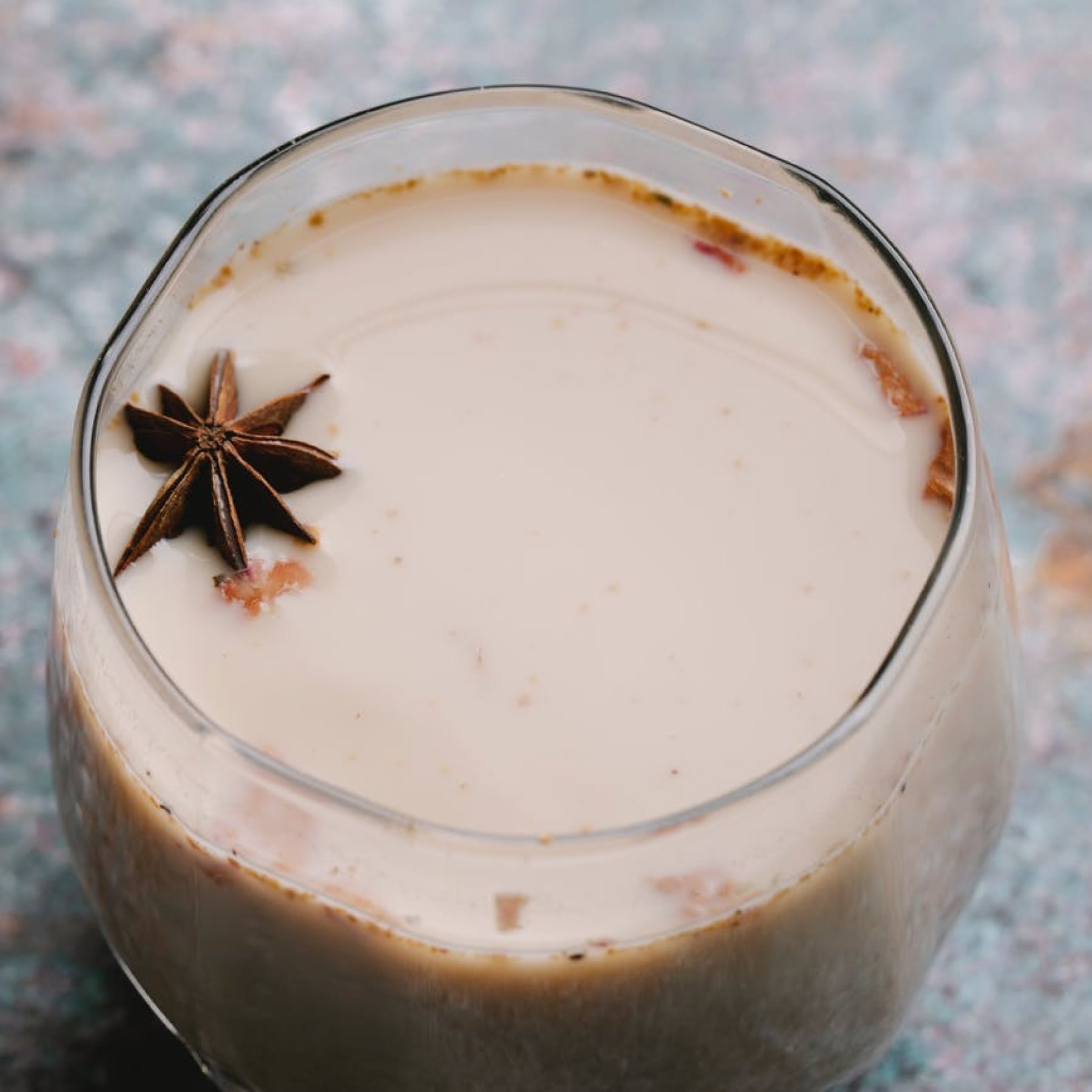 Cafè Royal
Cafè Royal is one of the best restaurants in Girona and is situated in Plaça de la Independència, which is one of the busiest squares in the city. Sit amongst the colourful graceful arches and elegant Catalan architecture.
If you are looking for a sun-dappled spot to watch the world go by, then Cafè Royal has to top the list of one of the most suitable restaurants in Girona. The breakfasts are a typical Catalan style, think delicate pastries, freshly squeezed orange juice and plenty of coffee. Keep an eye out for their great coffee art which includes creations like intricate flowers.
Seeking out a more unusual beverage? Then you are in luck, they have an extensive range of refreshing cold drinks such as horchata and granissats; a refreshing flavoured slushed ice drink. 
There's also a great selection of innovative mixes of fresh juices and herbal infusions to choose from.
Xocolateria l'Antiga
For a true Catalan breakfast experience, look no further than one of the most authentic restaurants in Girona, Xocolateria l'Antiga. A favourite of the locals for over 100 years, you can see why this is one of the most popular restaurants in Girona.
We're not going to lie, if you are looking for a healthy breakfast in Girona, this historic cafe is probably not the one for you. But, if you are looking for pure indulgence that satisfies your sweet tooth, then take a seat at one of the old marble-top tables with the locals and enjoy a warming cup of thick Spanish hot chocolate which you absolutely have to team with melindros (Spanish soft biscuits). 
In fact, we'd go as far to say that you can't leave Girona without trying a cup of Girona's best hot chocolates is an essential experience for anyone who visits the Catalan town.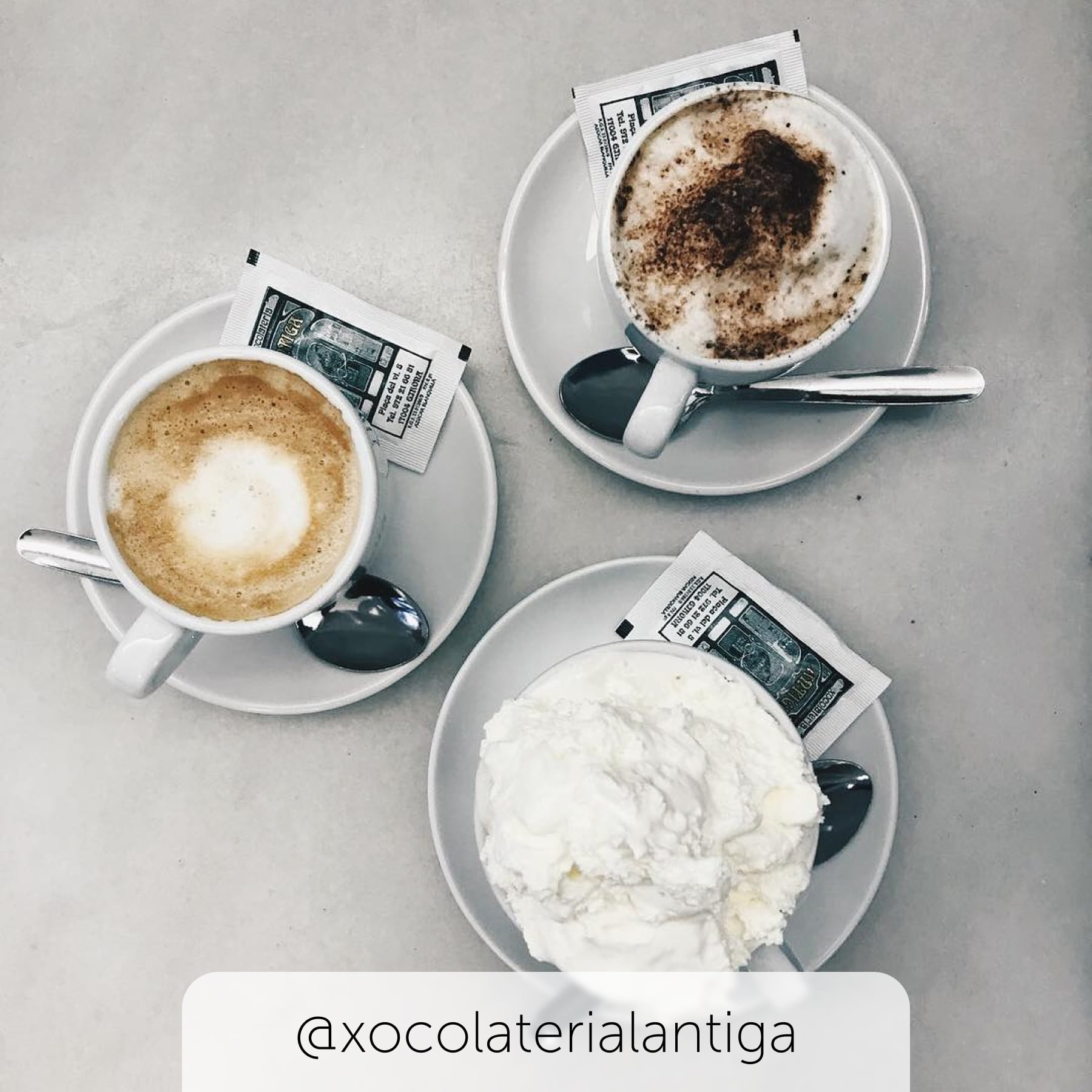 Lunch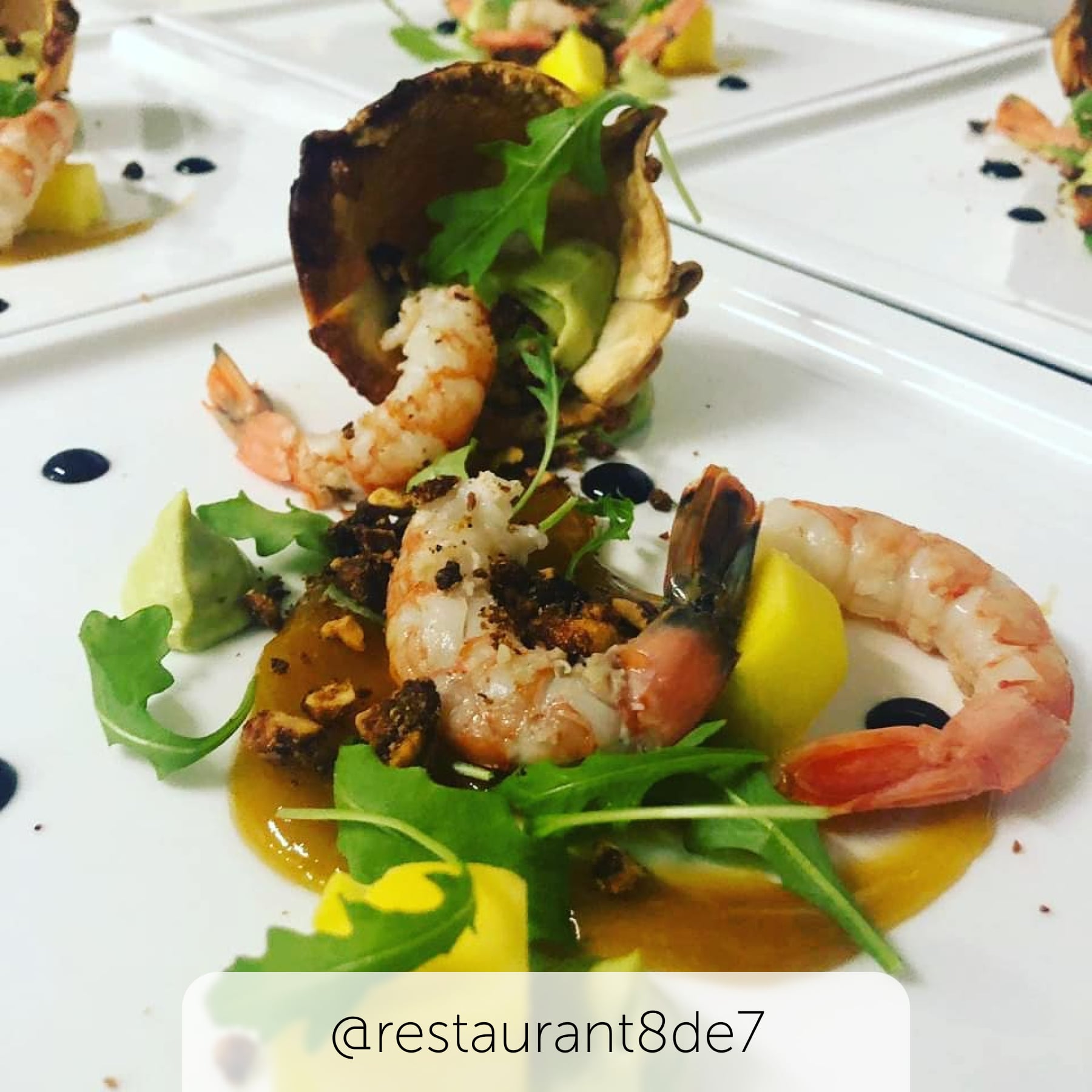 8de7
If you are on a budget, then finding one of the cheaper restaurants in Girona is certain to be a high priority. Enter 8de7, an affordable and friendly restaurant which offers a great 'Menu del Dia'. For a handful of euros, you can try some of the most tasty tapas in town.
The portions are huge, so it's worth bearing that in mind when you order, choose from traditional Catalan delicacies such as squid, patatas bravas, manchego and more.
Café le Bistrot
Not only is Café le Bistrot one of the top restaurants in Girona for lunches, it's also located in one of the best locations in the city. Situated by the Església de Sant Martí Sacosta – a 17th-century church and former convent, you can smell the history as much as the delicious food.
Founded in the late 70s, Café le Bistrot has long been one of the favourite restaurants in Girona amongst the locals who hanker after its diverse menu of French-Catalan cuisine with a twist. 
You simply have to try their pizzas de pagès which are made using traditional pagès bread from the region which is topped with local meat, cheese and vegetables.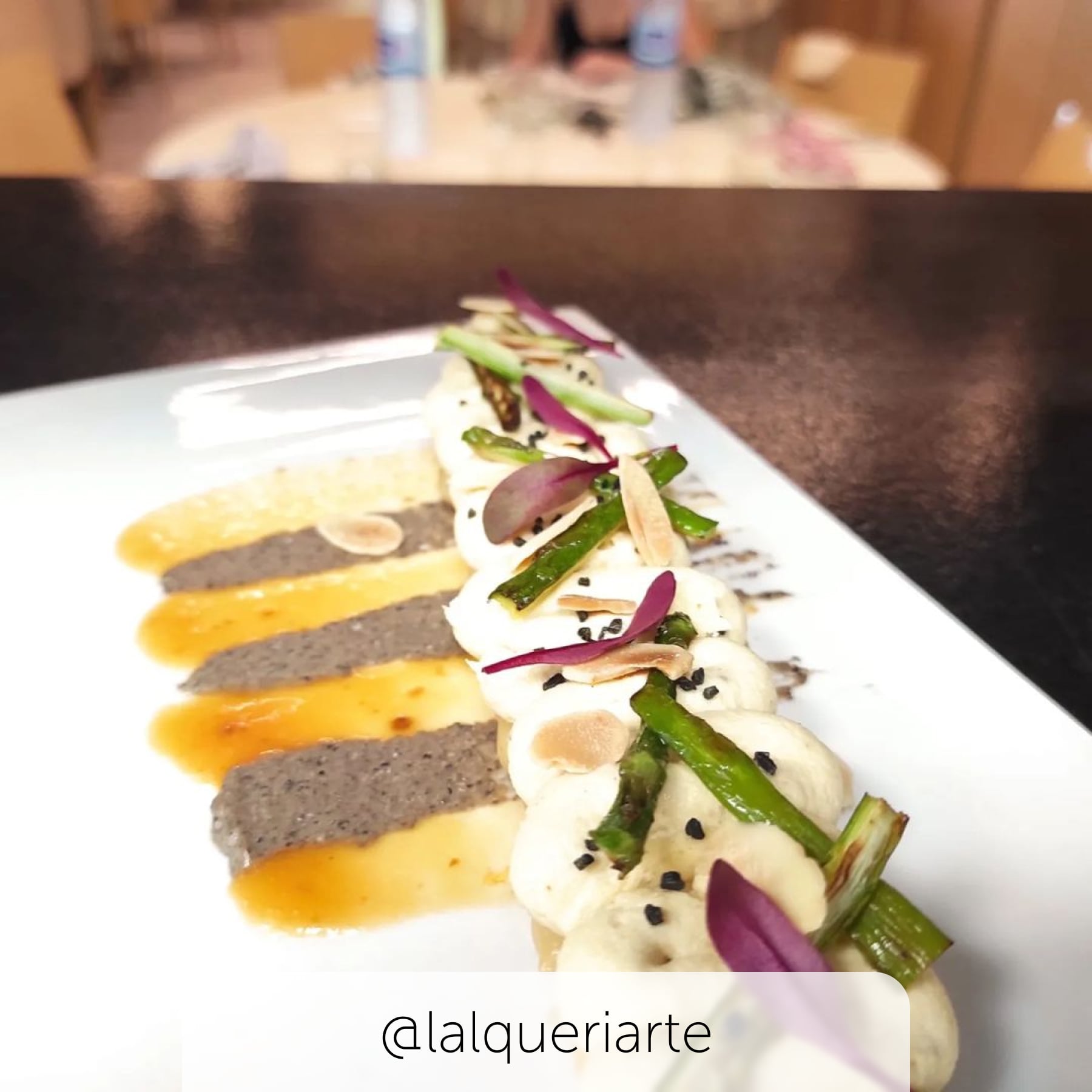 L'Alqueria
Can you say that you have been to Girona if you haven't tried paella? The jury might be out on this one, but we can't help but think that L'Alqueria is one of the best restaurants in Girona to enjoy the most delicious paella and traditional Catalan rice dishes.
From the arròs negre (rice cooked in cuttlefish ink) and cod fritters to the fideuà (paella with noodles instead of rice) and tuna tartare, you will leave with a sated appetite, some fantastic photos for the 'gram and a few stories to tell.
Orbzii Insider Tip: Make sure that you book your table in advance as this restaurant is incredibly popular with both locals as well as visitors.
Dinner
El Celler De Can Roca
Not content with having just one Michelin star, this chic eatery has three of them. It's also topped the number one spot on the World's Best 50 Restaurants list, twice.
The service is slick and charming, but efficient – and then there's the food. Exquisite doesn't even begin to describe it and it's easy to see why it's regarded as not just one of the best restaurants in Girona, but one of the best restaurants in the world.
There are two tasting menus on offer – either the 7-course Classic menu or the 14 course Feast menu with paired wines. Expect to indulge in creations that take classic Catalan dishes that have an inventive twist.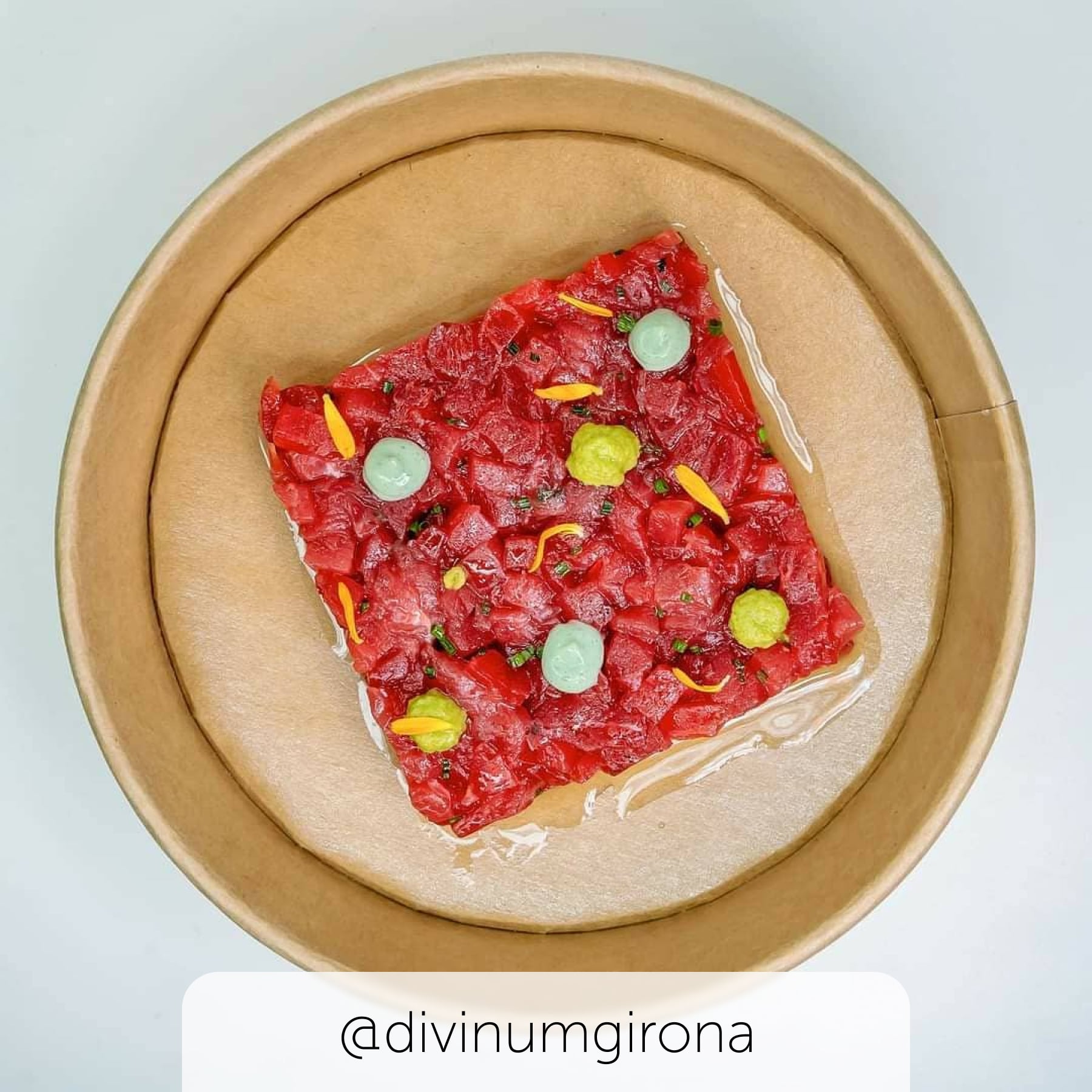 Divinum
We can see why the locals are so enchanted by the incredible cuisine at Divinum and why it's one of the most popular restaurants in Girona. In the airy, elegant dining room, visitors can tuck into creative Catalan dishes made with locally sourced seasonal produce, teamed with the finest local wines. Make sure you try the delectable tuna tartare with mango gelato or the artisan cheese boar.
Massana
For pure foodie joy, head on over to the Michelin-starred restaurant Massana in the mediaeval quarter. It was awarded a Michelin star in 2007 for its experimental Catalan cuisine with international influences. 
If rules are made to be broken, then you will love this groundbreaking restaurant that pays homage to its region's roots with a contemporary twist. Ever thought that the combination of duck foie gras and chocolate could be a dizzying combination? Nor us, but it works – it really works! Guests can choose from either the gourmet tasting menu or go à la carte.