Second only to France's champagne region (in terms of history and provenance) Porto is a wine lover's haven. Porto wine flows freely in the city's restaurants, wineries fling open their doors for tastings and tours and the Duoro Valley wine region's right on your doorstep. The birthplace of port is as awash with history as is it is full-bodied vintages. We've taken a look at the best places to buy port in Porto, where the port tours take you and handpicked the best wineries in Porto for you. All that's left for you to do? Raise a glass or two during your stay in the city. 
Porto's wine and port story
For thousands of years Portuguese wine makers were merrily making wine and port wine for locals without much fuss. Then, explorers chanced upon Portugal and started trading their wares for wine. Still, nothing really gets set in stone until tensions started to rise between the English and the French in the 1600s. With France's grapes off the table, Portugal's wine trade ramped up so much that treaties and laws were set in motion. Though, English palates wanted a wine that was a little bolder than the fruity coastal numbers they'd tasted so far. And they found it in the Duoro Valley. Though, by the time the wines made the trip to British shores, they were more than a little off. This tricky preservation question brought about the fortified wines, known as port, that we drink today. Fortification was a rustic affair, with brandy usually being added to keep the fruity flavours intact.  
Today the process is a little more sophisticated, but no drink can claim the Port moniker unless the grapes have been grown in the Duoro Valley. And the Port name? It derives from the original classification of Oporto wine which, over time, has shortened to Port. 
To sample some Porto wine you can drop in to some of the best wineries in Porto, sip some samples in Porto's port houses or take a winery tour. We've handpicked some of the best spots to take a deep dive into the Porto wine scene. 
Porto port houses
Vasconcellos Port House
Even if you're familiar with your port brands, you may not have had the good fortune to chance upon the Vasconcellos Port House. A little less commercial than some of the bigger brands in the Vila Nova de Gaia port region, this winery still lets you drop in for a tasting and tour. During your time here you can sip on 10 year tawny ports or a full bodied 40 year old port. Depending on availability tours are private and cost just ten euros. For that, you get a full insight into the history of wineries in the region, a run down of the port making process, a trot around their wine cellar and a taste of three ports. Quite the bargain really, especially when you find out that they throw in the tour and tasting for free if you buy a bottle.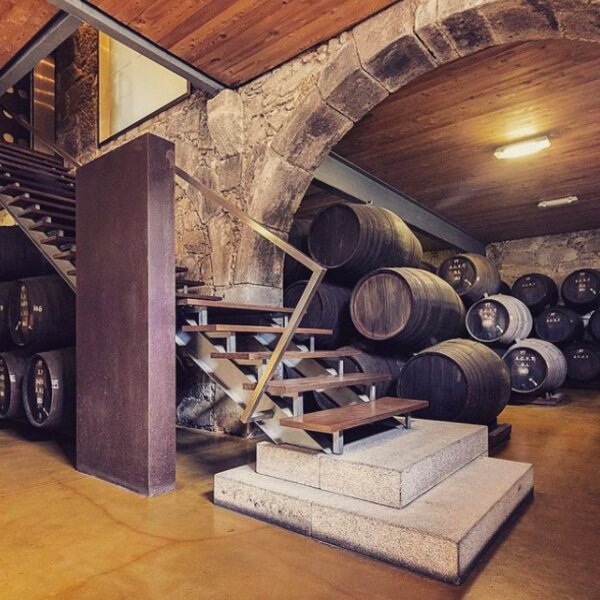 Taylor's Port House
A household name in port terms and a big brand that's worth the steep hike to Taylor's wine cellar. Steeped in history, the 300 year old cellars in Porto are considered THE place to learn the history of port. Yes, Taylor's has always been a huge name in the Porto business, but this fame brings a fair number of wine connoisseurs to their door. So you're looking at a less intimate browse of the cellar here. For starters, there's no guide to whisk you around – you're left to your own devices with only an audio guide for company. 12 euros buys you an hour's roam amongst the casks and a 30 minute tasting session. You'll be sipping on just two of Taylor's port wines, though extra samples are available if you've any spare euros knocking about. 
Orbzii tip: If you're really into your ports and want a more exclusive experience, Taylor's can arrange a private, customised tour which can include master classes or port cocktail making. No prices are given, so expect this to escalate quickly, depending on the experience you choose.  
Quinta do Noval Port House
If you'd rather allot the bulk of your time to Porto's beaches, you'll likely want to steer clear of any time consuming winery tours. Pleasingly, the Quinta do Noval Port House wine shop on Porto's waterfront lets you nip in for a tasting, without any lengthy chats on cellars, barrels or port history. Their tasting room is a small, but functional, space where you can dabble with small sips or go for a full glass or more. Even though you'll probably be keen to scamper back to the nearest beach, the Quinta do Noval vineyard in the Duoro Valley is simply stunning. There's a long and complex history to unravel, and horticulturists might well find the vine history intriguing too.
Porto wine tours
Duoro Valley Wine Tour
Finding the best wineries in Porto sometimes relies on leaving Porto – just for the day. Porto Road Trips run a selection of tours that lead you off into the Duoro Valley in search of vines, vineyards and a glass or two of the good stuff. On their full day tour of the valley, you'll hop in a minibus (air-conditioned, of course) and zip to two wineries, take on a typical Portuguese lunch and drop in to the Olive Oil Museum to check out the valley's other stellar crop. There's an optional river cruise too, which at just €10 seems too good to miss. The wineries are split between a standard vineyard and a port wine estate. Very much a tour that gives you an overall snapshot full of the best bits of the Duoro Valley. 
Cost: €80 per person.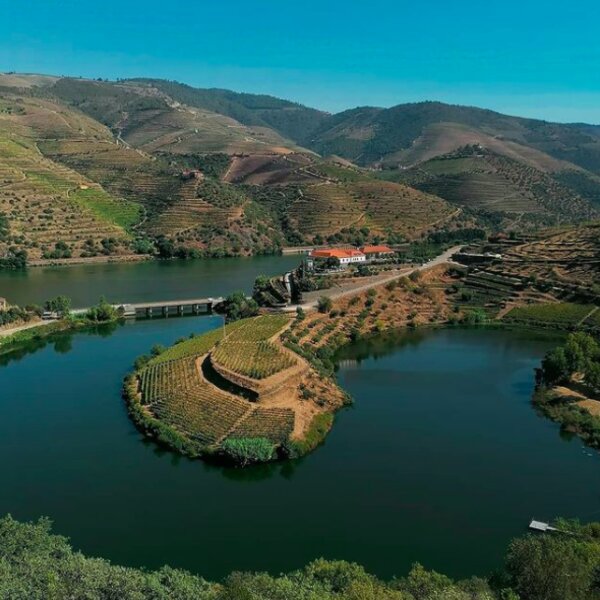 Porto Food and Wine Tasting Tour
Really, the best places to buy port are, unsurprisingly, IN Porto. And, what better way to taste the city's most famous export than with its delicious cuisine. Porto food is as traditional as you'll find on a city break, so pairing it with the drink that dates back as far as the eye can see is almost compulsory. Bluedragon Tours have put together a 3 hour walking tour that not only keeps you in the city, but weaves together local history, iconic spots on the Porto food and wine scene and the all important tastings. Wine, port and Portuguese recipes are on the menu. All you need is a good appetite and a sturdy pair of walking shoes. Bluedragon get extra bonus points for making every effort to promote their local culture while supporting some of Porto's smaller businesses.   
Cost: €59