If you're anything like us, you travel to expand your horizons, enrich your experience of the world and create memories. But more than ever, minimising our impact on the environment has become a key element of planning dream travel experiences.
From supporting conservation efforts to empowering local communities, more and more countries are doing their bit for the environment and encouraging visitors to be more responsible and sustainable, so that the impact of travel is low.
The momentum around Ecotourism has gathered to the point where it's almost become a bit of a marketing buzzword – so what exactly is ecotourism and how can you feed your passion for travel whilst remaining conscious of impact?
Ecotourism supports opportunities to protect regions or countries and their most important sites – from its flora and fauna, to its notable historical sites, as well as protecting the locals' way of life.
But you can still have an eco-friendly break without sacrificing the finer things in life! Take a look at our guide to the best ecotourism destinations around the world.
Costa Rica
Costa Rica is quite the ecotourism hotspot and doesn't mess about when it comes to its environmental initiatives. Through their commitment, Costa Rica has successfully restored its forest coverage from 26% in 1983 to over 52% in 2021, setting the standard worldwide for what is possible in reversing deforestation.
25% of Costa Rica's land is rainforest and also home to the awe-inspiring Corcovado National Park. In this haven of biodiversity, you'll find 13 different ecosystems, making it a birdwatcher's or photographer's dream.
As well as the rainforests, Costa Rica is an ecological paradise with a mind-blowing assortment of sandy beaches, protected tropical forests, pristine waterfalls, ancient volcanoes, national parks and wildlife reserves.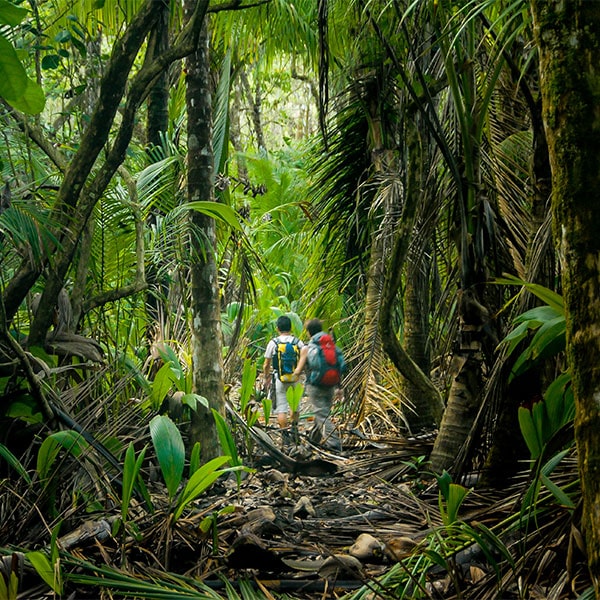 If supporting community initiatives is a bit of you, there are plenty of opportunities to take part in local community initiatives whilst on holiday in Costa Rica. From volunteering at the Animal Rescue Center to supporting conservation of turtles and other endangered creatures, there's never been a better time to get involved.
Meanwhile, getting your head down for the night can be a green experience, too. Many hotels are accredited with the Leaf Rating of Costa Rica's Sustainable Tourism Certification scheme, recognising their work in sustainability.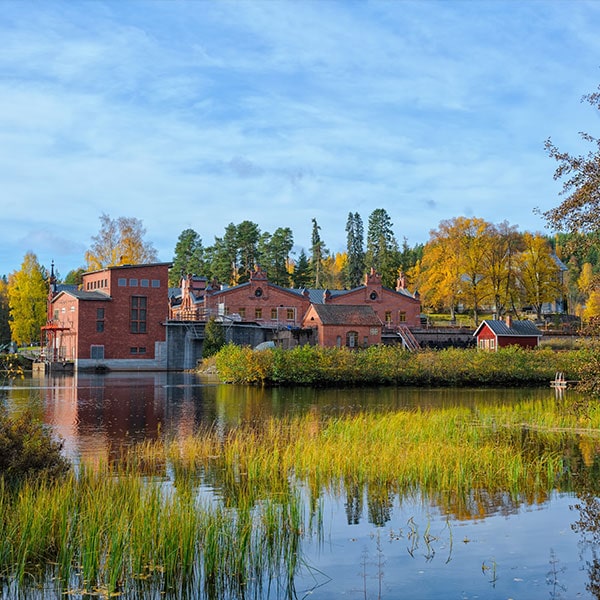 Finland
When it comes to ecotourism, making mindful choices is part of the Finnish DNA. Strong advocates of slow travel, visitors are encouraged to take their time and travel efficiently when it comes to minimising impact on the local environment. Travelling by train and bike are just a small example of the ways visitors can amp up their green credentials.
Like their Southern American counterparts, the Finnish government is increasingly recognising the importance of being as eco-friendly as possible. Businesses can apply for Sustainable Travel Finland status; a certification which indicates they have strong, transparent plans in place to mitigate harmful impact on people, wider society and the planet.
With forests carpeting 70% of this stunning country and more than 180,000 lakes, Finland was always destined to be a focal point for environmental accolades – even holding the impressive distinction of having the cleanest air in Europe. Finland aims to be carbon-neutral by the year 2050 with Helsinki being carbon-neutral by the year 2030.
Travellers can enjoy environmentally-friendly experiences tlike hiking the Savojärvi Trail, trying local and seasonal produce and visiting UNESCO World Heritage sites like the Verla Groundwood and Board Mill, the Kvarken Archipelago and Suomenlinna.
Kenya
When it comes to green credentials in the travel world, Kenya has to top that list. For starters, there are a number of eco-friendly options for accommodation, including the award-winning eco-lodge Campi ya Kanzi (Camp of the Hidden Treasure) that is truly ecologically low-impact. Crafted entirely from local materials, this stylish lodge effortlessly shows that you can still enjoy a luxury break and fine dining without compromising on your green credentials by supporting a meaningful conservation project that gives back. Whilst the Masai Mara is one of the most popular destinations for safari holidays, offering animal lovers the chance to witness the notorious 'Big 5' in the wild.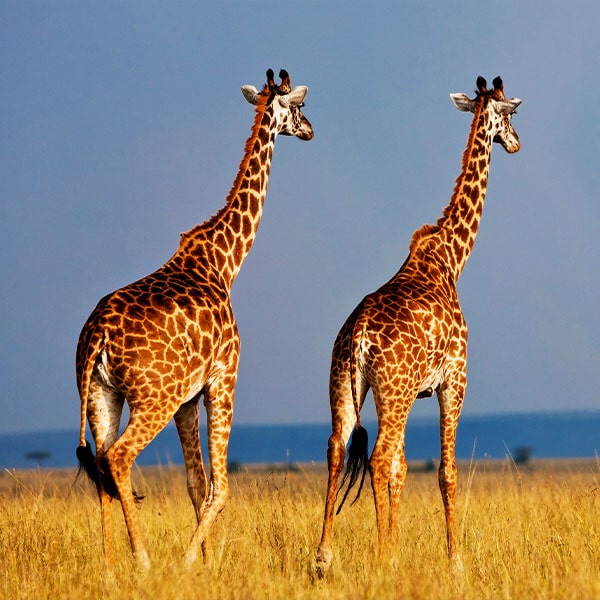 Of course, Kenya is somewhat of a pioneer when it comes to the conservation of wildlife and is home to several wildlife sanctuaries and rehabilitation centres crucial to protecting a sustainable future. You can give your time through volunteering opportunities and encounter specially-designed eco-camps that minimise environmental impact.
Kenya is leading the way to tackle the global issue of deforestation by pioneering a 100% solar energy-driven drying system in its bid to tackle the country's decades-long deforestation crisis.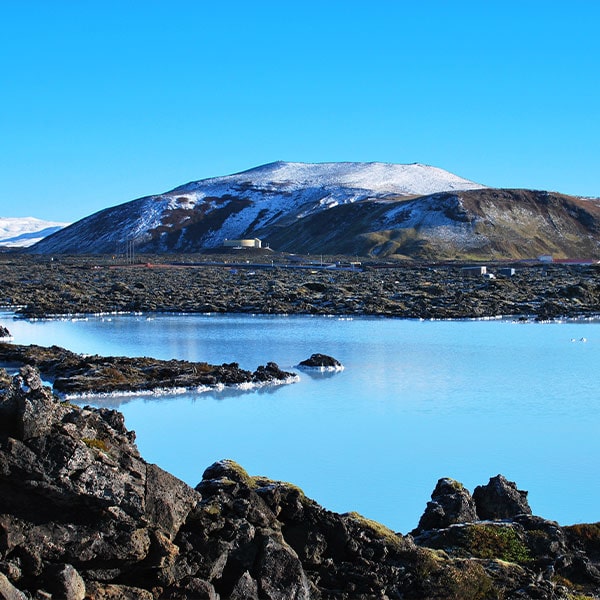 Iceland
Naturally breathtaking and with a number of eco-friendly places to stay, it's little wonder that Iceland has seen a surge in interest from eco-conscious travellers. From responsible guided tours (trips to the 100% geothermal-powered Blue Lagoon are an absolute must!) to the spectacular natural landscapes, the lure of Iceland is palpable.
You'll be encouraged to take 'The Icelandic Pledge', a voluntary agreement and promise to respect nature during your stay. Travellers are also encouraged to hike or to travel by bikes to explore the unique landscape of this mystical country. You'll find crystal clear glaciers, incredible waterfalls, and intriguing volcanoes in shocking abundance.
Another item on the travel bucket list – whale watching, and what a place to tick it off! There are several organisations that follow IceWhale's code of conduct to protect their natural habitat, so be sure to do your research.
So where do you rest your head after an exhilarating day of exploring? There's a plethora of accommodation options that all tick the boxes when it comes to being eco-friendly. The Grand Hotel in Reykjavik has both a Nordic Swan Ecolabel and a Gold Class environmental rating from Vakinn, whilst the ION Adventure Hotel is a luxurious eco-friendly hotel in Iceland's Golden Circle (a geo-thermal hotspot) which uses reclaimed materials and lava throughout the hotel.
The Netherlands
Always ahead of the game, the Netherlands has been striving to do better on environmental issues for over twenty years. Its national environmental policy plan aims to reduce carbon emissions and air pollution, curtail waste and clean up the waterways and rivers.
Amsterdam was voted the fifth most environmentally friendly city in Europe by the European Green City Index and you're encouraged to tour around the towns and cities by bicycle. With more than 15,000km (9,320mi) of bike paths across the country, making it one of the world's most bike-friendly nations, you'll feel left out if you're not travelling by two wheels.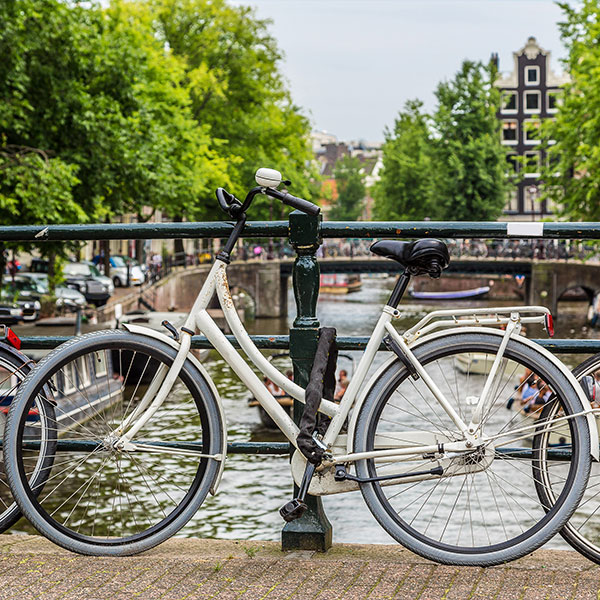 The epitome of 'go hard or go home', the good people of Amsterdam are aiming to reduce CO2 emissions in Amsterdam by 55% by the year 2030, increasing this to 95% by 2050. They are also aiming to power 80% of local homes with a form of sustainable energy by 2030.
For those wanting to do their bit, you might want to consider some environment-oriented volunteering in Amsterdam, as well as in other areas of the Netherlands. Don't worry, you don't have to speak Dutch to be able to volunteer, head over to Deedmob which connects volunteers with NGOs to help make a tangible difference.
There are several sustainable hotels in Amsterdam, including the stylish BOAT&CO – not only crafted from reusable materials, with impressive features like solar panels on the roof and areas to charge an electrical car, it's also located in a fully climate neutral neighbourhood. Hats off to BOAT&CO!