There's much more to a family holiday to Lapland than a chat with Santa and a whizz through the snow on a skidoo. Yes, winters open up the wilderness to create a snow-dusted playground of adventure and tinsel-strung joy. But, spring, summer and autumn in Lapland shouldn't be ignored. And the best part? Endless days in summer, autumn foraging and the spring thaw all still come with the chance to meet Father Christmas in his official home. We've hand-picked some options for your Lapland holiday… 
Festive fun
Let's deal with the snow-covered elephant in the Lapland room, shall we? We are, of course, talking about a Lapland Christmas holiday. It's what we all immediately think of when it comes to family holidays in Lapland. Dropping in during the holiday season – November and December, is a whirlwind of frost covered fun, seasonally spiced gingerbread biscuits and steaming hot chocolate around suitably snug log fires. Magical, if a little busy. The good news? Santa Park, the Christmas amusement park, is open all year – as are many other Lapland Christmas attractions. With snow on the ground for around 200 days a year, it means you can be a little flexible about your dates, if December prices are a little too steep.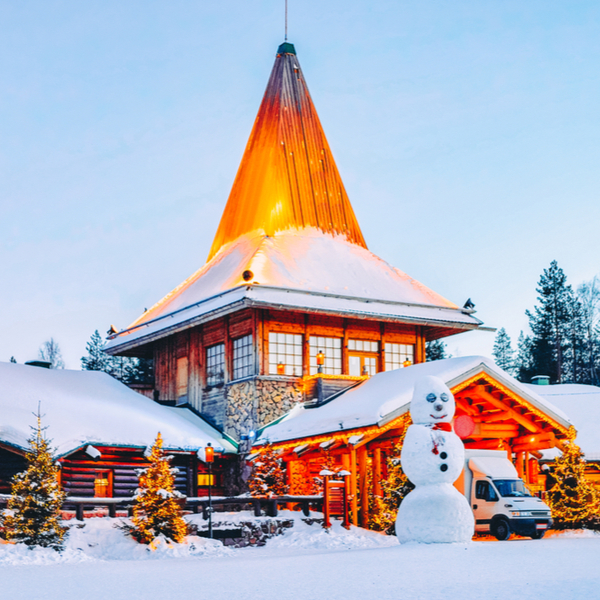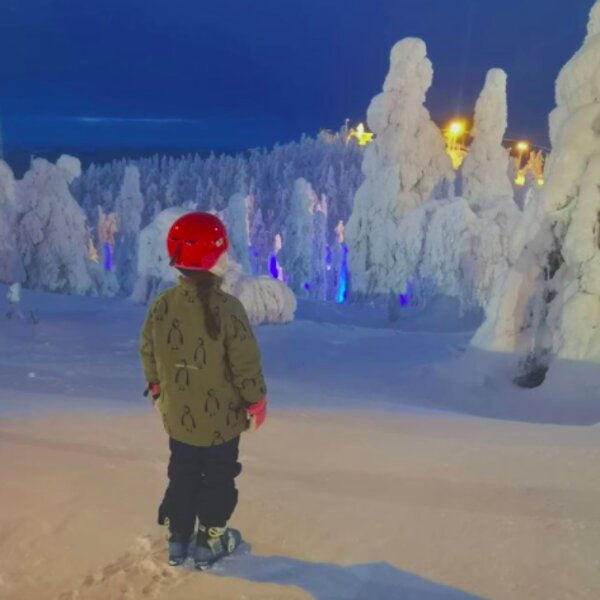 Snow covered slopes
Lapland ski holidays are just as fun-filled as the festive breaks, minus the endless opportunities to hang out with Santa. Though, of course there is the option to mix the two in ski resorts such as Levi. But if you're just looking for guaranteed snow, fun on the piste and a little coaching to get your youngsters on some skis, Ruka is the resort for families. As well as boasting the biggest beginner ski area for newbies and children, there are family-friendly features dotted across the resort. The Rosa & Rudolf Family Park has a kids' club, playground and snow tubing – and that's just for starters. Little ones under 6 ski for free and the magic carpet lifts are easy to access for all. Rudolf's adventure route is a twee but charming intro to cross country skiing that weaves gently through the forest. 
You might also spot a reindeer or two! Nearby ice karting and ice skating are handy extras to enjoy if not even takes to the slopes on the first try. 
See Lapland in the sunshine
When the snow melts, Lapland in summer is a sight to behold. And, if you and your children love nature and wildlife, it's an adventure filled wonderland. Wilderness areas, vast forests, shimmering lakes and national parks are all waiting for you to hike, bike or kayak through. Granted, the tiniest of toes are going to get a little tired on some of the larger adventures, but there's plenty to distract them. Beach trips, adventure parks, science and cultures museums and the chance to meet Santa in the summer. When, we imagine, he'll be a smidge less tired!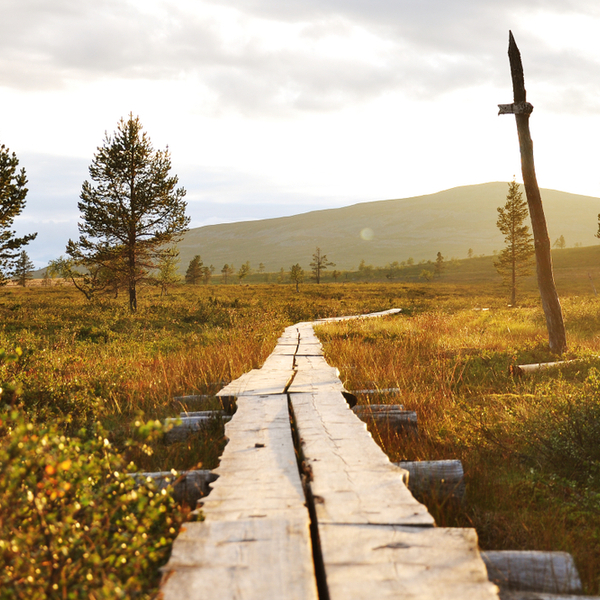 Things to do:
Spot the Northern Lights
Budgets can quickly get out of hand on a Lapland family holiday. But one activity that needn't cost a single Euro? Northern Light spotting. And, helpfully, there's a way to combat any impatient (and tired) tantrums caused by all the waiting around. Resorts such as Luosto run Aurora alert services to clue you in to the chance of seeing the Northern Lights. Alarms, forecasts and even probability stats are all available. They'll even show you a handy map of the best places to see the lights in your resort. An essential bit of kit for your stay.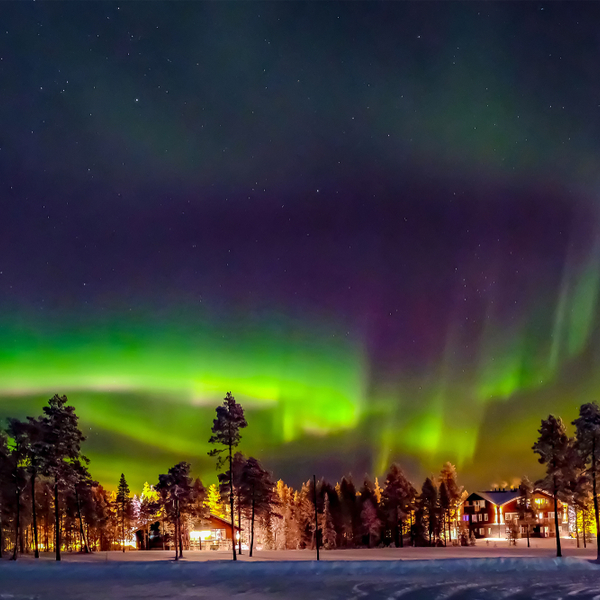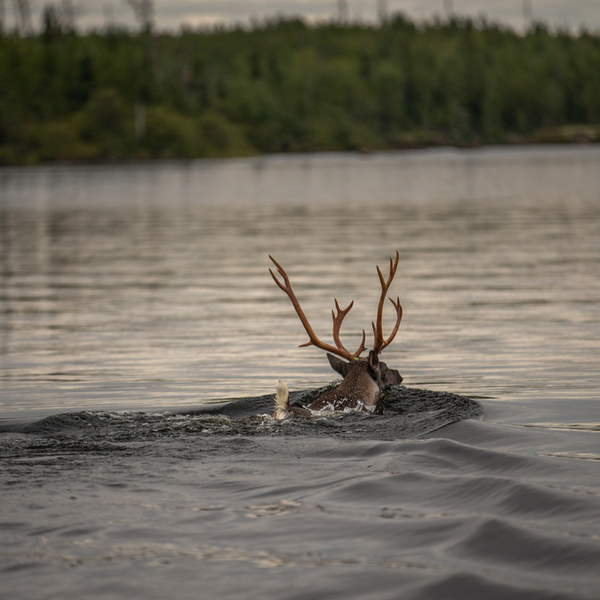 Swim with a reindeer
We confess, the chances of timing your swim with a reindeer crossing might be slim. But if it's going to happen anywhere, it'll happen in the Ivalojoki river. In summer, families head to the riverside beach that's wide, white-sanded and wouldn't look out of place on a paradise island. On the opposite bank? A dense forest populated by wild reindeer. They have been known to join locals for a swim. If they don't show up? There's always the chance to join in a game of beach volleyball instead. 
Forage for cloudberries
Foraging for your dinner might not be the Lapland family holiday you had in mind, but it's a fantastic way to get to know the region's forests and wildlife. And, while Lapland's woodland may be full of food, it's also full of wildlife – including bears and wolves. Best then to join a guided forage, rather than go it alone. The knowledgeable folks at Lapland Safaris run berry, herb and mushroom picking tours in autumn and summer. You'll forage for cloudberries, cranberries, lingonberries and blueberries – and more, depending on the season. At the end of your forage, your tour guide will whip up fresh pancakes over an open fire – ready to top with your haul of berries.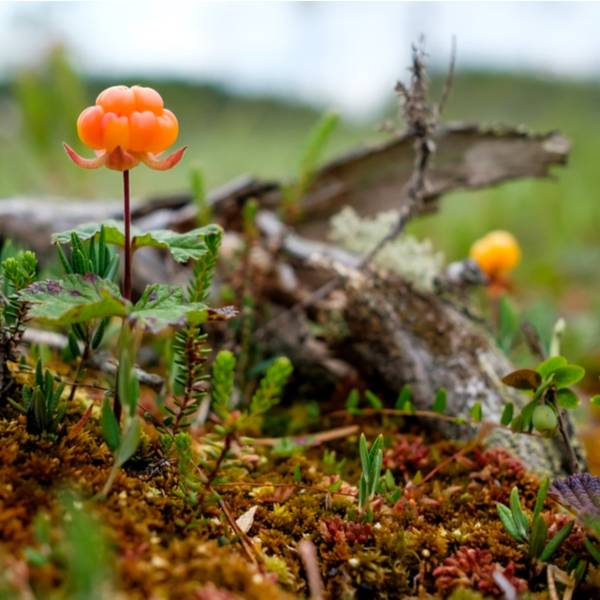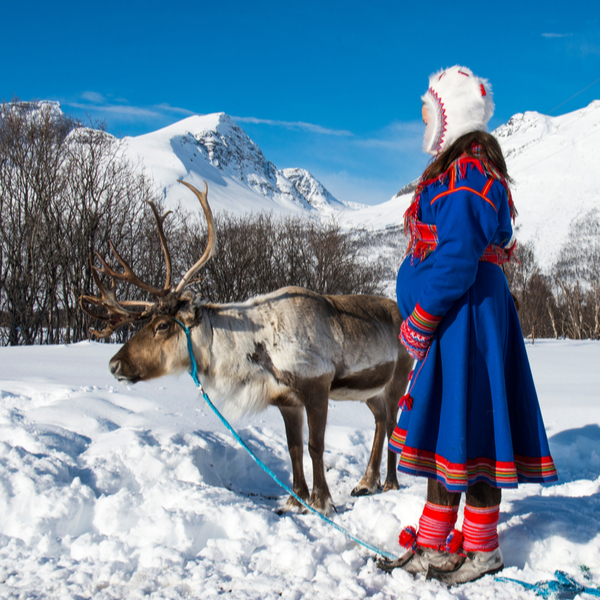 Learn the way of the Sami
Find out the culture and history of Europe's last indigenous people, the Sami. Across Finland, there are so many ways to dip into Sámi culture, including trying some local delicacies. But the most child-friendly approach has to be visiting the various museums showcasing everything from the handicrafts to the traditional way of life. The Open Air Museum in Siida brings history to life a little and steers clear of being anything close to a 'fusty' museum. For a glimpse into how the Sámi work in harmony with the seasons and their surroundings, the Nature Centre is a must for wildlife and nature lovers. 
Sled through a national park
Husky sledding is big business in Lapland. But, not all operators can boast the ethos, values and sustainability credentials of Kota Husky. The family-owned business runs small group sled adventures through the Riisitunturi National Park in summer or winter. In the two hour long trip, you'll spend an hour on the sled, and spend the rest of the time getting to know the dogs – and how to steer and stop during the 10km ride. There is a stop for a hot drink around an open log fire, though, fair warning, the snack of choice is a reindeer sandwich.