We could easily run off a list of things to do in Lapland that fully centred on Santa, Christmas and all things mulled. But that's a tad too easy. And, who wants to miss out on the wonders of Lapland? Sure, check in with the elves to make sure your Christmas list is top of the pile, but don't miss Lapland's other stellar sights. They've reinvented the snow mobile, are switching snowboarding up – for the better and aren't afraid to pop you in a float suit and watch you float in a frozen lake. Embrace it. Pack your layers and consider an out of season trip too! 
See the Northern Lights - without getting too chilly
Seeing the Northern Lights in Lapland is the only experience that can top meeting Santa. More on that later, but first, let's deal with the tricky business of seeing the lights, without becoming part of the icy landscape. Happily, the good folks at Lapland Wilderness Tours have the ideal solution. On their Aurora Dome lights tour, they'll whisk you to a snug, glass topped dome to wait for the lights to start their magical dance across the sky. There's soup and warm drinks to keep your core temperature up until the Aurora show. When they do, you'll pop outside and catch the full show. Perfect if you like your extremities to stay snug at all times. 
Orbzii tip: Listen out for the local lingo. In Finland, the Aurora Borealis are known as revontulet – which translates to fox fires. Expect to see them as summer starts to wane. In Lapland? That'll be towards the end of August. 
Visit Santa
Lapland family holidays are focused on the big guy. Yes, we're talking the chap in the red suit. St Nick, Santa Claus, Father Christmas – however you know him, Lapland is where you'll find him. Now, there are many ways to meet Santa in Lapland. He's a busy guy, but still manages to find time to drop into restaurants. But many boys and girls find this a smidge impersonal. After all, you need some face to face time to get that all important wishlist in. Better still are visits to Santa's very own cabin. Luckily, Santa's magical powers let him zip from cabin to sleigh across Lapland with the speed of light. In Rovaniemi, time with Santa can feel a little too rushed. Head to Levi instead, where you can visit his cabin, workshop or even spy him on safari.
Give snowsurfing a go
Most people whizzing down the slopes of the Ruka Ski Resort opt for skis and snowboards. And, yes, you might spot the occasional snowshoe. But, as well as checking out the merits of the Lapland skiing scene, there's an alternative way to hit the slopes. Hop on a Ilahu board to really experience true freedom on the white stuff. No bindings, just you and the board gliding over the powder. Magical. 
Drop by in spring or summer
Most people head to Finland with their little ones in tow, for a Lapland Christmas holiday. And while that experience is definitely on the cards, there's a rather wonderful side of Lapland few get to see. In spring and summer – and possibly autumn with the right weather, you can hike or bike the national parks. There's also kayaking on the bluest lakes to consider. All the while keeping a keen eye out for wolverines, lynx, bears, wolves, and white tailed eagles. 
Cross the Arctic Circle
In the market for a rare stamp in your passport? If you skip along to the Santa Claus Village in Rovaniemi, you can hop over the border into the Arctic Circle. One of the few places in the world where crossing a border is hassle free, you can wander back and forth over the 66°33′45.9″ latitude line as much as you like. There are some border guards for 'passport control' but it's just so you can hand over the small (and optional) fee to get your passport stamped.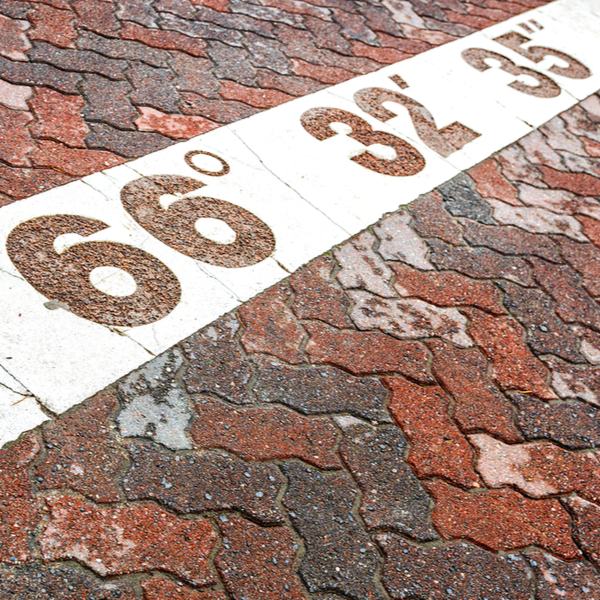 Find your fortune
There's gold in Lapland's hills. Or, more specifically, Lapland's rivers and streams. Drive north from Rovaniemi for 2.5 hours to seek out the Tankavaara Gold Village. You'll pan for gold just like it's been done for the past 150 years in Lapland. Though, it's unlikely ye olde prospectors panned for gold in a wing of a rather large restaurant. Still, needs must in a Lapland winter. For the real panning experience, pack your wellies and head to Lapland in spring and summer to pan the stream.  
Orbzii tip: If gold's not your bling thing, there's an amethyst mine in Pyhä-Luosto where you can chisel away at the rock to find your own gems – and learn more about the gemstone. 
Hop on an eSled for a silent snow safari
Husky sledding and reindeer sleigh rides comes with a hefty side order of ethical questions. But how else can you get your adrenaline-filled snow fun in Lapland? One word: eSleds. The legends at Safartica have a range of eSled tours to suit all. Zip out on the silent and eco-friendly electric steeds at night for a chance at spotting the Northern Lights. Or, take on the sunrise, scenic safari. You'll whizz over a frozen lake, through a snow-dusted forest and perhaps spot some free roaming reindeer as you glide over the snow into the sunrise. 
Hang out with the Sámi
With all eyes on the festive season and the reindeer, it's easy to swing by Lapland and not really dig deep into the indigenous culture. But make a little space in your itinerary, you can visit Inari. Homeland of the Sámi, it's THE place to visit in Lapland where you can support Sámi owned businesses and generally meet and greet with the people who live here. Don't miss the Sámi Cultural Centre in Sajos and the Sámi Museum and Nature Centre in Siida. 
Sleep on a bed of ice in a snow village
Ok, ice hotels aren't exactly news. But Lapland's snow village takes igloos to new heights. Every year, the ice architects craft a whole Snow Village using 20 million kgs of snow and 350,000 kgs of ice. As well as the snow suites – where you can spend the night, the village is festooned with ice sculptures and art. Dine in the snow restaurant, down a shot at the ice bar or seek redemption in the ice church.  
Float your cares away…
Have you ever felt like becoming an iceberg? Unlikely, but in Lapland almost anything is possible, including the chance to float in a freezing lake. Nordic Adventures are the people to speak to if this is tempting your travel toes towards the icy waters. Don't worry, you'll be fully protected in a very glam, red and thermal suit. Once you're in your swim suit you can float on the icy surface and take in the sky above and… relax. If this is in any way appealing, why not opt for the evening version. This comes with the added boost of lower temperatures – but also the chance to float under the Northern Lights.