You've got 3 days to spend in Munich for a long weekend. So far, so good. It's at this point we're going to trot out some stats on the museum figures. There are at least 80 at the last count. Before your travel FOMO kicks in, fear not. We've got a more than eclectic Munich weekend guide all lined up for you. Pick out some top attractions, mix in some quirky gems, dabble with a bit of dark tourism and you'll be fine. There's plenty of room for nomadic wandering too. 
Nymphenburg Palace
This vast, sprawling palace has to be on your list of things to see in Munich. Even if you've potentially only got 2 or 3 days in in the city to explore, we'd still rank Nymphenburg Palace as a must see. Why? Value for money certainly plays a part. Part historic attraction, part Munich art gallery, part park, boating lake, museum… well, you get the idea. In summer, you could simply drop by for a laze on the lawn and a gondola ride. You'll rarely find a grander backdrop for your selfies. Or you could step inside the palace to see just how luxurious it is. It's hardly a spoiler when we say, the ruler of Bavaria, Max Emanuel, had expensive tastes.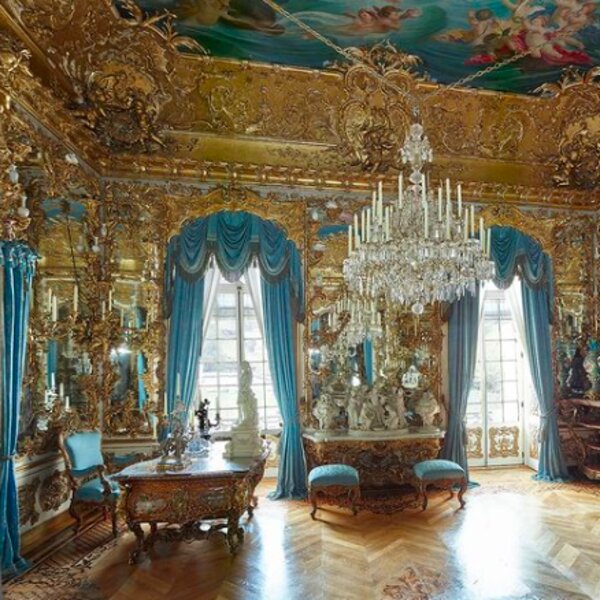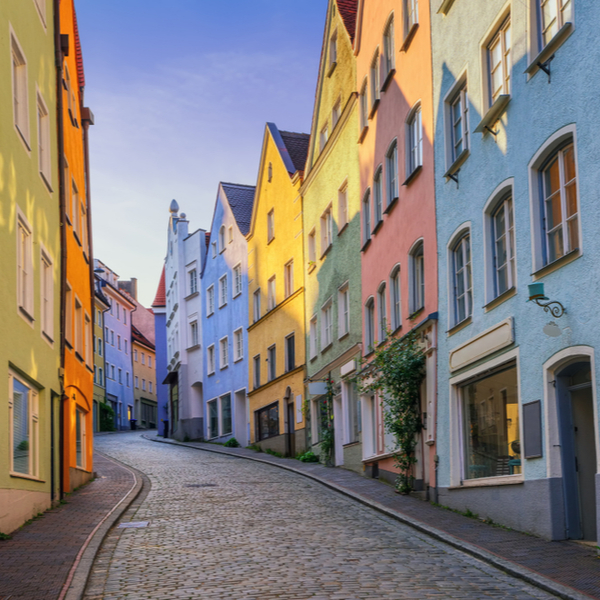 Take a walk
Is there any better way to get your bearings in a city than having a good prowl around its best bits? Well, having an expert guide does tend to help. Pick the right walking tour and you'll have instant access to all the inside info on Munich. In this city, beer and food- based guided tours are popular, but you're more than capable of snuffling out some decent beer and cheese on your own. Instead, we'd plump for a couple of hours in the company of Oz Tour Munich. Their walking tours give you EVERYTHING you need to know about this city. From 3rd Reich History right down to the nitty gritty of the 5 laws most tourists tend to break. The fact that they find time to ply you with beer and cheese as well is just a bonus.   
Museums
It's a touch bold of us to simply suggest 'museums' in a weekend guide. But Munich is awash with choices too numerous to pick just one. Depending on your intellectual leanings, you could easily spend all your time flitting between the city's contemporary art galleries – without even so much as considering the classics. So, it's with a heavy heart that we say, museum fans, hard choices will have to be made.  
 For contemporary pieces, swing by Pinakothek der Moderne. It's a whopper, so allow plenty of musing time. For classic pieces covering many mediums in a suitably swish setting? The Munich Residence is a city centre spot with 130 rooms to roam through.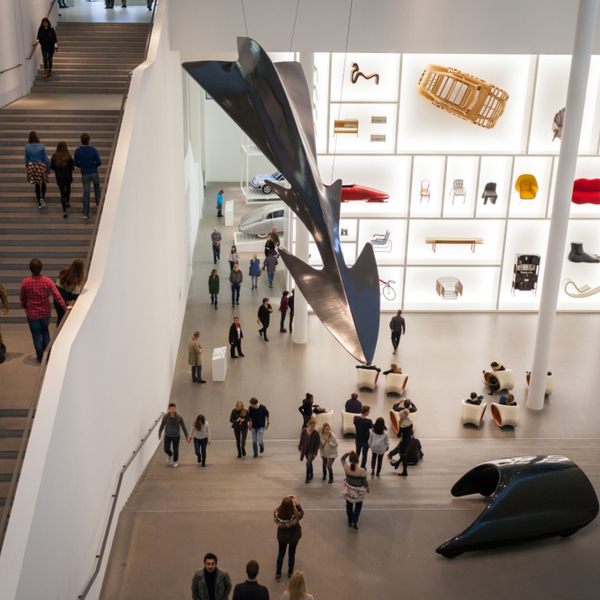 Niche interests do well in this city. Here for the Munich beer festival? Do drop into the Oktoberfest Museum. If cars are more your bag, the BMW Museum is as sleek and styled as you'd expect. The VR experience adds a nice touch, too. 
For something a little off-the-wall, drop in to the German Hunting and Fishing Museum. Things take a surprising turn in the taxidermy department, where creative types have perhaps indulged in German folklore a little too gleefully. The hybrid animals are a sight to behold.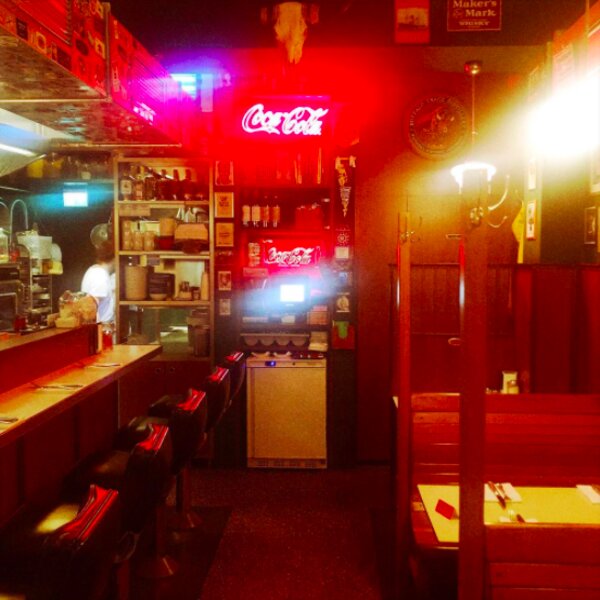 Wolf
We couldn't complete a Munich weekend guide without pointing you towards some stellar spots to eat and drink. Top of our lists are the two Wolf establishments. Little Wolf is an old–fashioned American smokehouse and diner and probably not what you were expecting. Munich is frankly chockfull of places to pick up a schnitzel, so Wolf really stands out as a little bit different. Despite the 'diner' label it's anything but kitsch. If you're impressed by the menu and interior stylings here, trot along to their alternative option, Zum Wolf Bar. You'll be faced with a frankly lavish selection of cocktails and spirits. But we'd recommend giving the house Kentucky straight bourbon whisky a shot. 
Orbzii tip: Beer is the usual recommendation in this city, and yes, the Hofbräuhaus is THE place to quaff a steiner surrounded by folk in lederhosen. Looking for something a little less… lederhosen-based? Insel Mühle is a bustling beer garden next to the river Würm. 
Indoor Surfing
Munich's got a surprising fascination with surfing – for a landlocked city. Pro-surfers brave the dangerous Eisbachwelle wave in the English Garden and beginner-friendly surfing takes place at the Jochen-Schweizer arena. Germany's first indoor city wave is perhaps this is something that lends itself more to a Munich stag do – but don't dismiss this one. Rarely can you take part in the kind of activities on offer here. Perhaps file this one under 'rainy day' itineraries in your Munich weekend guide?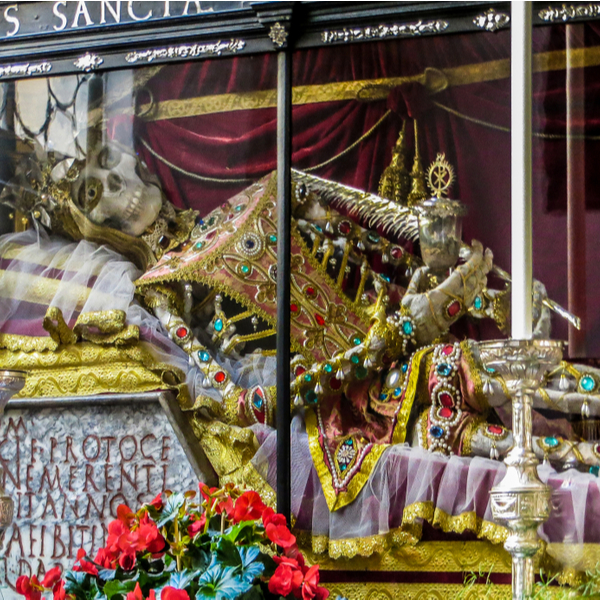 Dark tourism
When it comes to deciding what to see in Munich in 3 days, dark tourism may not be at the top of everyone's list. But, that shouldn't stop you taking in some of these decidedly quirky spots. After all, where else can you casually peer at a bejewelled skeleton? If that's piqued your interest, swing by St Peter's Church for an eyeful of Saint Munditia. The patron saint of spinsters sits in a glass coffin, in a flimsy, but well decorated, nightie. Whether it's the vial of blood she's holding, her glass eyes or unusual positioning that will stick with you long after you've left is, of course, up to you. The church itself does have other remnants of saints, but none quite as elaborate as Munditia. 
Elsewhere on the streets of Munich, you may find plaques, memorials and oddities that recall a dark period in the city's history. With the rise of the Nazi party, key locations across the city became symbol's for Hitler and the movement. Gold bricks on the Viscardigasse symbolise a route taken to avoid having to salute a Nazi statue, while bronze pamphlets embedded in the cobbles on Geschwister-Scholl-Platz 1 memorialise leaflets distributed containing controversial opposing views to the Nazi party. Keep an eye out for other intriguing spots across the city. 
Englischer Garten
Travelling to all the way to a very multicultural Munich only to then visit the 'English Garden' may seem a little strange, but do drop in. Yes the 75+km of paths will keep you ambling for hours – and the trees are indeed lovely – but you're here for more. This is the spot to drop in on a 7,000 seater beer garden, catch the city's surfers attempting to ride a perpetual wave in the Eisbach, watch a Japanese tea ceremony or seek out a Greek temple. There's even a section near the Schwabinger Bach stream that's popular with naturists, warm weather allowing. All of which will very much remind you that you're in anything but a typical English Garden.