We're not going to mess around, the best beaches in Jersey need to be seen, experienced, swam along and sunbathed on. No ifs, no buts. They are, without exception, coves carved from cliff-sides over millennia to create havens for surfers, sand lovers and inquisitive types who can't resist clambering over rocks or wandering into a sea cave. By day, the sun-soaked waters cover underwater worlds well-stocked with marine life. At night, exposed sands reveal an island secret even the most knowledgeable locals have yet to discover. We've spilt the beans on Jersey's beaches so you can pick out your favourite… 
For sea-life strewn shore dives
Some of the best beaches in Jersey also come with a chance to slip into the sea scuba-style. Pick of the bunch has to be St Catherine's Bay. Though, abandon any hopes of slinking stylishly into the channel from the stunning beach. No, you'll be plopping in from the rather functional looking breakwater. No matter, all the action happens from 5-15m down, where you'll be looking for sea hares, wrasse, rays, anemones, blennies, crabs, lobster and nudibranchs. Scuba Diving Jersey can help you get in the water with courses and guided dives.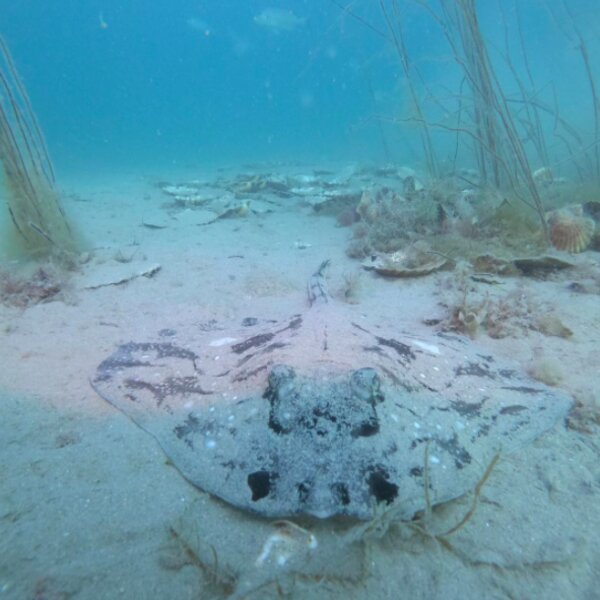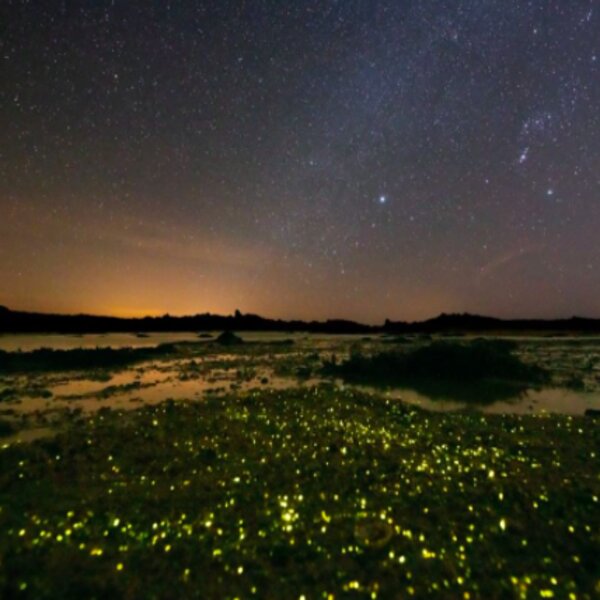 To see bioluminescence glitter on the sands
When you picture yourself enjoying the best beaches in Jersey, chances are, it doesn't involve skulking around a Jersey harbour long after the sun sets. But you need to get to La Rocque Harbour on the darkest night during your stay. You're here for the sparkling lights of the bioluminescence provided by the island's resident glowworms. Pretty magical stuff. And, strangest of all, few Jersey residents know about the phenomenon. For some inside intel on the glowworms from local guides, have a chat with Jersey Walk Adventures. 
For a swim in safe waters
The Victorians might not have been the most fashion-forward beach crowd, but they sure knew how to make the most of their coastal waters. Way back in 1897 they built Jersey's Marine Lake. Creating a safe tidal pool that's still allowing swimmers, SUP boarders and kayakers to enjoy the ocean – without worrying about currents or big waves. Set just to the east of St Aubin's bay the lake comes with stunning views of this stretch of Jersey coastline. Though, fair warning, over 125 years of coastal wear and tear takes its toll, leaving the lake often closed for repairs. If you manage to drop in when it's open, you're in for a cracking wild swim.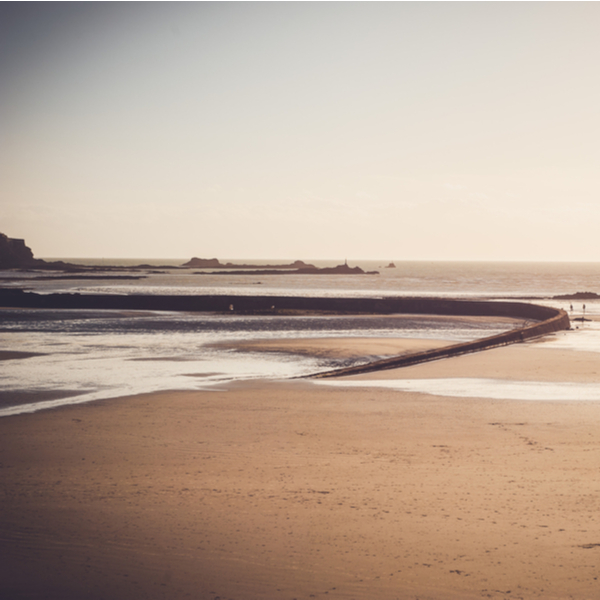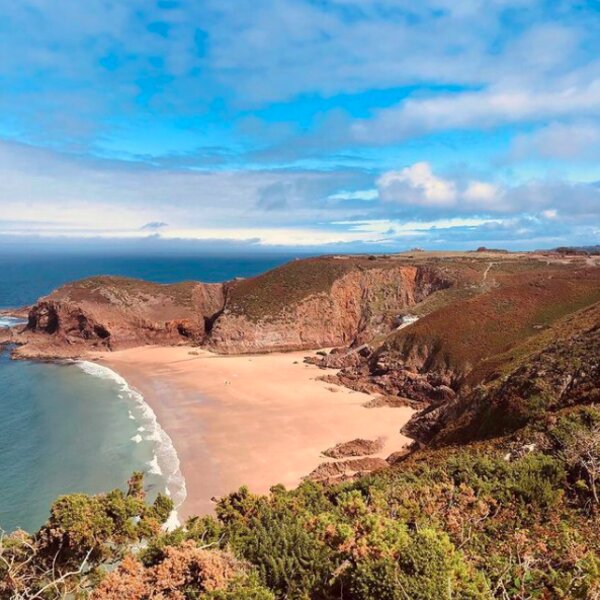 For explorers
The best beaches in Jersey inspire you to do more than laze on the sands. Luring you from your beach towel with caves, rock pools and waterfalls, it's all about timing things right at Plemont Bay. Get there at high tide and there's absolutely no beach at all. Sit on the sands as the tide goes out and you'll suffer a soggy bottom. So there's a 'just right' window of opportunity to exploit. When the tide's in, follow the sign to Grosnez. It'll take you on a cliff walk which, by the time you get back, should see the tide start to retreat. When the tide's out far enough, explore the network of sea caves and insta-story those waterfalls. 
By which time, you'll have worked up an appetite hearty enough for a meal in the Plémont Beach Cafe, one of the most conveniently placed restaurants in Jersey. Savour the views while you replenish your calories and plot your next adventure. 
To avoid the crowds
Let's be frank. Jersey is a stunner that's blessed with many beaches. But its summer super power is also its weakness. The best beaches get busy – and that's not always the vibe you're after. Step forward then, Portelet Bay which has one very big – and steep, reason that keeps away the masses. 200 stone steps are all that stand between you and beach heaven. Up for the challenge? Descend into a bay that comes with snorkel-perfect waters (that could be lifted straight from southern Italy) an intriguing islet to explore at low tide and golden sands to laze on. Best of all, the on-beach cafe can provide you with a wood-fired pizza if you've left your picnic at the top of the steps.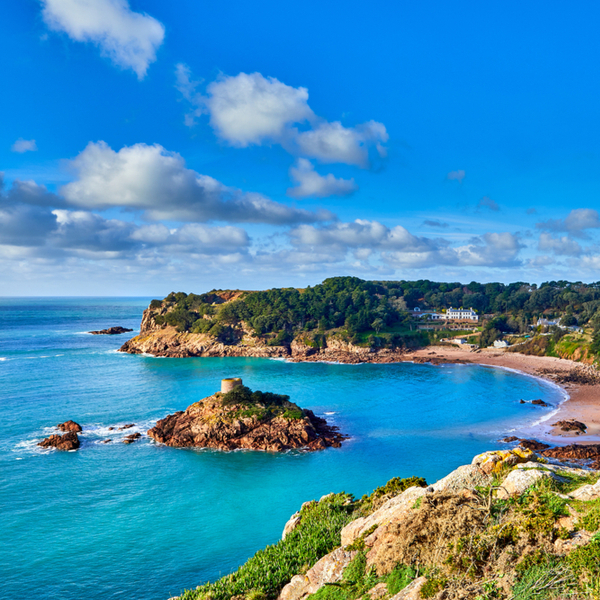 Worth the price alone when you consider this gives you access to the cafe's loos. Your other option? Schlepping back up the 200 steps to the nearest facilities.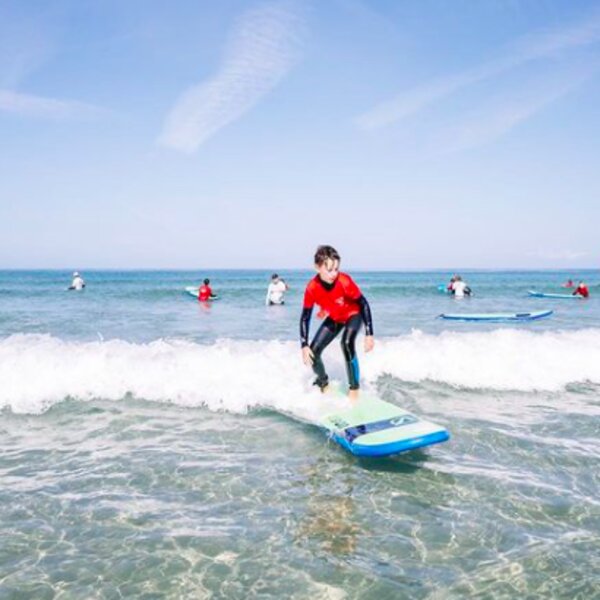 For learning to surf
If you like the idea of combining a day on a gorgeous Jersey beach with picking up a new skill, skip along to St Ouen's Bay. Miles and miles of sand cover the western side of Jersey, feeling the full force of the Atlantic in the process. In summer, this usually amounts to a few nicely rolling white horses that provide the perfect training ground for newbie surfers. Jersey Surf School can help you out with lessons or gear hire for the day. Make sure you stick around for the stunning sun sets this beach is famous for.  
Orbzii tip: Lessons start from around £30 per person, but on Sundays that drops to £25 person to join in with the school's Sunday Surf Club. 
To peer into the rock pools
Are there any happier memories from childhood than rock pooling? The search for porcelain crabs, anemones, butterfish, sea snails and starfish – tallying up how many shrimp you saw in one pool. Combining that with feeling the sand between your tiny toes, while trying to avoid the ewww of slimy seaweed made the whole thing into a mini adventure. One which, as it turns out, is just as fun, even once your toes aren't as tiny as they used to be. In Jersey, the best beach to rock pool on is Green Island on the south coast. When the tide goes out, you can comb mile after mile of reef. When you're done with exploring the underwater world, you can also get to the small green island the beach is named after. Though, the tide comes in quickly so take care not to get stranded.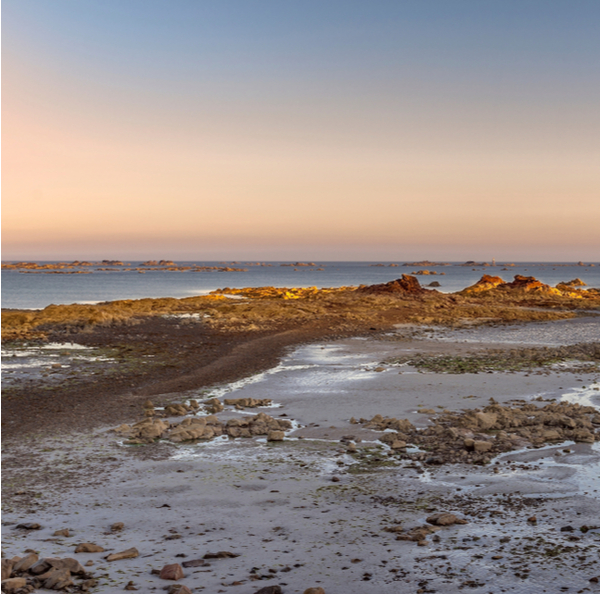 Orbzii tip: Miles of south facing sand, great parking and close by amenities make this popular with families, so keep this in mind if you're looking for a quiet day on the shore.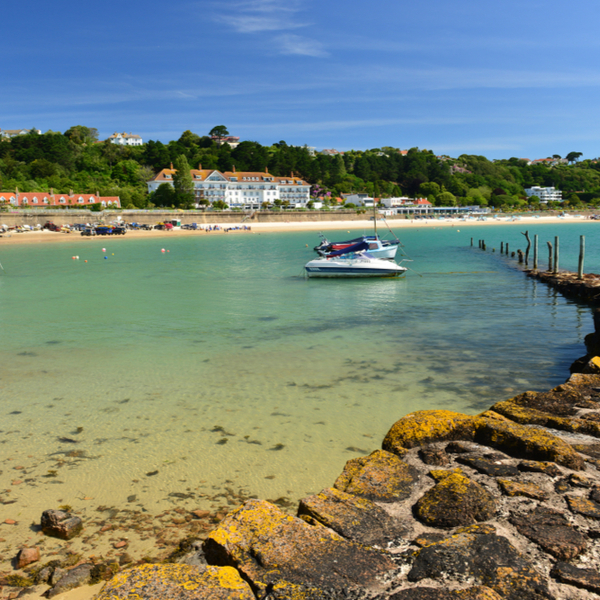 The all-rounder
We've saved one of the best beaches in Jersey until last for good reason. You could happily spend a week or two enjoying St Brelade's Bay if you didn't know about all the other coves and bays Jersey's got tucked away. Which isn't necessarily a bad thing. You may be happy to discover a beach that combines cracking water quality to match its stunning views, places of historical interest and a promenade chockfull of shops, cafes, restaurants that'll keep you sustained by the sea all day long. Add in the watersports, rockpooling and lifeguards and St Brelade's is starting to shape us as the unicorn of beaches. It's almost too good to be true. It's only downside. 
All these plus points attract the crowds – making car parking a little tricky. Not for seasoned travellers like you though. You know better than most, the early bird catches the car parking space.