Cornwall's cycle routes are the stuff of legend. Whether you're in the market for a slow-paced pootle with the family or ready to take on almost 200 miles of Cornish scenery, all the options are there. Hurtle through woodland glades on mountain bikes, pedal across moorland or mix things up by choosing a route that ticks all the scenic boxes. Better yet, many locations with quality cycle trails have handy bike hire facilities. Or, if you're looking for something even more convenient, there's a bike hire company in Cornwall that'll deliver to your door. That just leaves you with the arduous task of enjoying it all… 
Beginners
Coast to Coast
Before the title has you skipping to the next route in fear, relax. The Mineral Tramways, Coast to Coast trail is as user friendly as it gets. Yes, you'll be taking on 11 miles of terrain but it's an easy to navigate, easy to cycle – and mostly flat – stretch of Cornish joy. There's no need for a souped-up bike either. This is a route that's enjoyed by cyclists, horse riders and walkers. Start in Portreath, follow the well signed path and you'll finish in Devoran's Restronguet Creek. Your trip follows the old mining routes that lead to the coast, and delivers a dose of mining history, and architecture, on route. The best part? You can legitimately brag that you cycled across Cornwall in a day.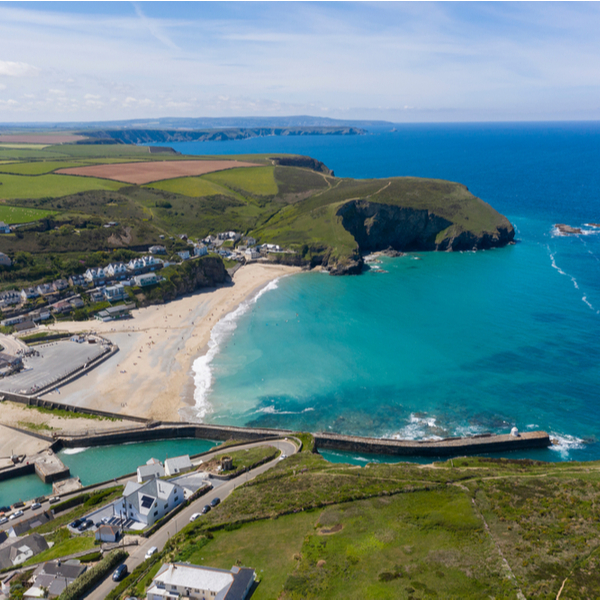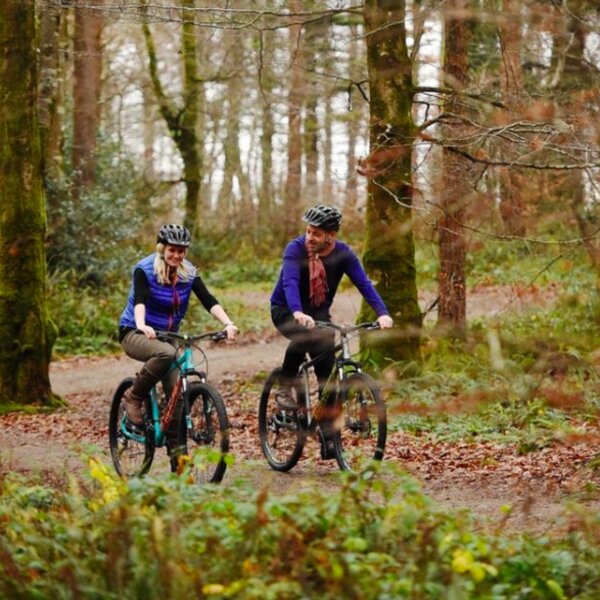 Lanhydrock Bike Trail
One of the most accessible trails in the county comes courtesy of the National Trust. Everyone from families to mountain bikers and disability bike users can get among the green, green woodland on the Lanhydrock Estate. It's worth noting that the entire trail is only 2.5km long, but the flat surface, and lack of any jumps, bumps or technical difficulty makes it ideal for even the most nervous cyclists. The setting's fairly idyllic and access is free, though you do have to pay for parking, if you're not a member of the National Trust. As well as the opportunity to explore the wider estate, you can also hire bikes on site. Prices start at £18 for an adult bike and £13.50 for a child's bike.
Orbzii tip: Mountain bikers – don't be put off by the extremely easy Green grade trail here. There are Blue (moderate) and Red (expert) trails that will more than challenge your skills. 
The Coast and Clay Trails
Handpicked options are all well and good – but can be limiting. So we're dropping some cycling intel for you to load up on. There's a solid selection of beginner level cycle paths in Mid Cornwall. They tick the box in terms of scenic views, we're talking all-important fishing villages, Cornish woodland, picture-postcard farmland and more. Handily, these trails have all been rounded up by Cornwall council and popped on a handy leaflet. We'll not leave you stranded there though. If we had to choose just one? The Bodelva View circular route comes handily packaged with a start point at the Eden Project.  
Orbzii tip: You can use some of the Eden Project's facilities – such as the cafe and free parking – without having to pay to enter the main attraction.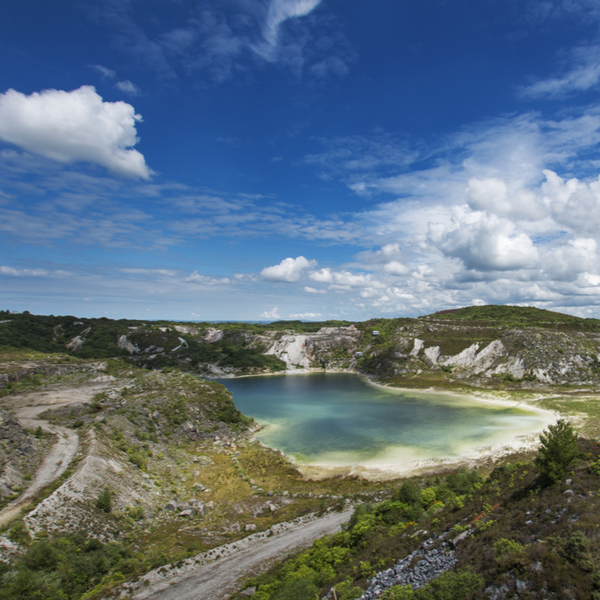 Intermediates and experts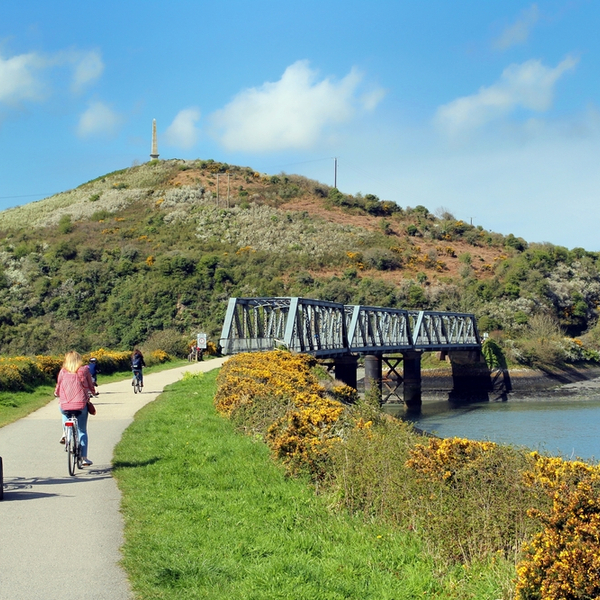 The Cornish Way
A cycle route that covers 195 miles isn't for the feint-hearted. But then, The Cornish Way isn't a route that you'll be wanting to set a personal best on either. Covering ground from Lands End to Bude, this is very much a trail to split over several days and take in the sights. And, you'll want to brace yourself for some of the best that Cornwall has to offer. You'll peddle through Mousehole's picturesque harbour and cycle along the coast to Marazion. It's worth stopping and looking seawards every now and then to spot Cornwall's resident seals or dolphins. 
At Truro, your route options open up. You can either head to Newquay, St Columb and Padstow – or stay strictly coastal and tour through Mevagissey and St. Austell with the option to stop off at the Eden Project. Both pick up the trail in Bodmin – and from there? It's woodland wonder in the Camel Valley. 
Tamar Trails
Time to straddle those Devon and Cornwall county borders. There's 25km of mountain bike trails in the Tamar Valley – and, we'd heartily recommend you check them out. The trails are, frankly, a delight – however you choose to navigate them. But you'll be taking on the challenging climbs of the Wheal Maria Trail, that lead up to some pretty epic descents through the area's woodland. It's not too claustrophobic though. If you like to pause and take in the view, there's the chance to scope out the Tamar Valley from the trail. In Cornwall without your mountain bike? You can pick up an off road bike, complete with helmet, map and repair kit. Not bad for £18 for a full day's hire. There's a gentler Mineral Railway Trail for families and children too.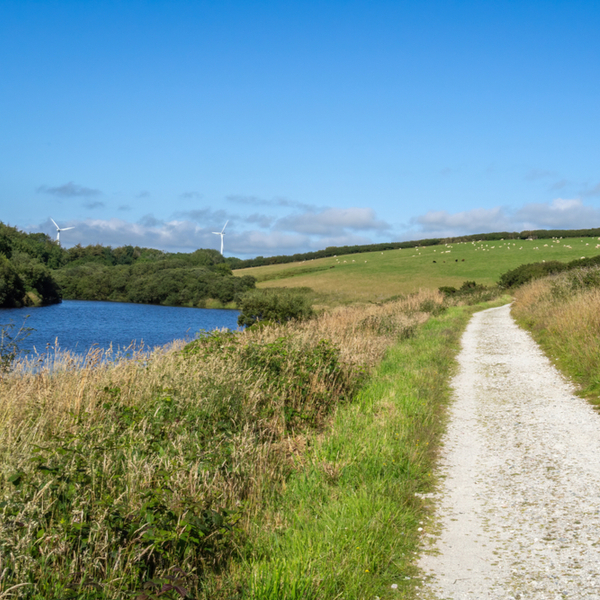 Orbzii tip: These trails aren't just for cycling. Try a spot of geocaching – it's free to do and a fun 'treasure hunt' that adds a certain something to a day in the woods. Up for something a little more adrenaline pumping? Give treesurfing a go…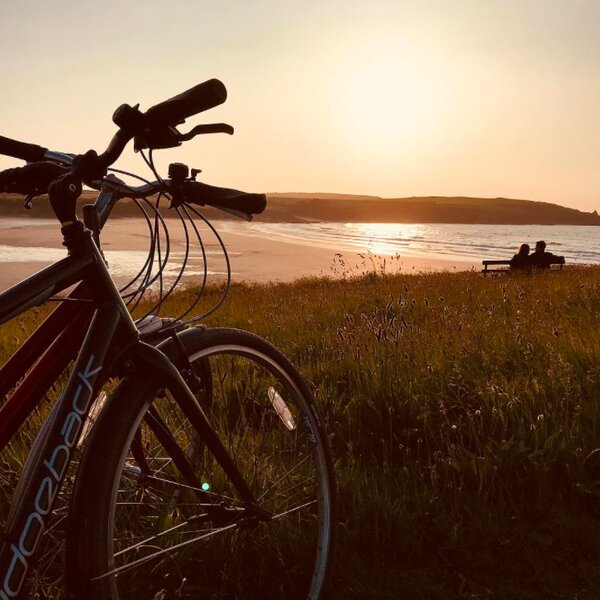 Cycle hire
Given the huge opportunity for cycling in Cornwall, it's not surprising to find out there's an equally vast range of bike hire options. Naturally, you might want to seek out a bike shop local to your holiday accommodation. But, if you're looking for the easy option, take a peek at the Go By Cycle options. They can deliver electric, mountain, road, day bikes or touring bikes straight to your door. Or, if you need delivery to a specific starting location, they can do that too. Yes, you could grab one of the fleet at the Tamar Trails or Lanhydrock – but do factor in convenience, and arguably a better class of bike here. Prices range from £15 – £19 a day or £90 – £100 per week. Delivery charges depend on various factors.