It's fair to say, your Krakow nightlife options are varied, quirky and – at times, a little niche. Of course, you could pop into the nearest beer hall, wine bar or nightclub and hope for the best. Or you could pick from our list of Krakow pubs and bars that show you a very different side to the city. Fling yourself into an adult ball pit, sing a sea shanty in an oak lined cellar, chat to a DJ through a van window or climb into a wardrobe and find out what's on the other side. All part of a regular night out in Krakow. We have also given you an option to sip cocktails by the river but, if the snowboard ramp isn't set up, how will you pass the time? 
Clubs
Alchemia
It might be hard to find a label for Alchemia, but it'll always be our pick of the Jewish Quarter bars.  Part nightclub, cafe, pub, cocktail bar, concert hall and quirky nook – its appeal can sometimes be its downfall. Popular with locals and tourists alike, the busy venue hosts live bands in the tiny underground gig space. Fans of unusual interiors – and small spaces – will enjoy stepping through a wardrobe to reach yet another room in the club. Groove into the late hours at a jazz gig, crowd around candlelit tables to soak up the vibes or pop through a wardrobe to find the room that suits you. We won't say Alchemia has something for everyone – but it's getting pretty darn close.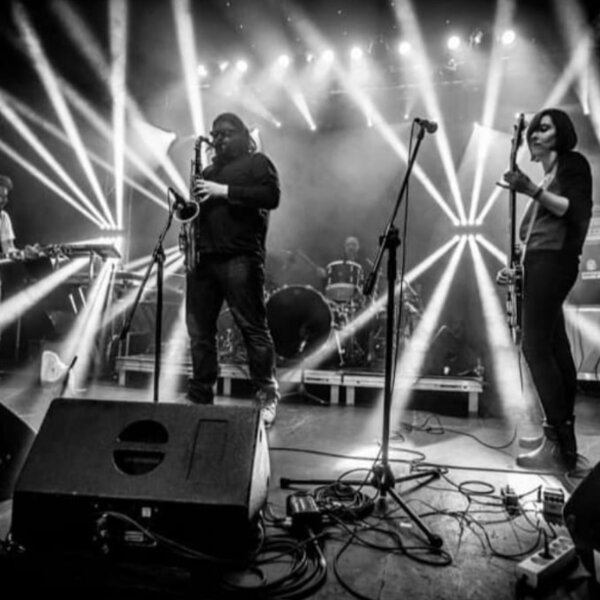 Orbzii tip: If you're in the market for some Polish beers, this is the place to sip your way through the beer menu. Alchemia are almost as famed for their beers as they are their breakfasts.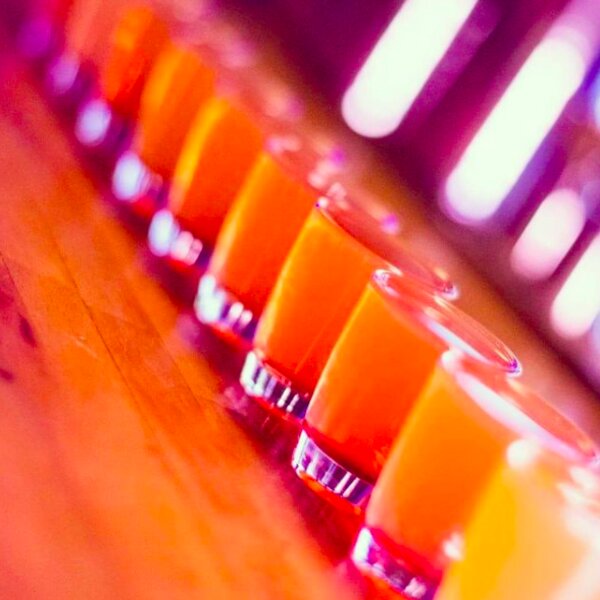 Spolem Deluxe
How often have your peered into a vintage vehicle on the off-chance you might get to have a chat with the resident DJ? If your answer is anything other than 'rarely, if ever', you may well have already been to Spolem Deluxe. Krakow's kitschiest club doesn't need any gimmicks. The varied nights – think electro pop, 80s disco, 70s funk and swinging 60s – attracts varied crowds looking to party in the rainbow-hued cellars. The fact the DJ is hidden away in a chunky Nysa van just adds a little something extra for your Krakow insta-feed. And, the flavoured vodkas pair nicely with the vibrant hues. 
Bars
Forum Przestrzenie
We've given Forum Przestrzenie a shout out before. Last time we sang their breakfast praises as one of the best restaurants in Krakow. Now? We're name dropping them for their stalwart status on the Krakow nightlife scene. Which is impressive for a space that's been open less than a decade. Whether it's the sunset cocktails (that come in 1 litre jugs) and riverside location that lures you in spring, the mulled wine and snowboard ramp that pops up in winter or the year-round calendar of DJ sets, cinema screenings and chilled club-cafe vibes, do drop in. It brings the best of Krakow's nightlife together in a sprawling meeting place, one that also happens to serve cracking pizza.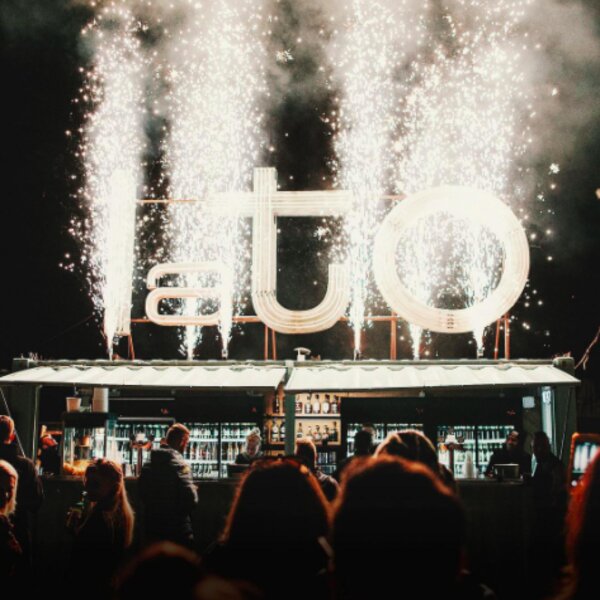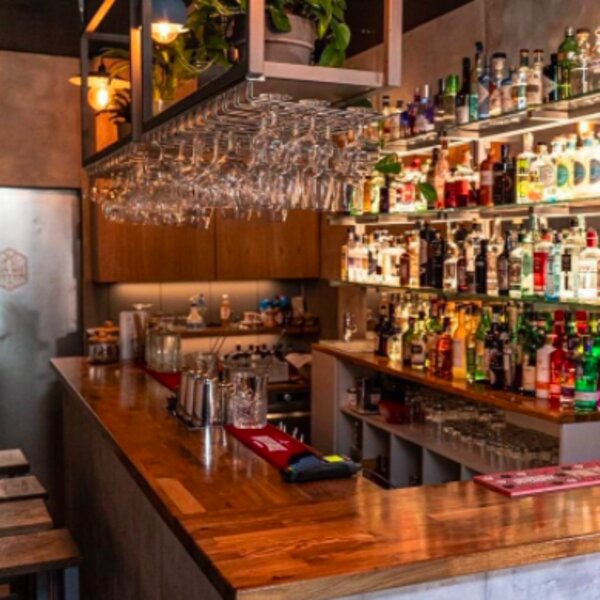 Gin Mill
Space is in short supply at Krakow's Gin Mill. Not because the bar is stacked high with botanical beverages, but because there's room for just ten cocktail lovers and gin fans to pull up a chair. It's worth getting overly close to a stranger or two in this gin joint though. Punchy cocktails run the gamut from floral and delicate to sweet and herbal – with a little citrus action thrown in for good measure. 100 gin varieties behind the bar and the Gin Mill still leaves room for soft drinks, a local beer selection and a small selection of wines. Handy if your travel companions aren't as laser-focused on gin as you are. 
Orbzii tip: A chic cocktail at Gin Mill puts you moments away from the guilty pleasures of Plac Nowy's street food vendors. This is the place to try the Krakow nightlife feast known as zapiekanki. Part pizza, part baguette and entirely slathered in melted cheese, it's a carby slice of the city you'll not forget. 
Pubs
Cosmic Games
Few Krakow pubs can boast as many neon-lit square metres as Cosmic Games. They've decked out their pub to resemble an angular space ship – because, well, why not? Aboard the ship you can sup the evening while you compete your way around the games tables. Beer pong, air hockey, Pukec, table football, cornhole, crazylight … the list continues. Most are fairly low–tech, considering you're aboard a UFO. Though retro gamers will appreciate the classic Pong table. Best of all, for just under £4.50, you've got unlimited cracks at all the games. Drinks are more than reasonably priced too. Good luck!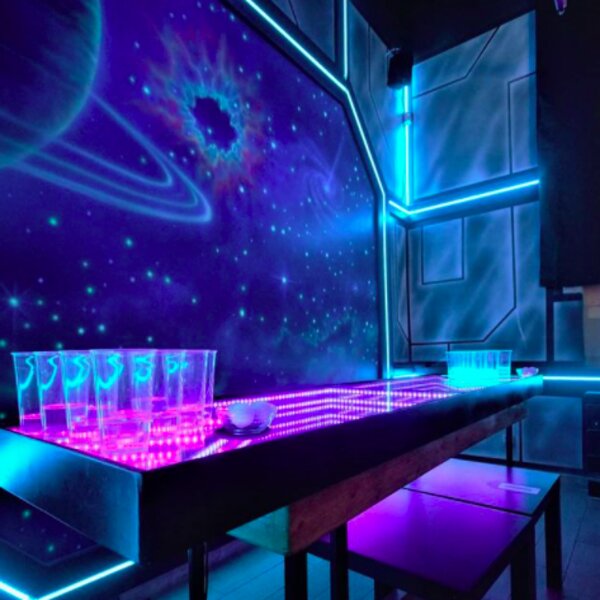 Orbzii tip: Keen to keep your nights neon-lit and fun-filled? Cosmic run a day-glow mini golf pub that comes complete with 9 holes of crazy golf and their now familiar space theme. When you've conquered the course, there's also the chance to carry on your winning streak with their free board games. 
Stary Port
It's taking everything in our willpower stores not to litter this entry with sea shanty puns and random heckles of ahoy, me hearties. You'll struggle with the very same issue, the moment you step through the doors of Stary Port. A warm and welcoming sailing tavern where, presumably, they've only recently stopped accepting doubloons – or possibly spices – as accepted forms of payment. Gorgeously wooden-clad on every surface your eye lands on, you'll feel as if you've taken a pew in an olde world schooner. In reality, you're in a tricked-out cellar on the outskirts of the old town. Expect portholes, vintage maps, live sea shanties and nautical lanterns. The beers aren't bad either – especially when paired with their impressive cheese toasties menu.