Cycling in the Lake District is one of the best ways you can spend your time in this little slice of Cumbrian heaven. The Lake District National Park has dozens of different routes suitable for all kind of two-wheeled vehicles, from mountain bikes to sportier frames and road bikes. The difficulty of Lake District cycle routes varies greatly, with some tracks being flat and easy, and some a lot more dangerous, suitable only for the real hobbyists and cycle-obsessives. If you're keen for a cycling holiday in the National Park, then you should probably bring your own, but if you don't have the right equipment or only want to spend a couple of days of your holiday on two wheels, bike hire in the Lake District is incredibly easy. If you're keen to pedal through Girzedale Forest or around South Lake, read ahead for our guide on the best of cycling in the Lake District. 
Where to Rent Your Bike
If you haven't brought your own cycles, then the first thing you'll need to do is rent some. There are numerous bike hire businesses in The Lake District, and they usually have all sorts of bike for the various cycle paths and routes, whether you're just wanting something easy to glide through Windermere on, or if you're looking for a specialised bike so you can ride to some spectacular scenery.  
Country Lanes Cycle Centre is one of the premier bike hire places in the Lake District. They have a wide range of cycle types, and their staff are all incredibly knowledgeable about all things Lake District cycling. The cycle centre is located on Windermere Railway Station, so is easily accessible, and they have a number of pre-determined routes for you to try if you're looking for guidance. To rent a premium mountain bike costs GBP 29/day, and the standard hybrid road bike is GBP 27/day. For keen cyclists, there are higher-end models, as well as electric bikes. Children's bikes are also available from GBP 17/day. These costs all include helmet and spare inner-tube rental.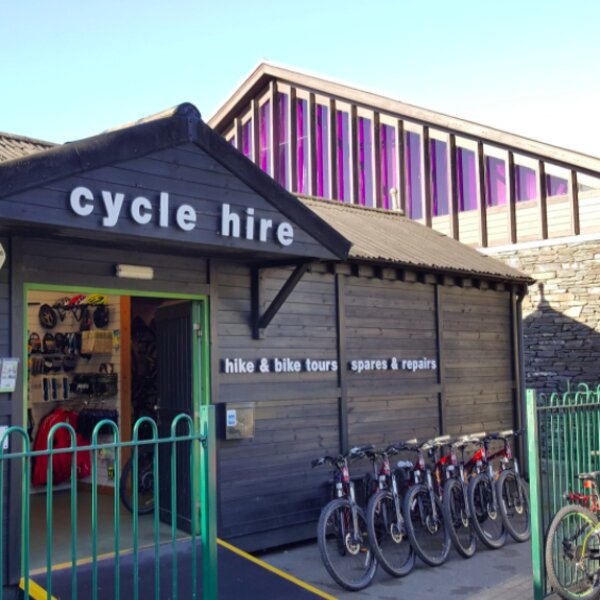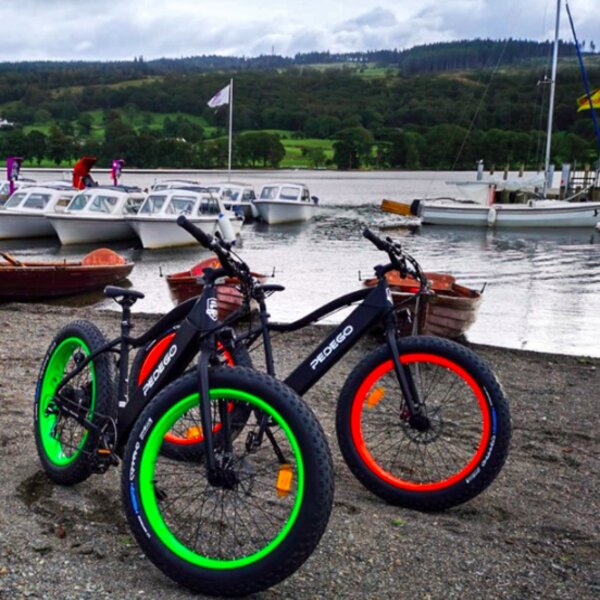 If you're looking for a shorter rental period for your bike hire in the Lake District, then Coniston Boating Centre on the edge of Coniston Water is a good bet. Adult mountain bike hire is GBP 15 for two hours, GBP 20 for four, and GBP 25 for the entire day. For children it's GBP 5 for two hours, GBP 10 for 4, and GBP 15 for the full day. Electric bikes are also available at GBP 30 for 2 hours and GBP 50 for 6. As usual, this includes helmets and a spare inner-tube. However, bear in mind bikes are first come, first served, so it might be wise to book ahead. 
What Are the Best Cycling Routes in the Lake District?