The best snorkelling in Fiji? Almost ANY snorkelling in Fiji – such is the marine diversity. The world's coral garden will not disappoint divers and snorkelers looking to spy their first nudibranch or swim with a Manta Ray. Though, of course, there are some spots that outshine the rest. The best diving in Fiji is up for debate – after all, it really depends on your scuba favourites. Fiji pretty much has it all, so we've covered caves, wrecks, corals, manta rays and more. 
Soft Corals
It's only right that we tackle Fiji's best seller head on. You don't get labelled the soft coral capital of the world without having something truly glorious to show for it. So you can get in the water, pretty much anywhere in Fiji, and you'll spy sights worth seeing. But to see the sea beds at their best, snorkel or dive along Taveuni's Rainbow Reef. Within the reef, there are specific sections to suit all tastes – and we'll get to those in a moment. But the entire area is a dazzlingly diverse showcase of Fiji's wonders and a natural extension to the garden isle's treasure trove of wonder. THIS is the place to see Fiji's animals – on land or sea.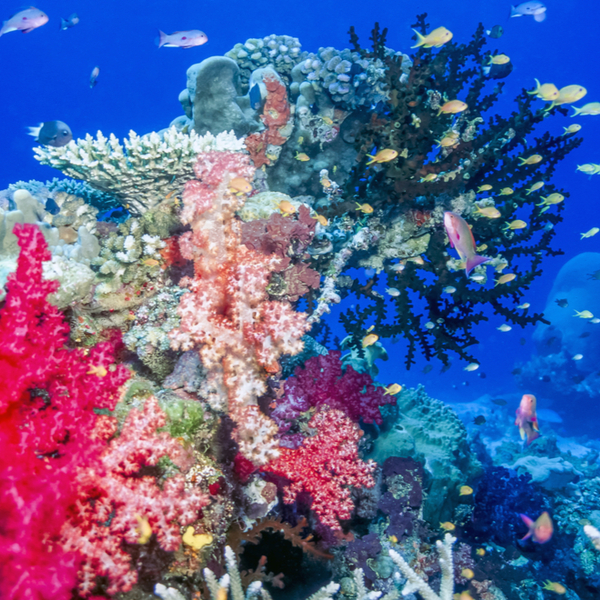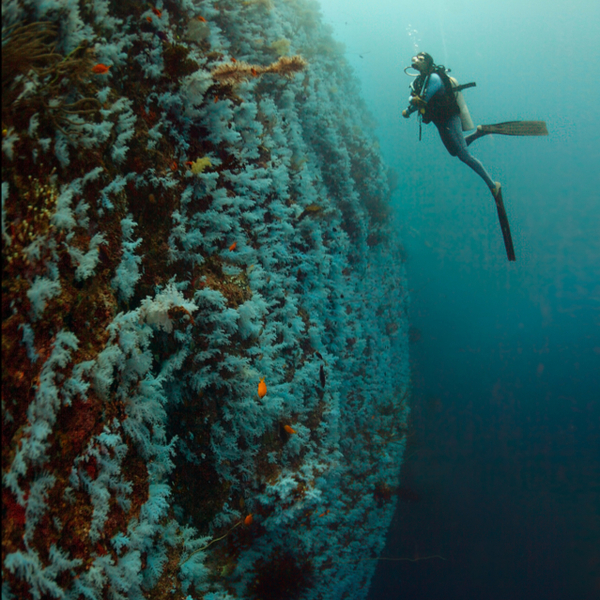 Oh, and those specific spots we mentioned? For eco-diversity that'll make your head spin, ask your dive guide to show you 'The Zoo'. When the currents are just right in the Somosomo Strait – the corals here put on quite a show. Feeding and generally showing their best side, they are quite the distraction from the clown fish and nudibranchs that normally catch the eye. Reef sharks and barracudas provide extra thrills alongside the coral colours. For pure coral indulgence, few dive locations in Fiji can match the Great White Wall. A sheer, vertical drop that, as the name suggests, is carpeted by bright white coral. Jaw dropping – and intriguing. 
Orbzii tip: Fiji's making huge efforts to conserve their corals, reefs and local wildlife. One of the biggest ways to 'do no harm' during your snorkel or dive? Wear coral friendly suncream. Free from any coral-killing chemicals, you'll be protected from Fiji's strong UV rays and be protecting the oceans you're here to enjoy. 
Hard Corals
If you've done a little Fiji Googling already, you'll know that the island's are famous for their soft corals. But, there is a place where you can snorkel – or dive – to see some show-stopping hard coral gardens. Kadavu is a remote Fiji island where, for the most part, nature has stayed wild and wonderful. It also happens to be home to one of the world's largest barrier reefs. A 100km playground for ocean lovers ,The Great Astrolabe Reef is a wall of colour, filled with every type of sea creature imaginable. Naturally, you're here for the corals, but expect mantas, marlin and sharks to be patrolling the wall too. Add in the caverns, tunnels and caves in the reef and it easily claims a spot in the best diving in Fiji list.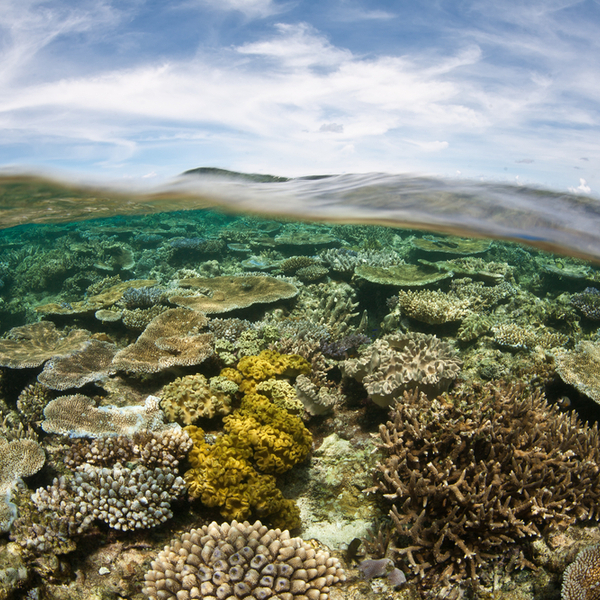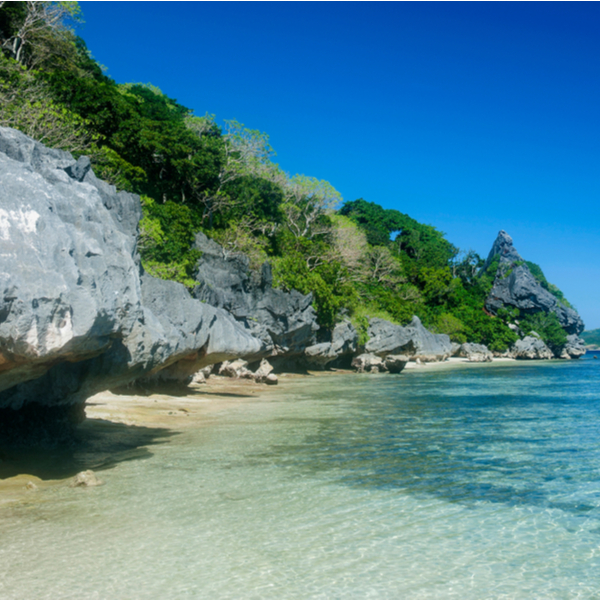 Caves
There's an exhilarating sea experience in Fiji that needs neither scuba or snorkel gear. You'll need to bring a reasonable amount of courage to visit to the Sawa-I-Lau caves though. Hidden away in the Yasawa Island chain, the Sawa-I-Lau caves come with ancient lore, the chance to dive to a secret, second  and very dark cave and experience the cold chill of the fresh and salt water. It's said you've only visited Yasawa if you make it to these caves. And, when the tide is low, and you're accompanied by a guide, the first cave is easy enough to swim into. Diving below the surface – and swimming through a dark tunnel for 5 -10 seconds is a whole other ball game. The reward in either cave is much the same. A mesmerising peek into Mother Nature's knack of making cathedral-like spaces using nothing but limestone. 
Orbzii tip: If you're a little claustrophobic – you'll not feel any FOMO by enjoying the experience in the first cave. And, if you want bring a snorkel, to pass the time while the group explore the other cave, you can. Though the only creatures you'll likely spot are eels.  
Wrecks - Scuba
Fiji's seabeds aren't (thankfully) littered with wrecks. Though, there are two worth checking out if coral covered hulls, portholes and decks are your thing. Book a dive in the lagoon at Beqa and mention Rusi's Pinnacle. Not surprisingly, you'll find a towering pinnacle – covered in anemones. But your prize is just 100m away – a two deck, 40m fishing boat. Intentionally sunk in 2000, it's had a couple of decades to acclimatise and become one of the best diving sites in Fiji. Corals and sea stars carpet the decks – but if you carefully peer along the railings you might spot the resident giant frogfish. For a more established wreck, head to the Seven Sisters dive site – also in Beqa. Sea conditions are usually good – allowing beginners to really explore the area. The 30m Tasu II stands upright on the seabed with barracuda often watching over her from above.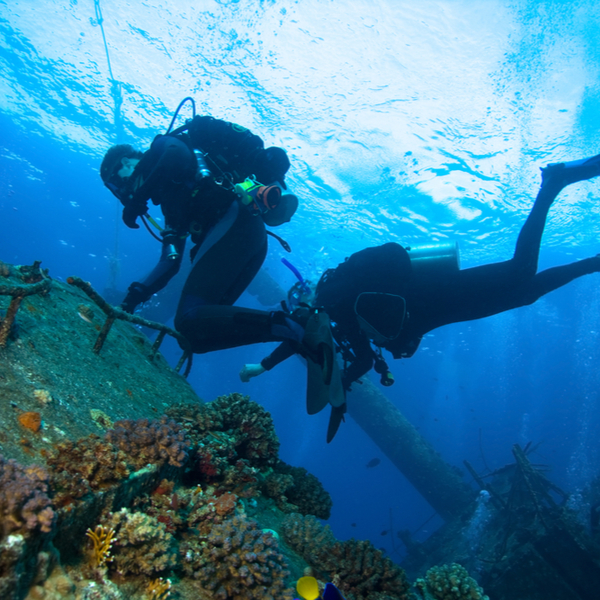 Orbzii tip: The Seven Sisters gets its name from the 7 pinnacles at the dive site. If you take a moment to rest on the seafloor amongst the stacks, you'll likely be joined by a shoal of butterfly fish. Stay still long enough and they'll happily swoop in to clean your wetsuit.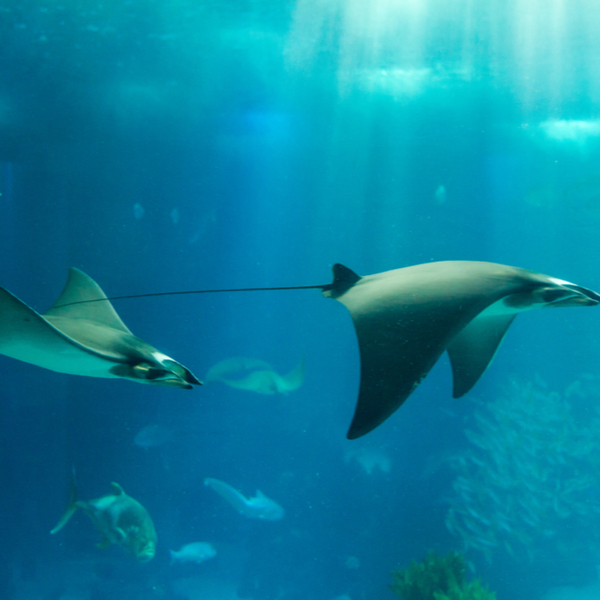 Manta Rays
Snorkelling with Manta Rays tops just about every Fiji list of what to do and see. And, the place to do it? The Manta Ray Passage. Every year, between May and October, this 350m wide channel between Naviti and Drawaqa Island attracts these gentle giants. And, they seem more than happy to share the water with you. Watching them 'fly' through the ocean, feeding on the plankton that flourishes here, has to rank among the best snorkelling in Fiji moments. Do book yourself on an excursion to the channel though. Currents can be strong and swimming out from either island alone is forbidden. That said, nearby resorts have spotted single rays swimming in their lagoons where snorkelling from shore is safe. 
Turtles
Turtle Island is Fiji's obvious contender for snorkelling with turtles. And, yes their private island reef does attract passing hawksbill and green turtles. But not even the alluring promise of the bioluminescent waters at night might be enough to get your wallet to part with their lux resort fees. If that's the case, there are a few other places you can try your luck. Start with a snorkel in the waters off Naukacuvu Island. Baby turtles have been seen hatching from the beaches here – and, overall, turtle sightings are high, especially at the Coral Garden dive site. Turtles are also spotted from the beach in Likuliku Bay, on Waya Island, along with the occasional whale. The island is part of the Yasawa Island archipelago, another turtle hotspot.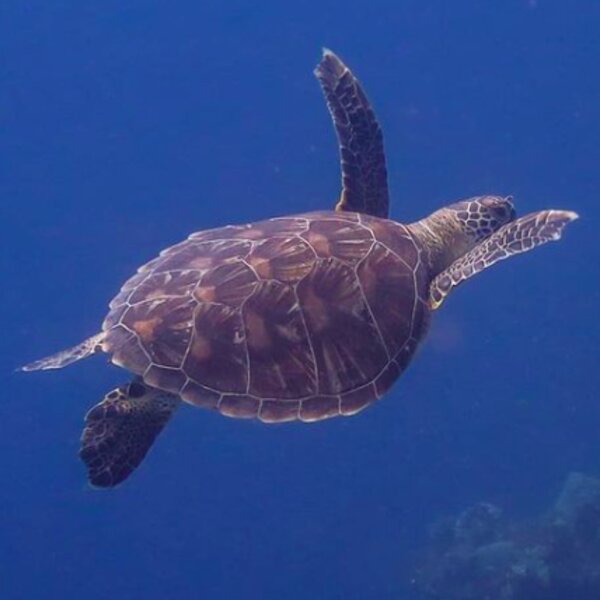 If you'd rather have a bit of expert guidance, chat to the team at Ocean Ventures Fiji. They can whisk you to snorkel and dive locations though, even with their expert knowledge, they do make it clear that there's only ever the 'chance' to see a turtle during your swim. 
Orbzii tip: To maximise your chances of snorkelling with turtles, get in the water early. Swim calmly – turtles tend to scarper as soon as they sense people approaching. And, lastly, scan the sea bed, it's easy to miss 'sleeping' turtles resting on the bottom.