Not everybody likes to spend their holiday swimming in poutine or sipping whisky by a fire, and some people can't enjoy themselves without getting the blood pumping at some point during the day. If you fall under either of these categories then you're in luck: Vancouver is a city of fitness fanatics, with all kinds of gyms and training centres available for short-term use. MMA practitioners, CrossFit fans, lifting-bros will all be able to find some form of exercise to keep them satisfied, regardless of where in the city they're staying.
If you're keen on a Vancouver getaway, but don't feel the need to escape from your exercise routine, or even want to use it as a chance to try some new physical activities, we've got your back. Here's our guide to keeping (or getting) fit in Vancouver.
Tristar
Although technically located in Burnaby, a small city in the Vancouver metropolitan area as opposed to in the city centre proper, those looking to get into martial arts, or those who simply want to keep fighting fit, will find the short commute to this gym well worth their while. With state-of-the-art facilities and excellent trainers, Tristar offer the chance to learn (or develop your skills in) a wide variety of disciplines, including MMA and kickboxing.  
Of course, the thought of going into a gym full of amped-up fighters can seem quite intimidating, but Tristar make sure their gym is as accessible and friendly as possible, with a real community atmosphere and tonnes of support from the trainers and other gym-goers, whether you're a grappling child prodigy just getting started or a middle-aged advertising executive looking to try something new. The trainers themselves are all highly-trained fighters, and some have even been recognised for their talents, winning or placing highly in regional fighting competitions.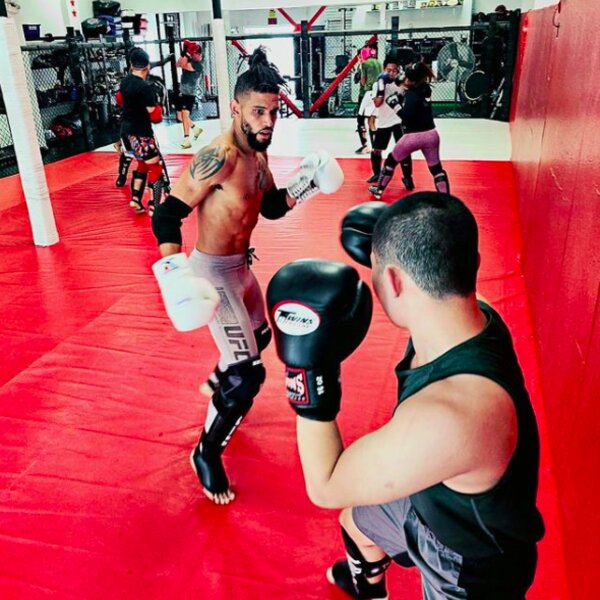 There's no weekly membership, but drop-in sessions are CAD 31.50/session (GBP 18), or if you really want to feel the burn, you can get a personal training package of ten sessions for CAD 525 (GBP 300), both of which are great value for money when you take into account you'll be training at one of the best MMA gyms in Vancouver.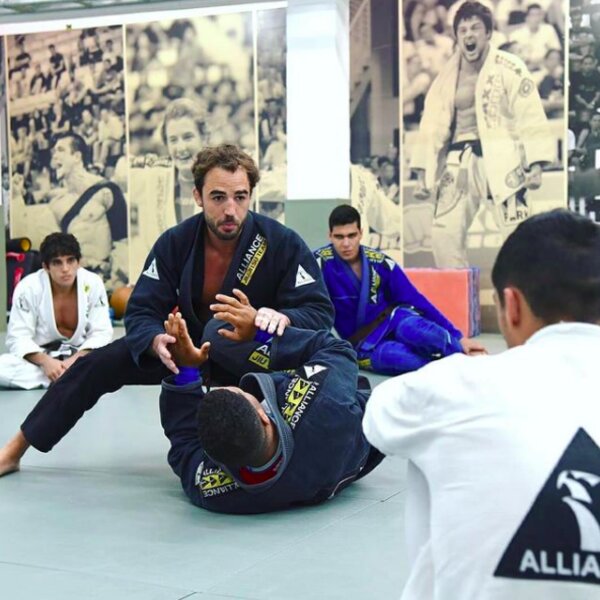 Alliance BJJ
Running for almost thirty years now, Alliance is part of a group of gyms widely recognised as some of the best places to practice Brazilian Jiu-Jitsu in the world, having created hundreds of champions throughout their time operating. Their Vancouver outpost holds up these incredibly high standards, maintaining professionalism but also allowing for newbies to come and learn in one of the best MMA gyms in Vancouver.  
The instructors here are all highly professional and well regarded within the BJJ community, as well as having a massive amount of local, regional, and even international titles between them. Head instructor for adults Thomas Lisboa has won the world championship twice in the Purple and Brown belt divisions, and was a runner up as a blackbelt. That class and ability is typical of all the instructors at the gym.
If you're only looking to drop in for a taster session then it'll cost CAD 65 (GBP 38), but that includes all equipment and uniform rental. If you're here for a bit longer, then the monthly pass is CAD 250 (GBP 145), but that includes unlimited sessions.
SFU
Sometimes, finely tuned athletes will find classes do the opposite of their usual effect and ruin a routine. There's nothing wrong with wanting a gym you can walk into without fanfare, complete your workout in peace, and then leave. This is the case at SFU Burnaby. You may have to go a little out of the way from the centre of Vancouver to get here, but you will get access to the newest equipment all for the incredibly cheap price of CAD 6 (GBP 3.50) per day, or CAD 31.50 (GBP 18) per month.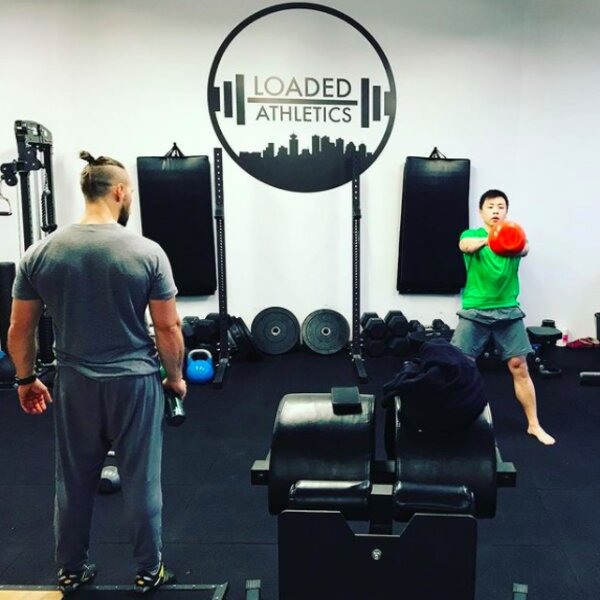 Loaded Athletics
Big lifters will be drawn to this strongman gym in Vancouver, which has all the facilities you need to work on your gains, whether you're keen on Olympic weightlifting, powerlifting, or just want to improve your strength and conditioning.  
The instructors are all highly trained athletes who have competed at the highest levels, and the gym is chock-full of state-of-the-art equipment. Although there's no day or week pass, personal training sessions range from CAD 90 to 100 (GBP 51 to 57), and you are usually free to use the equipment after, although you'll likely be too knackered to do so after being put through your paces.
CROSSFIT 604
The best CrossFit gym in Vancouver isn't easy to establish with so many great venues, but CROSSFIT 604 is definitely in the conversation. A convenient location, great, dedicated trainers, and the newest and best equipment mean that this gym is either an ideal place for a CrossFit enthusiast to carry on their training, or for a novice to get the bug.
Drop-ins are encouraged, but prices vary depending on what session you will be joining and what equipment you want to use, but all of the instructors are qualified and make sure the strenuous activities are done as safely as possible.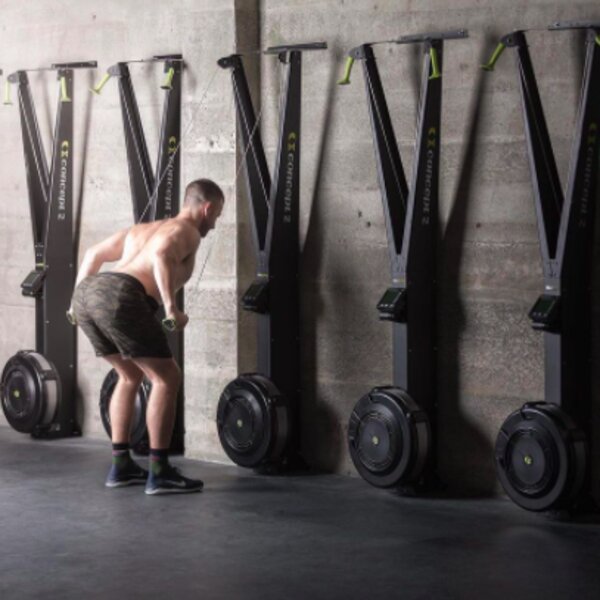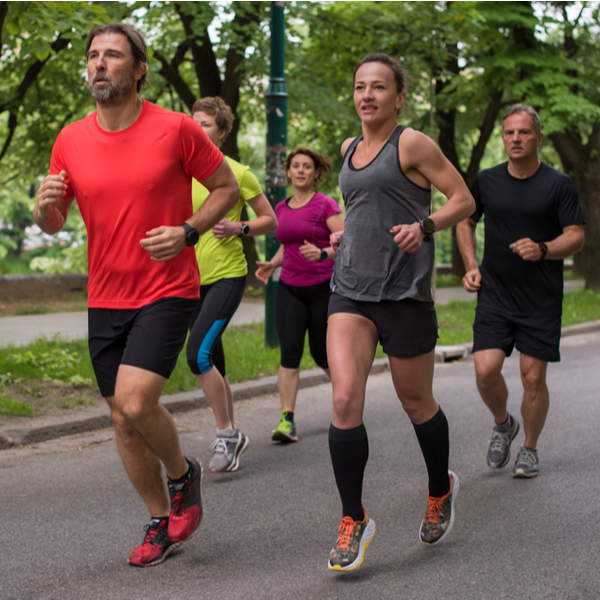 The Vancouver Running and Jogging Club
If you're just looking for a nice, simple, and free way to exercise on your trip, but also want the social aspect that comes with most activities, you can have a look at the schedule for The Vancouver Running and Jogging Club. This friendly group meets weekly for runs of varying distances, often going through some of the gorgeous trails that make up the city. Like all good Canucks, they run rain or shine, so you're bound to have a good group regardless of when you join up with them.