Vancouver is a city of water. Surrounded by rainclouds for most of the year and the ocean for all of it, if you don't like to get wet, then it's probably not your ideal destination. However, if you are the sort of person who loves to paddle around and ride the waves, then you're in luck: there are hundreds of great little kayaking and canoeing trails all around the city of Vancouver, and even more wondrous little trips if you're willing to make the short hop to Vancouver Island.
Kayaking in the City
If you're staying right in the city, then there's no doubt the best place to go kayaking in Vancouver is Deep Cove. This area is in the north of the city and has the best infrastructure for equipment rental, as well as plenty of routes for novices and experts alike.
Deep Cove Kayak
Deep Cove Kayak are the most established company in the area and will cover all your kayaking in Vancouver needs. Beginners can take basic lessons to introduce them to sea kayaking. These lessons include basic paddling techniques and showing best practice for capsizing. Like all water sports, kayaking can be dangerous, so if you are a complete novice it might be good to have a look into these lessons, which usually last around an hour and cost CAD 89 (GBP 51). However, as long as you go out with somebody else who knows their way around a kayak and avoid strong rapids, you'll probably be fine without any formal instruction.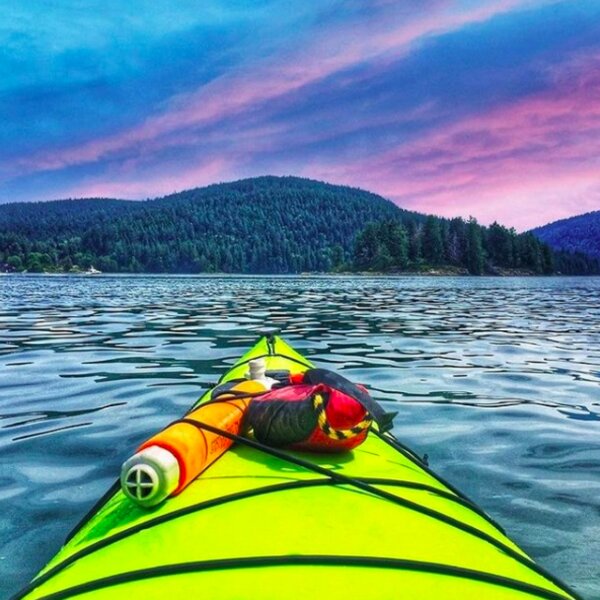 Kayak tours in Vancouver can cover a huge number of areas, even within Deep Cove. Deep Cove Kayak offer tours for all levels, so you can get the right experience for your expertise. Newbies and those just looking to work up a minor sweat can take on the Deep Cove Explorer Tour, which lasts three hours and runs through the cove and up the southern part of Indian Arm, a wide channel just a bit further north. This is done at a slower pace and will be more of interest of those looking to learn about the local wildlife while having a relaxing time. It costs CAD 89 (GBP 51) for adults and CAD 50 (GBP 29) for kids under 12, plus GST.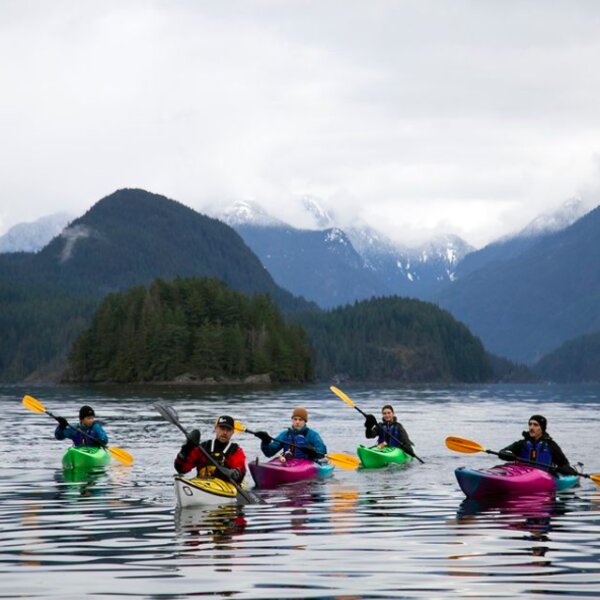 If you have a bit more experience, you might want to try the Winter Paddling tour, which is a faster paced version of kayaking in Vancouver than the previous tour and will be subject to some interesting weather, but also benefits from a lot more serenity on the water as most other seafarers are off for the season. This is only available to people over 12, and costs CAD 80 (GBP 48), plus GST.
There are also specialty evening tours available, including the excellent Full Moon Evening Tour, which allows you to see the full moon rise over the Eastern Mountains. You'll also learn how the tide affects the local wildlife from your expert tour leader. Again, this would require a little more experience, but if you're fairly comfortable on a kayak, you'll not find it too strenuous. The cost of this tour is CAD 79 (GBP 48) plus GST.
Kayaking in Vancouver Island
If you're dead set on making kayaking in Vancouver an integral part of your trip, it would make sense to plan a trip or two out to Vancouver Island. The coastal areas around the island are full of interesting sea-mammals and other marine creatures, and there are a tonne of unique little lakes and creeks on the island, so your trip won't feel repetitive.
The best areas for kayaking on Vancouver Island are scattered all over the landmass. The capital city of BC, Victoria, has plenty of nice spots within the Inner Harbour and gorge, if you want a change of scenery but don't want to stray too far from a city. Elk and Beaver Lake are also on the southern portion of the island, and are great spots for casual kayakers to explore. Witty's Lagoon, on the southwestern portion of the island, allows you to see the gorgeous coast without having to struggle too much against the strong Pacific currents.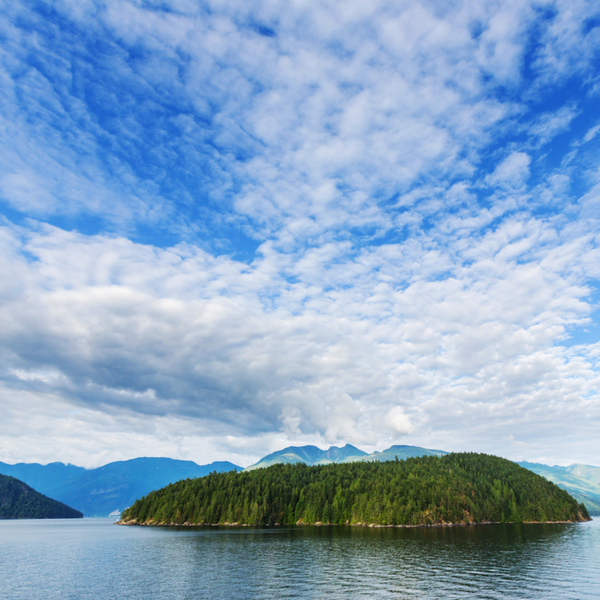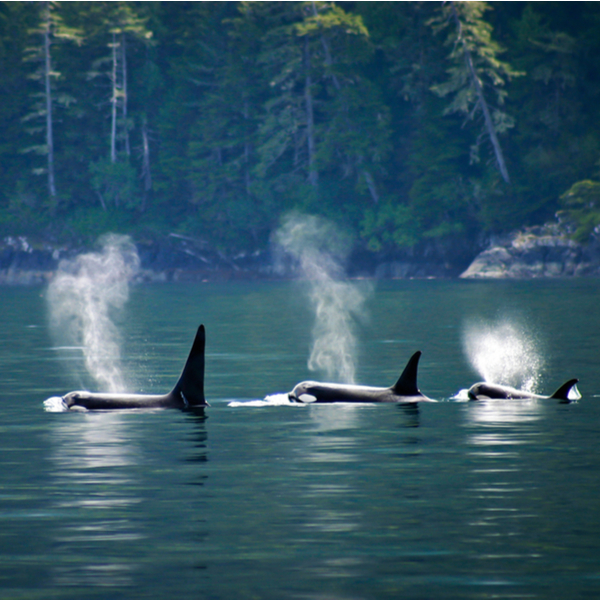 One of the best routes on Vancouver Island is on the Eastern coast, starting on the northernmost tip of Denman Island and heading to Sandy Island Marine Provincial park. It's about 10km, and if you're mainly looking to kayak to get the best view of the marine wildlife, then this is a must-paddle. You will likely see seals and dolphins, and if you're lucky some other rarer animals. Also, the trail ends with a nice breakwater with Longbreak Point, meaning you won't need to work too hard to avoid drifting out too far.
If you want something truly astounding, then the Sayward Forest Canoe Route on Campbell River covers nearly 50km of lakes and creeks. It usually takes around three or four days to complete properly and is done counter clockwise to avoid fighting currents too much. This route, however, is only suitable for experience kayakers, so if you're a beginner it's probably best to stick to another area. All these areas allow for private kayakers to simply get up and go, but as you likely won't have your equipment with you, it may be best to rent or go on a tour.
Kayaking Tours
Kayaking Tours are the premier kayak rental and tour company on Vancouver Island, and offer rentals for CAD 45/day (for a minimum of two days) (GBP 26) for single kayaks, and CAD 60/day (minimum of two days) (GBP 34.60) for a double. This includes the kayak, paddle, a spare paddle, life jacket, pump, paddle float, sprayskirt, and a whistle. They can also offer a shuttle service to get kayaks to the water if you don't have a car with the right racks to take them.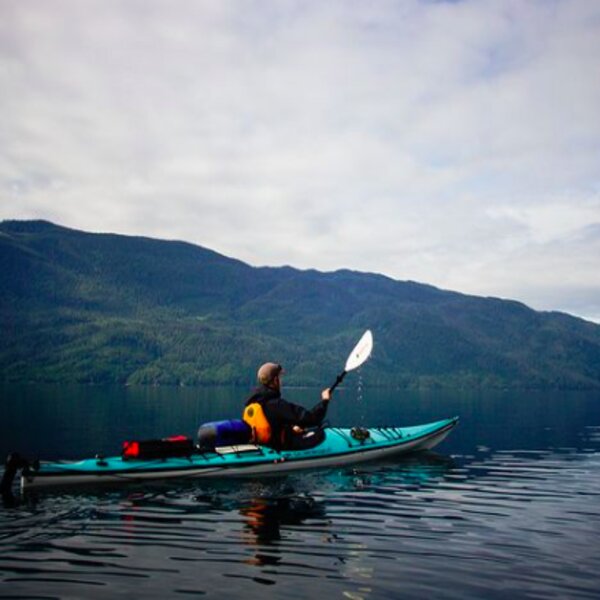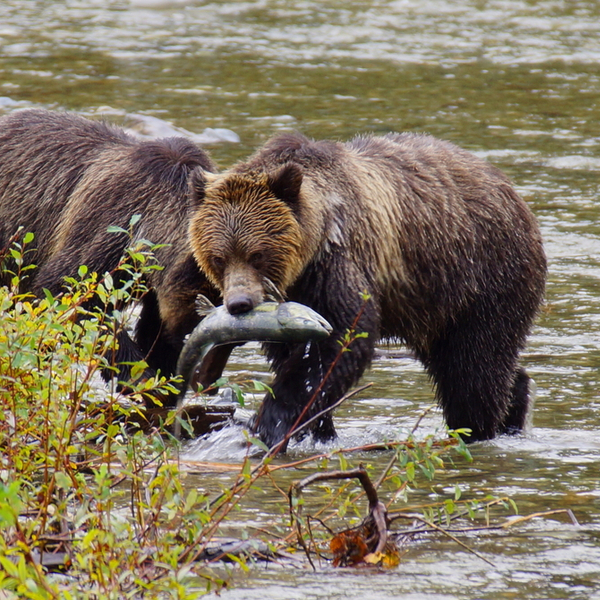 Kayaking tours also offer some excellent Vancouver Island kayaking tours if you're wanting to follow something structured, the most exhilarating being the Whales and Wilderness Glamping tour. This four-day experience takes place in Blackfish Sound, in the northern part of the island. Costing CAD 1,995 (GBP 1,135), the tour includes pick-up and drop-off rom Telegraph Cove, around six hours north of Victoria, two solid days of sea-kayaking, six meals and snacks, luxury glamping accommodation for three nights, and a professional, knowledgeable guide to make sure you stay safe and learn about the incredible wildlife this part of the world is home to.