First up, it's worth noting that all of Antalya's golf clubs are set within one stretch of coastline. And, it's quite the place. Think Turkish riviera and you'll have Belek summed up. Around an hour from Antalya it's luxurious and exclusive – yet welcoming to those ready to part with their green fees. Do so and you'll play some of Europe's best golf courses. Swing by floodlight, drive into the sunset or putt in the heat of the afternoon. Whatever your approach, just play these Antalya golf courses. Seriously…
Gloria Golf Club
All eyes are on the 45 hole Gloria golf complex. And, yes, it's the biggest and best complex in Turkey. But while everyone tees off on the new course, we'd urge you to play a round on the old greens. Though, here, 'old' is a term casually bandied about when it comes to Antalya golf courses. Opened in the 90s, we're not perhaps going back to the plus fours era here. Still, it's a cracking track that has matured nicely. And, by that we mean, the plant life is making things difficult on the fairways. Trees have filled out making your driving window just that bit too narrow for a 'whack it and hope' approach. Your game will start with two very tricky holes whose water hazards will have you approaching every following hole with trepidation. Technical and not a place for sloppy holiday golf. A course for lovers of the game.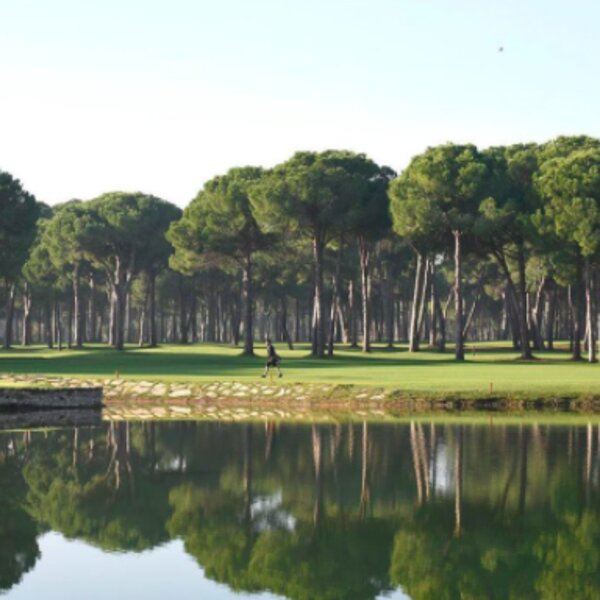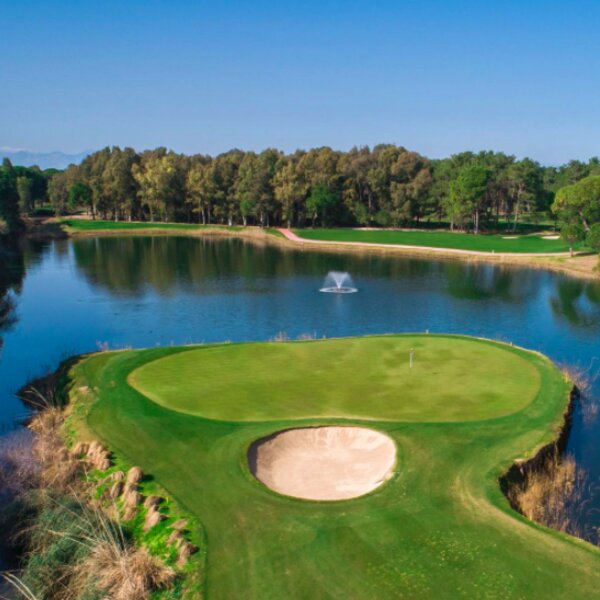 Carya
Gloria seems to garner the most attention when it comes to Antalya golf. Which is a shame, as Carya golf is a course that deserves some time in the limelight. Or, perhaps, the floodlights? It's the first fully lit golf course in Europe. Which means one thing. Cool night temperatures in which to swing your clubs. Not just that of course. Floodlit it may be, but eerie green shadows and bright lights put just about every hole in a new context. Will you be able to spot the subtle undulation on the greens, eye up a good lie in the distance or even find your ball if you slice off into the rough? Play here day or night and you're in a prime stretch of Belek landscape. This golf belt in Turkey is something special and the Carya course is a great example of what can be achieved with more than a little investment. The aim? To create the fairways of Sunningdale and Wentworth in Turkey's hot climate. And here, they have more than matched the brief.
Titanic Golf Club
Don't be surprised if you get a slight sinking feeling at almost every hole on the Titanic golf course. Apologies for the pun, but sometimes they really do just write themselves. With a water hazard waiting to trip you up on 8 out of the glorious 18 holes here, lost balls are frankly inevitable. Those that do brave it will be in no doubt that they made a great choice. Mountain and Med views come for free. A decent score? You'll have to work hard for it. Take your pick of three nine hole courses – Forest, Mountain or River – and pray for good lies. Blind tee shots, water-flanked greens and unpredictable coastal elements make this course a head-scratcher. In THE best way.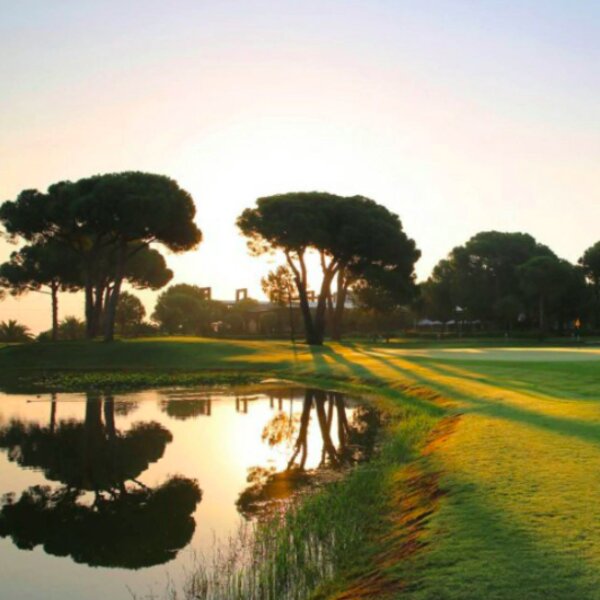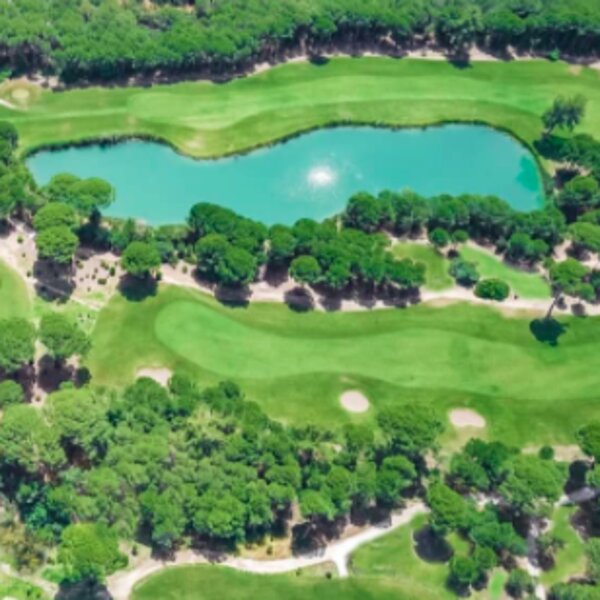 Cornelia Golf Club
How do you feel about big name golfers designing courses? Would the fact that Nick Faldo designed Cornelia's 27 holes put you off? It shouldn't. This championship course merits a golfer's equivalent of a chef's kiss. And, like many Antalya golf clubs, Cornelia comes seductively packaged with a resort and spa complex to revel in. Lob in the stellar facilities at the onsite Leadbetter Golf Academy and there's really no reason to leave the resort at this point. But what about the actual course? Well, it's in Europe's top 100 courses for a reason. And that reason is style and substance. A real golfer's course. There's a good balance between heartbreaking holes and short game set ups that leave you feeling you've mastered the game.
Sueno Golf Club
Another day, another Antalya golf course set in the grounds of a 5 star resort. With so many courses wedged along the Belek coast, you may well fear a sense of groundhog day. But, Sueno Gold Club does deliver two deliciously different tracks to play. Two 18 holes courses. Lush forest. And, a clutch of wonderfully playable par fours. What's not to love? The Pines course could be unfairly judged as a smidge long. Especially if you're battling the Turkish summer sun. But really, a golfer's always happiest on the course, so wishing it was over seems a tad off brand. Enjoy the par 72 and use the chance to get to know the drivers in your bag. The Dunes track does make life a little easier, but where's the fun in that? It's worth noting, that at Sueno, you can enjoy drinks as you play thanks to their Buggy Bar service – and they'll even prepare some snacks for you to enjoy at the halfway point. There's a fee, naturally, but those extra calories will help you master the back nine. Is it the best food in Antalya? Probably not, but those restaurants are waiting for you when you're done here.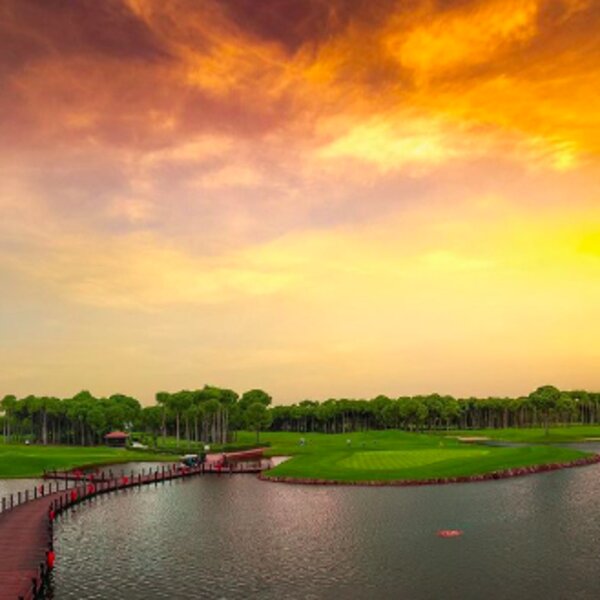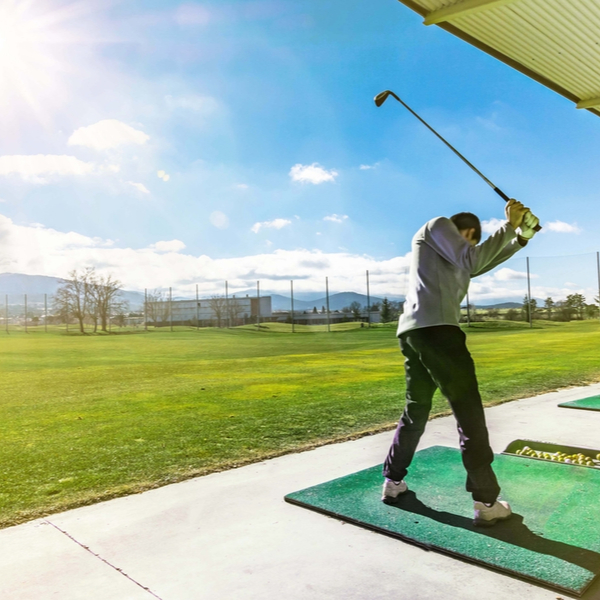 Driving Ranges
Not all holiday itineraries can stretch to a full 18 hole romp. But, there are plenty of consolation prizes on offer in Antalya, if that's the case. Most of the big resorts come fully stacked with academies, pro shops and driving ranges. Perhaps the pick of the bunch is the two storey range at Gloria. Here you can also grab a quick 50 minute lesson with a PGA Tour Pro for €70. Perfect for honing your game or just scratching that golf itch when time is precious. It's also worth noting that most courses here combine nine hole courses to make full 18 hole rounds. You won't really find any pitch and putt courses in Antalya – but fitting in a cheeky 9 holes on any of the above courses is betting than missing out altogether.