There are some really obvious shouts if you're headed to Hong Kong with the family. Naturally we've mentioned the biggie – Hong Kong Disneyland – but we've also pointed you towards some attractions you might not normally associate with a family break.  
Hong Kong is a surprisingly family-friendly location. So much so that we couldn't cram in every single child-pleasing place on the map. So while we've got your attention, also note down the following for even more activities to add to your itinerary: a ride on the mid-levels escalator and have a chat with the Lam Tsuen Wishing Trees. 
Things to do in Hong Kong with the family
Hong Kong Architecture
When it comes to planning things to do in Hong Kong with family, it can be hard to balance keeping little ones entertained AND experiencing everything you want to see too. One great compromise is a trip on the Star Ferry. The boat ride is short (10 mins), so no sea sickness to contend with. You'll be heading to Kowloon – great for exploring – but you'll also be able to take in Hong Kong's architecture from the water.  
Another chance to appreciate the iconic skyline is at the daily free Hong Kong light show. Also known as the Symphony of Lights, the show starts at 8pm – so perhaps a little too late for the smallest travellers – and is best seen from the Avenue of Stars. Prepare to be impressed, this show's a Guinness World Record holder for a reason.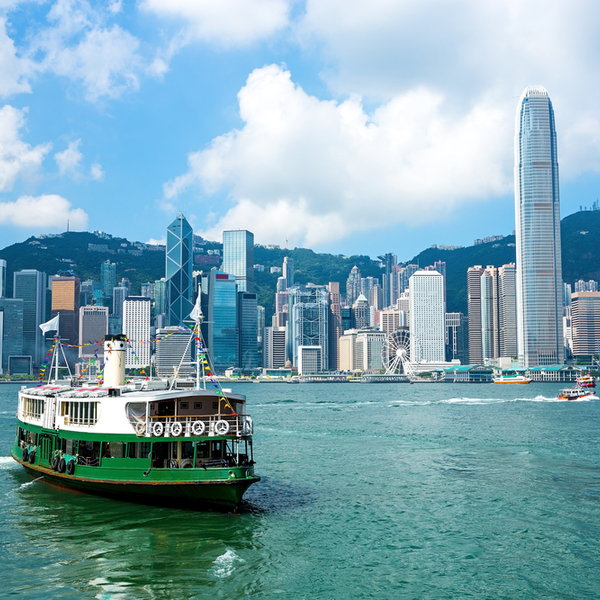 To really max out your architectural tour – jump in the Hong Kong Observation Wheel to see the show from one of the best vantage points. Views of Hong Kong? Check. 
Orbzii tip: The Hong Kong Philharmonic Orchestra have recorded a score to accompany the light show. To listen to it, pop the ICCLightShow app on your phone.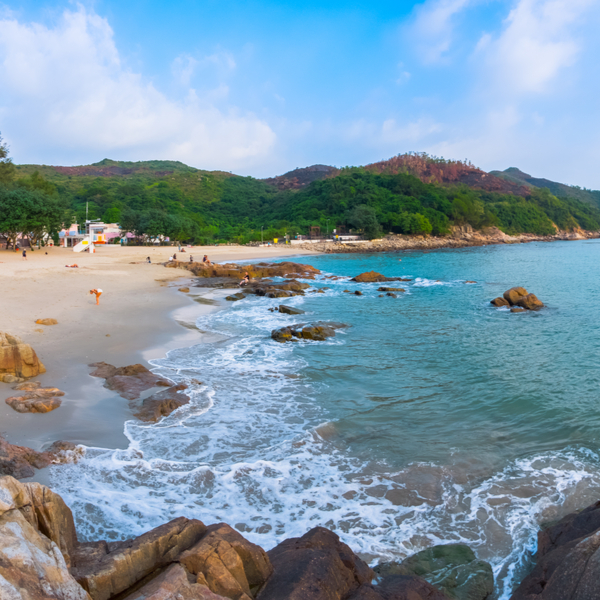 Island Hop
If the Star Ferry trip inspires more adventures at sea, you're in the right place. There are many, many ferries waiting to take you to nearby islands.  
Lamma Island's a great shout if you all love to hit the beach. It's great to get out of Hong Kong's urban buzz and relax on the sands or explore the island. You might also see the Chinese sailing junks bobbing in the waters at Victoria Harbour. Yes, they're iconic – but the rides are more about the overall experience – rather than getting from A-B. It's worth knowing that you can rent yourselves one of these for the day. A little pricey, but definitely delivers on the unforgettable experiences lists. 
Hong Kong Theme Parks
Theme parks might be a firm family favourite – but is it worth investigating the Hong Kong options with so many other sights to soak up? Yes … and no.  
Hong Kong Disneyland will only take up a minimum of one day of your stay (unlike the stateside franchises which are time-swallowing behemoths). And, you can Hop on familiar rides – hello Space Mountain – and check out the park's unique Disney offerings for maximum benefit. The park's a great crowd pleaser, but don't waste any time on FOMO if you can't fit it into your schedule. See also Snoopy World. Little ones will love the oversized Snoopy-vibe, but it's only worth a look if you're passing Sha Tin' New Town Shopping Mall.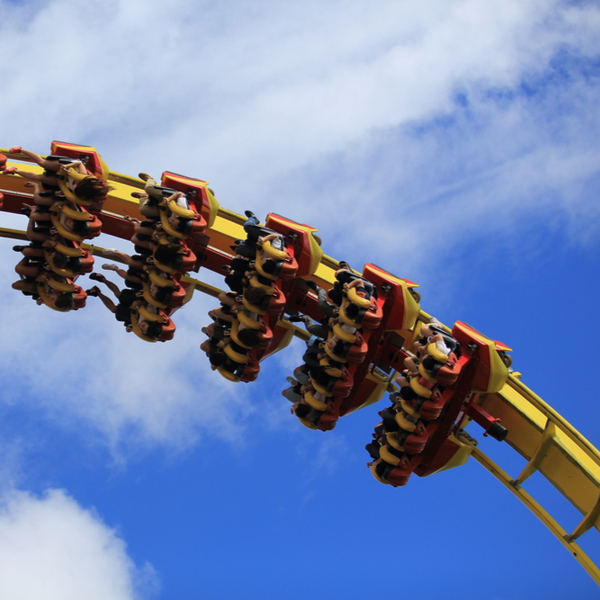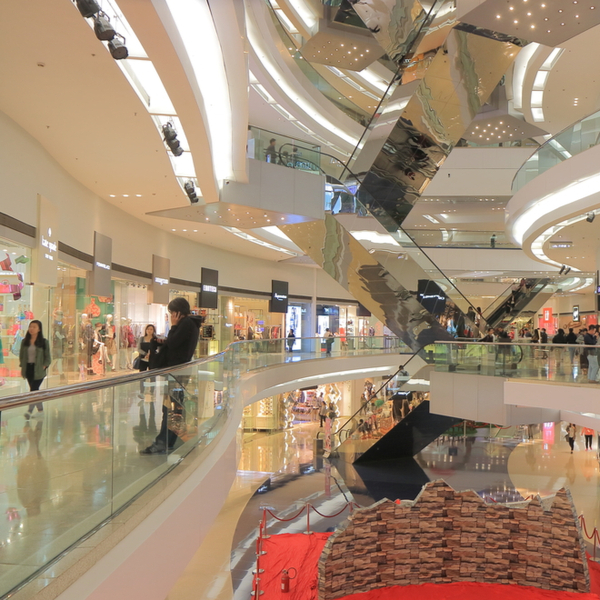 Hit the malls…
Malls in Hong Kong literally come in all shapes and sizes. From a very glitzy cruise-ship shaped mall to the ramshackle retail 'mansions' and everything in between, there's a lot to be said for these one-stop entertainment hubs.  
At Festival Walk in Hong Kong's Kowloon district, you'll find some very familiar sights. It can be a tad arresting to stumble upon an M&S Foodhall or a Pret a Manger so far from home – but it can also be a real lifesaver if there are any picky eaters in your travel party (worst come to the worst, ice cream is never too far away).  
Don't worry, there are also global eats if you feel a little more adventurous. Though, we'd never really advocate a mall food stop when you could opt for instagrammable food in Hong Kong instead. The real draw here is the whopping indoor ice rink – with an eight screen cinema close by for anyone who prefers to take their entertainment sitting down. Entertaining the kids in Hong Kong? Sorted. 
Find some fun food…
Few other places in the world have as much fun with their food as Hong Kong. Dim Sum shaped into cutesie little animals, whopping egg waffles, shaved iced sculptures and bubble tea all break the standard food mold – and intrigue little ones just as much as they delight Instagrammers.  
Spending time to cafe hop or snuffle out some far flung treats is a fun way to explore the streets. Not that we're suggesting to bribe your family to schlep from one neighbourhood to the next with only an egg waffle as a reward – but you'll surely be familiar with the powers of sugar when it comes to motivation.  
Oh, and don't miss Oddies Foodies in Sheung Wan. Their egg waffles and elaborate swirls of gelato are a must try.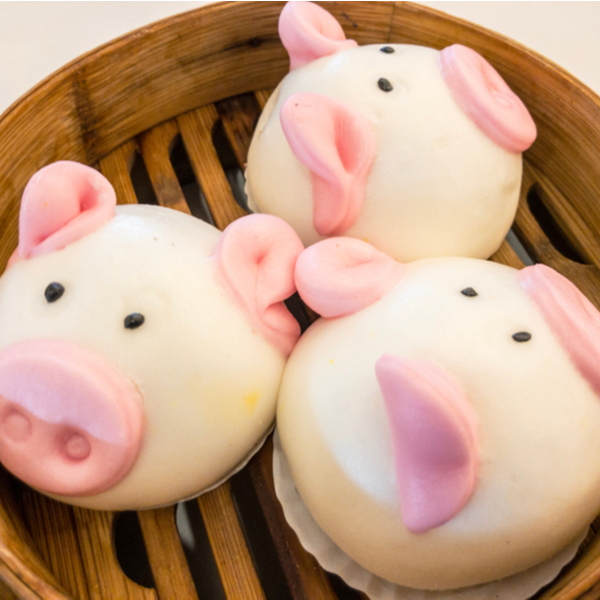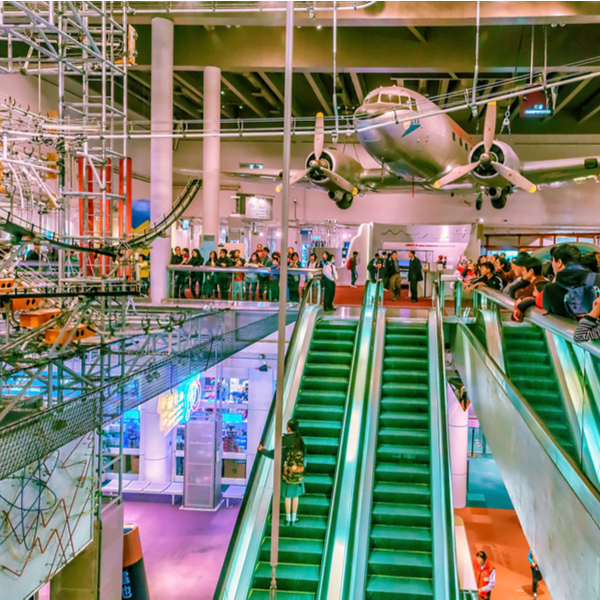 Mooch around the museums…
Once a rite of passage for childhood holidays, museums have mostly come a long way from being mere fusty archives. Hong Kong's Science Museum is a must for families looking to craftily wedge a little STEM interest in on their travels.  
A fun hall of mirrors delivers an under the radar dose of maths and angles and free entry on Wednesdays secures a bit of economics revision for mums and dads. Education puns notwithstanding, they've got the balance of fun and facts just right.  
The fun factor drops a little at the Hong Kong Museum of History – but definitely delivers on the sheer amount of Hong Kong facts through exhibits and galleries. Prehistoric Hong Kong will no doubt be a hit and Hong Kong's history is a treasure trove of eras, occupations and twists and turns over the centuries. 
Spot wildlife…
When it comes to wildlife, things are a little different in Hong Kong. There are pink dolphins for a start… Hop on an eco-tour with Hong Kong Dolphinwatch to see these unusual – yet adorable – swimmers breaching in the waters.  
There are other spots to catch a glimpse of some unusual inhabitants, if you're not keen to take to the water. There's a troupe of macaques living at the Shing Mun reservoir that are easy to spot – and, unlike other troupes in Hong Kong, these are far less likely to approach you for food!  
Keep watch for wild boar if you're hiking The Peak and give any porcupine you spot a wide berth, though you're more likely to see the spiny critters in the Bowen Road area.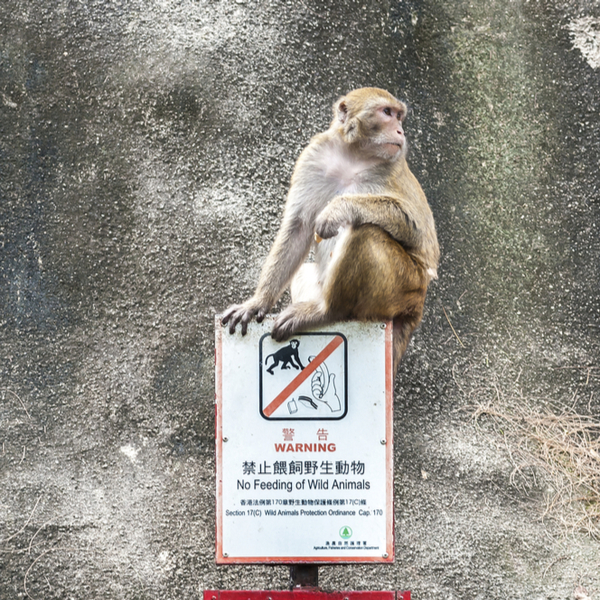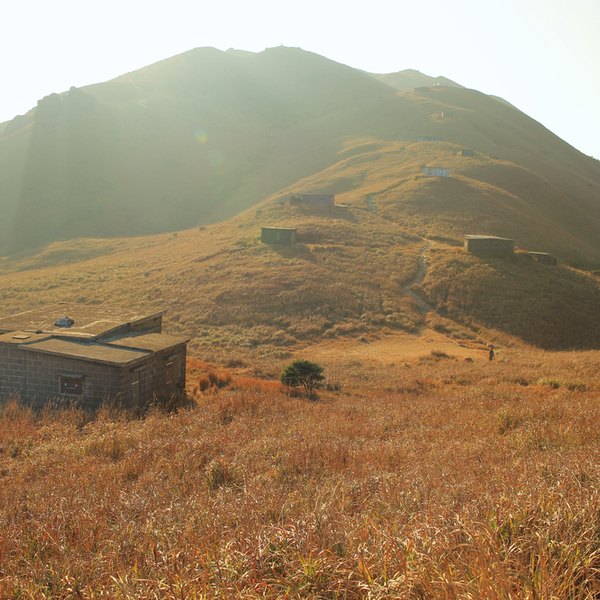 Get out of the city…
If urban life is getting a little too much, find some green space. Short on time? Hong Kong Park is a small but perfectly formed space in Hong Kong to unwind. The koi and turtles in the ponds are a crowd pleaser.  
For a real wilderness trek – look into sections of the Lantau Trail. Naturally, a 70km long hiking trail isn't ideal for toddlers. But for teenagers and hiking-keen adults it's a winner. 
Ready to hit Hong Kong with your tiny travellers? Book and plan your ultimate Hong Kong trip today with the Orbzii app.