Taking a chance is what Las Vegas is all about, even outside the casino floor. In a place where once in a lifetime opportunities are presented daily, taking advantage of them is a must. There are a whole host of activities for thrill seekers that can't be experienced anywhere other than in and around the famous strip, with the combination of sparse desert and massive investment making it the perfect place to live out all sorts of adrenaline junkie fantasies. No matter what you've got your heart set on, Las Vegas has you covered.
Ready to find your inner adrenaline junkie? Download the Orbzii app today to Dream, Plan, and Book your perfect trip!
Still looking for more thrills in Vegas? Check out our guide to the best helicopter tours to see Vegas from a whole new angle.
The Strat is a paradise for thrill seekers, right in the heart of the strip. There are dozens of attractions to get the heart pumping, from the towering views of the SkyPod to the rollercoasters and rides that adorn the top of the building. However, there's no doubt the jewel in the adrenaline spiking crown of this venue is the SkyJump Las Vegas. This iconic, controlled open-air leap takes place from over 200m above the strip and is definitely not for the faint of heart, but will leave you with memories that last a lifetime (if you can keep your eyes open, that is).
The cost of the jump is roughly GBP 110, but a picture package can be added for an additional GBP 17, which includes a "wristcam". Obviously there are incredibly strict safety precautions, but due the consistent desert climate the SkyJump Las Vegas is almost always running. So far there have been over 200,000 jumps with zero incidents, and if you really love it, you can re-jump the same day for an additional GBP 50.
Operating for almost three decades, this company is probably the best one to go with if you're planning a Las Vegas skydive. Just thirty minutes away from the strip, Skydive Las Vegas offer jumps for all levels of diver, from beginner to expert, although most jumpers are novices. They are home to Nevada's highest jump, have their landing pad right next to their offices, and offer free pickup for people on the strip, so all you have to think about is getting up the courage to jump.
Moreover, as one of the bigger companies offering skydiving in Las Vegas, you can sometimes get a dive in without too much preplanning; perfect for the spontaneous. Tandem jumps with qualified instructors cost roughly GBP 280, but there are occasionally deals on, so look out for them. Tipping instructors isn't required but is appreciated.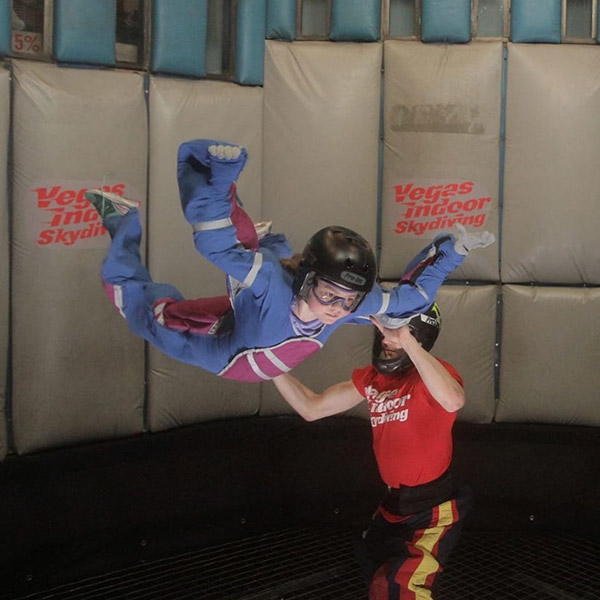 For those who want to experience a Las Vegas skydive without any of the risk, Las Vegas indoor skydiving is where you want to head. Situated just a short drive from the strip, this thrilling attraction offers the chance for skydiving in Las Vegas at a much cheaper rate, with a session which includes training, gear rental, and a flight in the wind tunnel available at just GBP 70. A unique experience for sure, and one that will satisfy even the most ardent thrill seeker.
Yes, you've read that right. Possibly the most American experience one can ever have, this package from Machine Guns Vegas combines the best of two adrenaline junky favourites: riding a dune buggy in Las Vegas and a visit to the gun range. With the buggy you can ride either solo or in a pair, hitting the vast expanse of nothing that surrounds the city. After traversing the sand dunes of the Vegas desert, you head back to base where you can try your hand at shooting a Glock 17 and a Colt Commando submachine gun.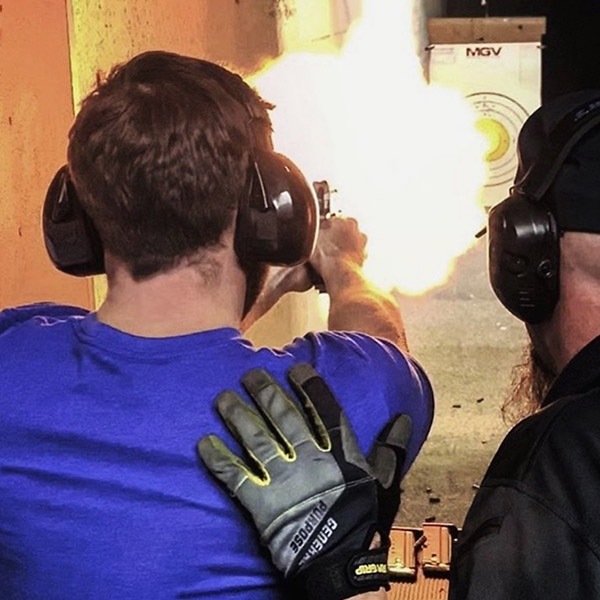 Transport is included in the package, as is a complimentary target and personal instruction to make sure everything is as safe as can be. The cost of unleashing your inner Mad Max is GBP 300, and if you find an affinity for shooting, you're already in a place with one of the best selections of guns anywhere in North America, so you can take advantage of that.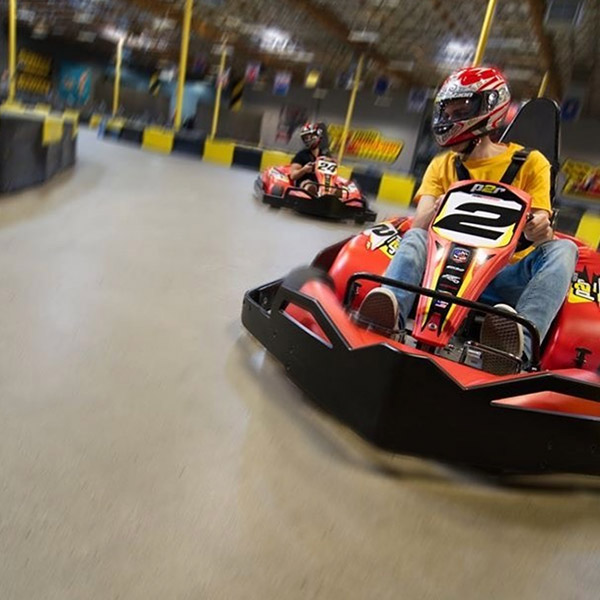 Go Karting
Motorheads have a plethora of options available to satiate their need for speed in Las Vegas. Go Karts Las Vegas have two venues, both of which have their own benefits. The Gene Woods Racing Experience at the Las Vegas Sports Center offers the chance to race with the stunning backdrop of the strip, and a session on the half mile track costs GBP 20. Their second location, DRIFT at Fremont St., is for more serious racers, with state-of-the-art technology supplying instant feedback on driving performance.
It's costs more at GBP 24, but if you're looking for a competitive experience when you race go karts in Las Vegas, it's probably your best bet. Those looking to race in more traditional gas-powered karts should also head here.
Another option is Pole Position Raceway, who offer electronic, indoor racing for individuals and small groups. You're set up against other budding speed freaks (split into adult and youth sections), and the races last around ten minutes. The "Arrive and drive" package costs GBP 23 for adults and GBP 18 for youths. If you're looking to really test your skill, this is the best place to ride go karts in Las Vegas.
Soaring ten thousand feet through the air with endless desert beneath you is an astounding experience, only made better by the sudden appearance of the famous strip. Riding a hot air balloon in Las Vegas is a once in a lifetime experience that can't be matched and is the ideal blend of thrilling and comfortable. The actual flight lasts around an hour and costs GBP 260, although there are often deals on. All hot air balloon rides over Las Vegas conclude with a champagne toast and light refreshments, and hotel transfers are available.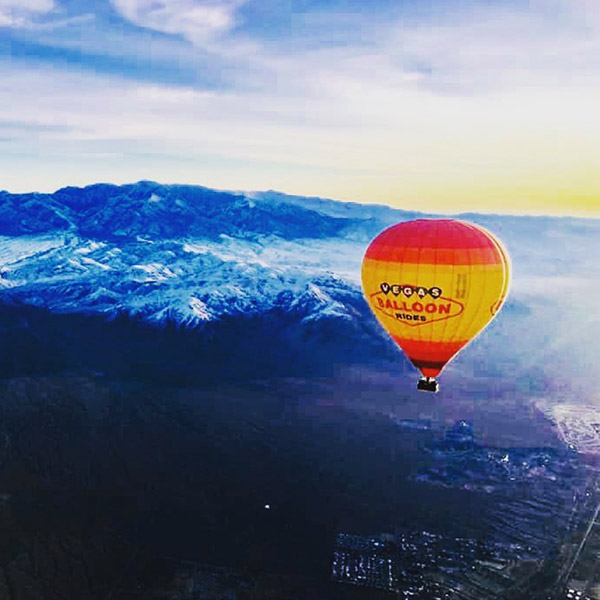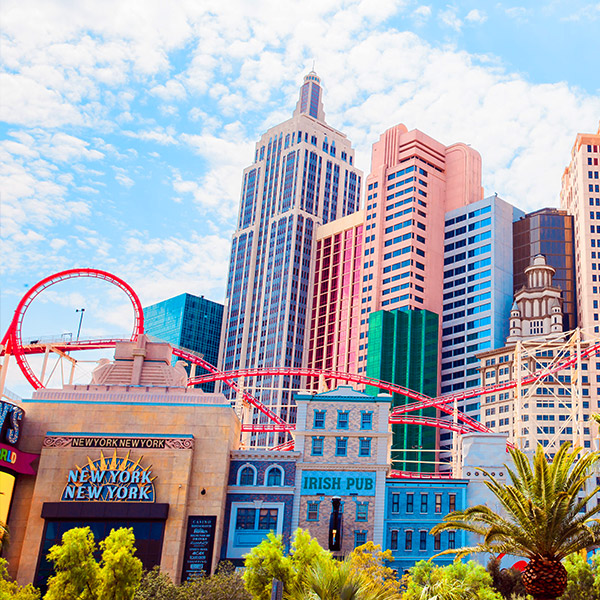 The jewel in the crown of this famous hotel is The Big Apple Coaster. Iconic as it is thrilling, a ride costs GBP 17 but you can get an all-day ride pass for only GBP 27. Feel your heart jump into your mouth as you spin around with the dazzling background of the Las Vegas strip, in what's undoubtedly the rollercoaster with the best view in the world. After you've had a spin, you can head to the arcade for some more fun.