Would it be going too far to say Vienna is the epicentre of classic musical? Unlikely. Few other cities can lay claim to entertaining 10,000 people every day with a diary chock full with thousands of concerts. There's a strong classical contingent waiting to wow you with concertos, operas and song books from history's greats. Cafes tinkle with the sound of ivories played. And any stops to quaff coffees and cakes are usually just a moment's respite before you're on to the next statue, composer's previous home or free walking tour. Here's just a snippet of what you can expect… 
Wiener Staatsoper - Vienna Opera House
Take a tour of the Vienna Opera House or book yourself a seat at any one of the 350 shows they put on every year. Opera and ballet are your options and the Vienna state opera cycle through up to 60 different works – from contemporary pieces to the classics. As you'd expect from such a grand opera house, the stage attracts world-class performers to join the permanent cast. It's also worth noting, if you don't manage to book a seat elsewhere, musicians in Vienna have to pass muster as part of the Vienna State Opera orchestra, before they can join the Vienna Philharmonic.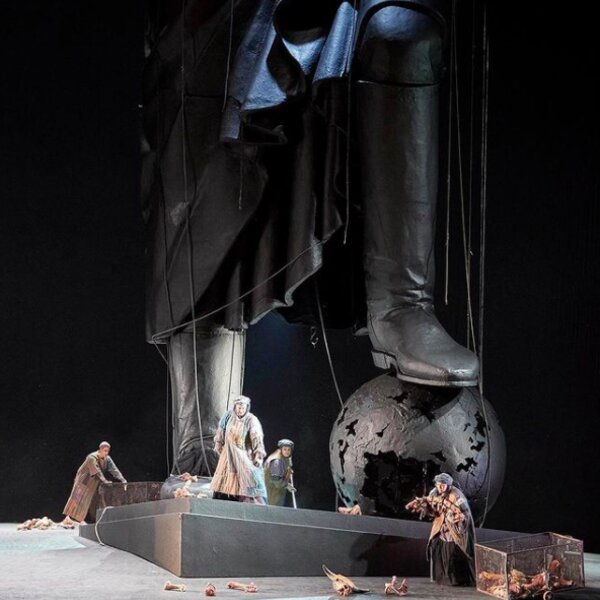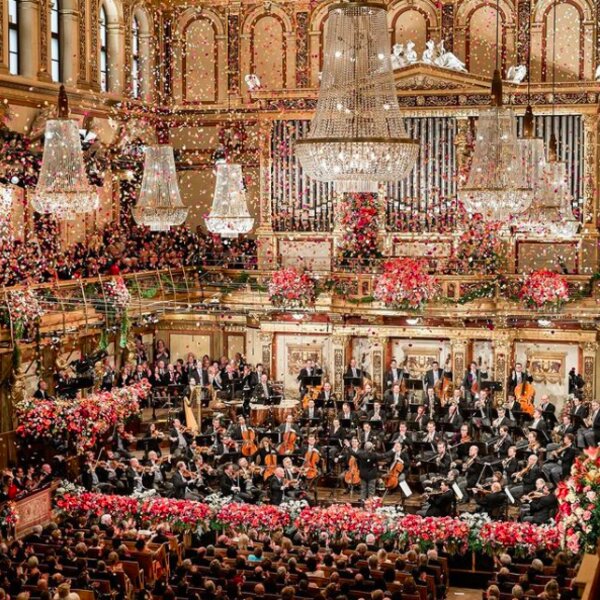 New Year's Day Concert
If there's one gig that draws bigger numbers than Vienna's Christmas markets, it's the much celebrated New Year's Day Concert. Vienna's annual tradition draws a multi-million global audience via radio and television. Want to be there in person to see and hear the Vienna Philharmonic play their way through the Johan Strauß classics? There are just 900 tickets available to see the concert live. The yearly draw is a big deal, with huge demand for the raffle, it's a lottery whether you'll get to see the concert live. But if you're planning to be in town, it has to be worth a shot. 
Orbzii tip: Yes, the New Year's Day Concert is the music goal everyone in Vienna is striving for. But the Vienna Philharmonic also put on a good show on New Year's Eve and hold some preview performances. It's worth putting your name in the draw for all three. 
Concert venues
MuTH
Most of Vienna's concert buildings are grand, historic numbers that have the red velour, sweeping balconies and acoustics you'd expect from music halls that are centuries old. So it comes as quite the breath of fresh air to pop into the very modern MuTH. Every seat in the house is guaranteed a good view, there's the crucial modern day addition of good ventilation and the stage is set for a very comfortable night of entertainment. The eclectic itinerary leans towards performances by the Vienna Boys' Choir, but includes jazz, dance, opera, and chamber music.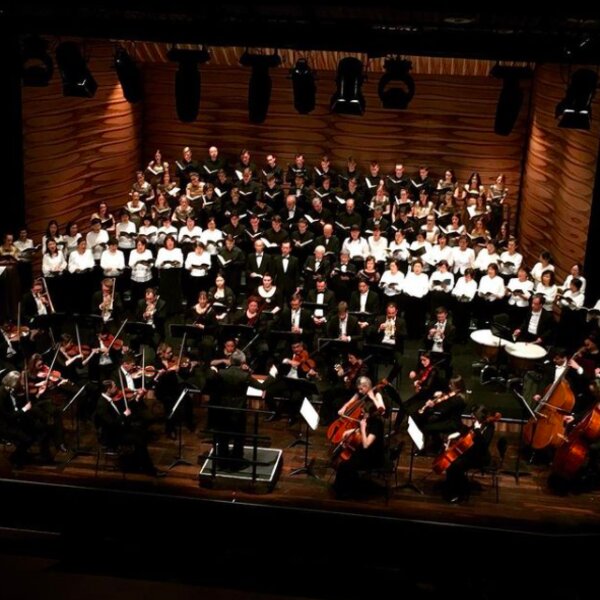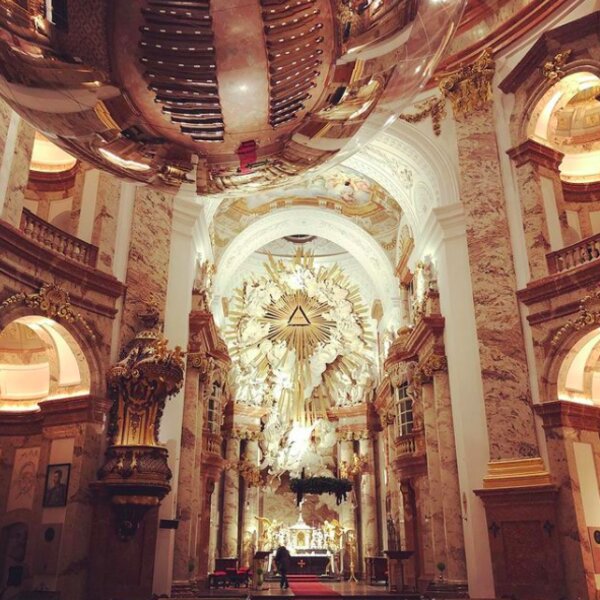 Karlskirche
Just about every venue in Vienna seems to play host to a musical performance, but a visit to Karlskirche is about more than just the music. Famous for its Vivaldi and Mozart concerts, the interior of the church might make it hard for you to concentrate on the rousing performances you booked tickets for. Pulling together architecture and design concepts from Baroque, Greek, Byzantine, Roman and Renaissance influences, the church commissioned by the Hapsburg Empire is a showstopper. 
Concert cafes
Vienna's concert cafes are a joy for music lovers. Regularly hosting piano performances, jazz nights, poetry readings and more than a few drag brunches, they are an eclectic and easy way to immerse yourself in Vienna's music scene. 
Cafe Residenz
Every Sunday, Vienna's drag queens poke a bit of light-hearted fun into the city's classic music scene at Sissi's Royal Brunch. Cafe Residenz plays host to Sissi and her fellow queens as they take you on a two-hour comedy romp of singing, dancing and jokes about the Alt-Wiener Volkstheater. A little niche? Perhaps, but all this and a Prosecco brunch on the cafes terrace isn't a bad way to spend a Sunday in Vienna. You may need to brush up on your German though…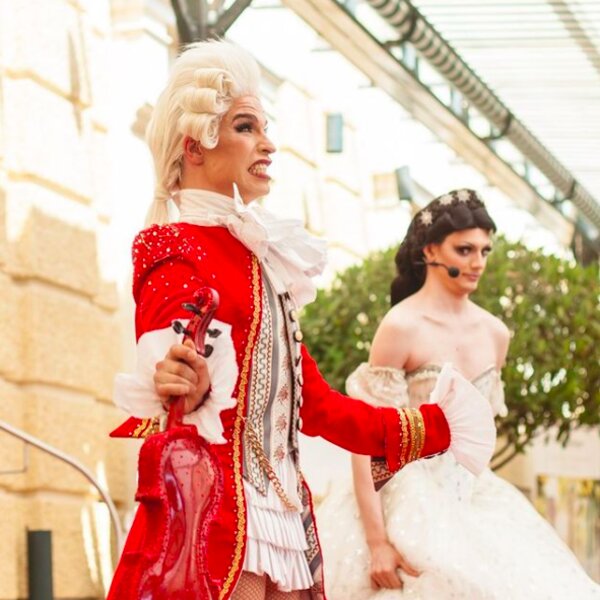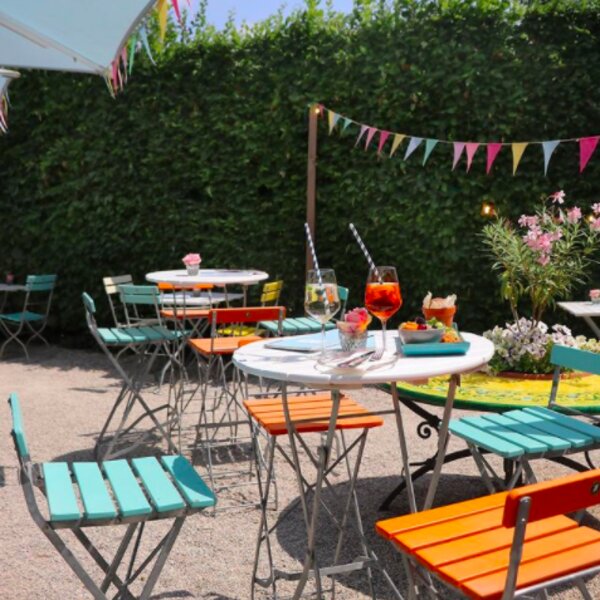 Jausen Station - Landtmann's
Landtmann's have a couple of locations in the city, but in summer, the place to be is their Jausen Station spot. And, more specifically, you'll want to be there on a Saturday. Sunshine, Viennese pastries – and the usual cafe fayre, are all accompanied by live music. The grand pavilion where this all takes place? In 1830 it was built as a playhouse for Emperor Franz Joseph I and his three brothers. From royal playhouse to a 1920s coffee house to almost succumbing to the bulldozers, you'll be glad Landtmann's saved this space for music lovers. 
Café Schwarzenberg
For a more traditional concert cafe experience in Vienna, stop in for a warm apple strudel at Café Schwarzenberg. As well as being one of the city's oldest cafes, it's close to the big music attractions and hosts regular live music, talks and art exhibitions. A piece of history in and of itself, it was nearly destroyed in the war and the walls have a few tales to tell. One of the last remaining cafes in the area, it's a rare example of a traditional Viennese coffee house.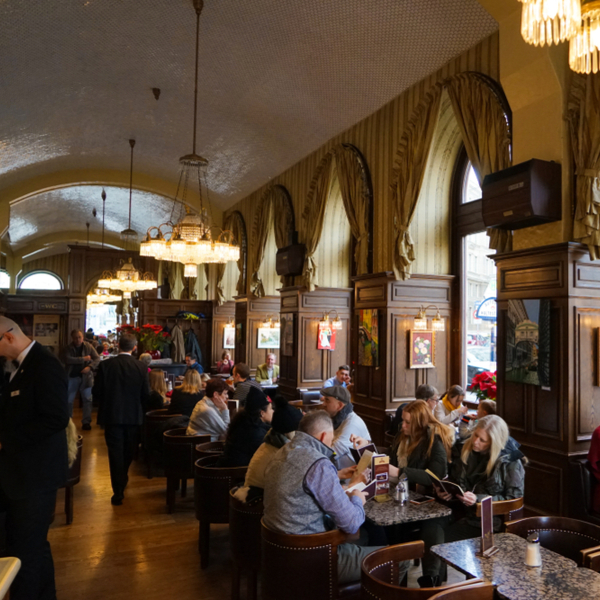 Musician's homes
Think of this as a through the keyhole style experience where you get to peek behind the front door of music history's greats. The homes of Strauß, Haydn, Beethoven and Schubert are available to tour individually, or through one ticket from the Wien Museum. As well as wondering whether the inspiration that hit the apartments famous tenants will somehow land upon you, you'll also delve deeper into the classical greats' past and personal life. Beethoven reportedly chose his digs in Vienna as they were close to the mineral-rich, healing properties of the local baths. And rather in-keeping with some of the darker Vienna attractions, you can visit the home where Schubert died. Some of the bleakness is averted when you learn that it's also the spot where he wrote his final batch of songs.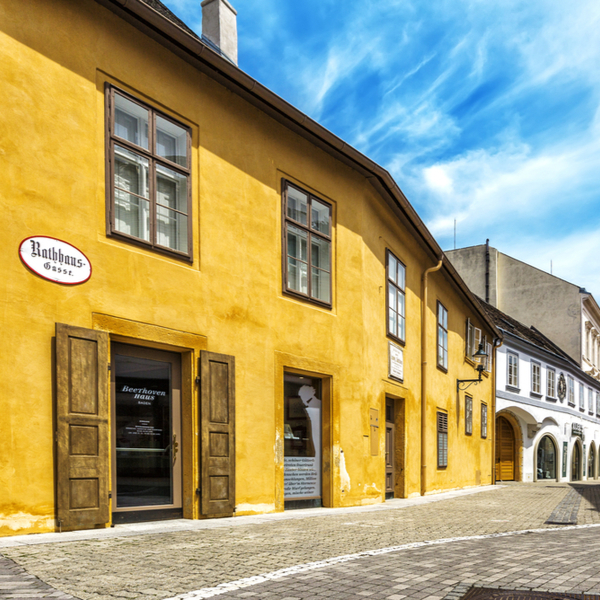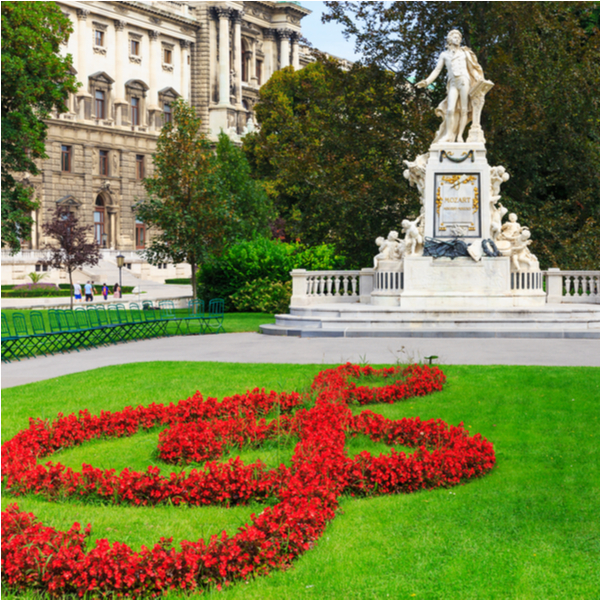 Exploring the city
With so many of the world's greatest composers choosing Vienna as a place to live, be inspired or play a concert or two, the streets here are paved with monuments, past homes and tales of music making. Rather than hop on a tour – and pay to be shown the best bits, you can download a series of musicians' walks. Choose from schleps that drill down into the specifics for either Beethoven, Haydn, Mozart or Strauss – or opt for a general overview. Cheaper than paying a guide – and you get to wander off whenever you stumble upon one of the many cool cafes in Vienna.