You could spend all of your Vienna city break skipping gaily from one festive market to another. There's at least a dozen to knock back a cup of glüwein in – and that's before you even get started on the concerts, festive shops and New Year market stalls. But before you launch headlong into each and every snow-sprinkled alley of crafts and baked goods, it pays to know that not all of Vienna's Christmas events are worth your time. We'll walk you through your best options, and clue you in to all the places to find festive fun in.
Concerts
New Year's Day Concert
There's only really one event more popular than Vienna's Christmas markets on this city's calendar, and that's the New Year's Day Concert. Millions watch from all over the world, as the Vienna Philharmonic Orchestra play their way through Johann Strauß's greatest hits. A day of joy, music and celebration, the concert's beginnings were in much darker times. Chances of grabbing a ticket or two for this one are slim, but worth it to experience the flower-strewn concert hall and the electric atmosphere.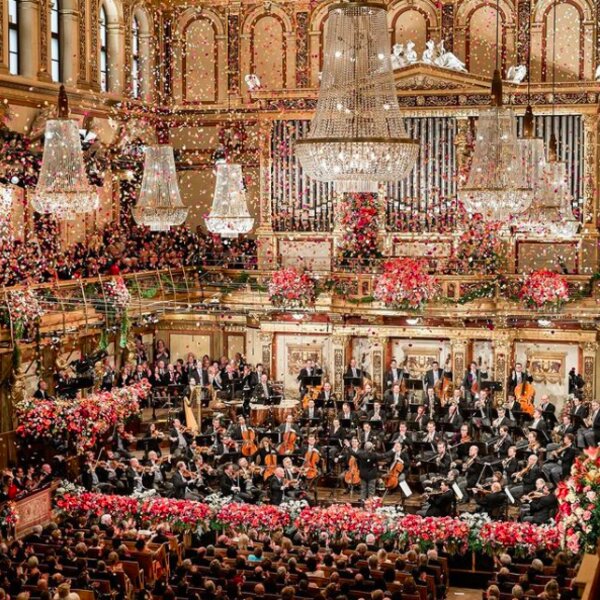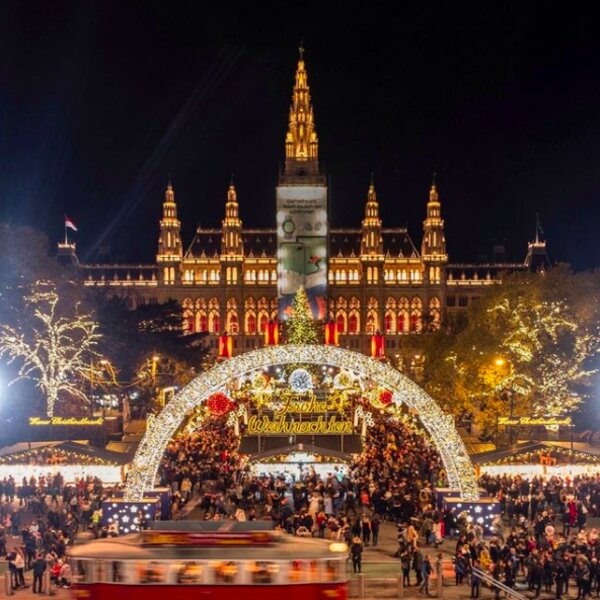 Carol singers - City Hall
This is the big one. The one Christmas market to rule them all. Bustling, full of festive cheer and fairy lights – you're bound to either be wooed by the sheer size and scale of the Vienna Christmas Dream or a little intimidated. Whichever Christmas category you fall into, don't miss the seasonal shenanigans inside City Hall. At the weekends, the free entry is your ticket to carols from choirs all over the world. 
Christmas markets
The Vienna Christmas market season starts in mid-November, with most of the city being taken over by stalls by the end of the month. Expect to be able to shop for your seasonal gifts right up until December 23rd. Though some entrepreneurial stallholders keep the festive fires stoked all through the holidays. In Vienna for Christmas? Brace your wallet for the follow up event – the New Year markets.  
Art Advent - Karlsplatz
There's a mind–boggling number of stalls across Vienna. But if you're looking for quality goods – and, why wouldn't you be, Art Advent is your market. Here, stallholders have to run their wares past the keen eye of a Vienna judging panel before they can peddle their crafts to Christmas market buyers. Thankfully, the stringent process does little to dampen the festive feels. Fairylight strewn and full of local, independent crafters, money spent here stays in the city. Which is very on brand for our sustainable times.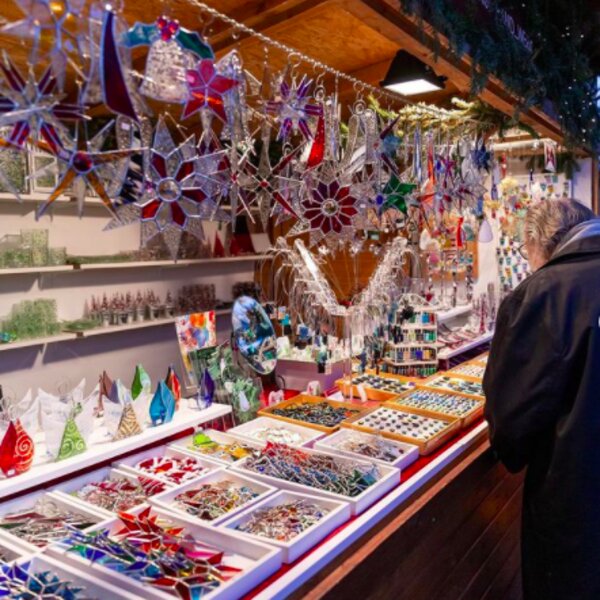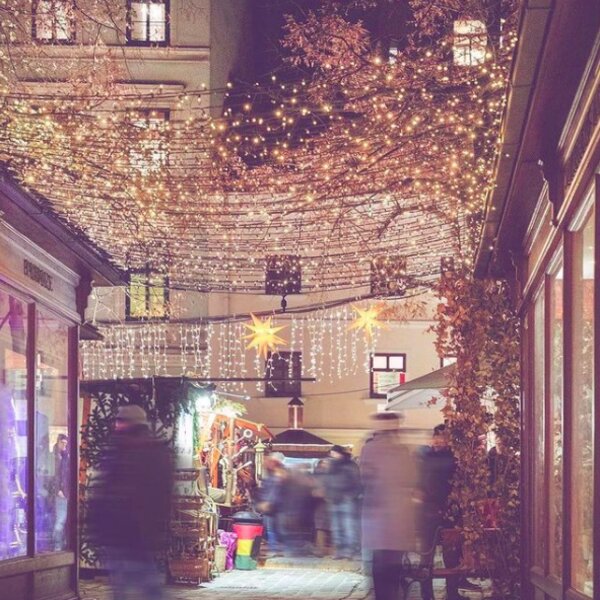 Spittelberg Christmas Market - Spittelberg
Despite the size restrictions of the cosy cobbled streets of the Spittelberg Christmas Market, they still manage to wedge a whopping 140+ exhibitors into the space. Perhaps there's a little Christmas magic afoot? It doesn't have the showstopper backdrop of the Maria-Theresien-Platz market – more on that later, but it does lay on some great (and free) activities for children. Which is where the magic most likely comes from. Seeing little ones bake their first Christmas biscuit will always bring a tear to the eye. As could the drum workshop. No matter, the wonderful mix of romantic lighting, Christmas street food and artsy ornaments makes this market a must. 
Christmas Village - Maria-Theresien-Platz market
Park a few well-lit wooden cabins in front of a Vienna landmark, and what's the result? Christmas gold. The Christmas Village sits right in front of the imposing Museum of Natural History and Museum of Art buildings. Handy if you're mingling festive fun with a little culture on your Vienna attractions must see list. The setting is the draw here. Yes, you can pick up some festive Austrian eats, if it's not too busy. But, you're more likely to swing by these stalls for a classic Vienna Christmas market snap or two for your Insta feed.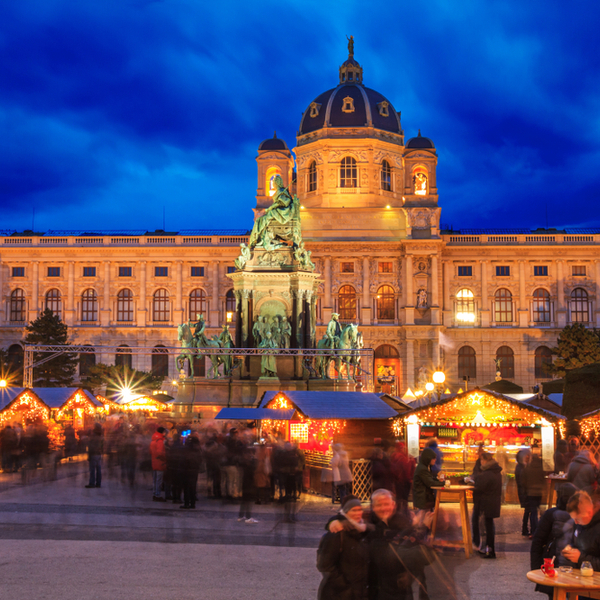 Christmas shops
Wiener Christmas Salon
If you've found yourself in Vienna outside of the festive season, all is not lost. The twinkling lights at the Wiener Christmas Salon make it feel like Christmas all year. Their collection of decorations and ornaments from across the globe are reason enough to visit. While you're there, there's also the chance to get a Christmas portrait done with a photography shoot. Just the thing for your Christmas cards. Or, in season, you can get artisanal, with a two-hour wreath making course that comes with all the trimmings you need.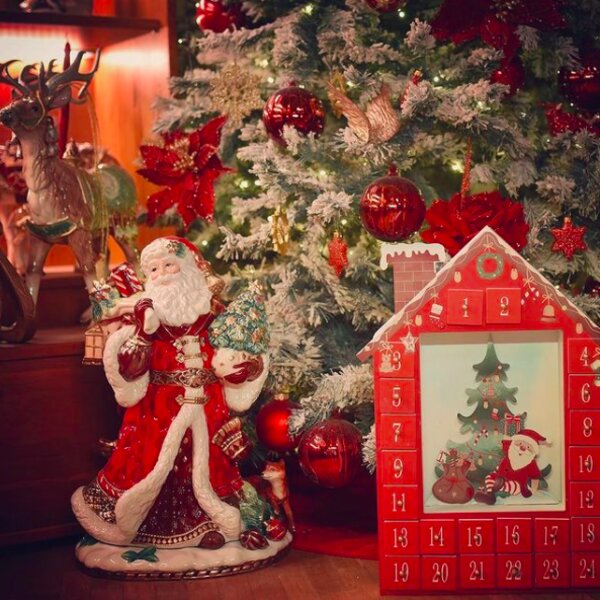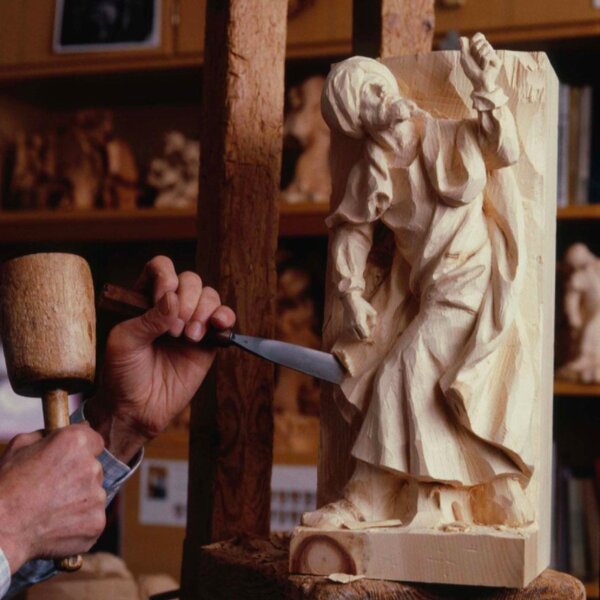 Cecconi
This small little store on Stephansplatz may not be the most tinsel-strewn Christmas shop in Vienna, but don't let that put you off. Cecconi is famous in certain circles for selling the intricate ANRI woodcarvings. So much so that collectors gather here to browse the shelves – and spend a considerable amount on nativity scenes. You'll not find much in the way of glittery baubles, instead you're looking at more of an investment piece. Fascinating, and still festive, albeit in a very different way. 
Festive eats
Weihnachtsmarkt - Stephansplatz
Markets come and go, bratwursts are essentially the same the world over and, really, how creative can you ever truly get with a jacket potato? If you only visit one Vienna Christmas market, make it the Weihnachtsmarkt on Stephansplatz. You're here for an Austrian classic: The Kartoffelpuffer. You might see these fluffed up and delicious little potato pancakes across the city, but this is the place where the toppings options get seriously mouthwatering. Can't decide which to plump for? Austrian's take theirs with a dash of salt and garlic sauce. Or, if you're ready for something sweet, try the apple sauce instead. Make a meal out of it and go Greek – feta and spinach. Or go wild with a little smoked ham and sour cream. You've also got another decision to make. Though, when it comes to baked or fried, there really is no contest. Fry that pancake. Every. Time.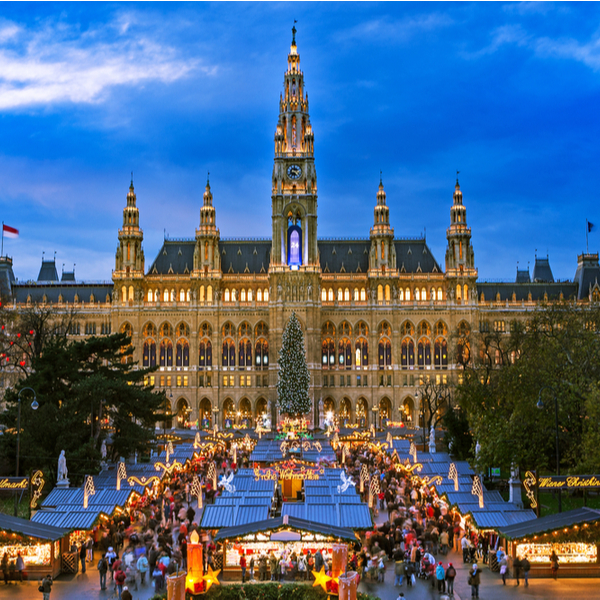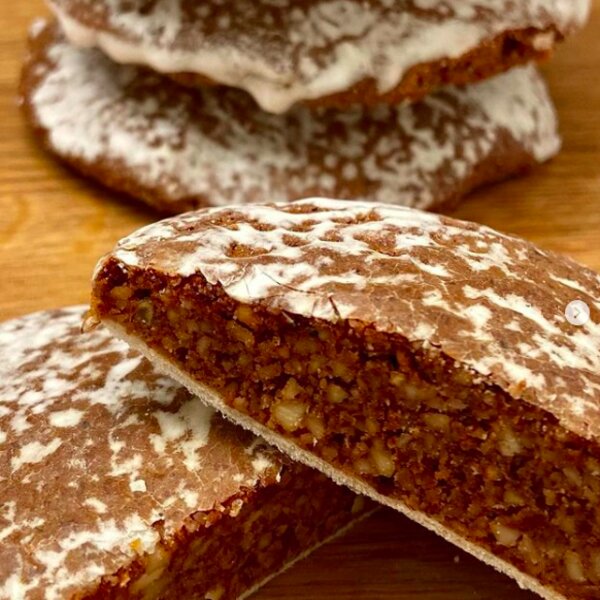 Winter in the City - German Order Monastery Courtyard
Every winter, the lovely folks at Haas & Haas (one of the best restaurants in Vienna) stoke up an open fire in the courtyard of the German Order Monastery. Tucked away behind St. Stephen's Church, it's right in the heart of tourist district, and a cracking place to warm your schlep-worn tootsies up in. Sip on homemade punches and mulled wine while you twirl a snack filled skewer over the open flames. A kind of festive campfire, without the unsettling worry that you might need to use a composting loo. 
Advent Delights - Mahler Road
Wherever Jack Frost happens to be nipping at, there's respite of every kind at the Advent Delights market. Right next door to the Vienna Opera House, the covered market keeps the rain or snow at bay – and stalls are packed with mulled, roasted, sugar-coated and fried goods to keep your core temperature simmering in the 'cosy' region of the thermostat.