Stroll among the island's Irish pubs, British boozers and neon lit beach front bars for too long and you may wonder if there's a Lanzarote nightlife spot to suit you. Fear not. This island holds more than a few well kept secrets to woo you out after dark. Bathe in the dreamy sunset hues over cocktails, perch marina-side with seafood and fine wines or take a peek into a film star's former home. Lanzarote bars are for more than just happy hours and a bit of the craic. The beauty in this island? Nights can be as eclectic and fun-filled as you like. 
Sunset bars
Restaurant Casa Torano
For the best sunsets in Lanzarote, head to El Golfo. Though, when you get there, you'll find nought but a small seaside village and a few terraces to perch on. Arguably, any will do when all eyes are pointed west. But the small, but perfectly formed, cocktail menu at Restaurant Casa Torano lets you know that they really don't mind if you're not here for a three course romp through their seafood delights.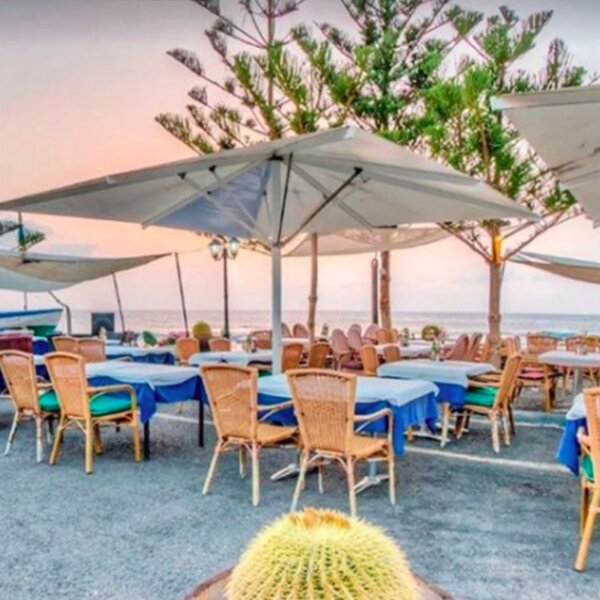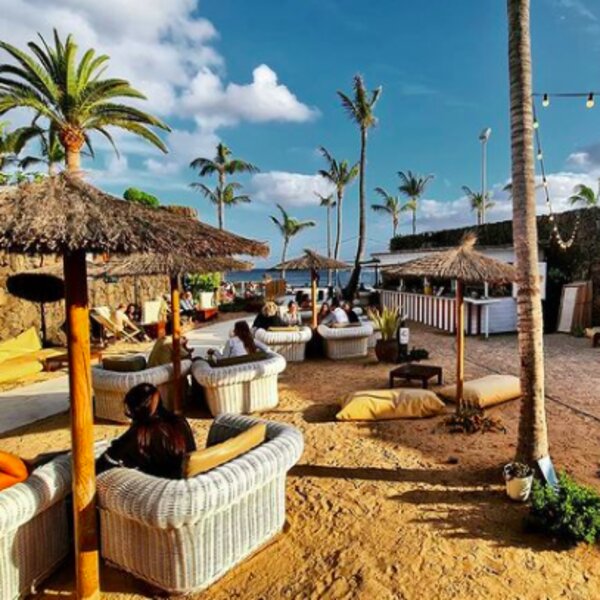 Beach Bar Luca
Ok, so an east-facing bar isn't exactly the ideal location for a sunset cocktail. But El Golfo's a long way from, well… anything, if you're planning to hit the town for a taste of Lanzarote nightlife after a few sundowners. If that's the case, Beach Bar Luca in Costa Teguise is the ideal mid-point between those sun-kissed days on the sands to shots on the moonlit streets. Low key, chilled club beats are the soundtrack to your early evening drinks, though as the night goes on the music picks up – with the occasional live music guest star to really get the bar buzzing. 
Orbzii tip: Beach Bar Luca's a bit of a hidden gem. Maybe it's because it's tucked away the grounds of the Melia Salinas hotel? Not matter, it's independently owned and prices are reasonable considering the prime bit of seaside real estate they perch on. 
Wine and dine
Star City Coffee & Gastro Bar
Lanzarote nightlife can lean a little too heavily towards cheap pints and a go on the karaoke machine. Which is just grand, if that's what you've flown in for. If you're looking for something a little more measured? Skip up to Star City Coffee & Gastro Bar on the 17th floor of the Arrecife Gran Hotel. Before the sun sets, you'll be able to cast your eyes over El Reducto Beach while you sip cocktails (or a latte) and nibble on Canarian dishes, poke bowls or the tasting menu. Don't be too intimidated by the lofty setting and gastro credentials. Prices never get too steep and the setting's more smart casual than formal wear.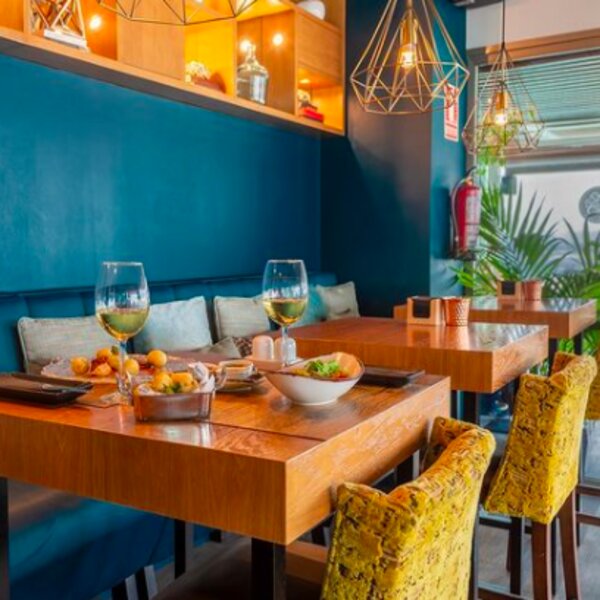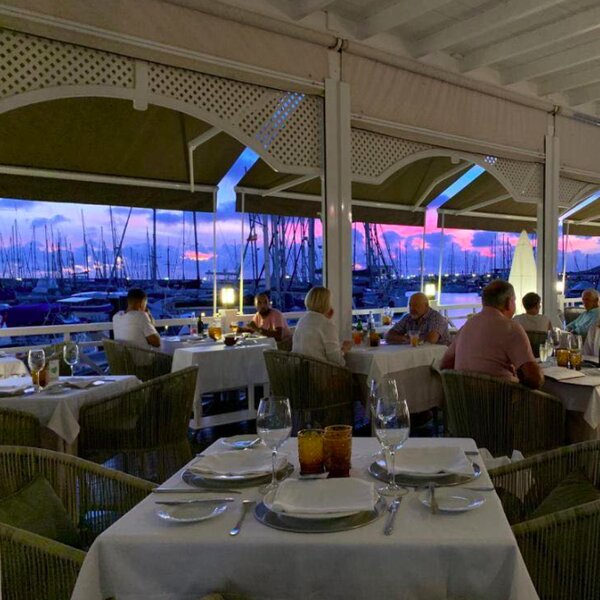 La Casa Roja
For another upscale option on your Lanzarote nightlife itinerary, head to Playa Blanca's Marina Rubicon. More specifically, book yourself a cracking table at La Casa Roja. Their terrace overlooks the marina, and serves up seafood dishes that narrowly missed out on a place in our best restaurants in Lanzarote rundown. The reason? Their approach tips towards old school fine dining – rather than new world gastronomy. Though, there's absolutely nothing wrong with good food, cooked well. The wine cellar's always well stocked with curated vintages from local – and international vineyards. 
Orbzii tip: If you fancy the marina setting for just a tipple or two, the Blue Note Jazz Bar is just around the corner. Delivering glitzy yacht glam from their waterside tables, there's also a moderate dose of jazz to contend with. 
Clubs, live music and something a little … different
Lanzarote Palace
The Lanzarote Palace is something of an institution among Lanzarote nightclubs. And, by all means, trot through the doors for a night of dancing, club hits and revelry until the wee, small hours. Just don't expect anything approaching the experience you'll find in the Balearics. Of course, Ibiza's super clubs will always be hard to beat, but there is a danger on Lanzarote that the island vibes, glorious sunsets and sandy beaches foster a sense of epic nightlife. Yes, Puerto Del Carmen gets lively, but it's best enjoyed as a town, rather than relying on one destination to make your night. That said, for a pure fun night, it's still the island's goto club.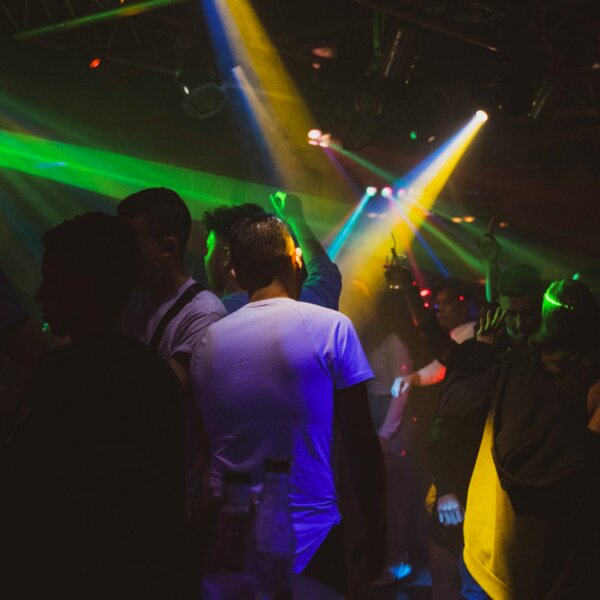 Orbzii tip: La Delicatezza Cocktail Bar is stepping up to the nightlife plate with an innovative cocktail menu. A great place to start – or end – the night in Puerto Del Carmen.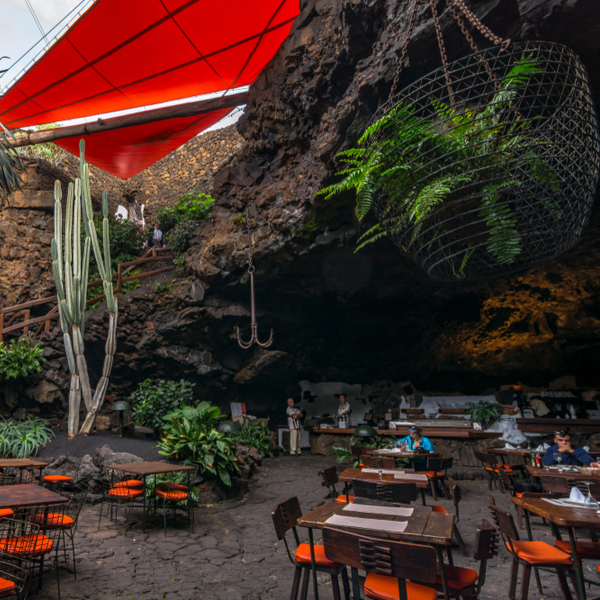 Jameos del Agua
You'd normally expect to see Jameos del Agua on a list of Lanzarote attractions – rather than among a rundown of the island's nightlife. But, every Tuesday and Saturday, the caves lay on a night of dining and dancing. The acoustics in the island's lava caves are pretty top notch, though, you'll want to do your homework on the music. Sometimes it's a disco vibe – other nights, the mood turns a little classical. The nights here are never going to set Lanzarote alight with talk of monster nights of raving 'til dawn, but it's definitely one to add to your list of unique Lanzarote experiences. 
Lag O Mar Bar
Who among us would turn down the chance to swig champagne in the former home of an Oscar nominated legend? Especially when that home is as jaw dropping as Lag O Mar. Cut from the lava that once flowed down the hills, Lag O Mar's nooks, crannies and bar have been built into lava caves that surround a stunning, but modest swimming pool. So when Omar Sharif dropped by in the 70s to do some filming, he fell in love with the place (it's easy to see why) and snapped it up. 
Today, it's a museum, restaurant and bar. Don't be fooled by the cultural angle though. When night falls, live music and DJ sets turn this über chic venue into a party house.