When you think of Riviera Maya, your first thoughts are always going to drift to luxury, pampering, and the sort of service that's so good it's almost embarrassing to receive. However, there's plenty more to this jewel of the Caribbean coast than luxury hotels and world-class bars and restaurants, even for those who prefer working up a sweat to creature comforts. The Mexican rainforest is just a short hop away from the swanky venues that make up most of Riviera Maya, so if you're hearing the call of the wild, read ahead: we've found the best places for jungle adventures in Riviera Maya so you can go ape. 
Riviera Maya Excursions: Activities on Offer
There are so many things you can do on Riviera Maya jungle tours that it's sometimes hard to know where to start with planning your ideal day in the rainforest. A firm favourite is cliff jumping, as is zip lining, so if you like getting the adrenaline pumping you're in for a good time. Wannabe race car drivers can get on buggies and speed around jungle tracks, or even try to spot some rare wildlife between races.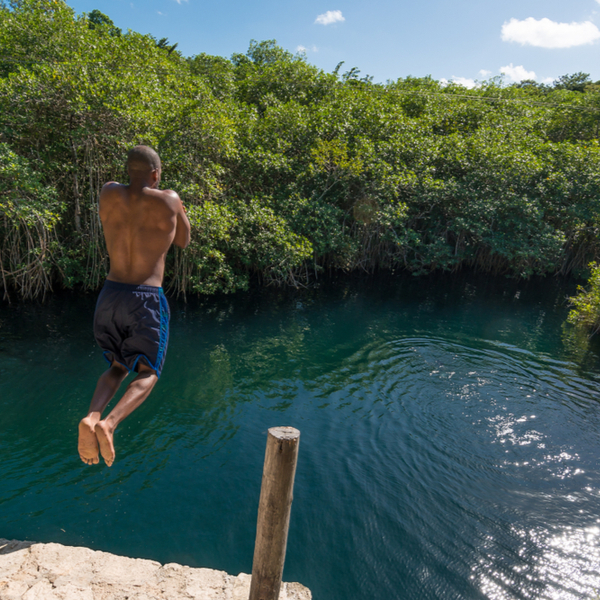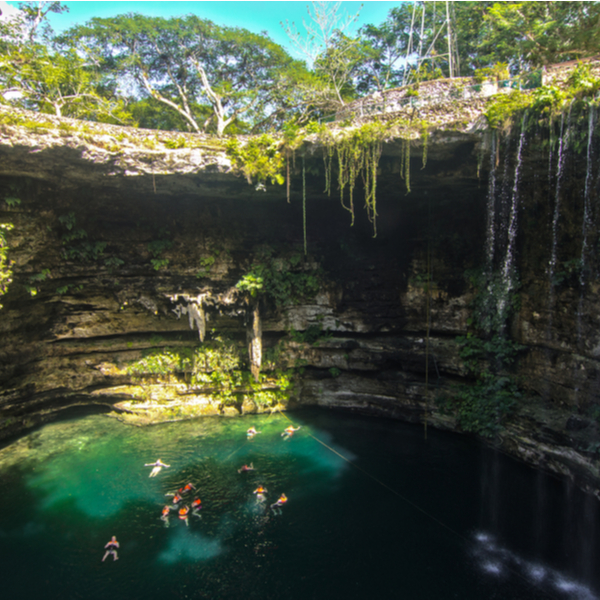 There are also plenty of Riviera Maya excursions that are suitable for families and those who want to take things at a slower pace, including the chance to drive amphibious vehicles and go cenote swimming. Really, all you need to do is pick and choose what you want. 
The Best Riviera Maya Excursions
Selvatica
Translating to 'pertaining to the jungle' this excursion does what it says on the tin. Selvatica is probably the most active of all the jungle adventures you can do near Riviera Maya, with everything from terrifyingly quick bungee swings to 4×4 off-roading.  
There are a few different options for tours you can do here, but if you're mobile and ready, then nothing beats the excitement of the 'Gimme All' package. At USD 199 (GBP 145/MXN 4,050) and not one for the faint of heart, there's six and a half hours of blood-pumping jungle fun, including zipline circuits, a bungee swing, an ATV track to race around on, a rope course, and a (necessarily) light lunch. If you're really looking to get down and dirty with your Riviera Maya jungle tour, then this is a must-do.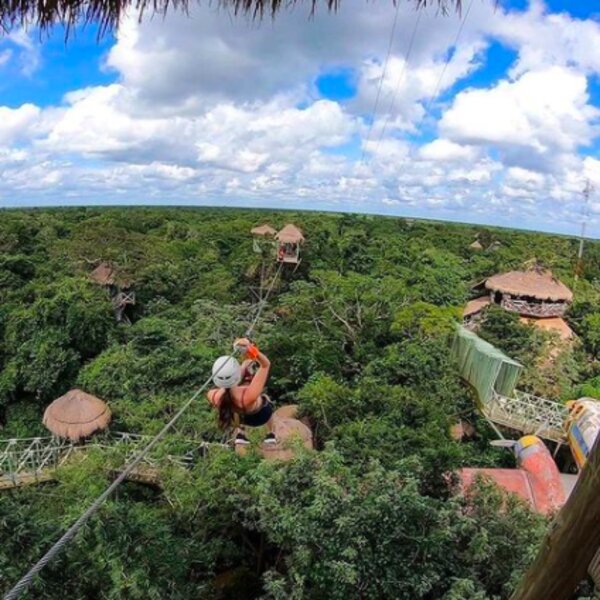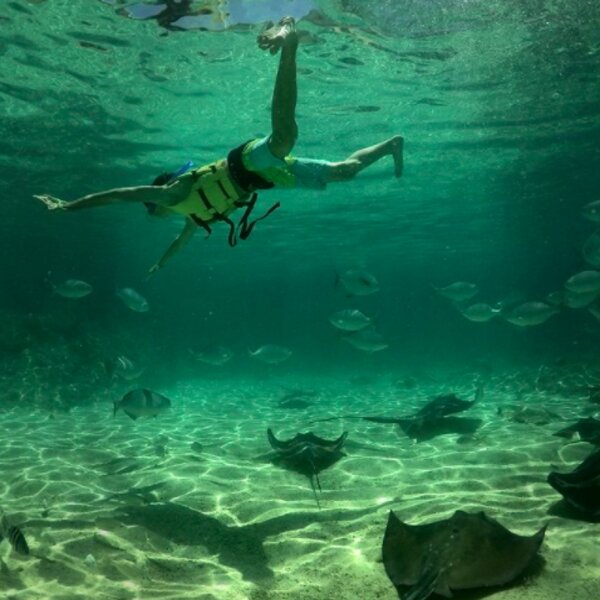 Selvatica also offers cheaper packages if you only want to do some of the activities, or if you're looking for something younger members of the group can enjoy too, they have plenty of cenote swimming and gentler ziplines.  
For the ecologically conscious and curious, Selvatica have also started running Naturall Swim-In adventures, which includes cenote snorkelling in the heart of the rainforest. You'll also have a bilingual guide, so you can learn about what makes this vast tract of land so special, as well as getting to eat a great local meal that wouldn't seem out of place in the fancy dining halls of Riviera Maya. This costs GBP 100 (MXN 2,780) for adults and GBP 65 (MXN 1,780). 
XPlor
This world–famous adventure park is right in the heart of the greenery and has everything from zip-line circuits to underground rivers to raft through. The zip-lines especially are an astounding experience as you get to see the vast expanse of viridescence shooting by beneath you, and the sparkling Caribbean Sea in the distance, although Quintana Roo is also home to the longest underground rivers in the world, so that in itself is worth checking out.  
A more unique and family-friendly activity at this jungle adventure park near Riviera Maya is driving amphibious vehicles around the five-kilometre-long jungle circuit.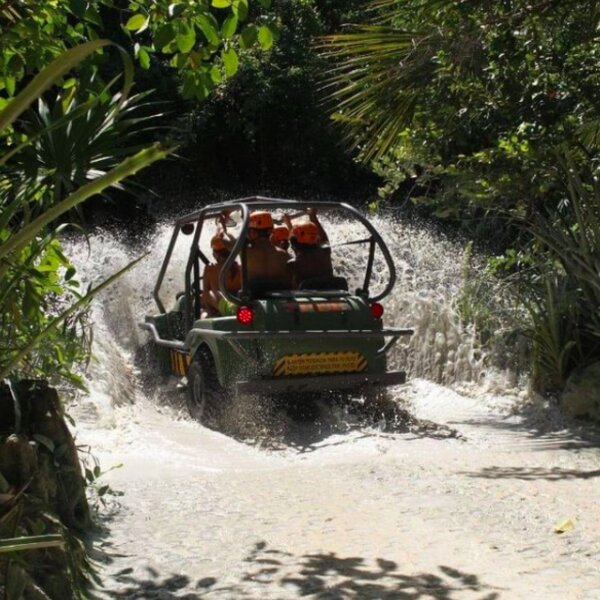 With space for up to two kids and two adults, this ride gives you the chance to spot some wildlife, see some jungle views that remind you of Mowgli, and drive through flooded roads with ease. All vehicles have roll bars and you can't get up too much speed, so as long as everybody wears seat belts it's one of the safer River Maya excursions.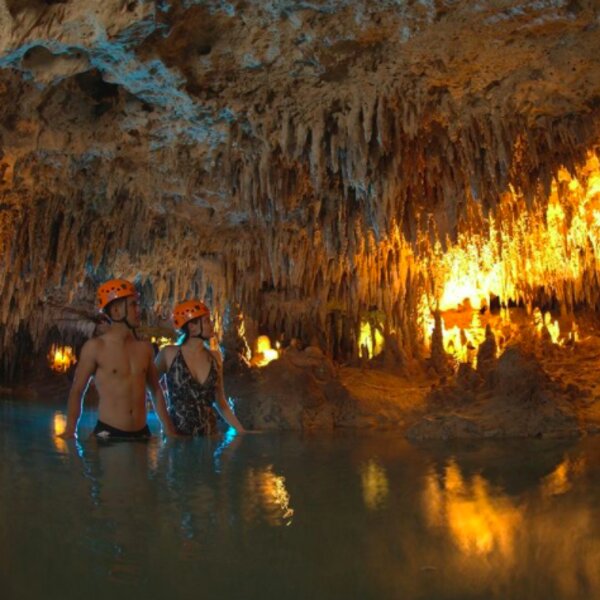 Getting wet is a fact of visiting XPlor, so make sure to bring your bathing suit and wear some older clothes. They also don't offer any towels, so unless you want to be soaking your entire journey home, it might be best to bring one. You can get a taxi, but XPlor provide shuttle buses from Riviera Maya. Tickets are all inclusive, and prices range from GBP 85.40 – 105.40 (MXN 2,390 – 2,950) for adults and GBP 42.69 – 49.74 (MXN 1,195 – 1,390) for children under twelve. 
Living Dreams Mexico
Visitors to this idyllic part of the Caribbean coast who want a bit of culture mixed in with their adventure should head on this Riviera Maya excursion, which offers cliff jumping, zip lining, cenote snorkelling, canoeing, and a visit to a Mayan village with an authentic local lunch to boot.  
The activities can take place in any order, but all of them are housed in the thick trees and vines of the Mexican jungle. While this Riviera Maya jungle adventure starts early in the morning, by the time you're at the cliff jump it'll be hot enough that you'll be able to look past any natural fear of heights and jump right in, air and water whistling past like a bomb. After that, you'll be ready for the more leisurely activities, although you'll still have to get the muscles working on the canoe.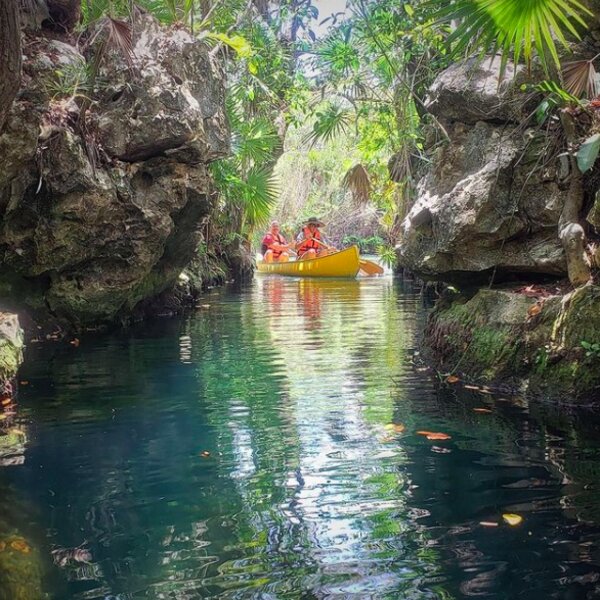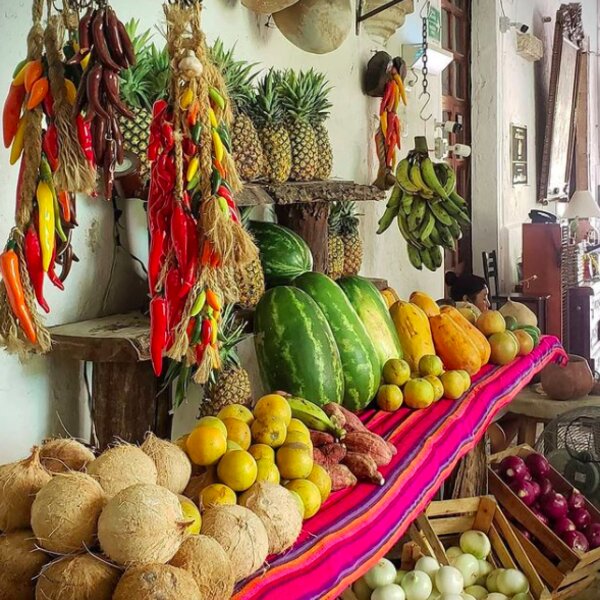 The day ends with a lunch and walk through a traditional Mayan village, allowing you the chance to speak to locals and see how people used to – and often do – still live. The food is like nothing you'd have had before, using a mixture of fresh local produce and techniques passed down for centuries, and the village is full of sound and colour, as well as heavy with history. It really is a day to remember. 
There's a two-guest minimum to book this, but prices go down the more guests join. For two adults, it's USD 178/person (GBP 129/MXN 3,605), and USD 160 (GBP 115/MXN 3,215) for children aged between four and eighteen – with children under four being free.