If your holidays tend towards kids' club and theme park territory, you might be looking for something a little more grown up. It's at this point we'll recommend Santorini. And while Cliff-perched quaint villages awash with art and historic ambience might be a world away from a primary-hued ball pit. Honestly, the kids will love it. Castle ruins once romped through by pirates, beaches with the strangest sand colours and volcano craters that really don't mind if you have a little peer in. What's not to enjoy about that – at any age? Some pursuits (we're talking hiking and jet ski safaris) will suit teens more than toddlers. And, yes, you might have to swerve the lengthy wine tasting tours. But there's nothing to stop you nipping to the winery to stock up your suitcase. For a glimpse into what Santorini with the kids could be like, read on…
Things to Do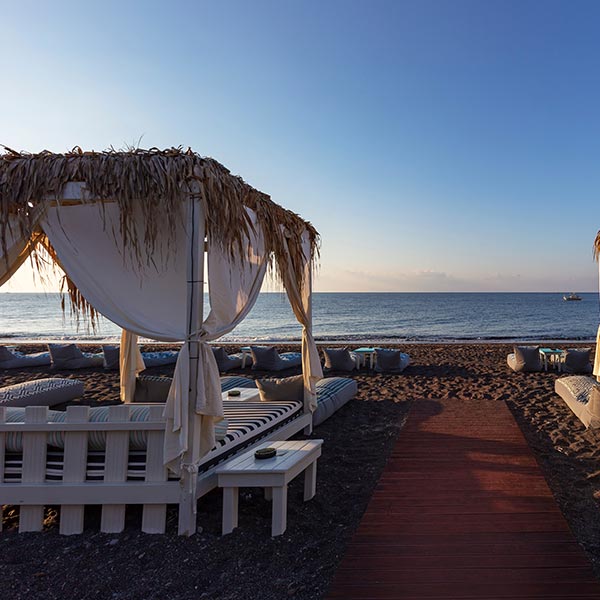 Child Friendly Beaches
An essential for a blissful Santorini holiday with the kids. Though, you won't be lazing on powder fine white sands. Here's it's wall to wall volcanic sand and pebbles – but that doesn't mean there's any less fun to be had. Kamari, Perissa and Perivolos beach are all worthy of your time. But our pick for anyone with older children is Perissa. Watersports reign supreme and the DJs serving up suitably summery beats add the much needed cool factor. Little ones will fair better at Kamari – plus the sheer amount of facilities on hand makes life much easier. Kamari's also among the best places to snorkel in Santorini.
Looking to wedge some STEM topics into your holiday? Nothing quite beats a volcano visit. Boat trips to Palea Kameni and Nea Kameni start from as little as €20 per person. Launch yourself into thermal waters, play in the mud or peer into a crater. Best enjoyed by ages 7 and up, some longer trips also include a sail home in the sunset.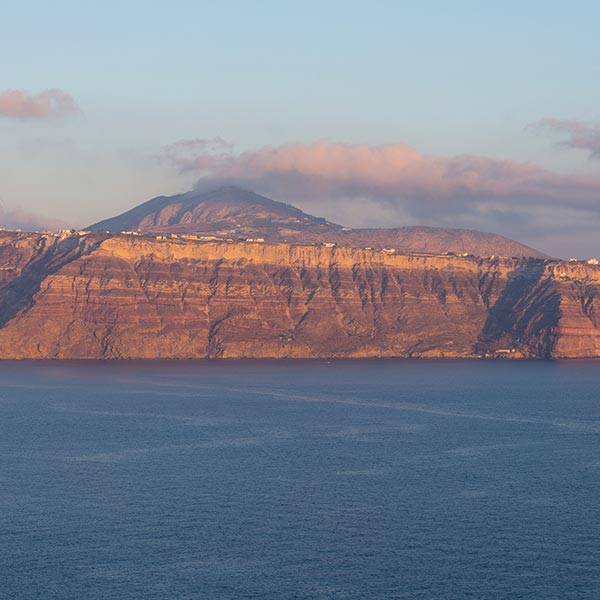 Make the Most of Santorini's Museums
Escape the full glare of Santorini's sun in July and August by popping to the nearest museum. Santorini has a few options, ranging from bizarre to child friendly.
First up, the Tomato Industrial Museum. Learning about the humble tomato may not seem that engaging, but as one of the island's most famous crops, it's earned the right to a museum. Mechano fans won't be able to resist pulling levers to see the 19th century machinery in action. The on-site cafe, art gallery and gift shop are an added bonus. Plus, kids under 12 go free.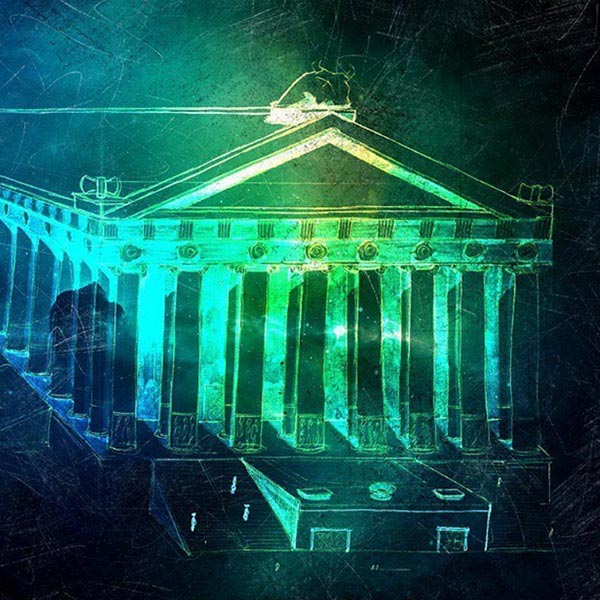 Virtual. Reality. Are there two words more likely to entice children into a museum? Santorini's Lost Atlantis Experience immerses you into the theory that Santorini is the location for the mythical city. And, true or not, we're always on board for a 4D cinema experience. Low on artefacts – because, well, it IS a lost city after all. But the interactive displays should spark imaginations – young and old. Children under 6 go free.
Plunder Ruins and Castles
If Horrible Histories went down a storm in your house, Santorini's ancient architecture is more than worth a look. Their castles survived pirates and pillaging but the 1956 earthquake has left its mark. Dotted around the island, you'll find five castle or fortress ruins. Now, these won't ever quite go toe to toe with Windsor or Edinburgh, but offer great places to explore. Our picks are the 15th century Castle of Agios Nikolaos in Oia and the well-preserved castle of Pyrgos. Both have swashbuckling pasts and impressive views. There's little left of the Castle of Agios Nikolaos after the earthquake. But, in Pyrgos, there's more to explore – including two churches within the castle walls.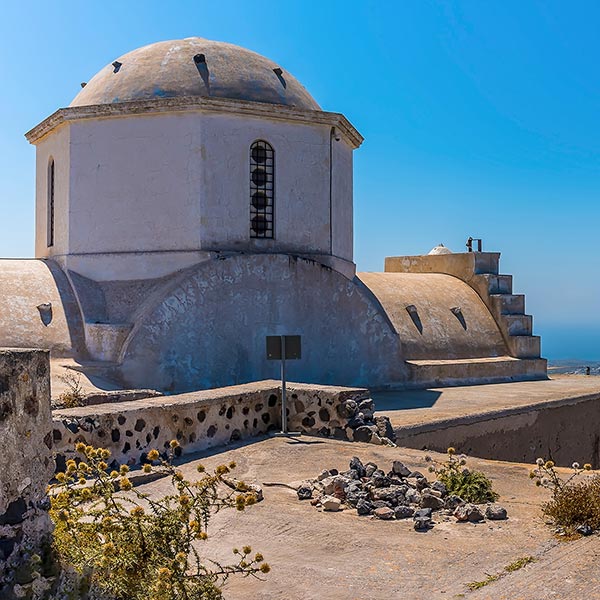 Orbzii Tip: In the late evening, crowds descend on the Castle of Agios Nikolaos to see the famous sunset. Not quite as fearsome as the pirate invasions of days gone by, but almost as chaotic.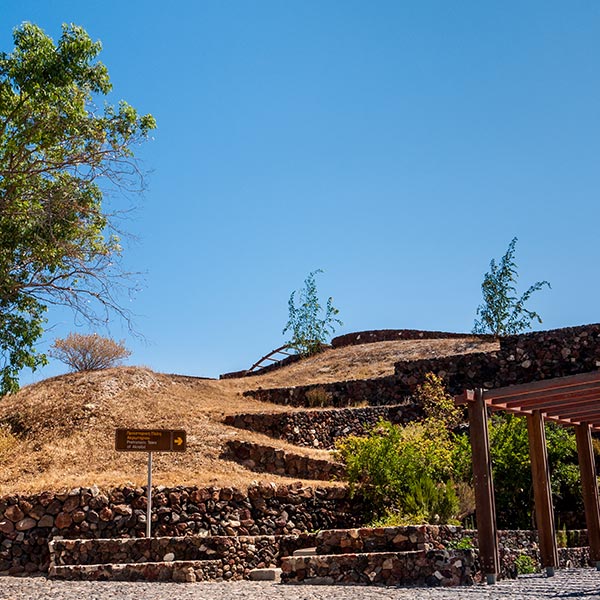 Akrotiri Prehistoric Settlement
It's not every day you'll get the chance to have a rummage around in a prehistoric ruin. And at Akrotiri you've got 20 hectares of Neolithic to Bronze Age settlement to gawp at. This is pretty much Santorini's Pompeii – except here there are no grim sights to worry about. Everyone got out in time, but still left plenty of artefacts for us to examine. Archaeologists are still sifting and poking about in the ashes – so there's a chance you might see some history in the making.
Orbzii Tip: The guides here really know their stuff – but it'll set you back around €150. If that blows your budget, the Akrotiri Audio Guide app is a snip at just over €4.
Places to Stay
If you've had a quick rummage through the island's luxury pads and resorts, you could be left wondering where to stay on Santorini with kids. Fear not, there are some top notch options. Our pick is a Santorini rarity. A true family resort that's gone beyond offering some babysitting and popping in a kids' pool to attract families. The Andronis Concept Wellness Resort is as swish as it sounds and comes with kid's yoga, family cooking lessons and even a spa for little ones. Meaning absolutely no one has to miss out on the lux trappings of a Santorini stay. Little touches – we're talking colouring books and swimming floats, right down to baby care products, make a family stay here a breeze.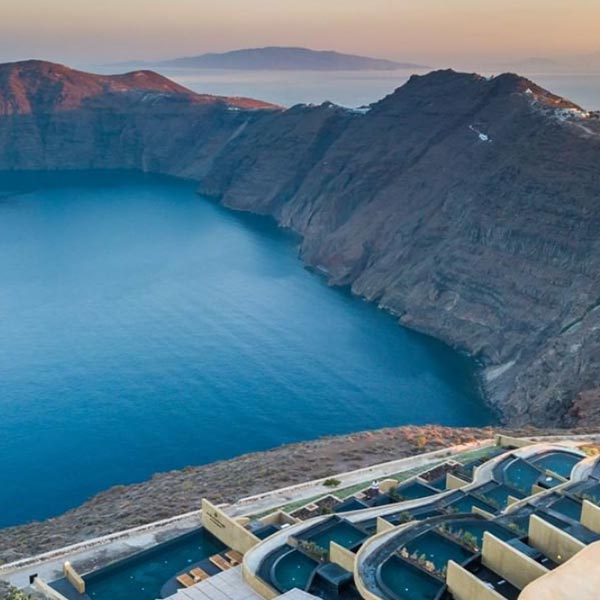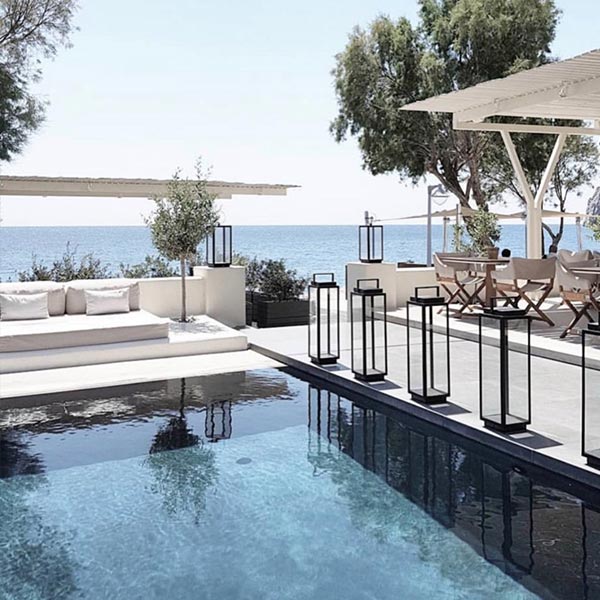 With fewer in-house bells and whistles, but close to the beach, Bellonias Villas are virtually on the sands at Kamari. Apartment suites sleep up to five – and come with a kitchenette. We wouldn't label the hip, slightly industrial decor as toddler friendly, but older children and teens will love the free paddle boarding on the beach. In August, there's an open air cinema a short walk away.
For something a little less lux, with plenty of kid-friendly facilities, take a look at the Tamarix del Mar. Just a couple of minutes from family favourite Kamari Beach, the hotel has the all-important kids' pool and playroom. You'll find a nice mix of families and couples staying here over the summer. Kamari's bars and restaurants are on your doorstep – and the hotel has babysitting services. The in-house spa is a welcome retreat from the chitter chatter of tiny voices. Should you need it.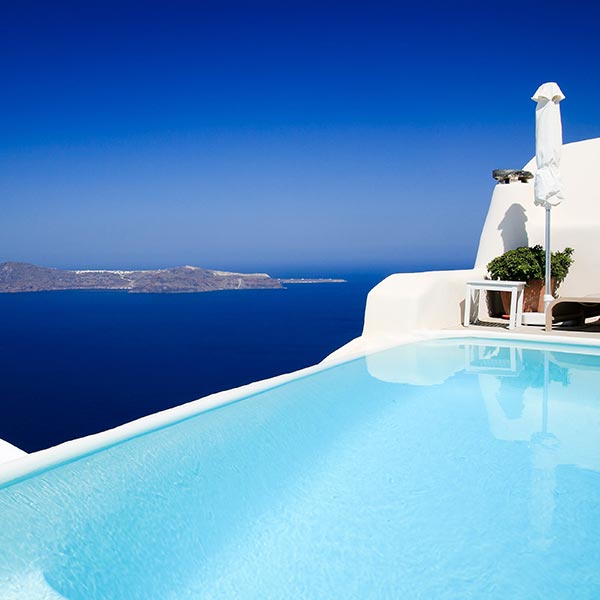 Orbzii Tips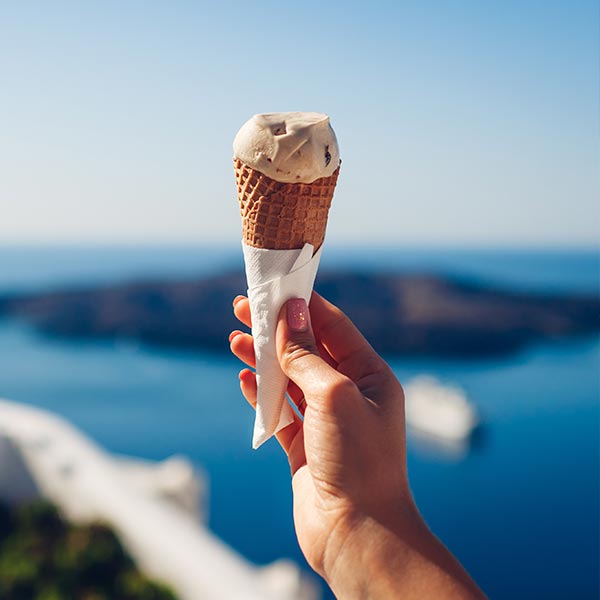 Santorini's Best Ice Cream
Have you even been on holiday if you've not had at least one ice cream? Debatable. For guaranteed smiles all round, head to Solo Gelato in Fira. You'll find frozen yoghurt, pancakes, plant-based flavours and heavenly gelato. Solo's goodies are made with all natural ingredients – so you've only the sugar high to contend with.
Volcanic Sand
Toes of any size – tiny or not, won't appreciate Santorini's scorching hot black sands. Any time after midday in summer, walking on the beach gets pretty difficult. Beach shoes, aqua socks, water shoes – any will do – but we recommend keeping your feet covered.
Cliff Tops
Formed from earthquakes and volcanic eruptions, the island isn't short on craggy outcrops and steep drops. Healthy and safety isn't always prevalent here – so always watch your footing and keep little ones very close by.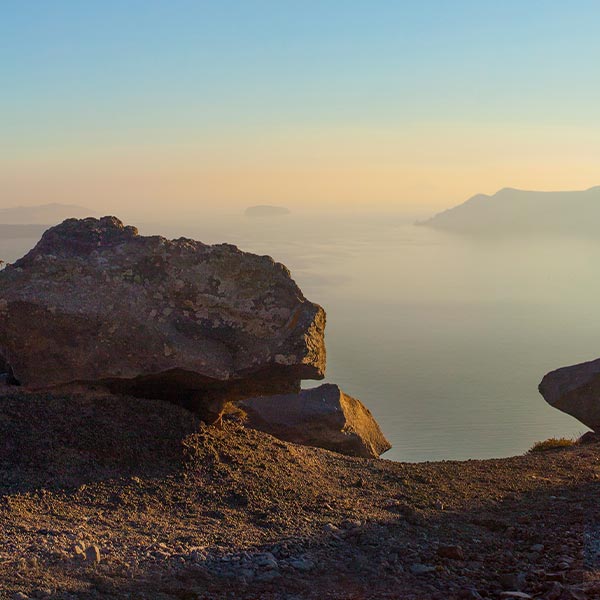 Pushchairs
You might find hitting the Santorini roads difficult with a pushchair. Swap the buggy for a baby carrier and the cobbles and hills become much easier to navigate.
Santorini with family looking a little less daunting? We've got one more tip up our sleeves. Pop our app on your phone to Dream, Plan and Book your ultimate family-friendly trip.