Riga is the ultimate destination for a top notch stag do. All the classics are close by – hello beer bikes. But you've also some decidedly different activities and bars to choose from. Last we checked, Amsterdam can't offer go karting on ice. Or a hair-raising 60 seconds on an Olympic bobsleigh. Niche hobbies are easy enough to take care of. But Riga also has a venue that should see all of your stag mates happy. It's also one of the few cities in the world that offers up a live band for your karaoke sessions. Which is reason enough to book a weekend here – with or without your stag do. 
Stag activities
Slide down Riga's bobsleigh track
Riga stag dos give you the chance to experience the thrills of the bobsleigh track. Year round the Riga bobsleigh course is open to those who fancy hurtling around bends at speeds of up to 130kmph. In summer, you'll be on four wheels, in winter you take to the ice. Either way, your qualified bobsleigh driver will see you safely to the bottom. Winter does give you the option of hopping into an Olympic standard bobsleigh – or you can pop yourself in their 'soft' and well-padded bob. Prices start at €30 per person.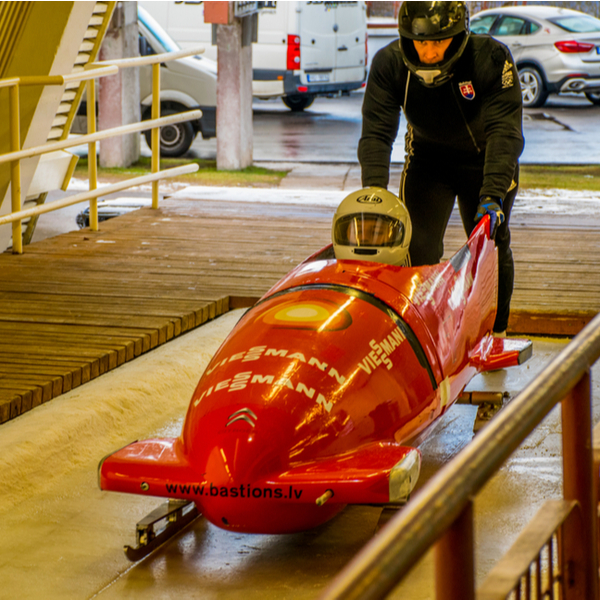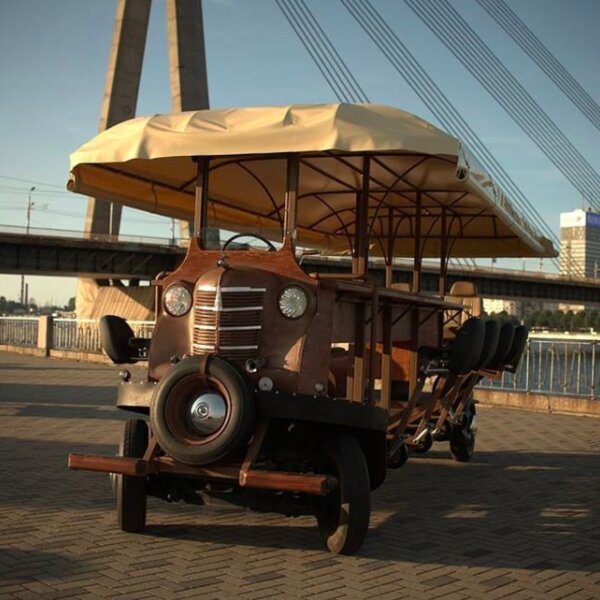 Beer Bike
A stag weekend classic, the trusty beer bike phenomenon has made its way to Riga. This is the ultimate way to wedge some sightseeing into a stag do without ever coming close to being labelled boring. Your beer bike driver will guide you – and 13 friends – around Riga's Old Town for an hour so you can take in the sights, architecture and plenty of beer. And, if you upgrade to Beer Bike Riga's ultimate package, you get unlimited drinks. Prices start at €22 per person for the basic package. 
Orbzii tip: If your stag's not a beer man, there's always the option to switch things up with a cider or wine bike. 
Motorsports
Get the adrenaline pumping year round by racing your stag on four wheels. Though, if you feel like quad biking and go karting might feel a little stale, book your Riga stag do in winter. When the temperatures drop, ice makes for a rather interesting race track. Add in the fact you'll be racing on top of a frozen lake and things really do start to get interesting. Red Fox Tours can hook you up for a fairly haphazard slide around their race track.  
Orbzii tip: If your stag is into everything on wheels, the Riga Motor Museum is a slightly more sedate way to lean into Latvia's petrol scene.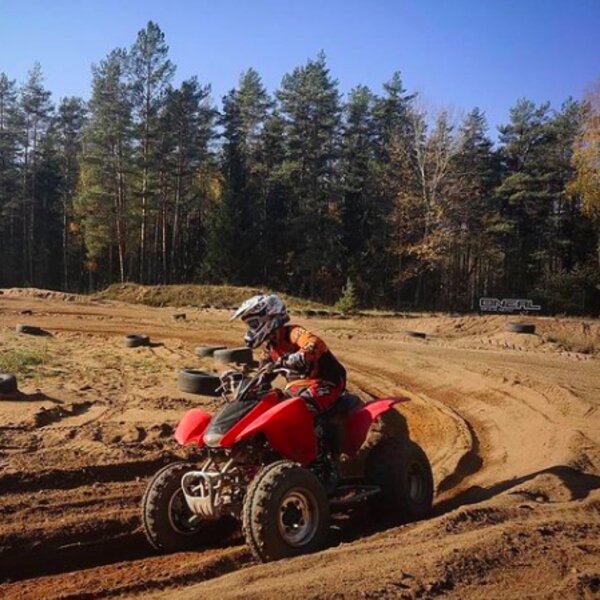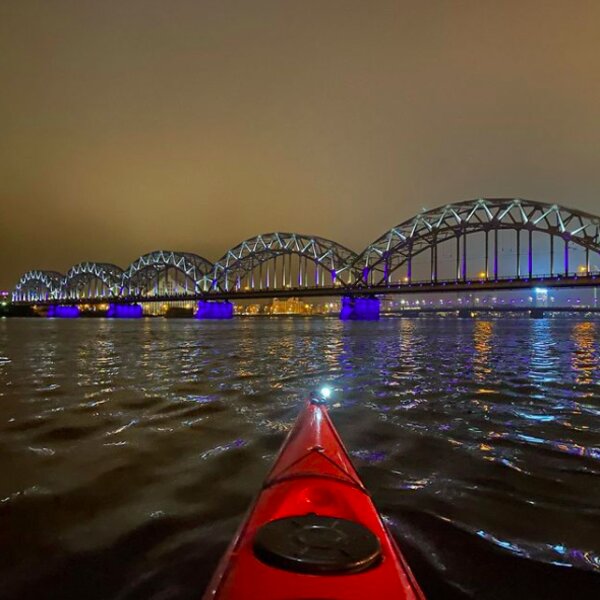 Explore the city at night
Spend any amount of time in Riga and you'll quickly learn that everyone likes to do things a little differently. So why not join in? Every Friday evening Riga locals get together for a spontaneous cycle ride around the city. And why not? Every week the routes change – though the miles can clock up, so feel free to leave the cyclists and make your way to your bar, club or event. If cycling isn't for your stag do, there's always the option to hop on the kayak at night tours from Tours in Riga. Cycle rides are free to join – you'll just need to hire some bikes.  
Clubs
Teritorija
Techno beats, great cocktails and an underground vibe lure Riga locals to Teritorija. There's a slight whiff of exclusivity in the air too. So to be guaranteed a spot (or ten) on the dance floor, it's best to try and get on the guest list in advance. Drop the Facebook page a message to secure your stag a night to remember.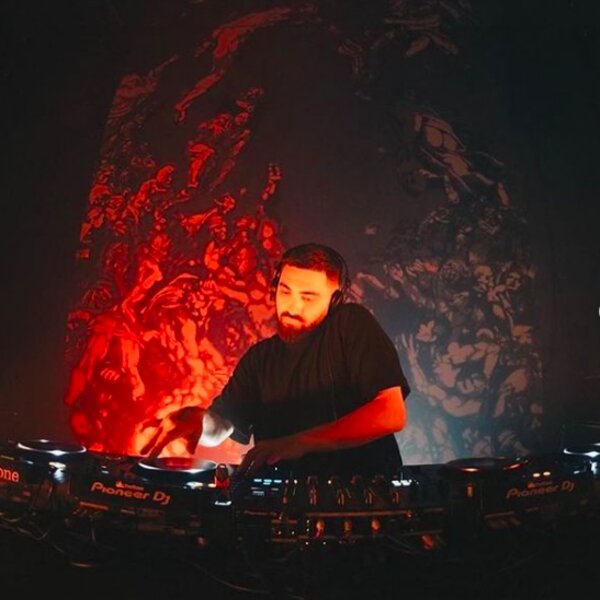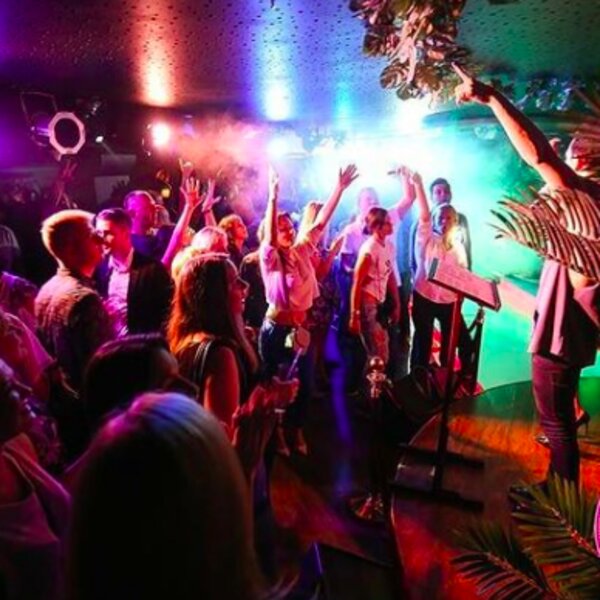 Club Friends
Not every stag is a techno muso looking for elite beats. Some just want an audience. If that sounds familiar, book your stag do at Club Friends. Riga's karaoke bar with a bit of a difference. On any given night you can croon your way through a choice of 45,000 songs. But at weekends, they bring in the live band and backing vocalists to give you – and your group of mates your moment to shine. 
One One
One of the best clubs in Riga, One One prides itself on its location in the midst of the city's creative scene. Electronic and dance music hits are the soundtrack to your night, with international DJs flying in to take their turn on the decks. The industrial style space certainly beats the cramped cellars some of the city's clubs are working with.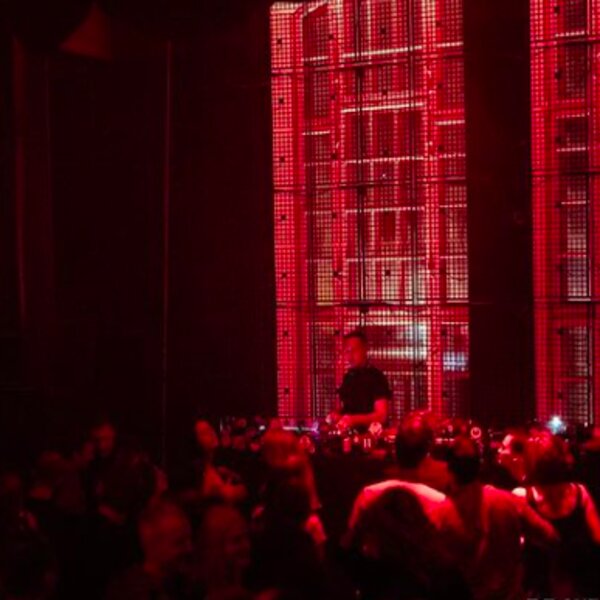 Bars
Grand Bar - Hotel Kempinski
If even the best clubs in Riga can't tempt your stag on to the dancefloor, opt for something a little more high end. The opulent 5 star Grand Bar of the Hotel Kempinski is a good place to start. Whiskey masterclasses from their experienced bar tenders are a great shout for any stags who like their single malts. Down a dram or two before retiring to their cigar lounge.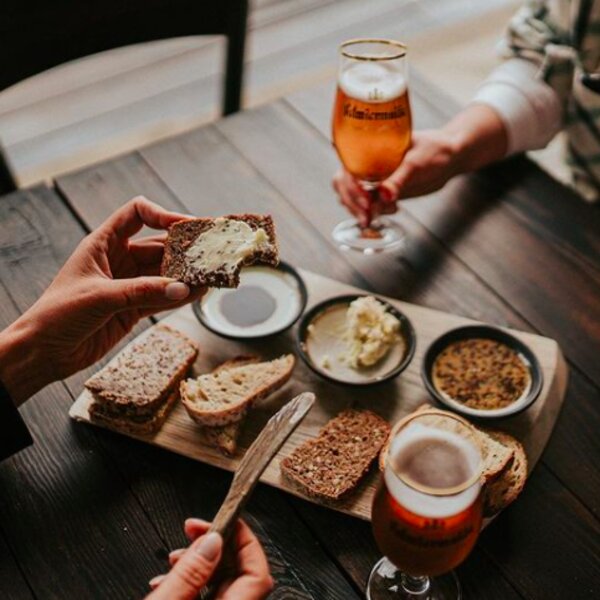 Valmiermuižas
Point your stags in the direction of the Valmiermuižas brewery to experience a craft beer session, Riga style. Here, beers can be paired with Latvian snacks or a three course meal. The kind of place where even the sourdough has a drop of the good stuff added for an extra kick. Book beer tastings, grab a haul of local brews from the beer boutique or – by far the best option, get yourself a guided tour of Riga's beer quarter from the experts. Tour prices start at €38 per person, with a maximum of 12 people on each tour. 
Rock Cafe
Sometimes it can be hard finding venues to suit everyone in your stag party. Not a problem in Riga. Stag dos at the three storey Rock Cafe will be legendary for all the right reasons. Choose from drinks at the bar, games of pool, rocking out to live music or a move or two on the dance floor. Karaoke might be a step too far, but you see where we're going with this. The venue should please everyone … just as long as you're all into your rock music. 
Orbzii tip: This is the place to order a round of Black Balsams. Latvia's dark and brooding liqueur that just vibes with this bar's rock scene.